The Best Credit Cards In UAE 2023– Discover The Most Reliable Options
Searching for a credit card in the UAE that meets all your financial and spending needs? With so many alternatives available from banks, credit, and finance firms, it might be difficult to choose the best one.
In this guide, we'll help you navigate the world of credit cards in the UAE and investigate the benefits and extra values that each card offers.
There are several aspects to consider when choosing a credit card, including terms and conditions, validity, and network of providers. We'll go over everything you need to know to pick the best credit card in the UAE for your spending patterns and lifestyle.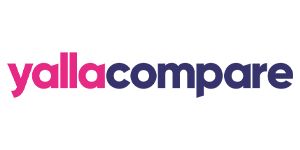 Yallacompare allows you to compare more than 200 credit cards issued by banks, credit companies and financing companies accredited in the United Arab Emirates, and helps you get the best credit card that meets your financial and spending needs when shopping, purchasing goods or Services, booking travel tickets, filling fuel and many more. Compare the best credit cards according to card type, minimum salary, annual fees, interest rate, salary transfer or not, credit line, additional features and benefits such as cash back, air money, insurance and more, financing type and other features, then apply online to get The best credit card from the bank you want with the most favorable terms for you.
Pros
Compare more than 200 credit cards from the most important banks, credit and financing companies in the UAE.
Get the best credit card that meets your financial needs and matches your spending culture.
Find the features and benefits you want based on the stores and service providers you support.
Compare credit cards by card type, minimum salary, annual fee, interest rate, additional benefits and more.
Learn about the best cashback cashback cards for the most famous banks in the UAE.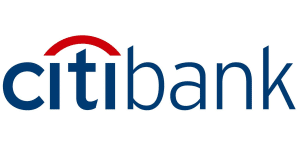 The Citibank UAE Cashback Card is a credit card that offers cashback rewards on purchases made with the card. Cardholders can earn cashback of up to 10% on purchases in selected categories such as travel, entertainment, dining, and shopping. Additionally, the card offers exclusive offers and discounts at selected hotels, restaurants, and retail outlets.
Pros
Automatic cashback on all purchases
3% on non AED spend | 2% on Grocery Spend | 1% on all Other Spend
No minimum spend, No retail purchases excluded and No caps (up to monthly credit limit)
Unlimited access to 1000+ lounges worldwide for each cardholder
Cash loan: instant cash at a click of a button
Minimum Monthly income: AED 8,000
No annual fee in year 1. From year 2 onwards annual fee is waived unless a minimum annual spend of AED 9,000 is not met, in which case an annual fee of AED 300 applies
What Exactly Is A Credit Card?
A credit card is a handy payment option that enables people to make transactions without using cash. Credit cards, which are often composed of plastic with a magnetic stripe or smart electronic chip, are provided by banks or insurance firms to give the cardholder rapid access to a line of credit for making transactions.
Credit card purchases, unlike cash payments, are withdrawn from the cardholder's bank account or credit limit. Every credit card has a unique number, code, and expiration date, and it is issued in the cardholder's name.
A credit card is defined in Islamic finance as a document that allows the owner to purchase services or products without immediate payment. Instead, the issuer guarantees payment on the cardholder's behalf.
The most convenient credit cards allow you to pay for items immediately or delay payment until a specified date, make cash withdrawals, set up automatic payments, and make over-the-phone or online payments from anywhere in the world. Rewards points, cash back, and even free flights are just some of the perks that can be earned with certain credit cards.
How Does A Credit Card Work?
The best credit card is one that allows you to make purchases at any place, regardless of whether you have cash on you at the time. So, as long as you pay the bank or insurance company (the issuer of the card) on the due dates (whether in a single lump sum or staggered payments), the issuer of the card will transfer the full amount to the store (the store's bank account) via the intermediary company.
There are four entities involved in a credit card purchase: the card issuer, the cardholder, the merchant, and the credit broker (also known as the clearing house).
The credit card issuer, such as a bank or credit firm, provides the customer with the credit card, which he or she then uses to pay for something at a physical or online business or service provider.
A credit card holder is a consumer who has been granted a credit card and utilizes it to make a purchase.
A commercial establishment is any business where products or services are bought and sold.
The credit broker acts as a middleman between the issuer and the business, handling the transfer of money and completing the transaction. They notify the clearing house of the deal, and after the clearing house gives its stamp of approval, the issuer will pay the money to the business.
If everything checks out, the issuer will wire the agreed-upon sum directly to the business. The cardholder must then repay the issuer in full, either immediately or at a later date, alongside any accrued interest.
So, the issuer, cardholder, merchant, and credit broker all play a part in the smooth completion of a transaction when using the best credit card as a method of payment.
Understanding Profit Distribution in Credit Card Transactions: Who Gets What?
Profits from credit card transactions are dispersed in the form of fees, interest, and transferred money among the credit card issuer, the credit broker (clearing house), and the business institution.
The clearing house takes a commission on each business transaction and then distributes a share to the credit card issuer, who charges interest on postponed payments and other expenses. To enhance their earnings, some credit businesses also operate as cleaning houses.
Different Types Of Credit Cards
One may choose from a wide variety of credit card options, each with its own set of perks and conveniences. Among them are:
Debit Cards
Credit cards provided by financial institutions that do not provide a line of credit are known as debit cards. They require the customer to have a current account in the issuing bank and can only be used locally. Customers can do things like check their account balance, get bonds and print off bills.
Prepaid Or Reloadable Cards
Reloadable or prepaid credit cards are debit cards that do not need a bank account to be used and give the customer full control over their spending limits. For a one-time price, you can buy one from a bank, load it up with a certain amount of money, and then top it up whenever you run out. The card issuer takes a cut of each recharge as payment for their services.
Postpaid Credit Cards
Postpaid credit cards are the most often issued credit cards by banks and credit agencies. They establish a credit limit that cannot be surpassed and compel debt repayment within a certain time range (e.g. 40-60 days).
Cashback Cards
Cashback cards provide clients with the benefit of cashback on all purchases, according to the terms and conditions. Numerous banks and insurance firms issue them, and they are normally free of annual fees. They are effective when used at bank-approved retailers and service providers, as well as throughout the purchase process.
Club Cards
Club cards are credit cards with personalized advantages that are provided to clients by online retailers or service providers. Some of the many benefits include direct discounts, cash back, earning points, rewards, and others. Club cards are widespread and may be used for a wide variety of services, including internet purchases, hotel stays, dining reservations, and more.
Bank And Non-Bank Credit Cards
The issuing authority makes a significant effect in choosing the kind of credit card and financial settlement. Some credit cards are provided by banks and are tied to the customer's bank account, but others are provided by credit businesses and have no relationship with the customer's current account.
Local And International Credit Cards
Some credit cards are solely valid in their home country, but others may be used in any purchase or commercial transaction globally. International credit cards provide more coverage than local debit, prepaid, or rechargeable cards.
The Benefits of Credit Cards In The UAE
Credit cards are gaining popularity in the UAE because of their many benefits over more conventional payment methods like cash.
Here are some of the advantages of credit cards:
Credit cards are provided by recognized financial institutions or credit card firms. These cards are one-of-a-kind for each cardholder and they even include a hidden code for additional layers of protection.
Credit cards may be used for a variety of financial operations, including withdrawals, standing orders, and more, and they can be used for both instant and delayed payments.
There are several sorts of credit cards available, each with its own set of features, advantages, and insurance choices, and each issued by a different bank, insurance, or commercial company.
No Need For A Checking Account
Credit cards, unlike conventional banking methods, may be acquired without the opening of a checking account, and payments can be made via a specified account.
Deferred Payment And Installments
Credit cards provide the ease of postponed payments with the option of paying in installments, without interest, or with specified interest based on the bank's terms and conditions.
Unlike debit cards, which are connected to your bank account and have no credit line, each credit card has a set credit limit that cannot be surpassed.
In conclusion, credit cards provide a safe, versatile, and easy payment option with various advantages for cardholders.
Why Should You Get A Credit Card?
Utilizing the best credit card will offer you several facilities and benefits, the most essential of which are:
Convenience: Credit cards make it easy to complete transactions without having to carry cash.
Online Shopping: Credit cards can be used to shop online or over the phone.
Payment Flexibility: Credit cards allow you to divide purchases into smaller payments without interest, or to pay for the total purchase amount in deferred installments with interest.
Private Credit Framework: Credit cards provide you with a private credit framework in addition to your current account.
Easy Approval: You can obtain a credit card from any bank without having to transfer your salary.
Personal Loans: You can obtain customized personal loans with soft terms and competitive interest rates using your credit card.
Rewards and Benefits: Banks and credit companies offer many rewards and benefits to credit card holders, including discounts, promotions, cashback, loyalty programs, travel insurance, and more.
Financial Management: Credit cards provide intelligent financial management tools to help you monitor spending and credit frameworks, view statements, and withdraw cash.
How To Pick The Best Credit Card?
In 2023, there are a number of criteria that you should evaluate to choose which credit card will serve you best. While deciding between credit cards, here are five factors to consider:
Credit Card Type
The first step is to figure out what kind of credit card would work best for you. Is it a no-credit-check debit card, a postpaid credit card, a revolving credit card with a large credit limit and flexible payment terms, or something else entirely that you have in mind? Many credit cards provide various perks and advantages; choose one that works with your budget and way of life.
Financial Needs And Spending Habits
Choose which credit card is ideal for you based on your spending patterns and financial requirements. An international credit card with travel benefits, for instance, may be ideal for the frequent traveler.
Fees
There are many different types of credit card fees, including those charged at the time of application, on a monthly basis, for delayed payments, and more. Make sure you're receiving the best deal possible by comparing the fees charged by various credit cards.
Advantages And Benefits
You can get cash back, loyalty points, discounts, and more from a variety of banks and credit card issuers. Make sure you're getting the most out of your money by comparing the perks offered by various cards.
Late Payment And Penalty Fees
Last but not least, make sure you are aware of any penalties that may be imposed for noncompliance with the terms and conditions of using the card, such as late payment fees, account statement issuance costs, and transaction cancellation fees. With this information in hand, you can steer clear of any unneeded charges and keep your credit rating intact.
Comparing Credit Cards In The UAE: How To Find The Best One For You
There are several banks, credit firms, and credit card alternatives from which to choose the finest one for use in the United Arab Emirates. Many criteria, including the kind of card, credit limit, payment choices, incentives and bonuses, and more, should be taken into account before making a final selection.
Hence, it is advisable to evaluate the many credit card options provided by the leading financial institutions and insurance providers in the United Arab Emirates.
Using these steps we described in the article will help you locate a credit card in 2023 that is ideal for your spending habits!
Best Credit Card In UAE For 2023 – FAQs
Question 1: What is the best credit card?
Answer: The best credit card for you is the one that fits your spending habits and financial requirements, has no annual fee, offers a low-interest rate on deferred payments, rewards you with perks when you use it at a select group of retailers, and service providers, and lets you keep track of your spending in real-time so you always know how much you've spent.
Question 2: What is the difference between a credit card and a debit card?
Answer: A debit card is a kind of payment card that may be used to withdraw money directly from a checking or savings account without the need for establishing credit or paying interest. A credit card, on the other hand, is not connected to your checking account and instead provides you with access to a separate line of credit that you may use in the same way that you would use a short-term loan. With a credit card, the money you spend is added to your available credit rather than taken out of your checking account immediately. If you don't pay the whole amount by the due date, however, interest will be assessed on the remaining debt.
Question 3: How does a credit card affect a credit score rating?
Answer: The bank credit card you are granted has an effect on your credit score. Your credit score will go down if you are late making payments or if you go over your credit limit.