The Best Commercial Loans in UAE 2023 – Empowering Small and Medium Enterprises
What Exactly Is A Commercial Loan?
A commercial loan is a financial instrument meant to help companies, ranging from start-ups to small and medium-sized organizations, expand and operate. It is a kind of short- or medium-term cash financing provided by financial institutions to suit a variety of business demands, such as inventory purchases, equipment improvements, and working capital requirements.
Commercial loans in the United Arab Emirates are available at low-interest rates and have flexible repayment schedules without requiring collateral or a large amount of paperwork. The approval process is based on the creditworthiness and financial standing of the business.. With this in mind, commercial loans are a potent resource for fostering the development and success of enterprises across all sectors.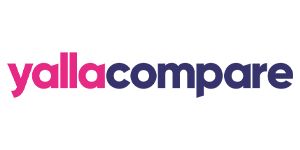 Yallacompare allows you to obtain the best commercial loan in the UAE by comparing the best commercial loans from top commercial and Islamic banks. Through Yallacompare, you can compare commercial loans according to their features, terms, and eligibility criteria to obtain cash financing for your company or commercial project, whether for the short, medium, or long term. Compare commercial loans in the UAE according to the type of financing, loan amount, minimum annual returns, availability of capital, fixed interest rate, loan tenure, and more.
Pros
Compare the best commercial loans from top banks and financial institutions in the UAE!
Get the best commercial loan that suits your company's financial performance.
Commercial loans without guarantees and do not require capital.
Get the best commercial loan with the optimal terms and highly competitive interest rates for you and your company.
Small and medium-sized project financing, business financing, commercial vehicle financing, and more.
Business Loans In The UAE
Commercial loans in the UAE are critical financial instruments for new, small, and medium-sized businesses. These loans give quick liquidity solutions to bridge import or export gaps, complete pending financial, manufacturing, or investment processes, and secure operational expenditures.
Business loans are offered to all nationals and residents in the UAE as part of personal loans, with favorable terms and interest rates. Business owners and businesses may get financial capital without the need for collateral, based mostly on the company's financial success.
Businesses and commercial projects are drawn to commercial loans because they allow them to meet a variety of financial obligations, including the payment of employee salaries and the improvement of logistical capabilities.
Get a business loan from a reputable UAE bank and benefit from their low-interest rates and flexible repayment options.
Important Considerations When Getting A Commercial Loan In The UAE
If you're considering getting a commercial loan in the UAE, there are important factors to keep in mind to ensure you get the best deal. Here are some key things to consider:
Financial loans for listed companies in the UAE
This financing loan is perfect for UAE-registered startups, small and medium-sized businesses, as well as limited liability companies, partnership firms, sole proprietorships, and international enterprises operating in the UAE. The loan is offered according to the bank's terms and conditions.
The minimum activity period requirement
Getting a commercial loan from a bank in the United Arab Emirates typically requires at least two years of market activity for a company. However, this requirement may vary depending on the bank's terms and conditions. In the event that a firm is seeking funding for a project but does not have the required period of active time, it may choose to look into a personal loan as an alternative.
Balancing competitiveness and high-interest rates in business loans
While interest rates on commercial loans vary from bank to bank as they compete for clients, they are always relatively high since banks bear the risk of non-repayment by borrowers.
Flexible repayment periods
The repayment period for commercial loans in the United Arab Emirates may be as short as six months or as long as 48 months, depending on the borrower's needs. The length of the repayment period has an effect on the monthly payments that are necessary to repay the loan. While longer repayment periods result in lower interest rates, they also result in larger monthly payments.
The maximum loan amount of AED 2 million
The lowest amount for a personal loan in the United Arab Emirates is typically about AED 125,000, with a maximum of AED 2 million. Loan amounts, however, may vary according to the lending standards of certain UAE banks and financial institutions.
The approval of commercial loans depends on the company's financial performance
Commercial loan applications in the UAE are heavily weighted toward the applicant company's financial performance, especially its annual sales. In order to qualify for a loan from a bank or other financial institution, a company's annual revenue must be over a certain minimum set by the bank.
No collateral is required for personal loans
Applicants obtaining personal loans in the UAE are normally not required to put up any kind of collateral in order to secure the loan. Although this might increase the availability of personal loans, it also implies that interest rates are likely to be higher than they would be with a secured loan.
Using personal loans for business start-ups
If you don't fulfill the criteria for a commercial loan but still want to start a business on your own, a personal loan may be your best bet. Commercial loans are typically reserved for companies that have been operating for at least two years, which may prevent some clients from accessing the best loan options for launching their own projects. One option for company financing is a personal loan, which may be obtained with favorable conditions and interest rates. This form of loan allows you to take out as much money as 20 times your current salary.
Flexibility in repayment and quick procedures
It is possible to prepay or prepay in part commercial loans, although doing so will incur a predetermined price. Also, as long as all necessary paperwork and requirements are completed, the procedure of receiving a business loan is often quick.
Required documents for commercial loan application
When applying for a business loan, you will typically need to provide various documents, including the following:
A copy of your company's trade license
Copies of personal identification and residency documents for authorized company representatives
Copies of general utility bills, such as electricity, water, and telephone bills
A signed and sealed copy of the company's Memorandum of Association
Bank statements for the company for the past 12 months.
The Best Commerical Loan For 2023 In The UAE – FAQs
Question 1: What are commercial loans?
Answer: Commercial loans are financial instruments often provided by banks to start-ups or small to medium-sized businesses for any business purpose, with either a fixed or variable interest rate.
Question 2: What are the features of the best commercial loan in the UAE?
Answer: The finest commercial loan in the UAE provides instant cash financing with simple terms and low-interest rates. It has a minimum payback duration of 6 months and a maximum repayment length of 48 months. Moreover, it may give loan sums of up to 2 million dirhams, with approval contingent on the company's financial success. Compare commercial loan offerings in the UAE to get the best choice for your requirements.
Question 3: Why are interest rates high in commercial loans?
Answer: Commercial loan interest rates are often high owing to the absence of collateral or mortgage as a guarantee for the bank, putting the bank at more risk in the case of borrower default or non-payment.
Question 4: Is it possible to renew a commercial loan in the UAE?
Answer: Yes, commercial loans in the UAE may normally be extended beyond the standard 12-month payback period, however, the particular conditions may vary depending on the bank.