The Cheapest Car Insurance 2023 in UAE – Get The Best Car Insurance Here
You're about to find out all there is about the cheapest car insurance in the UAE, exclusively on Almowafir.
When you buy car insurance online, it is available to you within the 2023 vehicle insurance rates through the cheapest car insurance companies out of all the car insurance companies in the United Arab Emirates.
You can discover car insurance offers and get the cheapest and best car insurance, whether we're talking about car insurance against others, which is mandatory, or comprehensive insurance at the lowest possible cost for your vehicle!
The cheapest car insurance allows you to buy car insurance online through the best vehicle insurance companies in the UAE at the lowest possible price!
Buy Car Insurance Online in UAE for 2023
Buying car insurance online in the UAE is mandatory by law. This means that you can not operate a motor vehicle unless it's insured. Well, why would you spend your money on useless car insurance plans when you can get the cheapest and best deals from the cheapest car insurance companies out there via Almowafir?
Let's find cheap car insurance for you!
In UAE, the minimum car insurance coverage must include insurance coverage against third parties, as it is not legal to drive a motorized vehicle on the roads in the United Arab Emirates without valid insurance.
If you do drive a motor vehicle without insurance, it is considered a traffic violation that requires payment of a fine in addition to penalty points that are specified by UAE law.
Accordingly, when you buy a car in the Emirates, you must purchase car insurance to cover civil liability towards third parties on the roads in the event of a potential accident.
When you go to buy the cheapest car insurance, you will find that there are two main types of vehicle insurance in the UAE:
The first is compulsory vehicle insurance, which is stipulated in the law and is car insurance against third parties in case of a crash.
The second is comprehensive vehicle insurance, which includes compulsory insurance in addition to the insurance of the insured vehicle. Comprehensive insurance provides you with many optional features and benefits for additional fees.
It's important to note that compulsory vehicle insurance is mandatory, meaning you can't register or drive a vehicle without it. Comprehensive car insurance is voluntary, and although recommended, it isn't mandated by law.
Below, you'll find everything you need to know about car and vehicle insurance, vehicle insurance rates for the most famous insurance companies, as well as how to get the cheapest yearly car insurance for 2023 in the United Arab Emirates.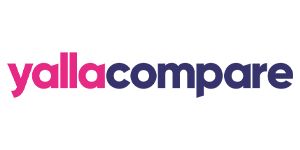 "Yallacompare" is the best car insurance price comparison site in the United Arab Emirates. It offers you the biggest and best car insurance offers. Whether it's compulsory or comprehensive insurance from the most famous approved and licensed insurance companies, they're available for direct purchase through the platform in accordance with UAE law and at the lowest prices ever. Buy car insurance through the Yallacompare platform and save up to 30% on all car insurance policies. In addition, enjoy additional discounts that include a no-claim discount, multi-car discount, and other features and benefits. Also, claim your voucher worth up to 2,500 dirhams for the most famous online stores and service providers in the UAE! Compare car insurance prices on the Yallacompare platform and get the best insurance coverage for you and your vehicle that matches your needs, desires, and legal norms at the lowest possible prices, with the possibility of easily renewing or canceling the insurance policy. There's also a money-back guarantee policy available. "
Pros
AED 15 million saved every year! CAR INSURANCE BEST PRICES IN UAE
Save up to 30% when purchasing mandatory car insurance (third party) or comprehensive coverage.
Submit a No Claim Certificate and achieve a 15% or more discount on your insurance policy!
Manage and renew your insurance policy through the platform, and enjoy secure online payments and a money-back guarantee!
Receive free shopping vouchers worth up to AED 2,500 for top online stores and service providers.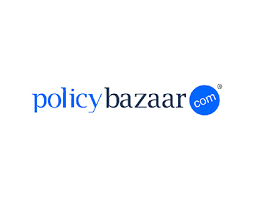 PolicyBazaar UAE offers a wide range of car insurance services to cater to diverse customer needs. Through the platform, you can compare available offers and select the optimal coverage, whether it's mandatory (third-party) or comprehensive insurance. Benefit from discounts of up to 30% and shopping vouchers worth up to AED 2,500. Don't miss the opportunity to secure your ideal car insurance at the best prices. Visit PolicyBazaar UAE now and find the coverage that suits your requirements.
Pros
Assess different insurance policies and narrow down the one that fits your requirements.
Purchase insurance from highly-rated companies at the most competitive prices.
Objective advice to help you select the appropriate insurance scheme.
Buy Car Insurance in 30 Seconds!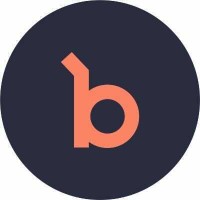 Beema website provides users with the ability to compare insurance policies from various insurance providers, making it easier to choose the most suitable policy for their needs. In addition, the website offers additional services such as passenger insurance and third-party liability insurance, as well as online payment options. Bima website is a convenient and reliable platform for car insurance in the UAE.
Pros
Fair. Earn cashback. If you drive less than 20,000 km, you get up to 25% cashback. And if you drive safely, you can get rewarded too.
Easy. 3 minutes, and you're set. Get a quote in minutes, manage and renew your policies, file claims,and get roadside assistance – all in just a few clicks. Fair. Earn cashback.
Simple. 100% online & hassle-free. Get insurance within minutes online and from the comfort of your home. No more hold music, no more paperwork.
With Beema Pay-per-kilometer, your final price will depend on your yearly mileage. So the less you drive, the more cashback you'll earn at the end of the year. And if you file a claim? You'll still earn your cashback.
With Beema SmartDriver, you get rewarded at the end of the year based on your driving behavior. So the safer you drive, the bigger your rewards will be. This option can only be activated through Beema's mobile app.
Types Of Car Insurance In The UAE
When you are looking to buy the cheapest car insurance out of all the various car insurance companies, you will find two types of vehicle insurance in the UAE:
1. Compulsory vehicle insurance
Compulsory motor insurance, also known as insurance against third parties (it's also called third party insurance), is insurance that is binding for every driver of a motor vehicle in the UAE according to the law, according to which the insurance company covers the civil liability of the insured towards third parties.
In other words, you cannot drive a car in the UAE without valid compulsory insurance against third parties.
So, if you cause an accident that results in harm to others, the insurance company is the one that compensates third parties for all possible physical and material damages and expenses, as well as expenses of legal cases on your behalf, no matter how valuable they are.
This includes monetary compensation for damages and cases of death or partial and total disability, meaning all medical expenses, loss of benefit allowance, replacement vehicle insurance according to the value of the replacement vehicle fare, etc.
It should be noted that compulsory insurance aims to cover your civil liability towards third parties, not your vehicle itself, and the damages incurred by you and your vehicle as a result of any accident.
Thus, third-party car insurance is the cheapest car insurance you can buy compared to comprehensive insurance. If you want to protect your own car, you should look into other types of insurance offered by different insurance companies.
But, if you're looking to save money, you'll do so with a third-party car insurance policy. But, you probably shouldn't only look to save money and instead look for auto insurance providers that will protect you, your vehicle, and third parties.
In the event that you want to obtain such insurance, you need to purchase comprehensive insurance on vehicles.
2. Comprehensive vehicle insurance
Comprehensive car insurance is non-compulsory vehicle insurance under UAE law. This type of insurance aims to insure your vehicle in addition to third-party insurance.
It works in a way that allows the insurance company to compensate the insured for physical and material damages and expenses incurred.
It also protects your vehicle against third parties in case of an accident, fire damage, theft, or damage from naturally occurring disasters. Comprehensive vehicle insurance also covers the costs of preservation and transportation of your vehicle, taking an even bigger financial load off your back.
Comprehensive car insurance is packed with features and benefits. But, it must meet the minimum insurance coverage stipulated by the Board of Directors of the Insurance Authority, and therefore it is more expensive than compulsory insurance.
This type of car insurance provides you with insurance coverage that includes:
Insurance for third parties
Insurance for your vehicle
Insurance for you in case of any physical damage
Transportation fee insurance
These are all benefits you'd want out of car insurance. If you're looking to find cheap car insurance, you can find an affordable comprehensive car insurance plan, but it's not an easy task.
Our Standards For Choosing The Cheapest Car Insurance For The Year 2023
Buying the cheapest car insurance is the right of every vehicle driver in the UAE, and with the current rates for vehicle insurance, it's hard to find affordable yet good car insurance.
To help you get the cheapest car insurance, we compared vehicle insurance rates from various car insurance companies according to several factors, the most important of which are:
The type of car insurance. The type of vehicle insurance directly impacts the price of the insurance policy and the monthly subscription fee. You should know that compulsory car insurance that covers third-party civil liability is significantly cheaper than comprehensive car insurance overall. Comprehensive insurance includes insurance for your vehicle and third-party insurance in addition to the insurance benefits of your choice. Therefore, compulsory insurance is the cheapest car insurance, without a doubt.
No-claim discount. The discount for not applying for a student is a very important factor in obtaining the cheapest car insurance, as the insurance company reduces the total subscription premium for the following year in the event that the insured does not submit compensation claims in the previous year. The discount rate varies between insurance companies but isn't less than 10% for the following year or more than 60% (including loyalty discount).
Insurance coverage limits. The limits of insurance coverage, whether compulsory insurance or comprehensive insurance, mustn't be less than what is stipulated in Saudi law. While the limits of insurance coverage in compulsory motor insurance aim to cover your civil liability against third parties according to what is ruled in the court, the limits of insurance coverage in comprehensive insurance include, in addition to insurance against third parties, the insurable value of the insured vehicle and the limits of optional benefits added by the insured in the insurance policy. These benefits might range from storage and transportation fee discounts for your vehicle to some more serious bonuses.
Prices for extras or benefits. Add-ons and benefits are optional insurance products that affect the total price of the car insurance policy, as the customer adds them for an additional monthly fee. Additions and benefits are available with comprehensive insurance plans only, and they are completely optional. These add-ons aim to provide the insurant with insurance solutions and features for a higher monthly premium. Some of the very important extras and benefits include replacement vehicle rental, roadside assistance, death, and bodily injury, geographic coverage (outside the UAE), vehicle driver coverage, and more. Comprehensive car insurance is definitely worth checking out just because of this, just remember that all benefits cost more!
Claims settlement ratio. The claims settlement ratio refers to the percentage of claims settled out of the total claims submitted to the auto insurance company in the tax year. The claims settlement percentage shouldn't be less than 90%.
Online car insurance. The digitization of the insurance sector makes the availability of a website for insurance companies mandatory, as this makes it easier for you to purchase vehicle insurance online, compare prices of insurance plans to buy the cheapest car insurance, communicate with customer service, and more. That's why you should aim to buy insurance from an insurance company that has a functioning website as well as a customer support line.
How do you choose the best car insurance at the cheapest possible price?
Don't miss your chance to get the cheapest car insurance for 2023, and choose the best car insurance at the cheapest possible price in the UAE. When doing so, be sure to keep the following factors in mind:
Compare car insurance offers. There are a lot of cheap car insurance options out there. But, just because something is cheap, it doesn't mean it's good. Car insurance rates do vary dramatically, but that shouldn't mean you should go for the car insurance rates that are the lowest. You should first compare car insurance quotes and see which one offers the most benefits and the best service in your desired price range.
Determine the type of insurance you need. It's important to distinguish between compulsory and comprehensive car insurance. They are very different things, and if you want cheap car insurance, you should go to insurance companies that offer compulsory insurance plans. These plans are much more affordable and offer the cheapest car insurance rates compared to comprehensive insurance rates.
Consider the type of car you own. Not every car needs comprehensive insurance. Cheap auto insurance is often enough when talking about older or more beat-up cars used for everyday commuting or driving. A car insurance company will often not tell you this, as their goal is most likely to sell you the most expensive plan. Cheap auto insurance rates are often good for driving beginners, but comprehensive car insurance is suitable for newer and more costly cars.
Make sure that you can purchase and renew your car insurance online. When choosing the best car insurance, make sure that you have the possibility of renewing the insurance online with the feature of receiving notifications. The car insurance policy expires a year after the date of its conclusion, and it cannot be renewed automatically, so renewing the insurance online should be a factor for you, especially considering you can save effort and time and ensure that you save your entitlement to a 10% loyalty discount for the next year.
Check the benefits offered by the insurance company. Benefits heavily vary from company to company. They may even take into consideration things such as if you have poor credit, how is your driving record, if you've ever been in an at-fault accident, what car insurance you've used earlier, etc… The benefits we're talking about are often tied to comprehensive car insurance plans and not to third-party liability insurance plans. Affordable insurance often doesn't come with many benefits, but there might be some budget options out there for you with a good list of benefits.
Make sure that the percentage of claims settlement is not less than 90%. You wouldn't want to buy car insurance from an insurance company that has a bad reputation or that doesn't have a good claims settlement rate. Claims rates are very important, but the overall reputation of an insurance company is much more important. best insurance companies are always known for their good policies and customer relations, but many insurance companies try to make themselves look better than they actually are. You, as a car owner, need to do your own research before you give your personal details to a company that's known as unreliable.
What are the factors that affect the value of the car insurance premium?
In UAE, you pay a monthly subscription for car insurance. This determines the total value of the vehicle insurance plan that you own.
To get the cheapest car insurance, you must know the factors that affect the value of the insurance premium. It's crucial that you familiarize yourself with the factors taken into consideration when deciding the amount of your monthly subscription for your car insurance.
Knowing what you need and don't need before you take a look at some of the finest insurance deals we have for you might be beneficial. If you know what you need, then you know what you don't need, and that prevents you from spending unnecessarily when buying your insurance.
Here are some of the factors that go into the calculation of your monthly subscription:
Type of car insurance. As we've said earlier, compulsory car insurance is the cheapest and most affordable option for most people. It doesn't cover you or your vehicle but instead covers any damage that you might cause to a third party. This is the reason why this car insurance is cheaper. Comprehensive car insurance offers a lot more options and bonuses as that kind of insurance isn't mandatory, and not everybody needs to have it. If you have some extra money to invest, comprehensive car insurance is what you should be looking at. Otherwise, stick with compulsory insurance companies.
Possibility of making a claim. The more likely the insured is to file a claim, the higher the monthly premium price. The insurance company usually estimates the probability of submitting a claim for each customer while taking several factors into consideration, and it is determined according to the insured driver and his vehicle. This means that your experience, good insurance record, and clean criminal record will help you get the cheapest car insurance for your vehicle, allowing you to go for a better insurance plan for less money!
Driver's age and driving experience. The younger the driver is and the less experience, the higher the monthly instalment amount. New drivers who have recently obtained a driver's license and young drivers (usually up to the age of 25) are more likely to be involved in road accidents than older drivers with more experience. This means that obtaining the cheapest car insurance is more achievable after the termination of the new driver's term. It is worth noting that senior drivers may pay a higher premium as they are also more likely to cause an accident.
Driver's accident log. If a driver has had many accidents in the past, their premium is likely to cost more. This is due to the probability that they'll be involved in another car accident, and that's not something that's promising to the insurance company. Therefore, you should be prepared to pay extra if your accident log isn't as good.
Vehicle type and safety standards. A modern vehicle with advanced standards and systems to maintain safety and correct driver errors helps you reduce the monthly insurance price. Owning a car that has systems that enhance safety, correct your mistakes while driving, and prevent collisions contributes greatly to obtaining the cheapest car insurance for your vehicle. When we discuss these safety systems, we mean airbags, seat belts, ABS systems, TSC systems, ESP systems, TPMS systems, ACC systems, LDWS systems, CAS systems, and more. Every system that helps you stay safer on the road is likely to decrease your monthly insurance subscription.
Vehicle value. The value of your vehicle only affects the price of the comprehensive insurance subscription and not the compulsory insurance. A vehicle of the latest models or luxury vehicles increases the monthly insurance premium significantly. This is due to the fact that newer models cost more money, and that results in pricier repairs. Since comprehensive insurance insures your vehicle, the company protects itself from higher expenses.
tolerance amount. The higher the excess amount that you bear in claims, the lower the value of the monthly insurance premium that you pay, and vice versa. The deductible amount is often a fixed amount (or a partial percentage) and has legal weight in comprehensive insurance only.
Optional additional features and benefits. Adding features or benefits to the comprehensive insurance policy raises your fee drastically. Exclusive features can cost a lot of money, but even the simplest benefits are often pricy for most people. This means that only if you're looking to get the best car insurance, you'll go for these features and benefits. But, since you're looking for the cheapest insurance options, try staying away from additional benefits and features.
Geographical area and traffic density. Driving a car in cities with heavy traffic and a dense population may lead to an increase in the value of the monthly insurance premium. Densely populated areas mean more chances of a car accident, and insurance companies don't like that. That's why cheap car insurance can't be obtained in cities with high population densities.
How To Buy The Cheapest Car Insurance Online in 2023?
We know that it's hard to go with one option and trust it for a full year. We know how difficult it is to choose a subscription, especially if you're under a time limitation. That's why we've got some tips for you!
Here are 7 tips for buying the cheapest car insurance coverage in the UAE:
1. Match the type of insurance to the type of vehicle you have. There is no need for comprehensive insurance for an old-fashioned vehicle or an abundance of spare parts and low repair costs. In this case, you can suffice with compulsory insurance only and get the cheapest car insurance for your vehicle. But, if you own a luxury vehicle or a car that's new, your compulsory insurance quote will be higher, and it's generally recommended you look into comprehensive car insurance as well.
2. Register the new driver on the older model car. In the event that you own two or more cars, be sure to purchase compulsory insurance for new drivers or young drivers on the oldest and least valuable car. By doing so, you're cutting costs on your insurance plan and getting around the fact that new drivers are obligated to pay more just based on assumptions.
3. Buy insurance for all new drivers on the same vehicle. In the event that there is more than one new or young driver in the family, be sure to purchase car insurance for all of them in the same vehicle. Although insuring a new driver is more expensive than other drivers, you will benefit from obtaining discounts on insurance policies by insuring them on one car. This is another trick that'll allow you to save some money but still be insured in case of an accident.
4. Try to renew the car insurance with the same insurance company. Insurance companies value loyalty. This means that if you have a chance to renew your insurance with the same company, you should definitely do so. There are cases when you shouldn't do this, for example, if you're not satisfied with what you're getting. But, if you are happy with your current insurance company, try renewing your insurance on time and receive bonuses and discounts for loyalty. The cheapest car insurance companies also offer this option, so don't overlook it!
5. Do not rush to make claims. In the event that you do not file a claim, you will receive a discount of up to 50% or more on the cost of the insurance policy in the following year. If you can afford the costs of the damage caused by the accident that you caused, do not rush to file a claim with the insurance company, as filing claims leads to an increase in the price of the insurance policy in the following year. In other words, if you can fix the damage on your own, do not involve the insurance company. This will lead to huge discounts and bonuses in the future!
6. Select My Drivers instead of "All My Drivers". Be sure to specify the drivers who drive the car, whether permanent or temporary drivers, when purchasing car insurance instead of buying insurance for all car drivers. This will reduce the cost of the monthly subscription and will potentially save you quite a bit of money.
7. Notify the insurance company of any change in the vehicle usage pattern. Any change/decrease in your car consumption pattern may help you reduce your monthly installment, e.g., traveling abroad for a period of time, reducing car usage, and more. This is another amazing hack that'll leave you with more money in your pockets.
Final Recommendation
Instead of forcing you to go with one of the three options we've named, we highly encourage you to look at different third-party insurance plans and get the most out of your money.
At the end of the day, auto insurance costs go out of your pocket, and your decision is what matters.
But you shouldn't forget that compulsory coverage is mandated by law in the United Arab Emirates and that you need to pick one before you go out with your car.
Cheapest car insurance for 2023 – Frequently Asked Questions (FAQ)
Question: What is the cheapest car insurance in the UAE?
Answer: There are multiple options for cheap car insurance in the UAE. The majority of companies offer various plans that vary in price and are affordable to most drivers.
Question: How to buy the cheapest car insurance online in the UAE?
Answer: If you want to find and buy the cheapest vehicle insurance, you should check out our list above and see what we recommend!
Question: Is it necessary to buy car insurance in the UAE?
Answer: Yes, car insurance is obligatory in the UAE. You can not drive without one, and if you do, you will be fined. That's why it's recommended that you take care of your insurance policy and never be late with renewal.
Question: What is the difference between compulsive and comprehensive insurance?
Answer: Comprehensive car insurance is mandatory in UAE, and you can not drive without it. It's used to protect other people from you and in traffic. Comprehensive car insurance is used to protect you and your car in accidents as well as to provide you with an extra layer of protection. Often, other benefits can be included.