The Best Car Loan In KSA 2023 – Drive Your Dream Car With Low-Interest Loans
Looking for the best car loan in the KSA? If so, you're in the right place. In this comprehensive guide, we compare car loans from various consumer financing programs offered by accredited banks and finance companies in Saudi Arabia. We will assist you in locating the auto loan with the most favorable terms, including the lowest interest rate and overall financing cost, for your specific financial situation.
We'll go over everything you need to know about getting a vehicle loan in Saudi Arabia, including the various consumer finance options, bank car fleets, and authorized dealerships. We'll also talk about things like warranty agreements and auto insurance, as well as the benefits of car leasing loans and car Murabaha loans.
You can get the best car loan possible for your ideal vehicle using the information in our guide!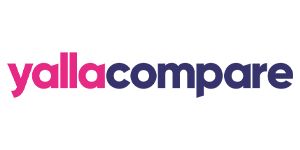 Yallacompare is one of the best websites for comparing car loans from the top banks and finance companies in Saudi Arabia. You can get the best car loan with the lowest interest rate and optimal terms based on your financial capabilities. Compare the best car loans according to eligibility criteria and features exclusively through Yallacompare. Filter loans by type of loan and financing, minimum salary and transfer requirements, down payment, fixed interest rate, expected monthly installment amount, maximum repayment period, availability of car insurance, and more. Act quickly to get the best car loan in Saudi Arabia so you can finance your dream car, with more than 40 car loans from major financial institutions.
Pros
Compare over 40 loans from the top banks and finance companies in Saudi Arabia.
Find the best car loans from various financial institutions in one place.
Lease financing loans with competitive interest rates that align with your financial situation!
The strongest Sharia-compliant car financing loans from top Islamic banks with competitive profit margin and easy terms.
Get the best car loan to purchase your dream car based on the type of financing, down payment value, monthly installment value, ownership payment value, interest rate, and more, and submit your application immediately!
Compare Offers from Top Banks and Financing Companies
Do you want to buy a vehicle in Saudi Arabia? An excellent choice is to get a car loan from a bank or other financial organization. Considering the abundance of choices, it is essential to shop around for the finest auto loan terms to meet your specific requirements.
Read on for advice on securing the lowest interest rate possible on a vehicle loan in Saudi Arabia from some of the country's most reputable lenders in 2023. Also, we'll share our knowledge on topics such as interest rates, loan costs, and more.
If you're looking for a vehicle loan in Saudi Arabia, you've come to the right place.
What Exactly Is A Car Loan?
In Saudi Arabia, financial institutions provide customers with a variety of consumer lending options, including car loans. It enables consumers to buy automobiles in accordance with the rules and guidelines established by the Central Bank of Saudi Arabia.
Customers should bear in mind that they will have to make monthly payments to repay their car loans. Car insurance may not be included in the financing arrangement in certain situations, so buyers should be prepared to pay for it individually. Moreover, monthly maintenance costs should be considered in the overall cost of automobile ownership.
Finding The Best Car Loan In Saudi Arabia In 2023 – Central Bank Instructions
To assure the best deal for both the borrower and the lender, the Saudi Central Bank has imposed rigorous controls on consumer finance loans, including car loans.
These are the key factors to know in 2023 while seeking the finest vehicle loan in Saudi Arabia:
All Saudi Arabian citizens are eligible for car loans.
Car loans are only for purchasing new or used cars and not for any other purpose.
Car loans are intended for personal use, and not for commercial or business purposes.
Car loans can cover 100% of the car's value.
The best car loan in Saudi Arabia can finance 100% of the car's value without the need for a down payment.
The repayment period for car loans should not exceed five years (60 months).
The monthly loan installment should not exceed one-third of the borrower's salary or gross income.
The sum of the monthly installment, all other monthly loan payments, and financial obligations should not exceed one-third of the borrower's net monthly salary.
The Types Of Car Loans Available In The KSA In 2023
When looking for a car loan in Saudi Arabia, you will find several options available to meet customers' varying budgetary and personal preferences. However, borrowers may choose between the following two main car loan options:
The Car Murabaha loan is among the best auto loans offered by Islamic banks in Saudi Arabia. With this kind of financing, the bank buys the vehicle and then resells it to the borrower at a predetermined profit margin, similar to the way in which commodities are traded. Consumers typically repay auto loans in monthly payments for the duration of the loan, with the interest added to the principal.
Car Rental Financing Loan
The car rental financing loan is another popular car loan alternative in Saudi Arabia. Borrowers may use this option by making monthly payments to a bank at a favorable interest rate in return for utilizing the automobile without really owning it. Borrowers may enjoy extra advantages such as comprehensive automobile insurance, personal accident insurance, repair services, and the ability to transfer or terminate the lease contract as part of the loan.
Meeting The Conditions For A Car Loan In Saudi Arabia
If you want to get the finest vehicle loan in Saudi Arabia in 2023, you need first to grasp the requirements. These criteria vary depending on the lender, but often include the following:
Salary Transfer: As a requirement for loan acceptance, many banks need borrowers to transfer their salary to the bank.
Age Restrictions: Loan programs are normally offered to persons above the age of 18 or 21 and under the age of 60 upon completion of financing repayment.
Down Payment: As a condition for loan acceptance, certain banks may need you to make a down payment of a certain amount for the car you want to buy.
Minimal Salary: The consumer's salary must satisfy the bank's minimum amount.\
Monthly Payment Cap: For all loans, the monthly payback amount should not surpass one-third of the net monthly wage. For example, if you earn 6,000 riyals a month, your monthly financial commitments must not exceed 2,000 riyals,
Required Documents: To obtain a loan, candidates must submit all necessary documentation, which includes:
Car loan application form
National identity card
Valid passport
Valid driver's license
Salary certificate from the previous month
Account statement for the previous three months and details of current financial obligations.
The Best Car Loan In Saudi Arabia In 2023 – FAQs
Question 1: What is the best car loan in the KSA?
Answer: The best car loan is the one that can provide you with financing for up to five years with the lowest possible interest rate and the most favorable terms.
Question 2: Who is eligible to apply for a car loan in Saudi Arabia?
Answer: Individuals who are Saudi Arabian citizens, between the ages of 18-60 at the time of loan repayment, and receive a monthly salary, are eligible to apply for a car loan. However, each bank has its own set of eligibility criteria that must be met in order to qualify for the best car loan.
Question 3: What is the minimum salary requirement for a car loan in the KSA?
Answer: The minimum salary required to obtain a car loan in Saudi Arabia depends on the type of loan. For an auto Murabaha loan, the minimum salary is usually not less than 2,000 riyals. However, for leasing financing loans, the minimum salary required may be higher, ranging from 6,000 riyals or more. It's important to note that each bank may have its own specific requirements and minimum salary criteria for car loans.
Question 4: Is it possible to sell the car while the loan is ongoing?
Answer: Yes, as long as the loan is fully paid off along with any interest differences and early payment fees that may apply.