The Best Personal Loan In Saudi Arabia 2023 – Easy Terms & High Benefits
Do you need quick personal financing to attain a goal or meet an emergency? Don't pass up your opportunity to acquire the greatest personal loan in Saudi Arabia from the most reputable banks and financing firms, with the lowest interest rate and the simplest conditions!
Keep up to date on the most recent personal loan terms in Saudi Arabia, in accordance with the Central Bank's requirements, as well as qualifying criteria across different institutions. Discover the best personal loan deal for your net income and financial responsibilities, with or without salary transfer.
Get hold of your money immediately and apply for a personal loan with the best rates and conditions available in the KSA!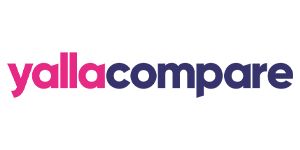 Yallacompare website enables you to compare the best personal loan offers from the top banks, financial institutions, and licensed financing companies in Saudi Arabia to get the best personal loan with easy terms and conditions and at the lowest interest rate that fits your financial situation, credit rating, and Saudi Central Bank regulations.
Hurry up and compare the best personal loan offers exclusively on Yallacompare website and get the best personal loan in Saudi Arabia with optimal terms to finance any consumer or leisure goal, whether for studying, traveling, marriage, home renovation, debt consolidation, and more.
Pros
Compare over 70 personal loan offers from the top banks and financial institutions in Saudi Arabia on Yallacompare.
Get the best personal loan with the lowest interest rate.
Get the best personal finance without salary transfer and with existing commitments.
The strongest personal loans to finance all your consumer or entertainment goals.
Personal Loans In Saudi Arabia
Personal loans have become a popular form of finance for many Saudis, offering monetary liquidity to support a variety of consumer initiatives and ambitions. Although qualifying requirements differ across banks and personal finance providers, the Central Bank of Saudi Arabia regulates all personal loan programs.
Personal loans are often more expensive than standard loans since they do not need collateral or a mortgage. Yet, because of the market's competitive nature, banks are always providing cheap interest rates, flexible periods, and other extra features and benefits to attract clients.
Take advantage of the competition by comparing personal loan offers from top Saudi banks and financial businesses to discover the best loan with the finest conditions for your requirements.
Begin attaining your financial goals right now!
What Exactly Is A Personal Loan?
Personal loans are a common consumer financing option available to Saudi residents and citizens through banks and financial organizations. Personal loans, in contrast to more conventional loans, may provide quick access to funds without requiring a mortgage or other kind of security.
These loans provide flexibility to meet a variety of personal requirements and ambitions, from buying a new automobile to financing a dream wedding or upgrading your home. Also, personal loans can be used for education, travel, and other purposes.
Central Bank Of Saudi Arabia's Requirements For Personal Loans
If you're considering a personal loan in the KSA, it's essential to grasp the Central Bank of Saudi Arabia's conditions and requirements. These rules bind both the lender and the borrower.
Here are some of the most important terms for personal loans according to the Central Bank of Saudi Arabia:
Personal loans are available to all Saudis, whether citizens or residents.
Personal loans are regarded as consumer finance loans for any reason other than consumption or recreational requirements and business aims.
Personal loans may be secured or unsecured.
The maximum amount deducted from the net income is one-third of the salary. Financial commitments for retirees or those nearing retirement must not exceed 25% of pension payments.
The maximum maturity period is 60 months (5 years).
Commission rates may be fixed, variable, or mixed.
Repayment of the personal loan must be made from the monthly wage, end-of-service allowance, or other legal and allowed recurring income.
Keep these factors in mind as you explore your personal loan alternatives, and compare offers from leading lenders in the KSA to discover the best loan for your circumstances.
Features Of The Best Personal Loans In Saudi Arabia For2023
These are some of the most significant factors to consider while searching for the best personal loan in the KSA in 2023:
Flexibility to meet all your needs
The greatest personal loans should cover all of your short-term plans and goals, including as purchasing a vehicle, getting married, studying, traveling, improving your house, paying off debts, and more.
Competitive interest rates
Personal loans are often unsecured, which means they have higher interest rates than secured loans. Compare interest rates from several lenders to obtain the best deal.
Personal loans are flexible short-term borrowing options that are often dependent on your financial solvency and credit rating.
Fast processing with minimal fees
You may apply for the best personal loans online with little or no paperwork. Approval is often given the same business day, and funds are usually released within 48 hours.
Several banks give you up to 120 days before you have to start repaying your loan. This might be useful if you need to satisfy immediate financial demands before beginning to repay the loan.
Compulsory Takaful insurance
Many banks require that you get life insurance or personal accident insurance to guarantee that the bank receives its money in the case of your death or complete incapacity. This gives you peace of mind knowing that in the case of an unexpected incident, your loved ones will not be burdened with repaying your debt.
Taking these factors into account will help you choose the most suitable personal loan in Saudi Arabia for your current demands and financial standing.
Conditions For Obtaining The Best Personal Loan In The KSA
There are requirements that must be met in order to qualify for the finest personal loan in Saudi Arabia:
Citizenship or residency: Personal loans are available to all citizens and residents of Saudi Arabia.
Minimum salary requirement: Many banks impose a minimum salary requirement, which is usually not less than 2,000 riyals.
Salary transfer and salary certificate: Some banks require salary transfers, while others merely need the opening of a checking account. In addition, independent of whether you transfer the income or not, you must give a salary certificate to the bank.
Maximum financing and deductible amount: The amount withdrawn from your monthly salary should not surpass one-third of your net wage, and the maximum loan amount is calculated accordingly.
Work service: The period of service must be at least one month or more with a trusted or approved employer, depending on the conditions of the bank and the sector in which you work.
Borrower generation: The client must be at least 18 years old (at the time the loan matures) and no older than 65 years old (at loan term expiration).
Life and personal accident insurance coverage: Several banks insist on the purchase of life or personal accident insurance. Fees may be included in the monthly payment or provided for free as part of the financing arrangement.
The integrity of credit history: Your credit record with the Saudi Credit Bureau (SIMAH) must be good in order to obtain credit approval.
Identity documents and required documents: You must fill out all necessary forms and provide a copy of your personal identity card or valid passport (for residents), bank statement for the last 3-6 months, introduction letter from your employer, and salary transfer letter or salary certificate.
The Best Personal Loan In The KSA in 2023 – FAQs
Question 1: What is the best personal loan in Saudi Arabia?
Answer: The ideal personal loan in Saudi Arabia is one that provides cash financing on simple terms, depending on your financial capabilities and credit history, to suit your demands and short-term objectives. Personal loan offers and interest rates from numerous institutions should be compared to get the best one for you.
Question 2: Is Takaful insurance required for a personal loan?
Answer: Yes, most banks in Saudi Arabia require the purchase of life and personal accident insurance as a condition for approving a personal loan.
Question 3: What are the types of personal loans available in Saudi Arabia?
Answer: In Saudi Arabia, borrowers may choose between conventional interest-bearing loans and Islamic finance loans that adhere to the concept of Murabaha and forgo interest by selling products or assets to the borrower at a profit.
Question 4: Is security or mortgage required for a personal loan?
Answer: No, personal loans are unsecured cash-only loans that do not require collateral or mortgage.
Question 5: Who can benefit from a personal loan?
Answer: A personal loan in Saudi Arabia may help you out if you're in a bind and need some quick cash for things like a new vehicle, school, a vacation, home repairs or improvements, a wedding, or any other life events.
Question 6: How does a personal loan without salary transfer work?
Answer: Instead of having your paycheck directly deposited into the bank, you may supply information about a credit card that will be used to make the monthly payments. You may also create a loan account at the lending bank without having to pay any extra fees if you use a credit card to make the monthly payments.
Question 7: Can I repay a personal loan early?
Answer: Yes, you can repay a personal loan early, but you may have to pay an early settlement fee, which covers the interest rate difference as per the loan contract and terms.