AliExpress is an online market place based in China and owned by the Alibaba Group. Launched in 2010, it is made up of small businesses in China and other locations, such as Singapore, that offer products to international online buyers. It allows small businesses to sell to customers all over the world. Although most of the retailers are Chinese, AliExpress is aimed at international buyers and does not sell to customers in China. Customers in mainland China use fellow Alibaba-subsidiary Taobao, the largest e-commerce platform in the world because of its convenience in delivery and service, and especially because of its payment method, Alipay.
AliExpress is a platform facilitating transactions between buyers and sellers, with different shipping charges (free shipping options are at the discretion of the seller). Therefore, AliExpress shipping is not always free, and it will largely depend on the product being purchased. Smaller products, such as electronics, jewelry or clothing, will often have free shipping options. This is because small parcel orders are cheaper to ship and therefore buyers, and AliExpress website, are happy to boost the purchase of these items through free AliExpress delivery options.
Larger AliExpress shipment orders will likely come with shipping fees, because they have higher shipping costs, and these costs will probably be passed on to the customer.
Unlike Amazon, the majority of sellers offering products on AliExpress are based in China and source all of their merchandise directly from Chinese manufacturers. This keeps costs down and means they can afford to offer free or very cheap shipping as well.
AliExpress Direct
AliExpress Direct is a premium shipping service developed by AliExpress to enhance the cross-border shopping experience for customers in Saudi Arabia and the United Arab Emirates. With AliExpress Direct, cross-border orders are delivered in 10-20 working days. Online tracking, door-to-door delivery, and two delivery attempts are also available.
Another great thing about their services is the complete sterilization of each package before sending the parcel to their destination country.
If you live in Saudi Arabia or the UAE, you can receive your packages from AliExpress without having to pay any extra amount, VAT Included. Orders are delivered directly at your door step through AliExpress Direct.
As soon as you complete your purchase, the sellers in China start preparing your order (it may take 1-3 days). Afterwards, the sellers send the items to the AliExpress hub in China (it may take 1-5 days). The Aliexpress parcels then leave AliExpress hub (with tracking numbers obviously) to be shipped and delivered to your doorstep (6 to 10 days delivery time). If the delivery company does not find you the first time, they will try again. If they fail at the second attempt you will need to pick up your parcel at your local post office.
ALI EXPRESS DIRECT GETS YOUR ORDERS DELIVERED WITHIN ONE OR TWO WEEKS
Surging shipping costs
The rate for a single shipping container has skyrocketed over the last 18 months as the coronavirus pandemic disrupted supply chains and trade channels.
That surge in container rates could send consumer prices 1.5% higher over the next year, according to a report from the United Nations Conference on Trade and Development (UNCTAD).
The impact on consumer prices will vary by country and product. (computer, electronics, furniture, clothing & apparel are the products that are likely to be the most impacted)
Is AliExpress Safe?
AliExpress is considered to be a reliable place to buy products from different stores at a cheaper price than you would domestically. AliExpress provides customers with a complete refund on products that arrive damaged, late, or don't arrive at all.
To prevent being cheated on: Make sure you are on a real website of AliExpress, as there are several fake versions of the website and check the seller's and the product's ratings.
How to order with AliExpress direct Free Shipping
The minimum amount per order is $40 for UAE, or $50 for Saudi Arabia. This amount can be either from a single product or from different articles, even if you buy them from different stores. Also, products have to qualify for this kind of shipment, you can check this easily on each article's profile, or by using the search bar on the website. Once you proceed to the check out and purchase the items, the shipping discount will show automatically below the purchase subtotal. You will be able to track your packages to know their exact location during the shipment process, and this is also indicated during the process.
Here's a useful tip that you should consider to minimize delay risks: if the amount of your purchase is double the minimum (for exemple, if you are in UAE and you are making a purchase for US $80 or more), it may be better to split the order in two. You will still enjoy the discount for both of them and, if one of the items of the package is delayed (which causes a delay for the whole package), at least you will receive one package early and wait for the other one to be delivered.
How did AliExpress direct service started?
Due to the increasing amount of purchases from this region, AliExpress started offering several new services to satisfy the ever growing demand coming from Saudi Arabia and the UAE, where the retailer started offering consolidation of orders for cheaper delivery and cash on delivery as a payment option.
These services were tailored to consumers from the region, as the company knew "cash on delivery is very popular in Saudi and UAE.
For consumers in Saudi Arabia, the top three shopping categories are consumer electronics, home and garden, and phones and accessories. One of the reasons why consumers choose to buy such items from AliExpress is the value for money. These top three categories make up less than 40 percent of the ordered products, leaving the remaining more than 60 percent scattered over a long list of sub-categories.
With more people working from home, there is also a stronger demand across home related products. Printer related products have seen exceptional growth, with demand increasing 163% while demand for computer and accessories grew by 165%.
Payment Methods on AliExpress Arabic
Cash on Delivery (Available only in Gulf countries)
Visa or MasterCard
PayPal
Bank transfer or through Western Union
Payment gateways like WebMoney and AliPay
The shipping companies available through Ali Express
When purchasing products on AliExpress, you may notice that there are several AliExpress shipping methods available. If you would like to receive the AliExpress direct shipping , make sure to choose the AliExpress Direct Shipping method. Several shipping companies can fulfill the delivery process. Each with its advantages and disadvantages regarding delivery time, tracking information, and pricing points.
AliExpress Standard Shipping – Tracking available. Paid + Free Shipping.
AliExpress Premium Shipping – Tracking available. Paid Shipping.
DHL – Tracking available. Paid Shipping.
EMS – Tracking available. Paid Shipping.
ePacket – Tracking available. Paid + Free Shipping.
Seller's Shipping Method – Paid/Free Shipping and tracking information depends on the seller.
FedEx – Tracking available. Paid Shipping.(As one of the biggest shippers, you can expect a short shipping time)
Cainiao Super Economy – Cainiao is a Logistics company that belongs to AliExpress. Cainiao Smart Logistics Network Limited, formerly known as China Smart Logistics Network, is a Chinese logistics company launched by Alibaba Group. Tracking is available through its Global Order Tracking website. Paid + Free Shipping.
Cainiao Super Economy Global – Tracking unavailable. Paid + Free Shipping.
China Post Air Parcel – Worldwide shipping. Tracking available.
The two best shipping companies seem to be AliExpress Standard Shipping and ePacket. They are both relatively cheap (even free sometimes), both of them have fast delivery times, and tracking info.
Shopping from your favorite site? Check out Almowafir online coupon platform for the latest deals and offers on Aliexpress. Offers are only valid for a limited time, so hurry up! For a discount, don't forget to apply the AliExpress coupon code when completing the order.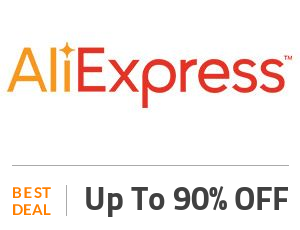 When it comes to tracking a package or parcel, buyers should note that the tracking number, ID, or code and the order number will be different. It is only with the tracking information that a buyer can successfully track their parcel. They should receive the tracking number from the seller once the product has been dispatched.
The AliExpress app
Enjoy more discounts on the AliExpress app and shop what's new & now from home to health, tech to toys and sports to shoes.
Aliexpress order and package tracking
With the Parcels app you will always know where all your orders bought from Aliexpress are. Download the app for iPhone or Android, insert your tracking number and check where your packages are, and get Push notifications when package tracking changes.
Alitools
Alitools monitors price changes for products on AliExpress website, indicates seller trust levels, searches products, and provides real reviews, tracks parcels.