Amazon Best Deals
Still Looking?
Here are some offers you might like
Amazon is the largest online shopping platform in the world, run by the US company Amazon, one of the most profitable companies in the world. Amazon Global and Amazon UAE both combine producers, advertisers, retailers on the one hand, and consumers shopping online from the site on the other. These sites allows vendors to offer their products at the prices they want, promoting competition and droping prices to the lowest possible sustainable level. Both Amazon sales and Amazon promo codes are available through Almowafir – right on this page! Amazon offers and Amazon discount coupons are some of the ways Almowafir helps you to save money on Amazon AE or Amazon Global. Amazon UAE shipping serves all Amazon Dubai & Emirati customers for free. Amazon UAE shipping service also includes free return of products. Amazon Global customers get a variety of shipping and delivery services worldwide, including to other GCC countries & MENA.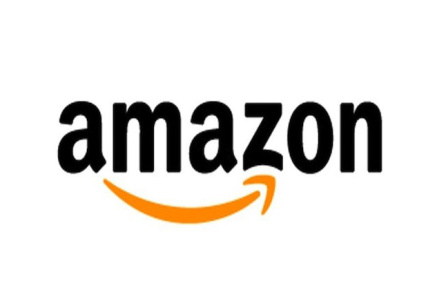 Amazon.com is the largest retailer in the world! For this and other reasons we recommend you check Amazon sales & promo codes on Almowafir and then go straight to Amazon AE or Amazon Global for the following benefits:
Genuine products with quality assurance – Amazon offers its customers only genuine products from world-famous brands, with quality assurance.
Competitive pricing model – Amazon is an online shopping platform available to sellers and buyers, which makes sellers offer their products at very competitive prices.
Save money – Amazon promo codes and sales are the best in the world, and the site offers its customers many daily deals, and discount offers on the best products from the most famous brands. In addition to many Amazon promo codes and offers are all found on Almowafir which can be used onsite for a direct discount.
Fine shopping services – Worldwide shipping and delivery, easy return and refund, payment options via various credit cards and more.
Amazon offers buyers an enormous supply of products from all categories. Here are the top and best-selling categories on Amazon.
Amazon Devices and Accessories – Amazon introduces many of its smart products on its own website, which is popular amongst shoppers. Best of all are Bluetooth wireless headsets and Kindle readers.
Beauty – This popular category includes many beauty products, including perfumes, makeup, skincare, hair, shaving, trimming and more.
Clothing – find all clothes and shoes for the whole family. Find famous international brands such as Nike and Calvin Klein for women, men and kids.
Mobiles, Tablets and Accessories – one of the most popular categories on Amazon, you can find latest bestsellers like Apple iPhones, iPads & Watches, Samsung Galaxy, Huawei Mate, Google Pixel, Mi from Xiaomi and more. And don't forget the accessories!
Computers and Office Supplies – This amazing category includes many laptops and desktops from Apple, Lenovo, Dell, MSI, Microsoft and others.
What are the Best Brands with Original Products on Amazon AE , KSA & Amazon Global?
Amazon is a global shopping platform with Amazon sales on many of the world's most famous brands.
Amazon – smart devices and accessories
Adidas – Family clothing
Casio – Watches
Pandora – Jewelry
Elizabeth Arden– Cosmetics & Makeup
Asus – Computers
Amazon ships and delivers worldwide. Freight rates are determined by the shipping method you choose, the weight or volume of the order, the sellers you purchase from, as well as the number of orders. All shipping and delivery costs are included under the order summary.
Amazon UAE shipping is free for all products, provided that the total value of the order is not less than AED 100. If the total value does not meet the minimum, Amazon UAE shipping charges start from AED 10.

Amazon UAE shipping service takes up to a standard 48 hours.
Your Amazon sales and discounted items can be paid for in the following ways:
Credit and Debit Cards – Visa, Visa Electron, MasterCard, Delta, EuroCard, American Express, Maestro.
Cash on Delivery – The service is available for Amazon UAE (on orders not exceeding AED 5000) and in the Amazon Global Store if the seller makes them available.
Amazon Global (and most sellers on its website) provides a product return and refund service within 30 days, provided that the product is returnable, in its original box, box or packaging with all labels attached. Returns shipping is charged when the reason for the return is not due to a defect or the wrong product being sent.
Amazon UAE shipping & returns policy has similar rules but allows you to return the product for a full refund only within 15 days.
Some sellers run their own Amazon sales and have their own return policies.
The following stores have discount and flash offers much like the Amazon sales you'll find at Amazon UAE.
How can I find Amazon sales or Amazon promo codes on Almowafir?
Be sure to check out the latest Amazon sales and promo codes on Almowaafir, before you make any purchases on the Amazon site, so you can save a lot of money!


How can I allow my children to shop products from Amazon and authenticate their purchases via text message from me?
You can do this through Amazon Prime UAE or through Amazon Global (a subscription fee applies). The Amazon Prime program offers many benefits for its members including free, standard and free shipping and other benefits.


How can I distinguish between sellers while you make a purchase from Amazon?
You should pay attention to the seller from whom you buy because multiple sellers result in multiple shipping methods and therefore multiple charges for shipping your orders. Be sure to buy each time from the same seller for only one shipping charge. Of course, if each item you're purchasing is over AED 100, your Amazon UAE Shipping is FREE!


Why shouldn't I  buy the product immediately and  look for similar products from Amazon?
This strategy allows you to view similar products at different prices, with different services plans and different vendors. This is a situation when taking just a few minutes to comparison shop can save you a lot of money – or get you a great deal more value.


How can I track my order from Amazon?
You can track all orders from your Amazon account under the "My Orders" tab.