Dubai Expo 2020 Deals, Discounts & Coupons
Dubai EXPO 2021 – Almowafir Exclusive Guide
Start getting excited, this will be an experience that was worth waiting for! The dubai expo 2020 is almost here and you can be part of the magical experience. The dubai expo 2021, the first ever to be held in the Middle East and Africa, is all about creating a connection between minds, hearts and ideas that touch upon the most important world issues; sustainability, mobility and opportunity.
In this article you find, all in one place, everything you need to know, so that you can get your best out of visiting the dubai expo 2020. Read here about the dubai expo 2020 pavilions and the dubai expo 2020 location. We will also point you in the right directions for the best ways to book discounted dubai expo 2020 tickets.
The Dubai World Expo 2020 will feature a plethora of attractions and events across world pavilions and will offer visitors a host of shopping and dining options. It is expected to host 192 country pavilions, more than 60 live events daily and 200+ international restaurants.
The dubai expo 2021 dates are from October 1st 2021 until March 31st 2022 – so prepare your calendar for an experience that must not be missed! Almowafir will be there to partner your dubai expo 2020 with deals, discounts & coupons all the way.
The Dubai Expo 2021 Location
The dubai expo 2021 location is in Dubai South, part of the Dubai Exhibition Center. The expo 2020 is situated near the Maktoum International Airport and within easy travel from Dubai City Center. The expo is going to be covered in a wide span of 4.38 kilometers.
Whether you're coming by Metro, bus, taxi or car, getting to the dubai expo 2020 couldn't be simpler. The three main entrances are a 20-minute drive from Dubai Marina, while the Metro's Route 2021 takes you directly to Expo 2020, hotels, trains and bus route.
The Expo 2020 Dubai site is very well connected to the rest of Dubai, making it easy for visitors to travel between the city and their hotel.
Visit Almowafir for more information regarding Dubai expo 2021 deals, coupons and discounts on travel tickets and care hire.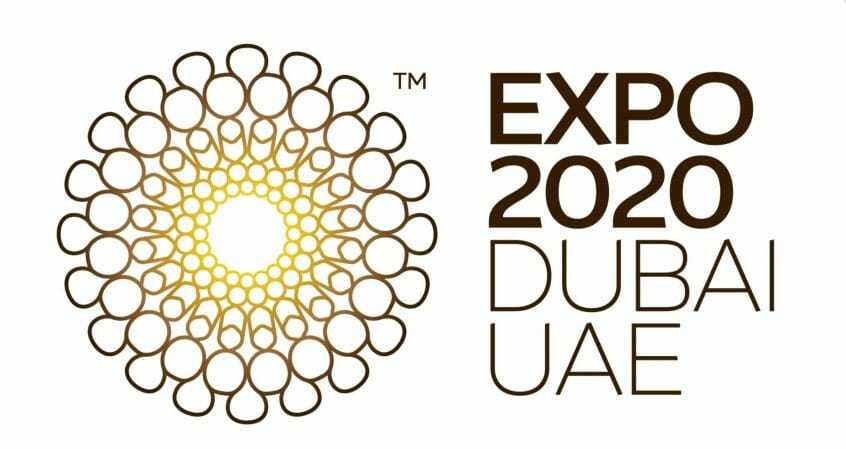 Discover the Dubai Expo 2021 Pavilions
The dubai expo 2021 is all about "Connecting Minds and Creating the Future". There are several must visit attractions and dubai expo 2020 pavilions that really stand out, and are spread into districts three districts.
The Sustainability District which has pavilions reflecting today's critical time for our planet, where we need to work together in order to restore balance in nature. Moving towards a more sustainable way of living is the need of the hour.
Visit Terra, part of the Sustainability Pavilion,which is true to its name. Visitors can indulge in organic food at the Terra Cafe and shop for unique products made entirely from sustainable materials, ideal for unique gift ideas. Moreover, guests can enjoy live performances, and visit the children's play area as well.
The Mobility District which is an exciting part of the dubai expo 2021 pavilions, reflecting how our digital world has transformed life as we know it and given rise to an immensity of possibilities. Mobility as a Expo 2021 sub-theme aims to find smarter ways of sharing knowledge and ideas, while also providing solutions for quick and easy movement of goods.
Visit the thematic pavilion, Alif, which is about mobility. The pavilion is designed in a futuristic manner, and aims to provide unique perspectives on how ideas, goods, and data can move in a more efficient and inclusive manner. Get exclusive themed products from the Mohammed bin Rashid Space Center here!
The third main district is one that showcases the Opportunity District. The Expo 2020 theme of Opportunity is a huge global mission, set to take on various social problems that exist in society, as well as what we can do to create a more secure future for everyone. Learn about how even the smallest of deeds can have strong impacts if we act together. By creating opportunity, individuals and communities can unlock their potentials and reach new horizons.
Visit Mission Possible, the Opportunity-themed pavilion, believes that there is tappable potential in each individual, and aims to assist in unlocking it. It seeks to push every individual to become a catalyst for change through various means and help discover more opportunities that are in and around us.
Featured at dubai expo 2021 within these themes will be 65 pavilions, each will highlight projects and innovations from around the world. Some of the top countries represented there will be Austria, Spain, The UK, Japan, UAE, Brazil plus many others Each country will proudly be part of the dubai expo 2021 as a platform to bring nations together, featuring their achievements and innovations. 
Get deals for Dubai expo 2021 directly from Almowafir – your Expo Dubai 2021 partner.
Find Deals on Dubai Expo 2021 Tickets
The Dubai Expo 2021 is one of the most-awaited events of the year. The UAE has promised the pursuit of development and push for innovative technology on a grand scale, unlike anything seen before. What an event for a multitude of networking opportunities, along with a thriving art & culture scene, and numerous live performances, dining and shopping options.
Plan your visit to the Dubai Expo 2021 and be a part of a sustainable, futuristic world. Book your dubai expo 2020 tickets now.
Dubai Expo tickets are now available for sale for the duration of the dubai expo 2021 dates – October 2021 to March 2022.
You can purchase tickets that are open-dated, allowing you to book a 1-Day pass for any time between the period of October to March. Go ahead and visit the official dubai expo 2021 website, go into the Tickets or Merchandise tab and then scroll through the three standard ticket types 'One-Day Ticket', 'Seasonal Pass' and 'Multi-Day Pass', and read carefully through the listed options under each; to book the 'Family Package', you can select the 'Bundles' tab from the top.Depending on your eligibility – whether you are an adult (18-59 years old), a youth (6-17 years old), a senior (60+ years old) you will be able to get best dubai expo 2021 ticket prices.
Your Expo 2021 ticket will include access to all pavilions, events and live performances. Each ticket type, from one-day ticket to family package, allows visitors 10 'smart queue bookings' per day that will help them avoid the hassle of waiting in lines to access pavilions and attractions easily.
You can also book tickets and vouchers through top events sites such as thrillophilia.com, who offer excellent dubai expo 2020 ticket prices and packages.
Alternatively, Almowafir will host several ticket resellers worldwide offering tickets on discounted rates with additional cashbacks.
If you're in the city for a short while and are looking to cover top attractions, book yourself a dubai expo 2021 tickets combo.
Along with admission to the Dubai Expo, you can visit the Burj Khalifa At The Top, the Dubai Aquarium, Dubai Garden Glow, Dubai Parks and Resorts, Ski Dubai, the Dubai Frame, or go for a Dubai city tour. Find deals on Dubai tourism, coupons and packages on Almowafir!
Best Dubai Expo 2021 Hotels & Accommodation Deals & Discounts
Be sure to book your dubai expo 2020 accommodations well in advance, visit booking.com and other Almowafir partners such as hotel.com, for all of the best dubai expo 2021 hotels and deals that will fit into your budget and family needs.
You could stay at the Rove Expo 2021 Hotel which is the only on-site hotel at the dubai expo 2020.
Check out the best prices and facilities on booking.com, Hotels.com or Radisson Hotel Offers at Almowafir.
There are 15 top dubai expo 2021 hotels that are very close to the exhibition site, making ideal places to for both an expo experience and a wonderful Dubai vacation.
Look out for The Premier Inn Dubai for 3 star convenience that is only 4 kilometers from the Dubai Exhibition Center and has frequent shuttles to each pavilion or the 4-star Courtyard By Marriott Dubai Green Community Hotel.
Try a hotel from the Two Seasons Hotel Group for great deals. Make your dubai expo 2021 accommodation fit your needs and search out the best deals, coupons and discounts today on Almowafir today!
Dubai Expo 2021 Jobs
Dubai's job market will be on a rise with these new projects in hand regarding construction, tourism, and transportation. There is an exciting new wave of employability with the introduction of over 250,000 jobs. Most of it belongs to the travel and tourism sector and the rest to construction.
You can become part of the dubai expo 2021 tribe and search out a range of dubai expo 2021 jobs. The dubai expo 2020 jobs details are expansive, exciting and could open up the world for you. You could also become a dubai expo 2020 volunteer and become part of the Dubai Community effort to create a warm, inviting environment for guests and visitors whilst creating a meaningful legacy for the future of the UAE and the world.
Dubai Expo 2021 – A Lasting Legacy
The impact of dubai expo 2021 is going to be immense. It will touch upon the development of individuals and communities to the advancement of technologies. What a huge opportunity to connect with millions of people. Let's be a part of the World Expo 2021 and come together to inspire and empower.
Visit dubai expo 2020 and be part of creating a new future. Check out Almowafir for dubai expo 2021 deals, coupons and discounts!