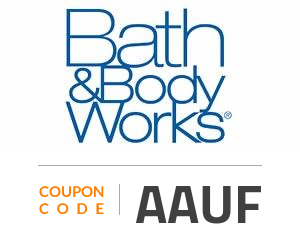 Bath&Body Works Egypt Promo Code for Oct 2023 – 5% OFF on EVERYTHING for Egypt customers!
Bath And Body Works Best Deals
Bath And Body Works Promo Codes & Deals
Bath And Body Works Coupon Stats
Used today: 21
Total offers: 16
Coupon codes: 14
Best discount: Up To 75% OFF
Bath&Body Works Egypt Promo Code for Oct 2023 – 5% OFF on EVERYTHING for all Egypt customers!
Bath&Body Works Egypt is offering their customers from Cairo to Port Saidi, from Alexandria to Ismailia an amazing deal to get an extra 5% off on everything in the store. This discount applies on Body Care products, Home Fragrance candles and their hand soaps among other items. You should not miss out. Everything is 5% off when you use a Bath&Body Works promo code from Almowafir!
How does it work? Use your Bath&Body Works Egypt Discount Code to choose some products for big savings!
Saving money using Almowafir coupons is easy! Just follow these simple steps:
Go to the Almowafir website or mobile app, then click on your favorite store page.
Many stores have multiple codes and offers listed, so check which code will give you the best deal on your purchase!
Click "More Details" to check terms and conditions on your chosen code then click "Get Code" to open the code popup.
Your discount code will be copied automatically – or click the "Copy" button.
Your chosen store's site will launch in a new window after 3 seconds. Or click to "Go to" your store.
Add all of your favorite products to your cart, then proceed to checkout.
Paste the discount code you copied into the field in the order summary.
Click "Apply" to activate the discount and check that your discount is reflected in the grand total.
Congratulations, you saved money!
About Bath&Body Works
Bath & Body Works was founded in America in the 90's. They sell soaps, lotions, fragrances, and candles. They now operate almost two thousand stores worldwide. In 2010, they opened their first stores outside of North America in Kuwait. The many great products they market can be had with big savings when you use a Bath&Body Works discount code from Almowafir!
Why Bath&Body is the best bath products store in the Egypt
Bath&Body Works is the most popular retailer in Egypt, that is selling hair moisturizers, shampoos, body soaps, home fragrance dispensers, scented candles and many more products for the home and bath. They have made a name for themselves for the unstinting focus on quality products and great service to their customers.
Among the other reasons why they are so popular is the wide range of items that are to be found on their shelves and in their online store. They also carry lotions, hand soap and sanitizers. These products are made from natural ingredients and will provide many benefits.
Bath&Body Works also has the best customer service team in the land, their staff is knowledgeable and willing to go the distance to help their customers with all of their needs.
Finally, this company values offering their customers great deals and savings on every product, constantly working to provide the biggest savings on every item offered. With all these benefits, it is easy to see why Bath and Body Works Egypt is the best bath store for Egyptian customers.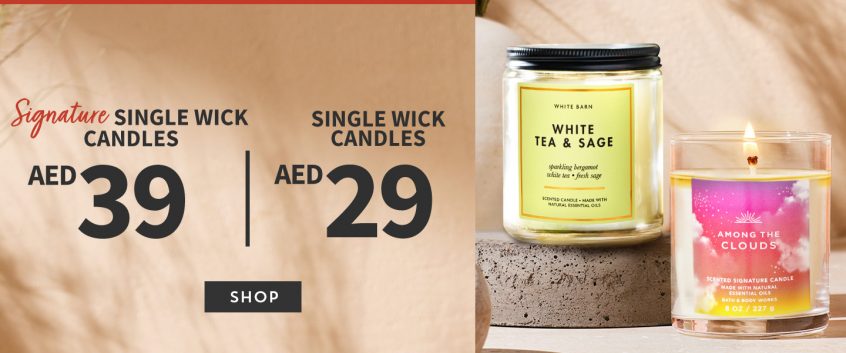 The best products to save money on with a Bath&Body Works promo code from Almowafir
Bath and body care
What Bath&Body Works Egypt does best is offer the highest quality all natural products for bath and home. They have soaps, body cleansing, hair health and even aromatherapy.It does not matter if you are in Giza or Luxor, Suez or Minya, their products and the way staff will treat you will make you feel like a million dollars. So come to a store or visit their online site and get something good today. Here are some of the products you can save on with a Bath&Body Works Egypt promo code Oct 2023 from Almowafir!
Neroli Blossom Bergamot promo code
Sandalwood Vanilla promo code
Orange Ginger promo code
Eucalyptus Spearmint promo code
Candles Discounts @ Bath & Body Works Egypt
Candles are an essential that Bath&Body Works Egypt offers to provide you with a gentle calming scent that will make things seem better. Use them when bathing and see the difference. They come in several varieties.Get big savings for using a Bath&Body Works Egypt discount code from Almwafir!
Vivid Emerald discount code
Amethyst Dreams discount code
Sunshine and Daffodils discount code
Radiant Sky discount code
Home Fragrance Discounts @ Bath & Body Works Egypt
Use one of Bath&Body Works Egypt's fragrance dispensers, in all the rooms in your home. This will give you a boost and add a pleasant atmosphere for guests. The dispenser works automatically and only needs to be refilled occasionally. There are many options of fragrance choice, and peace and serenity are close at hand.You can save on any of these products by using a Bath&Body Works coupon code from Almowafir at checkout!
Hello Beautiful coupon code
Raspberries & Whipped Vanilla coupon code
Fresh Sheets coupon code
Watermelon Lemonade coupon code
Hand Soaps and Sanitizers Discounts @ Bath & Body Works Egypt
Bath&Body Works Egypt has a great selection of hand soaps as well as sanitizers, to keep your hands clean and fresh. They will also make them smell great. There are many choices of soap for your enjoyment.Find the product you want and save on every purchase by using a Bath&Body Works voucher code!
Moonflower Petals voucher code
Pink Peach Blossom voucher code
Rose Water & Ivy voucher code
Cozy Vanilla Almond voucher code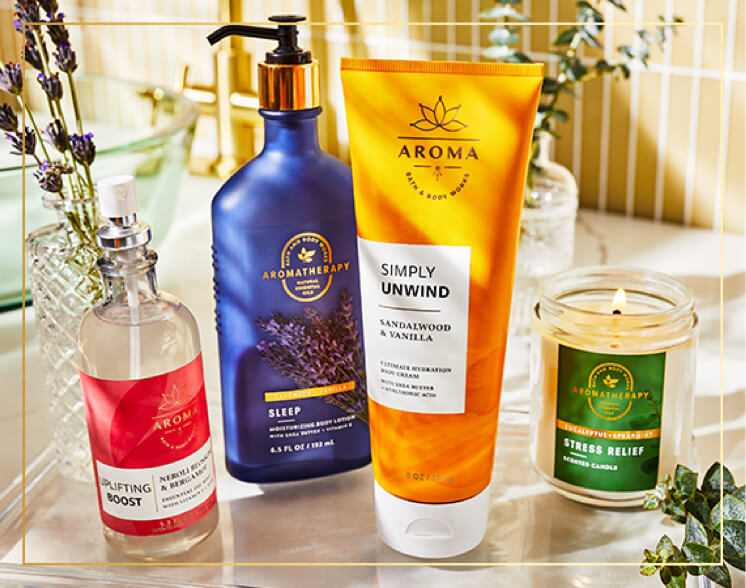 How to contact Bath&Body Works Egypt customer service
Contact page for Bath&Body Works UAE here
Phone in Egypt:
+20 2 24803863
Store hours are 10am – 11pm Egyhpt time
Email:
customerservice@lshaya.com
Special Features @Bath&Body Works Egypt
Top of the line online store for enjoyable shopping
Personalized account for personal relationship
24/7 Customer Service
Great deals and discounts
Huge selection of products
Give a gift item from store
Popular Cities in Egypt that Bath&Body Works services
Cairo
Alexandria
Luxor
Giza
Aswan
Port Said
Ismailia
Asyut
Hurghada
Bath&Body Works Egypt Shipping information
We deliver to all areas across Egypt.
The moment you complete your purchase, your order will be processed. We will send you a confirmation email to the email address you have provided, which includes the goods you have ordered and their cost.
Home Delivery Options
Same day delivery – Order before 10AM and receive same day delivery. Delivery charge is EGP 149.
Standard delivery – Delivery charge is EGP 99, or free on orders above EGP 479. Delivered within 1-5 days.
Click & Collect
Order your product online and pick it up in store.
Bath&Body Works payment methods
Visa cc/debit
MasterCard cc/debit
Cash on Delivery
Click and Collect
MADA
NAPS
KNET
Fawry Pay
Bath&Body Works Egypt Return and Refund Policy
Returns Process
The customer has 14 days to return products.
The returns process requires two steps:
1. Return the relevant products to a store as soon as possible in the same condition as supplied, in their original packaging.
2. Provide the invoice.
Please note that the duration is in accordance with the relevant applicable laws in the relevant country, and in case of offers, special conditions are to be applied.
Policies
Products purchased online can only be returned to a Bath&Body Works store.
Any items whatsoever which have been provided free-of-charge with the relevant products must also be returned.
The customer must take reasonable care of any products that are to be returned and not use them. The products must be returned in their original conditions. Bath&Body Works will not be responsible for any loss or damage caused to the items during possession and may reject the request to return, exchange or refund.
In accordance with global retail industry standards, Bath&Body Works is unable to accept returns or exchanges of products in the following categories: underwear, lingerie, fragrances, health & beauty (such as skincare, make-up & cosmetics) or other products which are personalized to the customers specifications.
In the case of a faulty, damaged or incorrectly supplied product, the customer shall receive a refund of the purchase price of such product. In any case you must return the faulty, damaged or incorrect products to us as soon as possible in the same condition as supplied.
FAQ: Bath&Body Works on Almowafir
Q: I've placed an order online and it looked as though it was processed; yet I haven't received a confirmation email. Why?
A: If Bath&Bdoy Works email address is not in your address book or safe list, it may have been classed as spam mail, meaning that it might not have appeared in your inbox. It is also worth checking that your email address has been entered into your account correctly.

Q: How do I change my delivery address?
A: You may update your Bath & Body Works address book by clicking the 'my account' link at the top of the page, logging in using your username and password and selecting 'address book' from where you can add, remove and amend your addresses.
Q: After placing my order, when is payment taken from my account?
A: All payments will be charged once your order is confirmed. This is applicable on both credit and debit cards.
Q: How do I know if my online order has been successful?
A: When you place an order on the Bath&Body Works website, they will reply to you with an email confirming your order and all delivery and billing address details, including all the items you have ordered.
Q: I have forgotten my password. What should I do?
A: If you have an existing account with Bath&Body Works and have forgotten your password please click the 'sign in / register' link at the top of the page. Click the 'forgotten your password?' link. An email with instructions to reset your password.

If you don't receive your password reset email within 1 hour please check your spam folder. If the email is not in your spam folder please request another by contacting our customer care team number 800-74292 UAE.