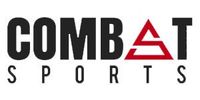 Show details
Hide details
›
Still Looking?
Here are some offers you might like
Combat Sports Promo Codes & Deals


Combat sports UAE is an amazing Emirati store in the world of sports. Combat sports KSA is one of the leading retail stores in the Middle East affiliated with the famous Kata & Asana company, offering its customers from all over the UAE, Gulf countries and the Middle East the best sports clothing, accessories and all sports equipment, including: Martial arts clothing, Kung Fu clothing and equipment, Boxing clothing and equipment, Muay Thai clothing and equipment, BJJ clothing and equipment, Barre clothing and equipment, Taekwondo clothing and equipment, Karate clothing and equipment, Crossfit clothing and equipment, Running clothing and equipment and many more. Use your Combat sports promo codes, Combat sports coupons & Combat sports deals to save more money.

Combat sports provides shipping and delivery service to all parts of the UAE, Gulf countries and the Middle East. In addition, Combat sports is available in English, and it has a flexible return policy, as well as Combat sports has safe and modern payment options that include PayPal and credit cards.
Find the Combat sports page on Almowafir
Choose from the Combat sports coupons & deals displayed
Select 'Get Deal', then click over to the Combat sports store site
Once you've added products to your ?Shopping Cart, check the deal before you pay!

That's it!
Q: How do I get the best Combat sports promo codes?
A: Visit Almowafir website to discover the latest Combat sports coupons & Combat sports deals to shop while saving money.
Q: My Combat sports coupon is not working. What should I do?
A: Check the terms and conditions of the coupons and their validity period within its cards on Almowafir. If you are still having trouble using your code, contact customer service.