Still Looking?
Here are some offers you might like
Faces Promo Codes & Deals
The Faces Store (Wojooh) is one of the leading beauty brands in the Arab world, and it has several stores in the Middle East selling cosmetics, makeup and perfumes. Faces UAE, Faces KSA & Faces Egypt offer many original products for many of the leading brands and for the most famous international brands of cosmetics, skincare, hair, body, and perfumes at competitive prices. Previously known as Wojooh, this store provides amazing shopping services to its customers, starting from safe and easy shopping, continuing on to the rewards program, and ending with modern and convenient payment options, the most interesting of which is Cash on Delivery, free shipping service on all products, a satisfactory return policy and various support channels to communicate with the Faces shop. Get the latest Faces discount codes, Faces coupon codes & Faces codes from Almowafir.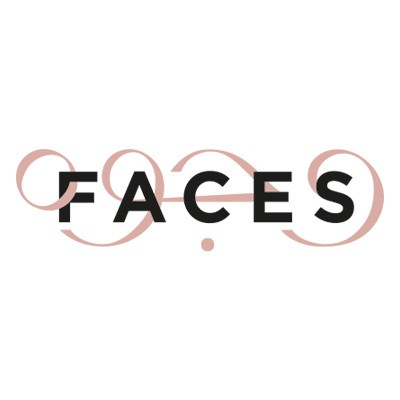 1. Cosmetics, makeup and perfumes are all original and at competitive prices. The original products – especially when it comes to cosmetics and perfumes from the leading brands – are what you are looking for when shopping online and original cosmetics and original perfumes are what you will find at the Faces shop.
2. Save money – this is what every online shopper desires, and Wojooh understands this well. Faces UAE & Faces KSA provide competitive and reasonable prices. Additionally, Almowafir has Faces discount codes, deals, and sales in addition to Faces codes that improve the shopping experience and allow the shopper to save a lot of money. Almowafir gives you the latest coupons & deals for Faces shop.
3. Premium Shopping Services – The Faces shop provides good shopping services for its customers, such as the Faces Rewards Club (previously known as Wojooh Rewards) free and fast shipping service, modern payment options such as payment on receipt, a good return policy in line with the world of cosmetics, and a customer support center.
Faces UAE & KSA offer its customers & shoppers countless products in the world of beauty care, but the most important products in the Faces shop are in these best-selling categories:
Fragrances – which are the most prominent category in Faces KSA & UAE and the most attractive place for shoppers, in which many perfumes are offered from the most famous international brands for men and women. Among the best-selling fragrances at Wojooh for men and women are Giorgio Armani, Dolce, Dior, and Aqua Di Parma for men.
Make-up – a category with distinction and breadth at the Faces shop in which many cosmetics, makeup for the face, eyes and lips are presented, all of which are leading and famous international brands, the most popular of which include Benefit, Estee Lauder, Lancome, Make Up For Ever, MAC & NYX.
Skin Care – a category that specializes in skin care products, in which original products from the worlds leading cosmetics manufacturers and famous brands are offered, including: Dior, Clinique, This Works and Clarins. The most popular skin care products at Faces / Wojooh are specifically moisturizing face creams.
Men – a special category for men at the Faces shop, in which hair, skin and shaving products are offered, in addition to perfumes, which constitute the main element in this category, and all of which are among the most famous international brands.
The Faces Shop offers original products for many famous brands in the world of cosmetics and makeup – you can use your Faces discount codes on the most important and most famous brands at the Faces shop including:
Benefit – one of the most famous makeup and beauty products manufacturers in the world. Many Benefit products are found at the Faces shop, and their products are eye-catching and bestselling, especially skincare and face makeup.
Giorgio Armani – a famous Italian company in the world of fashion and fashion, Armani manufactures many perfumes that have immense popularity globally. They are listed by Giorgio Armani perfumes at the Faces shop and are considered one of the best-selling perfumes in the category of perfumes, for example, Si perfume series, In Love With You, and others.
Dolce & Gabbana – one of the most famous Italian fashion houses ever. Several Dolce perfumes are offered on Faces UAE & KSA, and they are considered some of the most sought-after perfumes, for example, The Only One.
Sisley Paris– One of the most famous brands of skin and hair care products, characterized by the quality of its products. Sisli products are offered on the Faces Shop including many creams and serums of great quality and great popularity.
Clarins – a well-known French brand that specializes in skin and hair care in particular, as well as perfumes and cosmetics. A good selection of Clarins products & skin creams are offered at Faces KSA & UAE.
Clinique– one of the leading and most popular brands when talking about skincare products with the best quality standards. Many Clinique products are offered at Faces (aka Wojooh,) such as face moisturizers, skin purifiers, and more.
Faces UAE, Faces KSA provide free and fast shipping service on all products to the Emirates and Saudi Arabia, provided that the total value of the order is not less than 249 AED or 249 SAR. In the event that the total value does not meet the threshold for activating the free shipping service, a shipping fee of 25 AED will be imposed in the UAE, and 33 SAR in Saudi Arabia. If payment on delivery is chosen, a payment fee will be charged upon receipt, amounting to 15 AED, 25 SAR in Saudi Arabia. Delivery to UAE takes 5 days, for Saudi Arabia 7 days.

For shipping & delivery to Faces Egypt, check the Faces shop website.
Credit Cards – Visa, MasterCard. In addition to credit and debit cards issued in the UAE and Saudi Arabia.
Pay cash on delivery – COD
Faces Reward Club – redeem points for valuable products
The Faces shop (Woojoh) provides its customers with a free return service and a refund of the price of the product or its value, within 7 days of delivery of the returnable products, in the following cases:
If you receive a wrong product
The product does not meet the specifications you requested
The product is tainted by a defect, damage or defect
You must return the product in its original condition, in its original packaging, with the original invoice and a copy of your ID attached to it. After checking the product, the amount is returned to you, or you can exchange the product for another product with the same or less value. You can submit a return request through your account on Faces UAE, KSA by filling out the return form, or visiting the actual Faces shop nearest to your home address.
Almowafir has coupons and discounts on other great shops like Faces UAE / KSA / EGY:
How can I save money when I  get Faces coupons & discount codes from Almowafir?
Wojooh offers its customers many discount coupons and discount codes on many cosmetics and perfumes. The provider site is unique in providing the best faces coupons, discount codes and faces on your favorite products from the most famous international brands, to help you save money on every purchase you make on Wojooh. Check the terms, conditions, and validity of coupons and discount codes.
Why should I differentiate between payment on delivery and shipping charges for my Faces order?
Faces shop provides free shipping service, but when you use pay on delivery (COD), you will be charged an additional fee from the shipping company. You can avoid these fees by choosing the option to pay by credit card or direct debit.


Can I cancel my order at the Faces shop online?
Make sure to do so before your order enters the execution and shipment stage. In case you are not able, you can simply submit a return request upon receipt of the product.


How can I track my order from Faces KSA, UAE & EGT on its way to me?
Track your order on its way to you with the tracking number which is sent to your email when the shop has finished preparing and shipping your order.


Can I arrange for another delivery date for my Faces order?
In the event that you are not at home or if no one is to receive your order you can arrange for another delivery date by contacting the support center.


What is Faces Rewards Club?
The Faces shop rewards club (previously known as the Wojooh Rewards Program) is a loyalty program through which you earn points on all your purchases from Faces shop both virtually and in the store. Each dirham or Saudi riyal you spend equals one point. The program offers three levels of participation, so when you collect 1000, you may get a maximum of 50 AED / SAR for the thousand points. When you first subscribe, you get 250 points. If you are buying a lot of products from the Faces shop, this program will save you some money.