Use the Jumia promo code from Almowafir and get up to 70% + 20 EGP OFF on your next order. This offer is applicable to all residents and citizens of Egypt, so if that's you, make sure you don't miss out on this incredible discount. Saving money has never been … Read more about Jumia coupons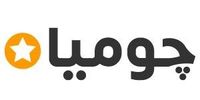 2 days left

Last used 10 hours ago
Show details
Hide details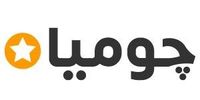 Last used 10 hours ago
Show details
Hide details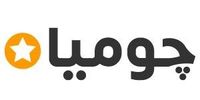 Last used 10 hours ago
Show details
Hide details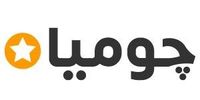 Last used 10 hours ago
Show details
Hide details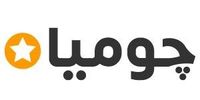 Last used 10 hours ago
Show details
Hide details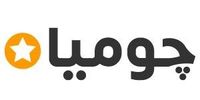 Last used 10 hours ago
Show details
Hide details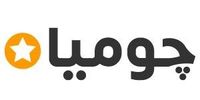 Last used 10 hours ago
Show details
Hide details
Jumia Promo Codes & Deals
Jumia Coupon Stats
Used today: 9
Total offers: 7
Coupon codes: 0
Best discount: Up To 80% OFF
Jumia Promo Code – Get The Promo Code And Save Up To 70% + 20 EGP OFF On Your Next Order
Use the Jumia promo code from Almowafir and get up to 70% + 20 EGP OFF on your next order. This offer is applicable to all residents and citizens of Egypt, so if that's you, make sure you don't miss out on this incredible discount. Saving money has never been so easy!
Jumia Discount Tips
If you are looking to save money while shopping for your favorite groceries and home goods at Jumia, we've got you covered. We'll share some of our best tips on using discount codes and promotions to help you save up.
Firstly, you should always make sure to search the Internet for the best coupon codes to use on Jumia. There are always a bunch of codes that you can use and tons of different offers to help you get the best deals.
However, not all promo codes that you come across in your search will be good. Aside from finding coupons specifically for Jumia, you need to make sure that the coupons are currently valid. This means that they aren't expired. Coupons aren't forever, and once they have expired, they no longer work.
Another tip is to always be sure that the coupon you selected is actually applicable to your country. As we've said, there's an abundance of coupons online, but not all of them are available in your country. That's why it's best to use a site that you know gathers coupons specifically for your country.
A website that helps you out with all of these criteria is Almowafir. All of the coupons there are regularly updated and applicable to Egypt, so you know you're in the right place.
Jumia – About The Store
Jumia is the largest online shopping website in Egypt, Morocco, and Nigeria, that offers a wide variety of different products, ranging from groceries and clothes, all the way to home and office supplies and electronics.
You can find everything you need in one place and get it with just a few clicks. You don't have to go to a bunch of different stores, drive around in the traffic, stand in lines, and risk wasting so much time and not getting what you came for. Just go to the Jumia website and do all the necessary shopping from the comfort of your own home.
Jumia has acquired some of the top sellers and brands on its website which means that you have a high-quality array of products to choose from, regardless of what category you're shopping in.
Another awesome thing about Jumia is the fact that, because it has so many different categories of products available, you can, for example, do your grocery shopping and baby product shopping, as well as buy yourself some fancy new clothes all at the same, and get everything delivered at the same time.
You'll be having only one delivery, which is not only convenient for you, but also for the company, the delivery men, as well as the environment.
There's a reason why Jumia is the top international online shopping website. The quality and the number of products it offers is only a fragment of the appeal. You can also use Jumia to make money by selling products on their online store, becoming a logistics service partner, or a sales consultant.
Jumia isn't just your average online shopping store. It's a place filled with opportunities, available internationally, and at great terms and conditions. Whether you want to spend your money or earn it, Jumia has you covered!
How Do I Use The Jumia Promo Deal
Now that you know about this incredible offer, you must be wondering how you can use it. Well, we've got good news for you – it's really easy.
Almowafir has made this task hassle-free, quick, and practical so that you don't have to waste a bunch of time figuring it out. Here are the simple instructions to ensure that you get your discount as quickly as possible:
Go to the Jumia page on the Almowafir website and check out the promo codes and deals that are currently available to you.
Once you've selected the one you want to use, just click the "GET DEAL" button and you'll be transported to Jumia's website.
When you're done shopping and you've put all your desired items in your cart, go to Checkout.
Fill in the necessary fields with the required information and you're good to go. The deal was automatically applied when you clicked "Get deal", you don't have to take any additional steps.
See, it's as easy as it gets. You don't even have to copy a discount code or worry about making a mistake when pasting it. Almowafir does it all for you, so you can focus on choosing your favorite products, all the while knowing that you'll be saving money.
Shipping Methods
Jumia has an amazing shipping policy that will make your experience shopping at their store even better.
If your order is above 200 EGP, you qualify for Jumia Express, which is their express delivery program. The length of the delivery waiting period differs depending on where you're located.
If you order from the North Coast and some cities in Cairo, Giza, and Alexandria, and you place your order before 6 pm, you can expect your delivery to be attempted within 1 business day. If, on the other hand, you are from any other city and you place your order before 6 pm, you can expect the delivery to be made somewhere between 1 to 4 business days.
If you're wondering if Jumia Express is available in every city, the answer is, unfortunately – no. You can find the list of cities and areas that are not included in this program to make sure that you are covered.
We have to note that Jumia Express is not available for all products. If you really need your delivery to be made super quickly, you can use the Jumia Express filter while shopping, which will ensure that you only choose from products that can be delivered via Jumia Express.
Payment Methods
There are a few ways that you can pay for items on Jumia. First of all, you have JumiaPay at your disposal. What is that you may be wondering? Well, it's a payment platform that ensures a safe payment process. Within it, you can use a number of different cards, including VISA and MasterCard.
The second option is to pay on delivery. It's a tried and true practice that is convenient and works well. If you aren't a fan of using your credit or debit card online, you can always select the "pay on delivery" option and just give the money to the delivery man once your order has reached you. You can pay either with cash or using your VISA or MasterCard credit or debit card.
Lastly, you can use a voucher to pay for your order. Just make sure that the products you have selected are eligible for this type of payment. If the value of your order surpasses the value of your voucher, you can cover the rest with any other available payment method. Furthermore, be mindful of your voucher's expiration date. Vouchers, much like discount codes and promotions, aren't forever, and once the date has passed, you can no longer use them.
Return Policy
The Jumia return policy is as follows: you have 14 days after you've purchased a product to return it, under the condition that it hasn't been opened and that you have an invoice/receipt. For items that have a defect, the return window is 30 days. After the return period has ended, Jumia doesn't allow returns, regardless of the reasons or conditions.
There are certain items that Jumia won't exchange for you:
Certain product categories for health and hygiene reasons – items from these categories can only be returned if they have a defect or have been damaged before or during delivery. If you just change your mind, returning the item isn't possible.
Customized items – once again, these items can only be returned if they are damaged, defective, or if they are materially different from what you ordered.
Items that you damaged after the delivery – items that have been damaged by being used or worn are not subject to returns unless the reason for return is that the item stopped working or became damaged or defective after reasonable use, during the returns period.
Items must be returned in their original packaging and with all of the tags and labels still attached to them.
Jumia doesn't have the option to exchange items at all, so if you have already purchased an item but you actually want a different one, you have to return that one and then place a new order for the other item.
Jumia Frequently Asked Questions – FAQs
Question 1: How do I find Jumia discount codes?
Answer: You can scour the Internet to find these promo codes, but there's a risk that they won't work for you for some reason. That's why the best way to find them is to simply visit the Almowafir website and go to their Jumia page and you'll find all the currently valid coupon codes there.
Question 2: Can Jumia coupon codes expire?
Answer: Yes, all coupon codes have an expiration date, and the Jumia ones are no different. That's why it's important to pay attention to that date when looking for coupons. Sometimes, the expiration date will be hidden or not displayed at all. The best way to ensure that your code is still valid is to get it from a reputable website, such as Almowafir.
Question 3: What products does Jumia sell?
Answer: Jumia sells a wide variety of different products. You can find electronic products such as phones, tablets, and computers there, but also groceries, clothes, baby products, home goods, sporting equipment, and so much more. Jumia has all that you need in one place.
Question 4: Can I use multiple coupon codes at once?
Answer: No, you cannot. You can only use one discount code at a time, and they cannot be combined. It can be difficult to only choose one, especially when there are multiple good ones available, but the good news is that you can use another one for your next purchase.
Question 5: Can I use the same coupon code multiple times?
Jumia offers you "Jumia Global" through which you can shop many products from different locations such as Cairo, Alexandria, Luxor, Giza, Hurghada & Mansoura, while Jumia Egypt ships these products to Egypt, without additional cost. Get the latest Jumia voucher codes to save money.
Should I compare Jumia product prices if there is more than one vendor?
A product may be available for sale on the Jumia platform by more than one vendor. Compare products and vendors to choose the best price, warranties and specifications for you.
How can I track my Jumia order on its way?
The Jumia website regularly sends to Cairo, Alexandria, Luxor, Giza, Hurghada & Mansoura customers email updates on the status of your order. You can track your order through the Jumia Egypt using your order number.
Why should I be sure to cancel my Jumia EG order before moving to the shipping stage?
You can cancel your order on the Jumia online store by contacting Jumia's customer service, provided you do so before the order goes to the shipping stage. If you have not been able to cancel it before, you can return the product in accordance with the return policy on the Jumia website.
Shipping Methods
Standard shipping (1 to 4 business days)