About Lego
Lego is one of the most well-known toy production companies based in Billund, Denmark. Since its founding in 1932, the company has become a staple in every family household. The company produces high-quality toys, mainly consisting of plastic blocks that… Read more about Lego coupons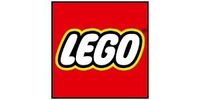 Verified Coupon

Last used 10 hours ago
Show details
Hide details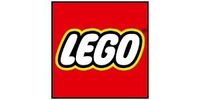 Verified Coupon

Last used 10 hours ago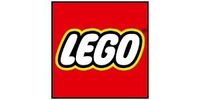 Verified Coupon

Last used 10 hours ago
Still Looking?
Here are some offers you might like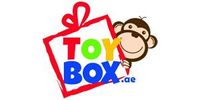 Last used 10 hours ago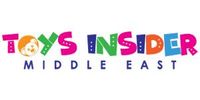 Last used 10 hours ago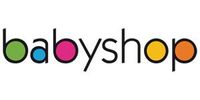 Last used 10 hours ago
Lego Coupon Stats
Used today: 1
Total offers: 3
Coupon codes: 3
Best discount: Up To 15% OFF

About Lego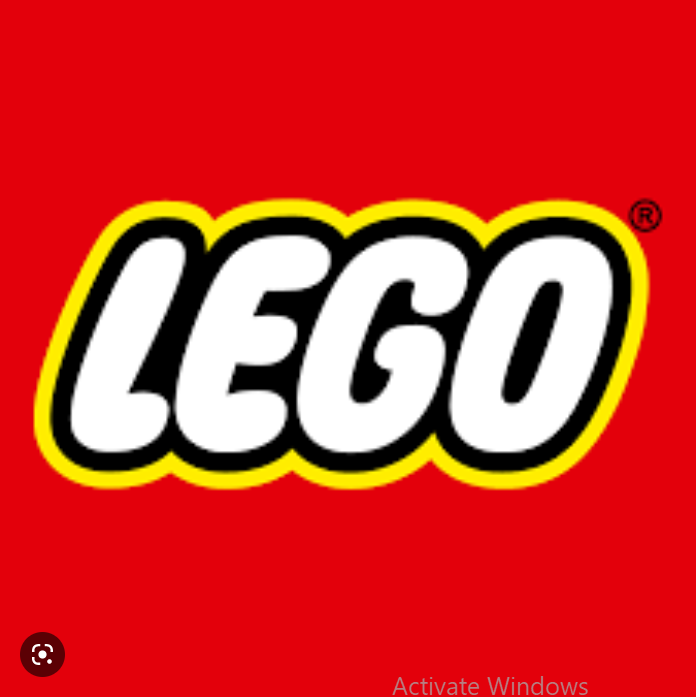 Lego is one of the most well-known toy production companies based in Billund, Denmark. Since its founding in 1932, the company has become a staple in every family household. The company produces high-quality toys, mainly consisting of plastic blocks that interlock.
In the years following the founding of the company by Ole Kirk Christiansen, the company has also built many amusement parks called Legoland.
Thanks to the company keeping a close eye on the pulse and keeping up with the latest trends, but also its traditional roots, it has become the most successful toy production company in the world by revenue.
In 2015 Lego's sales revenue amounted to 2.1 billion USD, surpassing Mattel, which had 1.9 billion USD in sales.
Lego has collaborated with some of the biggest and most popular companies in the world: Adidas, Disney, Marvel, IKEA, Levi's, and many more. They are famous for their themed sets and topical releases.
Whether you're looking for a present for your child, or you just want to get yourself a fun toy block set to relax with, LEGO definitely has what you need.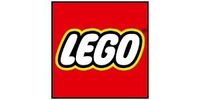 Current LEGO Themes
As we've said, LEGO is known for having famous collaborations with the hottest brands in the world. They team up with production companies and create themed sets for popular films, TV shows, and video games.
Here are some of the collabs that you can currently get from LEGO:
Stranger Things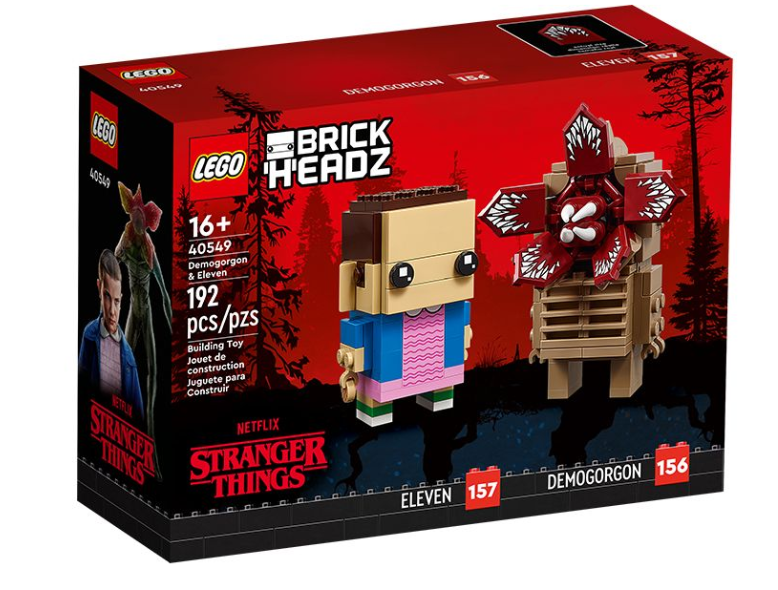 For fans of the wildly popular show Stranger Things, LEGO has created a great collection. You can get keychains or little figurines of the most beloved characters from the show. The online store has all of this available right now. To save money, you can use some of the discount codes available on Almowafir right now!
Harry Potter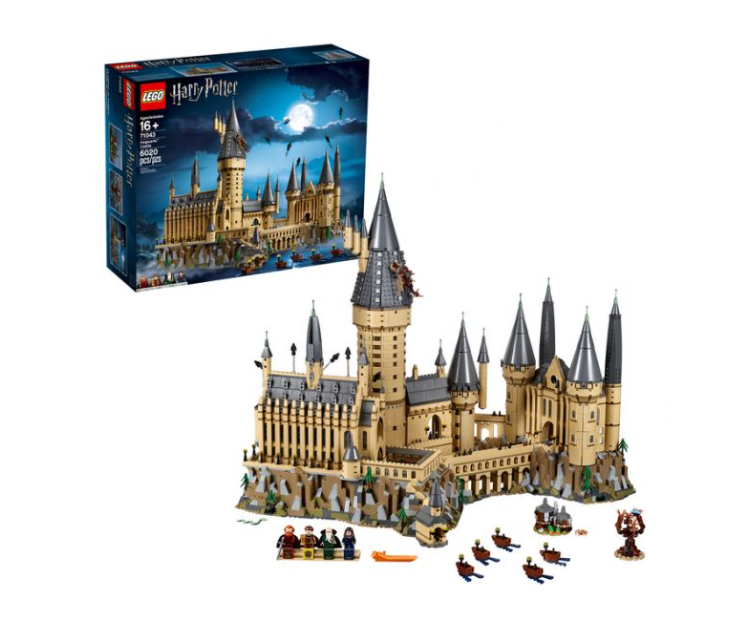 The LEGOxHarry Potter collaboration is one of the company's most famous and successful collaborations ever. On the LEGO website, you can find a bunch of products – collectors' edition Harry Potter sets, figurines, keychains, Hogwarts Moments sets, and so much more. Don't forget to use the LEGO coupon codes found on Almowafir and save a lot of money.
Star Wars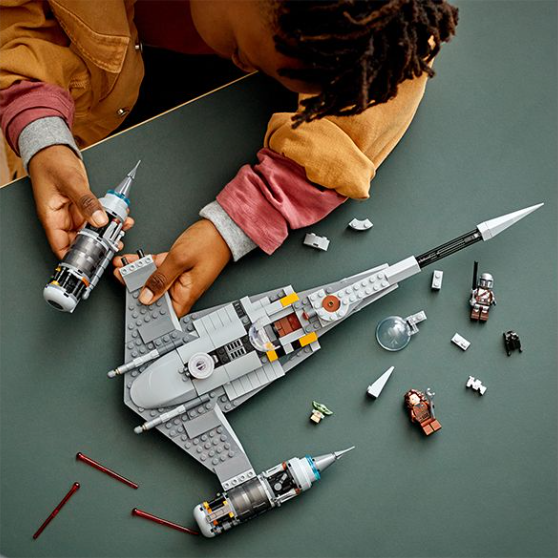 Some of the most popular lego sets belong to this theme. Star Wars is one of the biggest phenomena of our time, so this comes as no surprise. Get big or small sets, keychains, figurines, and more at lower prices with LEGO a lego promo code.
Super Mario
LEGO also works on the videogame front, and the Super Mario theme is proof of that. You can now put together your favorite videogame set and play the game in person. Use the LEGO coupons from Almowafir and save money.
Delivery
While you're still at checkout, you will be able to see any delivery changes shown in your local currency. LEGO offers free shipping for all orders over SAR 250, while standard shipping costs SAR 25. You can expect your order to arrive within 3-5 business days. If you live in Riyadh, Jeddah, or Dhahran, your order will be delivered within 2-3 business days. Delivery times are between 9 am and 9 pm, Saturday to Thursday.
Payment
If you like to shop online, you'll be happy to know that you can use VISA and Mastercard debit/credit cards. The payment process is totally safe since your payment details are directly provided to the LEGO payment provider and are not stored by the Site. The payment is made in the SAR currency.
Returns
If you want to return the item that you bought, you should know that the return date is 14 days from the date of delivery. However, if the item is bought on a sale, the return date can be shorter, depending on when the sale ends. The product must be returned with its original receipt (no bank statements). The product must be unopened, unused, and returned in its original packaging. If the product came in a special multi-buy offer, all products must be returned at the same time. The refund will be made by the original payment method. The product can also be returned in-store at any certified LEGO store in KSA.
LEGO VIP Membership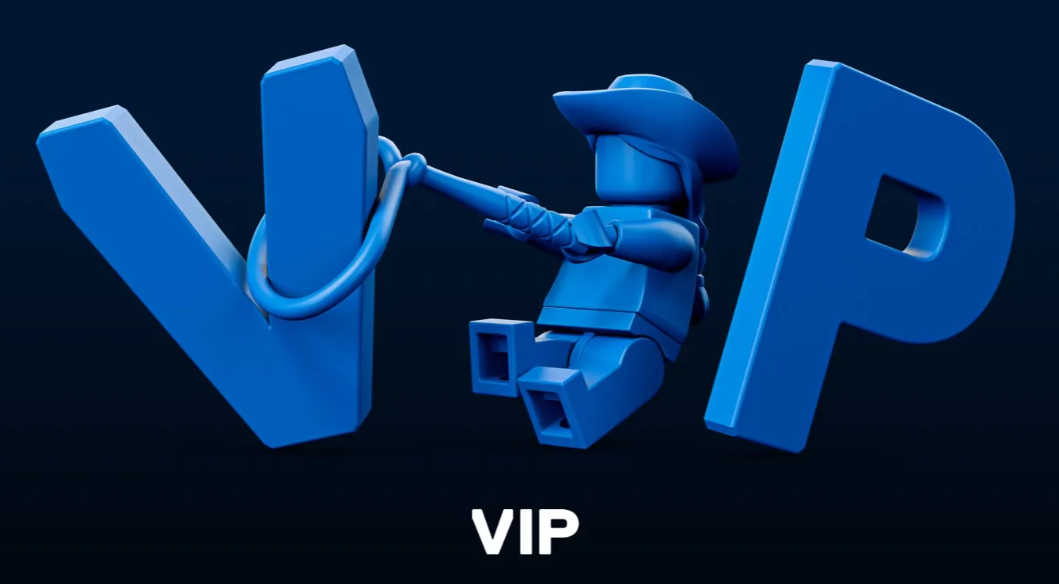 If you or your kids are diehard fans of LEGO, you might want to consider signing up for a VIP membership. What do you get with that, you may be wondering?
Well, the LEGO group, like many companies, offers a loyalty program to customers that often shop with them. This way, you, as a customer, get rewarded for your loyalty with exclusive rewards.
This VIP membership, in particular, offers a variety of benefits:
It's Free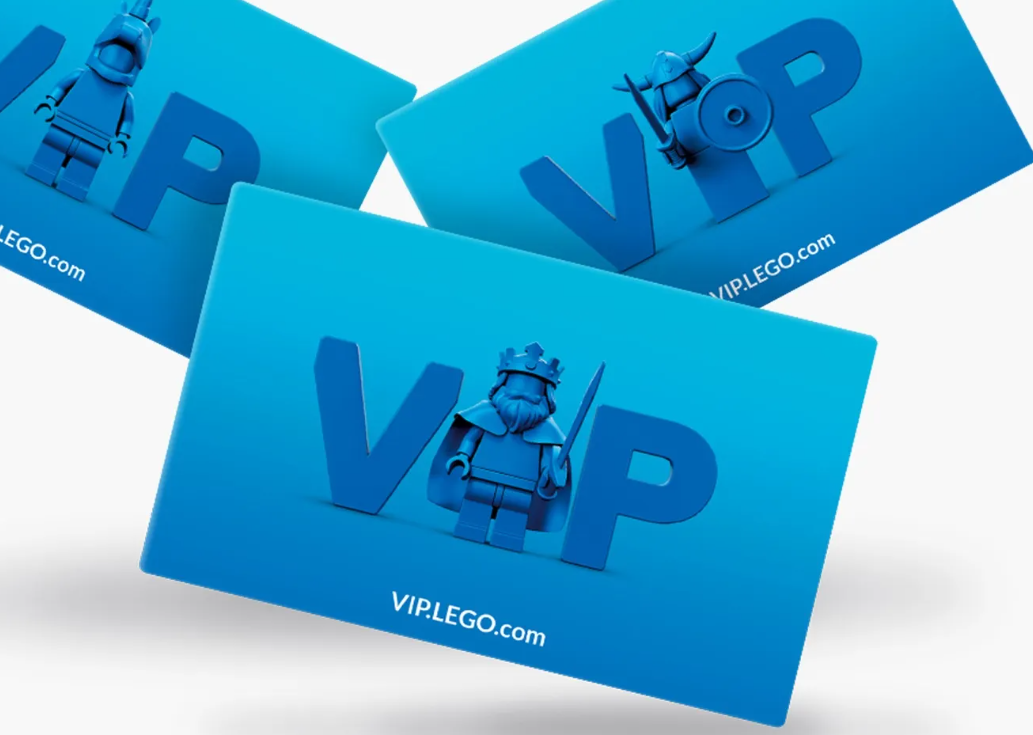 You don't need to pay anything to become a member of the VIP program or get any benefits. All you have to do is sign up for the membership: you can do it either online or in-store – whichever one is more convenient for you.
You can also download a digital VIP card on your phone, so you never have to worry about forgetting it.
Early Access
One of the best benefits you get as a VIP member is early access to some of the most desirable products from LEGO stores. This means that you'll be able to get your hands on items before the general public, which is amazing for in-demand products.
You can also get invited to special events, as well as some exclusive, VIP-only offers, such as Double Points and the annual VIP weekends celebration.
Access To Online Rewards
Join VIP and get access to the Online Rewards center, which is a place where you can spend your points on discounts and also get exclusive rewards that are reserved only for VIP members.
Flexible Reward Structure
It's so easy to redeem your points anytime and anywhere but also save and collect them for a big purchase. You're guaranteed to get at least 5% back in VIP points for discounts, and the points can give you even more benefits if you use them on different rewards.
It's Not All About Spending Money
You don't always have to spend your money in order to get these VIP points. Sometimes, it's as easy as following LEGO on social media and telling them some more about yourself.
Amazing Rewards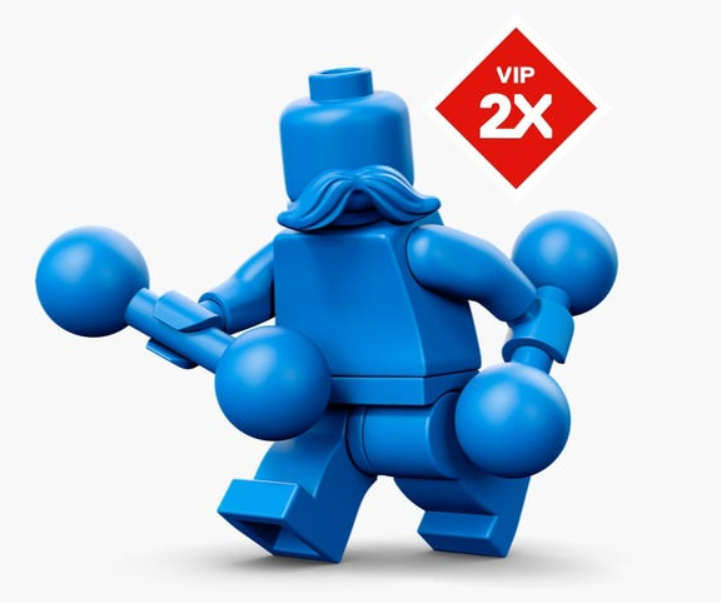 Rewards range from free gifts, online coloring activities, exclusive sets, and items all the way to LEGOLAND tickets. You can also get a VIP discount code from time to time that only members can use.
Get 10% Off On Everything With Almowafir's KSA LEGO Discount Code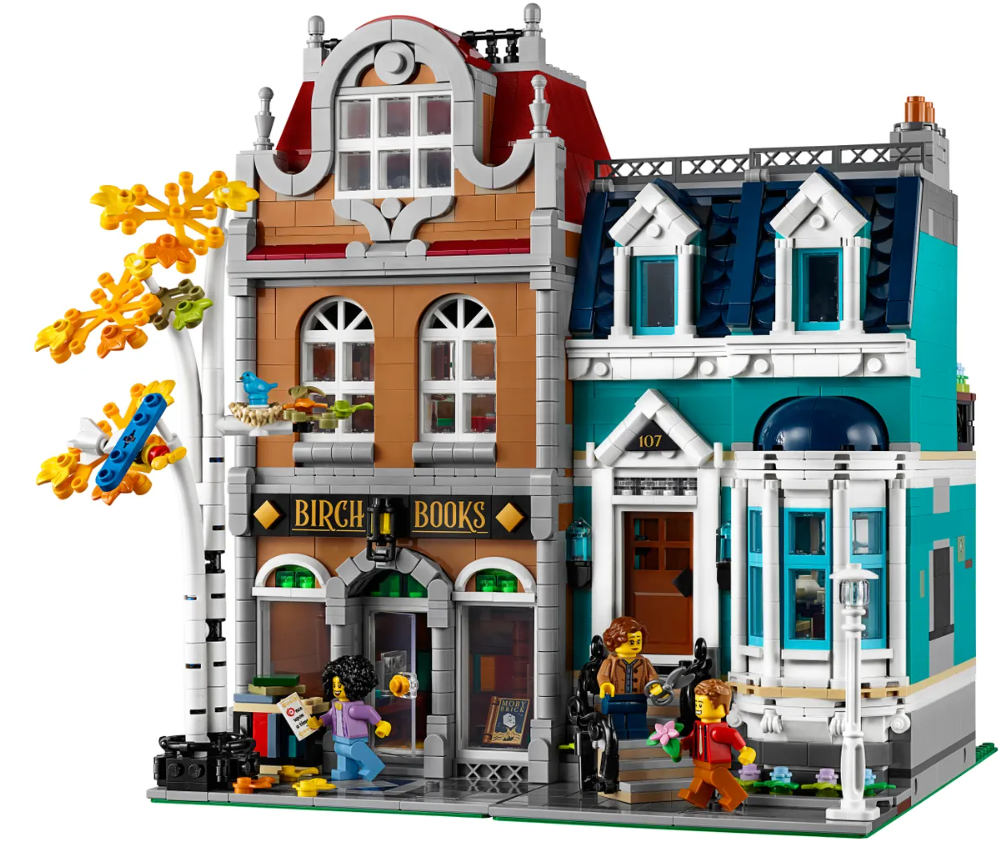 The exclusive LEGO promo code (MM120) offers you an amazing 10% off on everything. That means that you can choose any item from any theme on the LEGO website, and the LEGO promo code will apply. This code can be used by all shoppers from KSA.
Browse the LEGO website and find the perfect gift for any occasion. LEGO offers a wide variety of high-quality products that will cater to so many, so you're guaranteed to get something you like. Redeem the special discount code and reduce the total price.
Don't forget to use this amazing discount code (MM120) for your next purchase – it's 100% effective on all purchases. Save 10% off when you purchase exclusive LEGO sets, advent calendars, Harry Potter and Star Wars theme sets, and all other LEGO products.
All you have to do is copy the discount code (MM120) from Almowafir's LEGO page and then paste it into the payment summary when you're at the checkout. Once you do this, you'll see the prices drop.
KSA LEGO Promo Code Gives You 10% Off On Everything Sitewide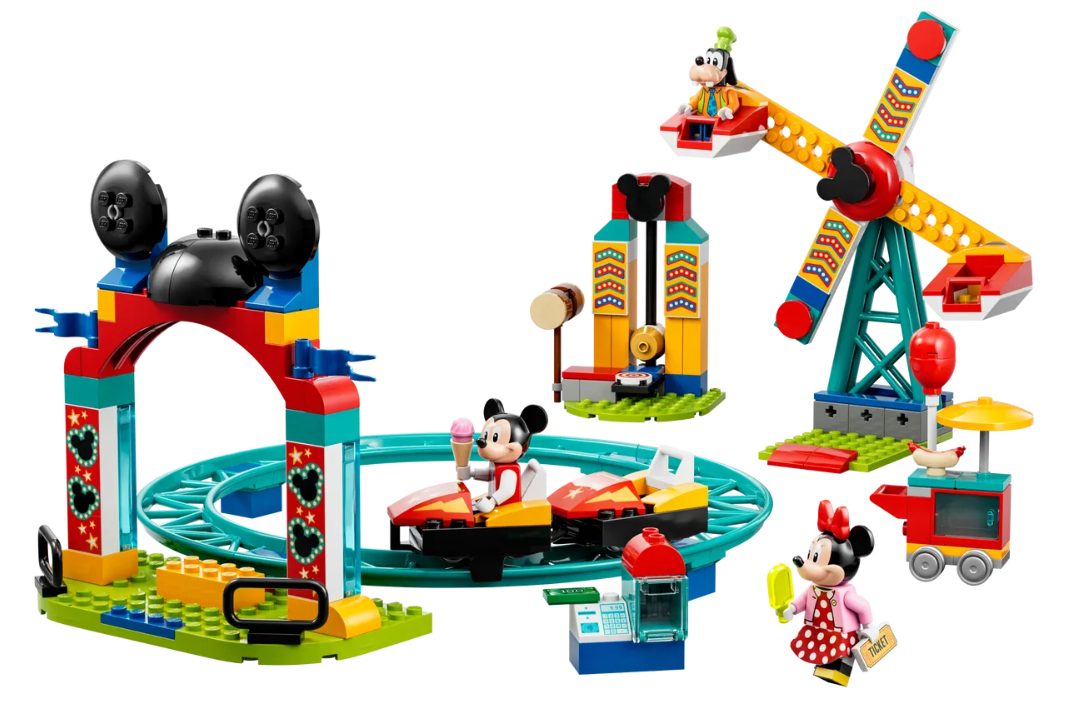 Redeem one of the best LEGO promo codes (MM120) and save 10% on items sitewide on your next purchase. Don't miss the opportunity for bug savings on your next purchase. The promo code is applicable to all citizens of the Kingdom of Saudi Arabia.
If you have been eyeing a certain item from the LEGO website for a while but weren't quite sure because of the price, now's your chance. Lower the numbers on your receipt drop as you use this special LEGO discount code.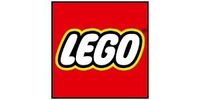 There's nothing better than buying your favorite items at better prices, so what are you waiting for? Just copy the discount code from Almowafir's website, paste it when you're at the checkout, and your bill will lower significantly.
You'll easily save up on your next purchase with the LEGO promo code (MM120) offered on Almowafir. Just pick out what you like, and it'll be yours at a discounted price.
Save 5% On Your Next Purchase With This KSA LEGO Coupon Code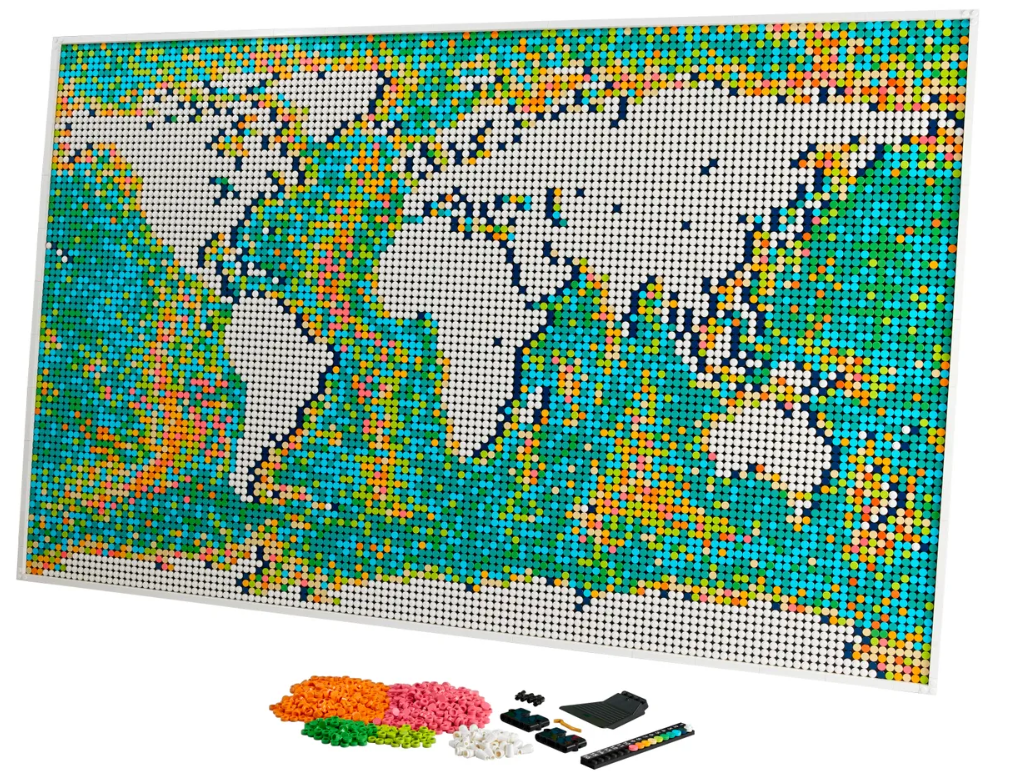 Don't wait even a minute longer – get your LEGO coupon code (MM120) from Almowafir and get 5% off on everything at the LEGO online store. If you are from KSA, this coupon is applicable to your, so don't forget to use it!
Visit the LEGO website and enjoy a variety of items that are perfect for gifts during the holiday season but also all year round. You'll see many themes, like the Icons collections, Harry Potter, Star Wars, and many more.
You'll save 5% on your next shopping spree with the LEGO discount codes, so don't wait any longer – redeem your free LEGO coupon and save money while you shop.
Get LEGO Products At Cheaper Prices With These KSA Promo Codes via Almowafir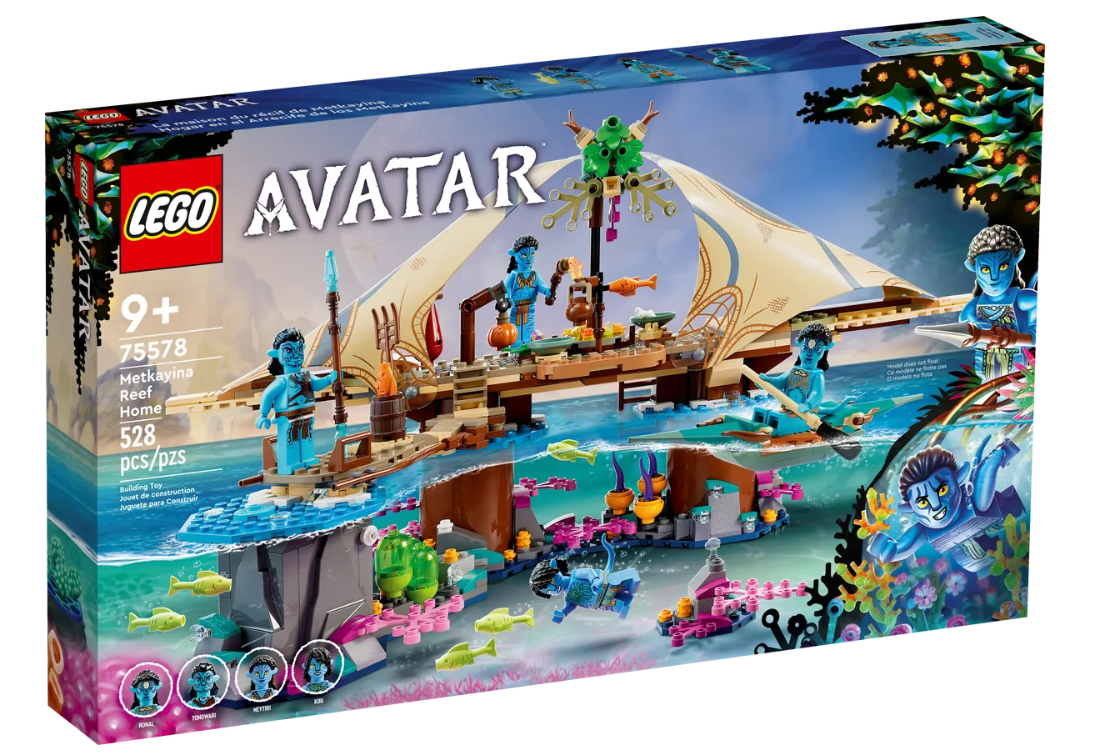 You can get your favorite items from the LEGO website and spare your wallet unnecessary expenses. You'll get up to 10% off on everything – that means that this promo code doesn't just apply to certain eligible items but to everything they have to offer!
You can also save additional money on shipping when you get standard shipping for free for orders over SAR 250.
Save 10% using the latest LEGO discount codes, and you'll even get a free gift with your purchase! Don't miss out on this amazing deal!
Visit the LEGO stores online, and you'll find many amazing items that will fit the interests of many. From keychains and simple figurines to elaborate architectural sets – LEGO has it all. You can find something both for kids and adults who love to play.
Exclusive LEGO Promo Code KSA – Save Money While You Shop
Redeem your LEGO coupon code (MM120), and you won't have to pay the full price the next time you're shopping on their website. With Almowafir's special discounts, you can get 10% off when you shop on LEGO.
The process is simple – if you are from KSA, all you have to do is copy the coupon code and then paste it once you're at the checkout. No hassle, no stress.
There's nothing better than saving some money when you're shopping. LEGO offers a wonderful variety of interlocking blocks that are fun for both adults and kids. They have toys for children of all ages, as well as many themes to choose from. All of them come with building instructions for an easy assembly process.
Save 10% on your purchase with this amazing online deal, and you will never shop without it again.
Don't Miss Out On Exclusive KSA LEGO Promo Codes And Save A Lot Of Money
Redeem your LEGO discount code (MM120) that you can find on Almowafir, and save up to 10% on all LEGO sets and items from their website. The code is applicable to all of those that live in KSA.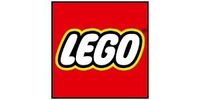 Visit the LEGO website and find the right block sets for your child. There's no shortage of amazing sets with a variety of themes, so there's no doubt that there's something for anyone.
Don't forget to copy this code from the Almowafir website and paste it once you're at checkout on the LEGO website. The process is pretty simple and definitely worth it – you'll be saving 10% on your purchase!
How Do I Use The LEGO Promo Codes?
The process is quite simple:
Visit the Almowafir website
Search for the LEGO page
Choose the coupon code that you want and click on it. The code will be copied automatically.
Browse the LEGO website for the best block toys at one of the most popular shops in the world.
Once you have chosen an item, go to checkout and then paste the coupon code in the designated space.
Click "Activate" and watch the prices drop.And that's it, you've saved yourself big money!
LEGO Coupon Codes – Frequently Asked Questions (FAQ)
Question 1: What is the best KSA LEGO promo code?
Answer: You can find the best Lego promo code on Almowafir and get up to 10% off on your purchase. Redeem the LEGO promo codes (ALM1) from Almowafir and save lots of money the next time you shop.
Question 2: What payment options are available on the LEGO website?
Answer: LEGO accepts Visa and MasterCard credit and debit cards for all online LEGO orders. The currency used is SAR.
Question 3:
Can I return LEGO items?
Answer: Yes, you can return the items you purchased from LEGO, granted that you follow a few rules – do it within 14 days of delivery, don't open it, keep it in original packaging, save the original receipt, etc. You can return them in-store or arrange for a courier to pick them up.
Question 4: Are there special offers on the LEGO website?
Answer: Yes, they offer a variety of special offers: VIP membership, LEGO student discount, free gifts, and many more.