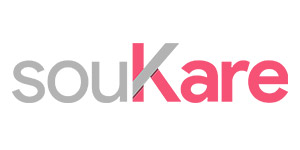 Exclusive Soukare Coupons & Deals.
Still Looking?
Here are some offers you might like
SouKare is a Dubai based Healthcare Tech startup. Its primary goal is to leverage technology, to provide fast, convenient and hassle-free experience to its customers. They currently carry a wide range of corrective and colored contact lenses, that they target to deliver anywhere in Dubai, within 90 minutes.