Vogacloset Best Deals
Still Looking?
Here are some offers you might like
VogaCloset is a British fashion shopping website for all family members, offering high-quality services to Middle East countries, including shipping and delivery. VogaCloset provides its customers with many original fashions from brands like BooHoo UAE & PrettyLittle Thing, offering wide and varied clothing collections for the whole family. VogaCloset has a wide collection of clothes for all kinds of women's figures – including Tall, Maternity, Petite and Plus size, in addition to women's shoes, accessories, cosmetics and make-up. VogaCloset UAE & KSA also have men's fashions that combine clothes, shoes, and accessories to create the hottest looks. In addition, VogaCloset has children's clothes for newborns, girls & boys plus shoes. And Almowafir has VogaCloset codes to give you discounts on all the amazing items listed above!
VogaCloset provides its customers with good shopping service, including only original products, free shipping, delivery and return of products, and modern payment options, one of the most popular being Cash on Delivery.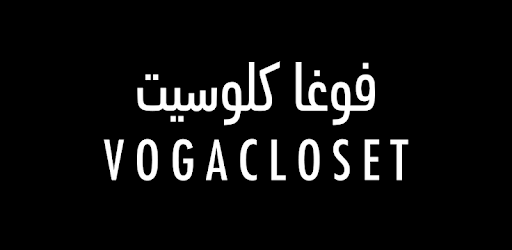 VogaCloset is a British shopping stop for online shoppers and shoppers from the Middle East, and their destination for modern and fashionable shopping from the best fashion brands. Here are most important reasons why we recommend VogaCloset UAE or International as your next online destination for your clothes and shoes:
Wide collection of clothes for all kinds of women's figures – including Tall, Maternity, Petite and Plus size
Middle Eastern access to popular brands BooHoo UAE & PrettyLittleThing
Original and high-quality products, at low prices, from the most famous European and international brands.
Fast shipping and delivery service to many countries of the Middle East.
Satisfactory return policy that allows you to easily return products.
VogaCloset website allows Middle Eastern customers to pay on delivery.
VogaCloset determines the costs in advance for customs, import, clearance and handling in your country, so that they are included in the total amount that you pay when you pay on the site.
VogaCloset offers its fashion products to all family members, in a number of categories to facilitate the shopping process. Amongst the best categories on which to use your VogaCloset codes:
Women Fashions for All Occasions – A variety of fashion for events, evening and formal meetings in which women want to show off their full elegance and luxury. Many clothes, shoes, and accessories are offered in this category so that women can fully coordinate their looks. PrettyLittleThing offers the trendiest outfits in this category.
Women's Plus Size Fashions – At VogaCloset, full-figured women are respected and admired as they should be – and not asked to compromise on style and trendy fashions. This category offers high-fashion clothes in sizes L (16) to XXXXL (28), & the globally sought-after BooHoo UAE / International present a large portion of their collection here.
Maternity, Petite, & Tall Collections – VogaCloset also offers a large selection of high-fashion items to suit any body type of stage, in furtherance of their values to offer beautiful clothing items to all women regardless of someone's unique and special shapes & size.
Dresses – This category includes dresses that women love, in all designs and fashions, including short dresses, maxi dresses, for all women's tastes and for all occasions. PrettyLittleThing dresses are very popular with shoppers.
Women's Cosmetics – One of the most diverse categories on the VogaCloset website, which includes cosmetics, makeup and personal care from the most famous European and international brands such as Anastasia Beverly Hills, Max Factor, NYX, Bourjois, L'Oreal, Maybelline and many others.
Men – A special category for men's fashion, which includes all the clothes, shoes and accessories that a man needs to shine in his appearance. In this category, men can find casual wear, sportswear and formal clothing, including neckties, belts and more. Among the most popular brands in the men's category are CK, BooHoo, and Gant.
Children – a category of fashion, style, style and vitality for boys and girls as well as newborns. You can choose your children's clothes and shoes from many designs, for all purposes. Moschino and Roberto Cavalli are very popular in the children's category.
PrettyLittleThing – One of the most popular brands in the world of women's fashion, this brand originally started as a retail clothing store. Here you'll see a variety of designs that elevate women in all their different looks, along with wonderful cosmetics and make-up. The PrettyLittleThing clothing that is offered on the VogaCloset site is gaining popularity amongst shoppers, especially its dresses with its amazing designs and tops.

BooHoo – One of the most famous British brands in the world of young women's fashion. BooHoo is today one of the largest retail outlets in the world for retail fashion, with a huge customer base worldwide including BooHoo UAE and more. Many BooHoo UAE and International designs are on the VogaCloset site, as BooHoo clothing has achieved great popularity and amazing sales thanks to its quality, charm and competitive prices. This is in addition to the cosmetics that BooHoo started manufacturing in 2017 which also quickly gained wide popularity.

NYX Professional Makeup – a famous brand in the world of cosmetics and makeup, belongs to the French company L'Oreal Paris. NYX beauty offers color-true products for face, eyes and lips as well as various makeup tools – these are amazing products at amazing prices. NYX is considered one of the most influential brands in the world of cosmetology, and many women in MENA and worldwide love NYX cosmetics. Many NYX products are listed on the VogaCloset site and are gaining wide popularity amongst its shoppers.

LA REDOUTE COLLECTION – a French fashion brand, one of the largest clothing retailers in France. This brand has many clothes for the whole family on the VogaCloset site and is very popular.

Calvin Klein – Calvin Klein has a remarkable collection on the VogaCloset website, especially for men, particularly in the underwear category, where CK products are popular worldwide.
VogaCloset provides its customers in the Middle East with express shipping and delivery service, through one of the suppliers that it works with. A flat shipping fee of $ 11 is charged on each order.
VogaCloset website ships and delivers fast delivery to some countries in the Middle East, including: United Arab Emirates, Saudi Arabia, Bahrain, Kuwait, Lebanon, Morrocco, Jordan and Egypt. It is worth noting that the VogaCloset UAE is transforming the shipping and delivery base to include other countries. Always check the site for the latest VogaCloset updates on shipping and delivery.
Some countries may impose additional charges on shipments with regard to customs, import, VAT, and others. VogaCloset allows you to pay these costs in advance when you complete your purchase online.
You can use your VogaCloset codes with any of the following payment methods:
Credit Cards – Visa, MasterCard, American Express.
PayPal Account
Cash On Delivery – This service is available in countries where VogaCloset ships and delivers, and is limited only to orders whose total value does not exceed $500.
VogaCloset provides a free return service on any product, within 14 days of receiving it, for any reason.
After checking the product, VogaCloset returns the price of the product, excluding shipping costs, customs fees, taxes, clearance, and handling charges.
How I can get VogaCloset codes and discount coupons from Almowafir?
Almowafir provides you with VogaCloset codes good on the purchase of fashion, clothes, shoes, accessories, jewelry, and watches, from the best European brands for all the family, in addition to some of the most famous cosmetics and make-up brands in the world. Through Almowafir, you can exclusively obtain the best VogaCloset coupons and discount codes on many youthful and vibrant designs that range between elegant, casual, distinctive, formal or sporty. Shop your favorite brands – brands like PrettyLittleThing & BooHoo UAE – including dresses and women's blouses for daily looks and special occasions, sumptuous lingerie, and men's neckties & belts. Check Almowfir for updated terms & conditions on VogaCloset codes.

Can I pay my customs fees and taxes in advance via the VogaCloset website?
There are additional costs for shipping and handling related to your country, which are customs, import, clearance and handling fees. These costs must be covered by yourself. VogaCloset can add these costs to your bill so that you pay it in advance when you complete the purchase transaction on the site. Look for the option to pay customs, import duties and other taxes while completing the payment process on the site.

Does VogaCloset
have Arabic & English chat service?
You can communicate with VogaCloset through the chat service, which is available in Arabic and English seven days a week.
How can I track my order from VogaCloset on the way?
Track your order on the VogaCloset website through your personal account on the site.

Does VogaCloset have shipment insurance?
VogaCloset insures the shipment against theft or damage until the shipment is delivered to its owner, then the insurance will no longer cover it.

Should I have to wait for my VogaCloset order to receive it?
Be advised that VogaCloset requests the recipient to sign a confirmation of receipt.

Why should I see the size chart on VogaCloset ?
If you are unaware of your size or find it difficult to determine your size, you can use the size guide to help you, which you can find in product details under the label "size guide". Make sure to buy clothes that fit your sizes. Size guide is available in several models according to the brand that you are buying, while keeping the European model constantly present in the guide for all products. Remember that if you receive clothing of a size that does not suit you, you can return or exchange it within 14 days.