Check Out Booking Coupon UAE Offers & KSA Discounts on Hotel Reservations Across the Globe
Vacation time! Whether you are still undecided on your destination, or have a fixed idea of exactly where and when you want to travel, you are going to need a great hotel to make your vacation unforgettable . There's a lot riding on your decisions, taste, comfort level, proximity to city center, near the beach front and of course your budget. Before you even start making a reservation go and browse hotel reviews on booking.com hotels and see where the buzz is for your destination . Then fix your search through the booking.com hotels filters and find the guaranteed best price on hotel reservations for all budgets. Find deals for the season plus add a booking coupon discount to sweeten the deal. Take your pick of top booking deals and promo code offers on Almowafir.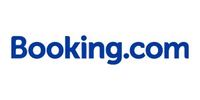 Last used 10 hours ago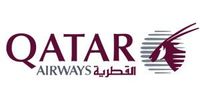 Last used 10 hours ago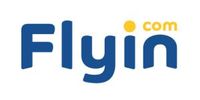 Verified Coupon

Last used 10 hours ago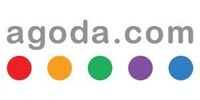 Verified Coupon

Last used 10 hours ago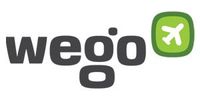 Verified Coupon

Last used 10 hours ago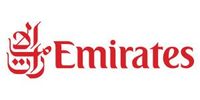 Last used 10 hours ago
There is a Deal Perfect for your Needs on Booking.com Hotels
There are currently 21,843,333 hotel room listings on booking.com hotels, so you'll always be able to find the perfect hotel – wherever it is you're going!
Booking.com have a range of different hotel deals and promotions running throughout the year, all of which can be found on their dedicated deals page. To search for a hotel on booking.com hotels, all you need to do is enter your destination, dates of travel and the number of people travelling in your group. To look specifically on the cheaper end of the hotel scale or if you want a cheap last minute hotel on Booking.com, simply enter your upcoming dates to search for a hotel and then use the budget filters to find a hotel within your price range.
Don't know yet where or when you want to travel? You can also browse booking.com hotels and booking.com destinations to get inspiration and find your perfect hotel that way, instead.
Once you find a hotel that seems to fit the bill then please check out the reviews. You can trust booking.com hotel reviews because guests can only leave a review once they have stayed at a hotel. This means you get verified reviews written by real Booking.com guests.

Don't forget to browse the dedicated booking coupon page on Almowafir for  additional savings. Almowafir, together with booking.com, have a bevvy of amazing booking uae coupon deals and booking promo code offers. Among them I found a deal that offers discounts on hotel reservations of up to 50% off. That's a wow! I spotted a booking coupon on Almowafir for 5-star hotels that start from $79 a night. You really can't get much better than that!

Check out the deals on Almowafir and the deals on booking.com hotels before you make your pick. Why pay full wack when you can get yourself a vacation or business trip bargain. Booking.com have dedicated local platforms for Booking.com UAE and others within the GCC and MENA.
Before you dig deeper into Booking.com, let us help you with some more information via our specially dedicated Almowafir blog that goes into some more ins and outs of this excellent travel destination and services platform.
Get Inspired & Travel to London
It's true I am a little prejudiced but I think London makes for the perfect vacation destination, especially since, as I write, all COVID-19 restrictions are about to be lifted and Swinging London will be back with a bang. There are really hot deals on London bound flights – check out your options on Booking and then search through the hotel offers, plus of course you can reserve tickets for attractions, bus tours, restaurants, car hire, etc. all in one easy to use and trustworthy booking.com platform.

An easy search through booking.com hotels led me to ranges in prices via their filters – from relatively inexpensive to top of the range. I was able to filter for Star ratings, areas in London, services provided and of course DEALS!
I picked out a selection for my trip in August – ten days with my plus one and found some amazing deals.
My preference was for a 3-star hotel in Central London with easy access to museums, Thames, restaurants, parks, great tours, lots of retail therapy and shows! My search gave me a bunch of deals – some were Limited- times deals and some were Getaway deals. I could scroll through the offers, read the reviews and then pick my favourite. I also limited my search for breakfast included and free cancellation (just in case). 
The selection was great and extensive. London isn't cheap, but I found good hotels, with excellent reviews and ratings for under 350 AED a night!
Just a few examples are the ibis Styles in Gloucester Road with 8.1 stars for a booking.com hotels deal of 3000 AED for 9 nights, including a full English breakfast, or a continental breakfast for 2 adults. The hotel is a few minutes walk from a major underground station, so it's really easy to get around and the hotel offered full cancellation. 
Reserve a hotel deal in London with booking.com hotels
Another super trendy area in London is Shoreditch, towards the east of the city. It is buzzing with art galleries, coffee places, new age restaurants and an all around exciting vibe. Booking.com had an amazing deal for a double room in the ibis London City in Shoreditch for AED 2858 for 9 nights! The hotel had excellent reviews and a Star rating of 8.9. I would recommend such a deal for sure!
Get in trend & take up a booking coupon deal at London City Hotel
Travel Well & Stay in a Great Place with Almowafir uae or ksa booking coupon Deals
The two ibis hotels were my favorite picks for a London vacation, but the choices were endless and the hotel searches could include any destination on the globe. Booking.com hotels get the job done with a deal!
The smart search is the answer to getting the best, adding into the search boxes all your criteria, plus a good read of reviews. Prioritize what is important to you; location, creature comforts, vibe, obviously price, but also cancellation policies and reservation policy.

Turkey, Maldives and Thailand topped the list of favourite places which for UAE travellers thus far this year, including short breaks. The most popular destination for this year is Turkey, which people always love to visit because it is a beautiful country with great food. It is a country that you can visit all-round the year and feel that you are in Asia and Europe at the same time.
Maldives is the honeymoon destination of all times, and it is a paradise where couples can enjoy their romantic moments, and it's also affordable.The other important factor that encourages people to visit Maldives is that it is only four hours by flight from the UAE.
There are amazing new deals from  booking.com hotels deals on these destinations. So put into your search box  Thailand, Egypt, Turkey, Maldives and Georgia. You will find hotel prices at rock bottom with exciting deals to really make your vacation super and leave you plenty of cash for shopping!
Make a trip to Almowafir to discover hot booking uae coupons and booking ksa deals and exclusive discounts for all mid-east travelers!