When you plan your first trip to Abu Dhabi and you look for hotels , it can sometimes be a little bit overwhelming.
There are so many criteria (free cancellation, free breakfast, free parking, lavish swimming pool, air conditioning, kids activities, helpful staff) to take into consideration and so many areas in central Abu Dhabi to consider but first things first, let's review the main areas of interest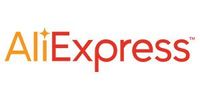 Verified Coupon

Last used 10 hours ago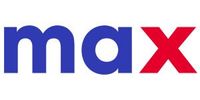 Verified Coupon

1 day left

Last used 10 hours ago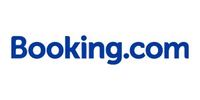 Last used 10 hours ago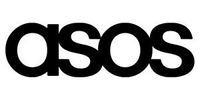 Verified Coupon

1 day left

Last used 10 hours ago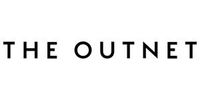 1 day left

Last used 10 hours ago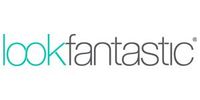 1 day left

Last used 10 hours ago
Sheikh Zayed grand mosque.
Sheikh Zayed Grand Mosque is Abu Dhabi's landmark building and by far the most popular sightseeing attraction in the city. The Sheikh Zayed Grand Mosque is one the world's largest mosques and a massive architectural work of art that intentionally blends different Islamic architectural schools.
Abu Dhabi mall.
Abu Dhabi Mall is located downtown, in the heart of the city. There's plenty of great entertainment for the kids too with Fun City, VOX Cinemas, Xtreme Zone and Apple Tree Garden Games to choose from.
Al Wahda mall.
This mall is a like a maze with new stores to explore and many attractions and eateries, such as Peppermill and TGI Fridays.
Marina Shopping Mall.
Marina Mall boasts more than 400 brands and stores and hosts fun visitor attractions such as an ice rink, a bowling alley, a cineplex, musical fountains and a 100 meter high viewing platform.
Abu Dhabi corniche and corniche beach
Corniche beach is an unexpected pleasure in the heart of a capital city. (the Corniche is the best area for tourists who want some beach time in their urban vacation).
Yas marina and Yas Island
(Yas Island might be considered the best area to stay in Abu Dhabi for families because of the endless entertainment opportunities found there)
Abu Dhabi city centre
Saadiyat Island
Only 20 minutes from Abu Dhabi International Airport lies Abu Dhabi's newest, and most luxurious, neighborhood.
The Louvre Abu Dhabi
Louvre Abu Dhabi traces the entire history of humanity's artistic achievements
Kayak Abu Dhabi's Eastern Mangroves
Ferrari World (the city's top things to do for adrenaline seekers and families alike.)
Warner Bros World
Warner Bros World is dedicated to its cartoon, movie, and comic book heroes and villains, with all rides based around these characters.
Abu Dhabi- a luxury travel destination
The Middle Eastern emirate of Abu Dhabi, part of the United Arab Emirates, is rapidly becoming one of the most popular destinations, like neighboring and famous Dubai. Many travelers prefer the glitz and glamour of Dubai, but for a better cultural experience, Abu Dhabi is the best choice.
Hotels in Abu Dhabi offer low prices and good value, so when seeking cheap hotels, you may be surprised to find 5-star options at prices under $150 per night. Hotel deals are also plentiful, as there's a lot of competition for your tourist dollars. Most hotels offers free wifi, free cancellation and have spotlessly clean rooms with comfortable beds.
Abu Dhabi (the city) is made up of over 200 man-made islands. This provides a lot of waterfront and beachfront areas, and most hotels have some kind of water view. The city is known for the spectacular, shining-white Sheikh Zayed Grand Mosque, along with its ultra-modern skyline of towering skyscrapers. Many Abu Dhabi hotels are located along the Corniche, a long waterfront promenade.
Downtown Abu Dhabi
Downtown Abu Dhabi is the city's cultural hub, boasting shopping and boutique hotels, all just minutes from the capital's main attractions.
Whether you're on business trip or you are here to enjoy the sunshine along with the city's rich culture, downtown Abu Dhabi has something for all visitors. Marvel at the stunning façade of the Sheikh Zayed Grand Mosque and uncover Arabian history at Qasr Al Watan, the presidential palace.
In downtown Abu Dhabi, you've got the best views. From the iconic Abu Dhabi skyline to the turquoise waters of the Arabian Gulf glittering under the sun. Finish your day on Corniche Beach to make the most of these views and enjoy an outdoor table at one of the many five-star restaurants.
Here are some of the top luxury Abu Dhabi hotels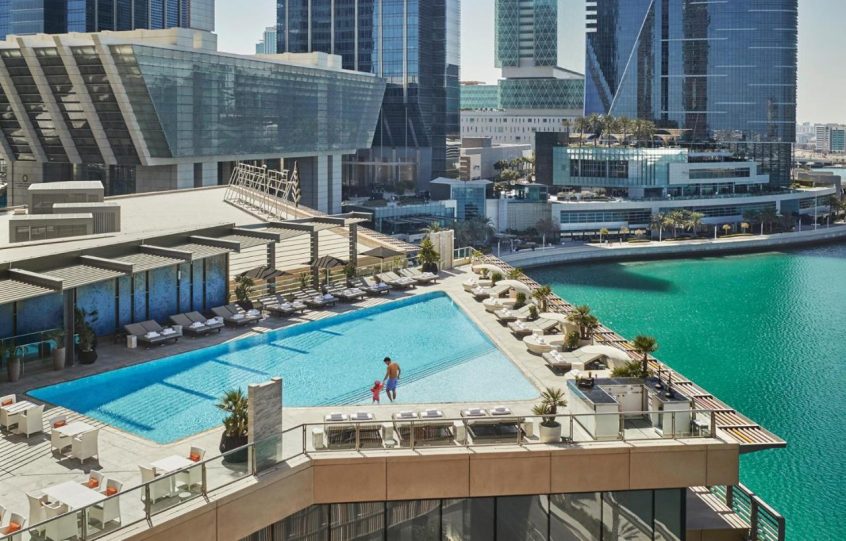 1. Shangri-La Hotel Qaryat Al Beri
Nestled between a pristine 1-kilometre-long private beach and lush gardens, Shangri-La Qaryat Al Beri, Abu Dhabi is truly an oasis in the heart of the Emirates. Each room is elegantly appointed with modern facilities and Arabian architectural flare, and many offer breathtaking views of the Khor Al Maqta creek and Sheikh Zayed Grand Mosque.
2. Emirates Palace
Emirates Palace is the epitome of luxury in Abu Dhabi, showcasing Arabian hospitality at its finest.
3. Fairmont Bab Al Bahr
A beachfront five star hotel in Abu Dhabi with unrivalled views of a design masterpiece – Sheikh Zayed Grand Mosque
4. Four Seasons Hotel Abu Dhabi at Al Maryah Island
This hotel features 3 restaurants, a full-service spa, and an outdoor pool as well as free WiFi in public areas.
5. The Ritz-Carlton Abu Dhabi, Grand Canal
The Ritz–Carlton Abu Dhabi, Grand Canal is a five-star, luxury hotel with a private beach, eight restaurants and views of the Grand Mosque.
6. Conrad Abu Dhabi Etihad Towers
Conrad Abu Dhabi Etihad Towers features 382 uniquely designed, spacious and elegant rooms and suites, offering fully integrated lifestyle technology.
7. W Abu Dhabi – Yas Island
W hotel Abu Dhabi, a 5-star hotel located in the heart of vibrating Yas Island, offering spectacular views of the racetrack and marina.
8. Sheraton Abu Dhabi hotel
Submerged in a city of sky scrapers, Sheraton Abu Dhabi Hotel & Resort is one of the first hotels to be built in the city in 1979 with 272 rooms along the famous Corniche.
9. Saint Regis Saadiyat Island Resort
The St. Regis Saadiyat Island Resort, Abu Dhabi. Overlooking a pristine beach, the cerulean Arabian Gulf and the celebrated Saadiyat Beach Golf Club, this 5-star destination resort presents a serene escape and captivating wildlife just minutes from downtown Abu Dhabi. It invites resort guests to rejuvenate at the Iridium Spa, energize in the luxury indoor pool or three outdoor pools, or bask on the private Abu Dhabi beach before dining seaside at one of the six restaurants and bars.
10. Beach Rotana
An award-winning city 5-star resort with a prime waterside location and an enviable selection of modern leisure, dining and business facilities.
Fortunately, there are also some cheap hotels in Abu Dhabi if you want to explore the city on a budget. From spacious hotel apartments to deluxe rooms, the budget hotels complement your experience with other inclusive features.
Here are the top 7 budget hotels in Abu Dhabi
A cheap hotel in Abu Dhabi is difficult to find, but many mid-range hotels offer steep discounts – especially during low season. These hotels generally offer great prices (an average nightly price of 50, 60 dollars), amazing rooms, great location and most of them have swimming pools.
You will also get the lowest price and the best value available if you visit Abu Dhabi in low season.
Yas Island Rotana, Abu Dhabi (close to Abu Dhabi international airport and to Yas Marina Circuit)
Radisson blu hotel, Yas Island Abu Dhabi
The Radisson Blu Hotel & Resort, Abu Dhabi Corniche, features cheap hotel rooms for business or leisure travelers, complete with free Wi-Fi and in-room coffee and tea facilities. It is also close to Abu Dhabi international airport)
Park Inn by Radisson Abu Dhabi Yas Island (close to Yas Marina Circuit)
Holiday Inn, Abu Dhabi downtown
Traders Hotel, Abu Dhabi
Novel Hotel , City Centre
Aloft Abu Dhabi
Al Ain Palace Hotel Abu Dhabi
How to get the best deal for your Abu Dhabi hotel?
When looking for a Booking.com promo code, make sure to get a coupon from Almowafir before securing the deal on Booking.com. You will get the best value for your money.
You can choose through the different hotels on Booking.com and make your selection based on the guest reviews, easy access and great location. Once you are ready to book your hotel, apply the coupon code and save a lot of money on your whole Abu Dhabi trip.
The Coolest Neighborhoods to Stay in Abu Dhabi
Saadiyat Island. One of the most luxurious neighborhoods in Abu Dhabi, Saadiyat Island is the place to go for large villa complexes, five-star hotels, and romantic beachfronts. …
Al Reem Island. …(where to stay in Abu Dhabi for shopaholics)
Al Raha. …(This is also the best neighborhood to stay if you want to be close to Abu Dhabi International Airport)
The Abu Dhabi Corniche. …
Al Reef. …
Al Khalidiya. … (for first timers)
Al Maryah Island. … (a hub for finance and technology, as well as upscale dining and shopping)
Al Zahiyah and Al Markaziyah. Al Zahiyah was known as the Tourist Club Area and it was the city's original entertainment district, created as a family-friendly zone overlooking the site of an annual sailing race regularly attended by Sheikh Zayed, the Founding Father.
Khalifa City (for families with a budget)