Currently in 2023, the question on everyone's mind is: "What are the perfect gifts for men in Saudi Arabia this year?" Well, you've landed at the right place.
As a seasoned online shopper and gifting expert, I'm here to guide you through the maze of options. From elegant watches to the latest tech gadgets, we'll explore the hottest trends and how to snag the best deals on Noon using Almowafir's exceptional features.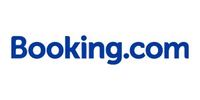 Last used 10 hours ago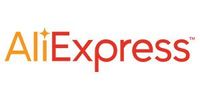 0 days left

Last used 10 hours ago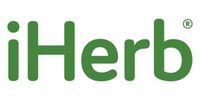 Verified Coupon

0 days left

Last used 10 hours ago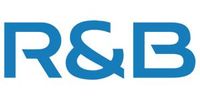 Verified Coupon

0 days left

Last used 10 hours ago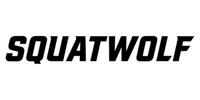 Verified Coupon

Last used 10 hours ago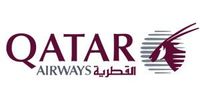 Verified Coupon

Last used 10 hours ago
Buckle up, let's embark on this exciting gifting journey together!
Picking The Best Gift For The Person And The Occasion
In the realm of gifting, one golden rule stands out: personalization and thoughtfulness are key. It's not just about the price tag or the brand; it's about showing that you truly understand the recipient's tastes, interests, and needs.
This is especially true for men in Saudi Arabia who appreciate thoughtful gestures. Be it a beautifully engraved pen for the businessman, or a custom gaming console for the tech lover, personalized gifts hold a unique charm.
They send a message that you've invested time and consideration in choosing the gift. But how do you find such bespoke gifts without breaking the bank? Here's where Almowafir and its special feature, the Gift Hunter, come into play. Stay tuned!
Top Trending Gifts for Men in KSA in 2023
In the heart of 2023, we find ourselves in the midst of dynamic trends, preferences, and desires that shape our everyday choices, including our approach to gift-giving. The Kingdom of Saudi Arabia, a vibrant blend of tradition and modernity, mirrors this dynamic spirit in the realm of presents and tokens of appreciation, especially when it comes to selecting gifts for men.
Now, let's delve deeper into the top trending gifts for men in KSA in 2023, as we navigate through this fascinating journey of tasteful gifting.
Smartwatches: Samsung Galaxy Watch 4
In an era where digital convenience is paramount, smartwatches have become a staple. The Samsung Galaxy Watch 4 stands out with its sleek design and multifaceted features, including health tracking and seamless connectivity to Android devices. It's a perfect gift for tech-savvy men who appreciate both functionality and style.
Luxury Perfumes: Oud Wood by Tom Ford
Oud, also known as 'liquid gold,' holds an esteemed place in Arabian culture. The Oud Wood perfume by Tom Ford, with its exotic, warm notes of rare oud wood, sandalwood, and Chinese pepper, is a timeless gift reflecting deep-seated traditions.
Fashion: Classic Thobe from Lomar
A stylish and high-quality thobe from Lomar blends traditional Saudi attire with a modern touch, making it a thoughtful gift. Lomar's thobes come in a range of sophisticated designs that complement the persona of the modern Saudi man.
Books: "The Code of the Extraordinary Mind" by Vishen Lakhiani
For the intellectual men who enjoy a good read, "The Code of the Extraordinary Mind" by Vishen Lakhiani is an excellent choice. This book pushes the boundaries of conventional thinking, making it a compelling gift for those seeking personal and professional growth.
Grooming Kit: The Art of Shaving, Sandalwood Essential Oil Kit
Well-groomed Saudi men appreciate a comprehensive, high-quality grooming kit. The Art of Shaving Sandalwood Essential Oil Kit provides an all-in-one solution for shaving and skin care, making it an ideal gift for men who value personal grooming.
Coffee Maker: Nespresso Vertuo Plus
Coffee has a special place in Saudi culture. The Nespresso Vertuo Plus coffee maker, with its convenient and modern design, is a wonderful gift for men who enjoy a well-crafted cup of coffee at home.
While this list provides a sneak peek into the trending gifts in 2023, remember, the best gift is one that resonates with the recipient's personality and interests. With Almowafir's Gift Hunter functionality and our curated selection on Noon, you can surely find a gift that speaks volumes about your thoughtfulness.
Using Almowafir's Gift Hunter to Find the Perfect Gift
The beauty of gift-giving lies in the thoughtfulness that goes into selecting the perfect present. It's not just about picking the most popular item off the shelf but about finding a gift that truly reflects the recipient's tastes, interests, and lifestyle. That's where Almowafir's Gift Hunter comes into play – your trusted assistant in finding that perfect gift.
The Gift Hunter is an ingenious tool designed to simplify your gift-shopping experience. Instead of sifting through countless items, the Gift Hunter curates a selection of gifts tailored specifically to the recipient's profile. All you need to do is input a few parameters: the recipient's age, their interests, the occasion for the gift, and your budget.
Once you provide this information, the Gift Hunter leaps into action, scanning through a vast array of options to select the most suitable ones. Whether it's a stylish gadget for your tech-loving brother, a lavish perfume for your sophisticated uncle, or a riveting book for your introspective best friend, the Gift Hunter makes your task significantly easier.
Navigating through the Gift Hunter is a breeze. Simply click on the small widget that pops out whenever you're on the Almowafir website, or go directly to the Gift Hunter page, fill in the necessary details, and let it guide you to a curated selection of gifts.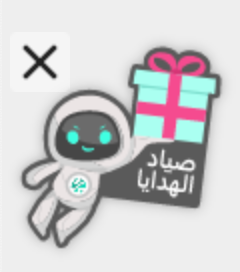 By taking the guesswork out of the process, Almowafir's Gift Hunter helps you focus on the joy of giving, ensuring your gift will not only be trendy but also meaningful and personal.
In our next section, we'll discuss how you can find the best deals for these gifts on Noon using the Almowafir platform, ensuring that you get the most value for your money. Stay tuned for more insights!
Buying Gifts at the Best Prices with Almowafir
Finding the perfect gift is one thing, but acquiring it at the most competitive price adds another layer of satisfaction to your gift-giving journey. At Almowafir, we understand this and go the extra mile to ensure you can seize the best deals.
Almowafir is not only your guide to the best gifts, but it's also your gateway to securing them at unbeatable prices. We achieve this by bringing together the best Noon coupon codes, Noon discount codes KSA, and Noon promo codes for your convenience. So, whether you're buying the latest smartwatch, an exquisite bottle of perfume, or a luxury Thobe, you can be sure you're getting it at the best price available.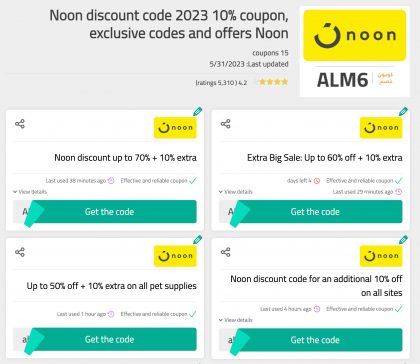 Here's how you can take advantage of this feature:
Browse through the list of current deals and discounts.
Choose the deal that best suits what you're looking for.
Click on the deal, and you'll be directed to the exact page on Noon where you can complete your purchase.
And there you have it! With these simple steps, you can ensure that you're buying your chosen gift at the best possible price, maximizing your budget without compromising on the quality or significance of your gift.
In the following section, we'll share some of the experiences of users who have benefited from buying gifts from Noon using Almowafir. These stories might inspire you and provide insight into how Almowafir can enhance your gift-buying journey. Stay with us!
What The Users Said
Over the years, we've been honored to be a part of numerous gift-giving journeys, helping shoppers find and purchase meaningful gifts for the men in their lives. Here, we've curated some user experiences to illustrate how Almowafir and Noon have made these journeys even more rewarding.
Fatima, a loyal user of Almowafir, shared her experience of finding the perfect birthday gift for her husband, a die-hard tech enthusiast. Using the Gift Hunter, she zeroed in on the Samsung Galaxy Watch 4. Not only did she find the perfect gift that her husband loved, but she was also able to purchase it at a significant discount using a deal she found on Almowafir's Noon store.
Next, we have Ahmed, a father who was in search of a special Eid gift for his son. With the assistance of the Gift Hunter, he found a luxurious Lomar thobe that matched his son's style. Ahmed was pleasantly surprised to discover the significant savings he made using a promotion from the Almowafir's Noon store.
Finally, there's Leila, an expat who wanted to gift her Saudi friend a book for his graduation. She stumbled upon "The Code of the Extraordinary Mind" on the Gift Hunter. Through a deal on Almowafir's Noon store, she managed to purchase this meaningful gift without stretching her budget.
These are just a few of the countless experiences our users have shared. We hope they inspire you as you embark on your own gift-giving journey. We invite you to join our community and share your own experiences or thoughts in the comments section below.
In the next section, we'll be wrapping up our discussion and highlighting the benefits of using Almowafir for your gift purchases. We'll also be providing a sneak peek into what you can expect in the future. Stay tuned!
Conclusion
As we bring this guide to a close, it's evident that the art of gift-giving is a journey filled with thoughtfulness, love, and the joy of making someone's day special. Throughout this journey, Almowafir serves as your trusted companion, guiding you from selecting the perfect gift with the Gift Hunter to securing it at an unbeatable price at the Noon store.
We've navigated through the trends of 2023, curated top gifts for men, and shared how Almowafir's functionalities can simplify your gift-buying process. We've also heard from individuals who've utilized these services to express their appreciation for the important men in their lives.
As we look towards the future, we remain committed to enhancing your shopping experience. Stay connected with us to stay updated with the latest trends, best deals, and novel tools that will make your gift-giving journey smoother and more rewarding.
We invite you to embark on this thoughtful journey of gifting by exploring our Gift Hunter and discovering amazing deals on Noon at Almowafir. Remember, the magic of gifts lies not in their price tag but in the thought and sentiment they carry.
Happy gift-hunting, and here's to creating memorable moments with your loved ones!