If you are looking for the best children & baby products in Dubai, Abu Dhabi, Sharjah and all the UAE, we recommend browsing through the Mumzworld UAE online store.
Mumzworld is the number 1 baby shop in the UAE
Mumzworld is the number 1 baby shop in the UAE and has a comprehensive range of strollers, toys, clothes, outdoor equipment, travel gear and all the products your babies and kids may need.
Customer satisfaction is key
It is the largest online store in the UAE for baby products and kids essentials. The brand focuses on customer satisfaction and provides free fast delivery on orders exceeding 100 AED in the UAE.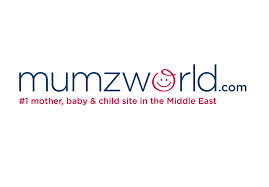 They deliver within 2-3 days in the UAE and 5-7 days for the rest of the Gulf States.
If you are in another country such as Jordan or Lebanon, you can expect to receive your package between 5 to 7 days
Mumzworld encourages customers to create an account and sign up for the Mumzworld Loyalty Program and its benefits. Through this program, you can use your earned points to redeem exclusive "mumz points", access members-only benefits, and receive special savings on your next order.
Registration will keep you informed of weekly Deals and special offers and promotions exclusive to Mumzworld customers.
Baby shopping became easier thanks to Mumzworld.
Available payment options
Credit Card
Paypal
Bank transfers
If you choose the last option, the money needs to first arrive and then Mumzworld will take care of the shipping. Of course, if you wish to speed up the process you can always contact them through the different options available on the site.
How can I get the best deals on my baby products purchase?
Mumzworld is very generous and is offering you 50 AED off your first purchase today! Provided that it is not applied on sale items.
In addition, you can browse the Baby shops UAE coupon available at Almowafir.
Mumzworld sells more than 300,000 baby products and more than 20,000 of them have discounts.
It also has a panel of "mumz" who have reviewed items across the site, so you can get some real insights.
Mumzworld is available on the AppStore and the Playstore so you can easily shop through your smartphone and benefit from all the promotions available for cute outfits, baby must-haves and educational toys.
Mumzworld thrives you to give you the best prices possible and will match prices if you find something cheaper elsewhere.
A large range of companies
You can find on the website several international and popular brands such as Disney, Graco, Barbie, Hello Kitty, Ferrari, Lee Cooper and many more.
What are the most visited categories on Mumzworld?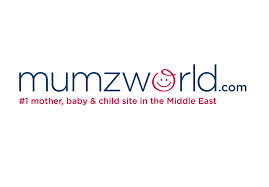 Safety & Health
School
Toys
Diapers & Wipes
Maternity clothes
Car seats & Strollers
They have a sub category called Eid Store selling items related to this religious holiday and all the family events during this period of time. In this area, you can find
Toys and Gifts
Home Decorations
Travel Gear
Home Appliances
Eid Fashion
Delicacies
Interesting features on the website
Create your registry
Let your friends and family buy you the items you need. As soon as someone buys an item from the registry, you will receive a real time notification. A registry is an excellent initiative to allow you to:
present all the baby products you really need,
enable your friends and family to select what's available on the list and offer you a gift
avoid receiving twice the same product and deal with exchanges or refunds
save precious time
The Mumz panel- top picks from mumzworld.
The panel is a group of women and each one of them is a trusted ambassador for the Mumzworld's values; They are real consumers and will share with you their experiences about the essentials they purchased and give you authentic reviews to help make your product-buying decisions more efficient.
If you are looking for recommendations and suggestions about quality prams, car seats, educational toys and general children gear, this panel of Dubai mums is for you!
The Academy
Mumz Academy is designed to empower mothers to make the most informed decisions for their kids by offering them access to tools and knowledge.
This is in fact a blog sharing a wide range of articles with mothers and future mothers.
Mumzworld company info
The company was founded in 2011 by 2 women- Mona Ataya and Leena Khalil- who realized that women were very underserved and focused on making mothers' lives easier.
From the beginning onwards, Mumzworld understood the importance of a great e-commerce shopping experience for all things mother, baby and child in the Middle East region.
Today, Mumzworld is the largest catalogue of products, delivered quickly and in a cost-effective way.
Mumzworld is one of the largest e-commerce businesses for mothers in Gulf states and it has received above $20 million in funding. Currently, the company has over 350 employees, more than 6,000 brands, and up to 300,000 products for sale.
In June 2021, Saudi Company Tamer Group announced the acquisition of Mumzworld to strengthen even further its digital platform and home delivery capabilities
Tamer Group is a healthcare, beauty care, prestige products, and consumer goods conglomerate.