Discover NowNow UAEs Fastest Grocery Delivery App
NowNow is an exciting grocery and essential shopping app, powered by the amazing Noon. The app is an exciting advance in online grocery shopping for local Dubai dwellers, with an unbeatable 60 minute delivery service. NowNow is an easy to use all-in-one delivery app that delivers everyday essentials directly to your doorstep, with minimum fuss and effort. Almowafir has exclusive NowNow discount code offers and handy NowNow promo code deals to enhance your online food shop. Make NowNow by Noon App your savvy cash saving shopping experience.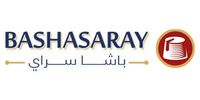 Verified Coupon

Last used 10 hours ago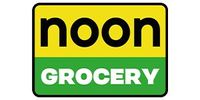 Verified Coupon

Last used 10 hours ago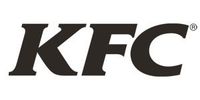 Last used 10 hours ago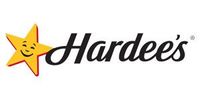 Last used 10 hours ago
Shop Smart with NowNow discount code deals from Almowafir
NowNow Top Partnerships
The clever NowNow by Noon App offers a complete, satisfying food and essential shopping experience because it has partners with the best in local and international suppliers. Just to turn your ear you can find on the NowNow App products from Waitrose, Spinneys, Choithrams, almaya, Marks & Spencers, Al Adil, and many others. This means that you can find everything your heart and tummy desires, whilst saving time and money. Pop in an Almowafir NowNow discount code and you'll save even more!
You can get your medicines online with the click of a button. NowNow have stupendous inventories of pharm products, ranging from vitamins and supplements to over-the-counter pills from 800 Pharmacy, Thumbay Pharmacy, Seif Pharmacy, Health First pharmacy, amongst many others.
With the NowNow delivery app you can also enjoy specialty stores with gourmet and organic food for every mood. Shop from Down to Earth Organic, Wild and the moon, Candylicious, Namastea and more.
Shop online for your favorite sweets, candies cakes, macaroons, croissants and more from top local bakeries such as Hummingbird Bakery, The Cookie Bandits, G's Bakery, Yamanote Atelier, Puranmal and Bikanervala. Delicious and fresh! Check out Almowafir and see if there are any new NowNow promo code deals to sweeten your checkout basket even more!
The NowNow App allows you to enjoy fresh halal meat from your local butcheries. Fancy a barbeque? Then simply order from the comfort of your home and get your groceries delivered within minutes. The NowNow contactless delivery policy will ensure the safety of you and your family.
Shop Fresh Food with an NowNow promo code
The NowNow Shopping App Top Advantages
NowNow is Local
This means that once you have completed your order, the FREE delivery service, within Dubai,will generally take an hour door to door. The service has dedicated NowNow riders for on-time delivery, plus you can track the progress of your order via the app.
NowNow App is Intuitive
The NowNow App is light, breezy and fun to use. The search of items is easy and divided into 4 main categories of Supermarkets, Pharmacies, Pet Store, Meat Shops and Bakeries. Couldn't be easier!
There is No Minimum Spend on Orders
This is great news because even if your order is small and personal you get exactly the same excellent service with no extra charges
NowNow Has a Very Broad Inventory
NowNow offers products from the best and most popular stores and local providers, so that you can pick from 1000s of products
Secure and Easy Payments On NowNow
It is easy to complete your transactions. The NowNow App is Credit Card secure. Pay with your Mastercard or Visa plus NowNow offers the instant Apple payment service as well.
NowNow and Almowafir Have Special Deals
Almowafir gives you the best NowNow discount code deals on various supermarket products, groceries, fresh food, pharmacy products, and other household essentials to ensure you save money when shopping online from the NowNow app via Almowafir!
Fresh Food In Minutes to your Home
NowNow App is a gamechanger for Dubai residents. You can simply pop into the App, browse for your favorite essentials, pantry products, medicines, pharm needs and treats, then sit back and wait for your delivery!
It really is that easy and will take the stress out of food shopping in your busy lives. Have surprise guests turn up with not much to offer them? Get onto the NowNow App and pick out some cakes, snacks, fruit and maybe some flavorsome fresh meat to grill. Had a long day at work with no energy to trudge through a supermarket? Go onto the NowNow App and with a few easy clicks your pantry is stocked up. Want to save hard cash on your grocery shop then visit Almowafir for a selection of NowNow promo code offers and NowNow discount code deals. Copy the codes and apply to your checkout for instant savings!
You can find the NowNow by Noon App on the Google Play Store or iOS App Store . Go ahead and download to gain your favorite neighborhood stores in your pocket for on the go shopping, anytime.