Arabic perfumes have a specific, sultry and exotic scent that makes them unique and immediately recognizable.
Of all middle eastern scents, the most famous, and most widespread scent is oud. Oud is a woody aroma that can be found all over the Arab world from Turkmenistan to Mozambique.
What is oud and why is the scent used by perfumers?
Oud (in Arabic oudh) is often used in perfumes because its scent combines warm sweetness with woody notes and balsamic notes. It's a strong and complex scent either used through oud oil (dehn al oud) or through resin (oud mubakhar). When used in a perfume, oud is generally the base note. Base notes are essential in every perfume and unlike middle notes, they tend to stay on the skin long after the other notes dissipate.
What are the main arabic perfumes companies?
Rasasi
Ajmal
Arabian oud
Amouage
Swiss arabian perfumes group
Yas perfume manufacturing company
Noon- the largest online retailer in the Gulf States provides all these brands and more than 3000 arabic fragrances that are probably going to seduce you.
Even though the prices are very attractive, we strongly recommend to check out the Noon coupons at Almowafir that are guaranteed to give you additional discounts on your purchase.
Some of the best sellers on noon platform are:
Rasasi Al Wisam Day EDP 100ml. This Amber Fougere fragrance is for men mostly. Its top notes are Bergamot, Geranium and Lavender; its middle notes are Rose, Sandalwood, Clary Sage and Cedar and finally its base notes are Musk, Agarwood (Oud), Amber and Oakmoss.
ARABIYAT Oud Al Layl Gift Set (1 x EDP 100ml, 1 x Perfumed Body Spray 200ml). This is a woody fragrance suitable for women and men (unisex perfume) and it's a new fragrance (it was launched in 2021). Its top notes are Rose, Woodsy Notes and Saffron; its middle notes are Amber and Musk and as expected the base note is Agarwood (Oud).
Lattafa Velvet Oud EDP 100ml. This Amber Woody fragrance is also a unisex perfume. Velvet Oud was launched in 2018.
Ajmal Raindrops EDP 50ml. Ajmal Raindrops is a Floral Fruity fragrance for women. Raindrops was launched in 2006.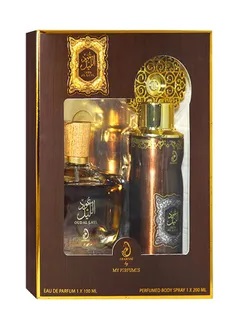 Amazon also has a huge choice of quality fragrances from some of the UAE's foremost fragrance companies such as: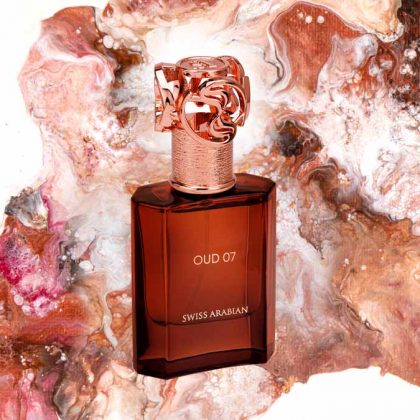 My perfumes
Swiss Arabian perfumes (an alliance between an Arab pioneer and a European perfumery giant (Givaudan).)
Arabiyat
RASASI
Lattafa
Samawa
Al Rasasi
aabak al sahraa عبق الصحراء
Ard Al Zafaran
Ajmal Perfumes
Al Haramain Perfumes
Joop!
HAMIDI
Ard al Zaafaran
Hunaidi
Shaikh Saeed
Arabic Perfume
Amazon constantly offers deals but to maximize your purchase, check out the Amazon coupons at Almowafir and make the most profitable deal.
Rasasi perfumes industry llc
Rasasi Perfumes Industry LLC was founded in 1979 by visionary Abdul Razzak Kalsekar, who is the company's Chairman today. (It is a family owned business).
Over the last three decades, the company has created some of the best and most exclusive fragrances, and has established a worldwide reputation for quality, luxury and elegance. Today, Rasasi is one of Dubai's foremost company in the fragrance industry. Rasasi has both Oriental and Occidental lines to cater to all customers needs.
Swiss Arabian Perfumes Group
Swiss Arabian Perfumes, was founded in 1974 by Mr Hussein Adam Ali. It has six manufacturing facilities based in Sharjah, and its perfumes are designed with a deep knowledge of legendary Arabian perfumery, oriental craftsmanship and modern technology. This company is the result of an alliance between an Arab pioneer (Hussein Adam Ali) and a European perfumery giant (Givaudan).
The company has above 100 retail outlets dedicated to selling its own products under the "Swiss Arabian" brand.
TFK, The Fragrance Kitchen,
TFK is a Kuwaiti fragrance house which began in 2005 with Sheikh Majed Al-Sabah who created a fragrance house to experience again his childhood and sensory memories associated with his beloved grandmother. He chose to create fragrances to easily translate these memories.
Sheikh Majed who had an olfactory talent has skillfully leveraged the use of Oud and Taif Rose, to create a series of oriental perfumes.
Yas perfumes
An Emirati company that was established by Abdulla Al Qaisieh and co- founder Abdul Aziz Al Qaisieh in 1999 as a retailer of high quality Oriental and Arabian Fragrances. The main vision was to make high-end, exclusive perfumes more accessible to customers in the Middle East. The name resonates with the heritage of the Bani Yas Tribe and has a worldwide reputation of high end perfumes.
Yas Perfumes such as Oud Moattar, Mukhalalats or Dehn Oud are presented in luxurious crystal bottles
Yas Perfumes also created several French perfumes that are made in France for them exclusively. The company also succeeded in blending arabian and french fragrances to create its own many signature scents.
Abdul Samad Al Qurashi
Abdul Samad Al Quarashi founded the arabian perfume house that bears his name in 1932, and his sons continued the legacy. Each son began his own perfume shop, and the ASQ business has grown today to become an empire with more than 500 stores throughout the world.
ASQ- also known as the house of oud and amber- offers some of the best oud distillation and amber oil in the middle east and worldwide. In addition, ASQ boasts a whole range of perfume oils and artisanal oils such as florals (rose, jasmine, and floral blends), captivating musks and orientals, and an array of fresh fragrances. ASQ are globally noted for their classic and contemporary blends alike.
Mohamed Hilal Group
This group was founded by businessman Mohamed Al Hilal. It started as a perfumery group with three main perfume brands: Hind Al Oud, Khaltat and Anfasic Dokhoon and later expanded into other consumer products such as leather goods, food and beverage.
What are some of the best arabic perfumes for men in 2022?
Daarej pour Homme by Rasasi
The Yuqawam by Rasasi
Memoir by Amouage
Shaghaf Oud by Swiss arabian
What are some of the best arabic perfumes for women in 2022?
Swiss arabian Layali Eau De Parfum
Arabiyat Khashab & Oud White Eau De Parfum
Swiss Arabian Amaali Perfume Oil
Khadlaj Azaari Concentrated Perfume Oil