Almowafir sephora promo code Cosmetics, Beauty & Perfume Deals!
Let's set out on a journey to Destination Beauty.
Sephora is the go to destination for EVERYTHING BEAUTY. Whoever is dreaming of buying those most cutting edge, trending and popular beauty products, must make Sephora online beauty hyperstore your ultimate stopover. Take time to browse and enjoy the gorgeous collections, once you have made your picks then shop smart with an array of Almowafir sephora promo code deals.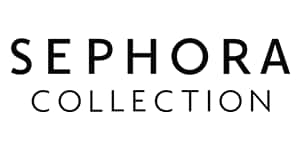 Who is Sephora?
Born in France in 1969, and launched in the Middle East in 2007 Sephora, has become a leader in our region, offering a unique service oriented environment for women and men to discover the latest and most advanced skincare, make-up and fragrances from around the world.
Unique Concept
Sephora online hyperstore reflects their brand of High Street and Mall outlets across the globe, delivering a new LOOK to Beauty products with a concept that is bold and edgy. The Sephora secret lies in being "The Ultimate Beauty Destination," offering a breathtaking selection of products that are breakout in the world of cosmetics. The Sephora platform is strong, different and promotes affordable beauty that makes a difference in the way we all feel.
Sephora Brand Bonanza
Representing a wide range of leading worldwide brands, as well as offering a selection of brands, which can be found exclusively at online Sephora, such as Huda Beauty, Kat Von D, Too Faced and Marc Jacobs Beauty. Plus FEATURED BRANDS of the very best in global cosmetics, such as Chanel, Avenda, Boobie Brown, Clinique and Guerlain. Frankly the list of Brands is enormous and all encompassing. Take a look under their alphabetically organized brands list and search for your favorites.
Sephora – Own Make Brand
Sephora also houses its own brand: Made In Sephora offers a variety of make-up, accessories and bath products in exciting colors and textures.
Made In Sephora is the Sephora Own Brand of exquisite products, found online.
The Sephora team is constantly on the search for breakthrough innovations to improve your beauty routine in daily life. Go on a grand tour through their eclectic ranges of Make-up, Accessories, Bath and Skincare: Made in Sephora offers a plethora of exciting products, textures and colors.
Sephora Own Brands are at the leading edge of today's trends, yet they remain affordable.

You are free to create your own looks and to change whenever you want! Made in Sephora has a wide range of products addressing every beauty concern. Make up, Skincare, Nail care, Bathing Products and amazing smart tools that make every woman's life easier and look great a reality. What's more Almowafir have a bunch of coupons with a sephora promo code to save yourself a fortune on the products you love!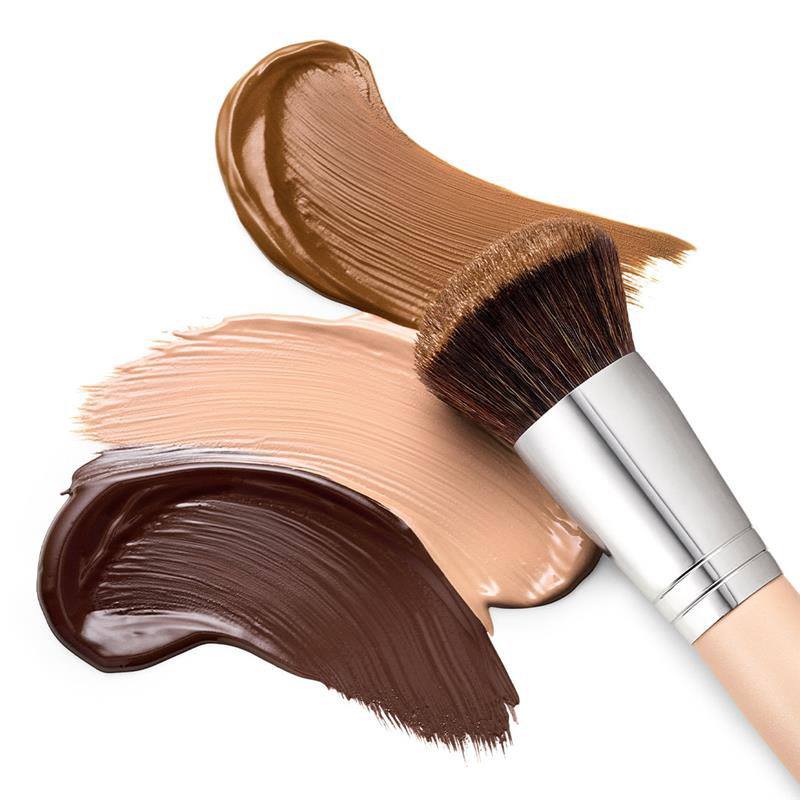 Beautiful Times at Sephora UAE & Saudi Arabia
Sephora is the perfect Cosmetics and Beauty online Adventure for UAE & KSA Shoppers
Our climate means we need to look for ranges that are suited for heat, dry wind and specific cultural beauty needs. Sephora hits the mark with localized online stores that have been adapted to our needs. Presenting top ranges of Authentic Products, at the prices we love.
Sephora allows you at one click to set your shopping and language preferences too.
Sephora knows that we love a bargain and a coupon so have a curated selection of BEAUTY OFFERS that fit like a glove. Hey! Remember to grab yourself a sephora promo code from Almowafir as the cherry on the cake!
Sephora provides free shipping & delivery to the United Arab Emirates and the Kingdom of Saudi Arabia. Take a look at just how they understand what we need:
Sephora KSA Online Store
Free shipping and delivery to all regions of Saudi Arabia, provided that the total value of the order is not less than 350 SAR. Use the sephora promo code. In cases when your basket is lower than that, a delivery fee of 20 SAR will be imposed on regular delivery (2-7 working days) and 25 SAR on express delivery (1-2 working days). Get your KSA sephora promo code and sephora coupon code & Sephora coupon codes to buy more and pay less.
Sephora UAE Online Store
Free shipping and delivery to all regions of the UAE, provided that the total value of your order is not less than 250 AED. In that a delivery fee of 20 AED is imposed on regular delivery (2-3 working days) and 25 AED on express delivery (limited to Dubai Emirates only, on the same day for orders until 16:00 or the next day for orders After four in the evening). When using the cash on delivery option, an additional service charge of 20 AED is imposed.
Paying for my Sephora Shopping – Sephora UAE & Saudi Arabia
You can pay with a variety of international Credit Cards – Visa, MasterCard, American Express. In addition there are options to pay with Credit and Debit cards issued in the UAE and KSA.
Pay Cash on Delivery – When using the cash on delivery option, a service fee of 20 AED / SAR is charged.
Top Returns Policy on Sephora UAE & Saudi Arabia Online Store
Sephora Online site allows its customers to return the product and recover its price or exchange it (does not include the cost of delivery only in case of receiving wrong or defective product) within 14 days to a Sephora store in UAE & Saudi Arabia, provided that it is a returnable product, fully tagged ,intact, in its original packaging The original invoice (receipt) must be attached.With all its accessories, and stickers or Sephora cards.
Search & Shop
Sephora makes it easy to find your BEST products. Check out the Heading Tabs: MAKEUP, FRAGRANCE, SKINCARE, HAIR, BRANDS, NEW, SEPHORA COLLECTION, BESTSELLERS, BEAUTY OFFERS.
Simply click and browse by category or Brand Name and at the same time see all the attached exclusive offers that make Sephora such an affordable option for UAE and SAUDI shoppers. Add into the mix an extra tasty Almowafir sephora promo code and you can fill your basket with guilt free pleasure.
Tech-Savvy Consumers Love Tech-Savvy Sephora
Sephora's use of technology to engage the customer is cutting edge. Sephora.com shoppers can experience Sephora's integrated amazing personalized technology. The site architecture is easy to navigate. The front page starts with intriguing sections like top gift favorites, editor's choices, new arrivals, and top natural options. The digital customer experience is on-point. The BeautyTalk section provides a way to converse with others, including experts about makeup, skincare, fragrances and more. Sephora Virtual Artist is a virtual experience which allows customers to try on dozens of lipstick color variations in seconds, just like looking in the mirror. The Sephora Beauty Board allows people to post pictures that show the cosmetics and cosmetic fashions in action. Then there is Sephora|TV where you can see "how-to" videos.
Free Samples and Gifts!
With every online order you have the opportunity to select up to 3 free samples of your choice at checkout. After you have selected your samples, they will be automatically added to your basket. Visit the Sephora Beauty Offers page to view current available gifts. Beauty offers are updated every week, check back often for updates!
Gifts are either redeemable by sephora promo code at checkout or added automatically to your order, conditions are stated for each offer.

Loyalty Program – Sephora Beauty Pass
The Sephora Beauty Pass rewards you for your obsession! Get access to a world of beauty benefits, gifts, offers, exclusive discounts and so much more. Sephora Beauty Pass is the Sephora Loyalty Program that allows you earn points on all purchases and redeem those points for rewards. You also have access to exclusive benefits, gifts and more when shopping online.
Making Sephora Beauty Mobile
Discover the Middle-East's number 1 beauty brand, now available in the UAE, Kuwait, Bahrain & Oman. Download the Sephora Middle East App for on-the-go access to daily beauty inspiration plus exclusive offers on Android or iOS.
DOWNLOAD the Sephora Saudi App on iOS and the Sephora Saudi App on ANDROID

The Sephora Middle East mobile application provides an exceptional online shopping experience with free delivery & gifts with purchase. You are granted easy access to your favorite brands, latest products, exclusive app offers, early previews to sales as well as inspiring beauty trends and tips. You can also easily link your Beauty Pass to your Sephora account to view your point balance and redeem your gifts. If you made an order recently, you can track the status of your orders and view all the previous orders made instore and online.
Why We LOVE Sephora Online
Sephora is the first place we love to go for online beauty inspiration and to browse beauty products. The Sephora platform is appealing, stylish, trendy and fun. It brings consumer trust that it carries only authentic brands and products. Sephora is far more than just an online store for "grab and go, but is a magnet for women of all ages looking for aspirational beauty innovation.
The Sephora shopper loves the "made for her" feel of the shopping experience and of course really enjoys the in-store perks, special offers and sephora promo codes that deliver MORE!
Loving That Loyalty
Sephora boasts longevity in its customer relation­s. Nearly one-in-three women have been shopping at Sephora for five to 10 years.
This trust-based relationship translates to market share for Sephora's private label brand of cosmetics. Shoppers buy Sephora branded products, because they believe Sephora branded products are of the same or higher quality than other brands sold at Sephora.
Go Shop Sephora and immerse yourself into a world of beauty that you can afford with a sephora promo code bargain on amazing ranges with Almowafir as your coupon partner!
Get MORE Beauty ideas from our blog on Ounass Beauty and Fashion GCC style.