Shop the luxury brand from Paris, Make Up For Ever at Sephora and leverage the innovation behind each one of these products to enhance your natural features and conceal your imperfections.
The make up brand has a range of sophisticated products for the face (Foundation, Ultra HD foundation, Ultra HD concealer), for the eyes (extravagant mascara, brow pencil, eye and face palette), for the lips (lipstick, lip color, lip liner).
The brand
MAKE UP FOR EVER is exuberant, versatile and full of energy. The brand views makeup as a means of self-expression and invites its audience and clients to play, try and ultimately re-discover their inner make up artist.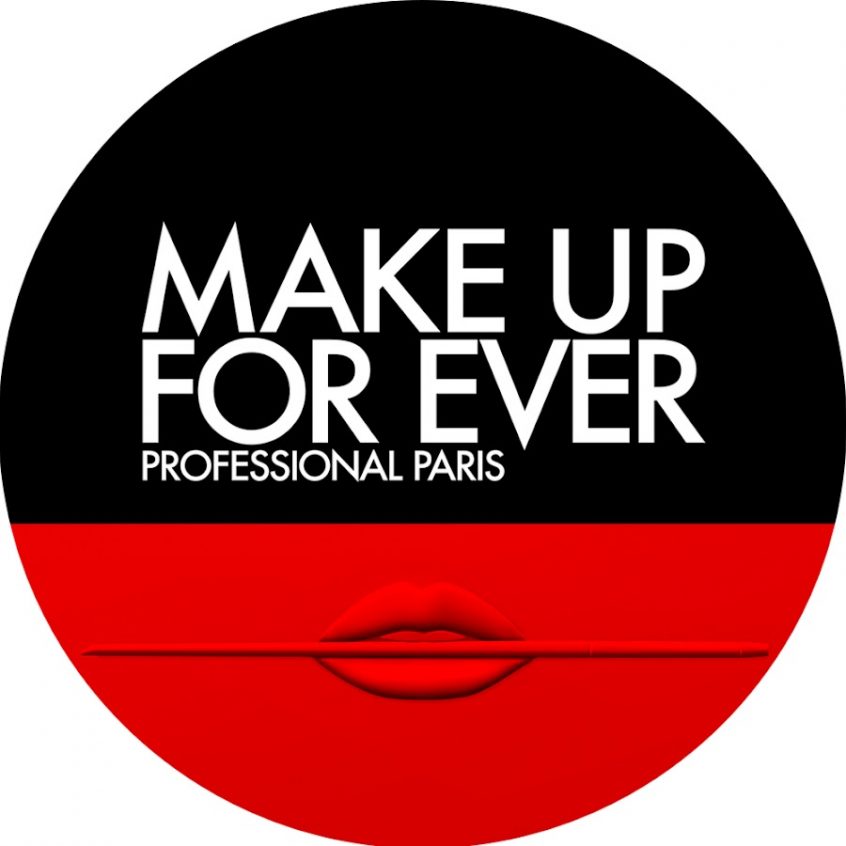 Make Up For Ever stays true to its name with makeup and skincare products which last a very long time and are full of innovative ingredients.
Make up for ever – a creative brand
The mission of MAKE UP FOR EVER is to inspire everyone to show who they really are and to empower them to express their creativity and uniqueness.
Dany Sanz – a Parisian make up artist-decided to create this high performance range of make up because she was facing a limited array of make up back in her studio in Paris in the 1980's.
She decided to design and develop a brand with an extremely expansive range of colors & formulas allowing creatives to truly express their artistic skills and personal edge. The company evolved and was later acquired by the LVMH conglomerate. The acquisition accelerated its growth.
Make Up For Ever is a collective of makeup artists co-creating high-performance products and services. They work hand-in-hand with scientists to co-create high impact cosmetic products.
Make Up for Ever also offers full professional make-up trainings in its academies in major capitals of the world.
New product innovations
Makeup Forever shade finder
Through a new technology, which differentiates between more than 90,000 skin tones, the Shade Finder provides a guarantee of accurate results which you will probably love.
Ultra-precise lipstick
Make Up For Ever launched an ultra-precise lipstick inspired by makeup brushes. It is an ultra-pigmented, satin-finish lipstick that provides all-day color and up to 24 hours of hydration while smoothing lips. It is infused with hyaluronic acid for a lip plumping effect. This lipstick is available in different shades of red, brown, pink, orange and beige.
In addition to the new products above, the cosmetics brand has been working hard in introducing new product innovations, a reworked retail concept and pushing deeper into digital.
The main objectives for the brand were to increase awareness and visibility of the brand beyond its existing niche (make up as form of art and expression), and to establish new awareness for the brand as a leader in the areas of bold color (red, purple, orange, brown) and sophisticated lipsticks.
What are some of the best sellers?
1. Best For All Skin Types: MAKE UP FOR EVER HD Invisible Cover Foundation 118 Flesh
2. Best Talc Free: MAKE UP FOR EVER HD Microfinish Powder
3. Best Easy-To-Blend Formula: MAKE UP FOR EVER 5 Camouflage Cream Palette No. 1
4. Best Pigmented Formula: MAKE UP FOR EVER Smoky Lash
5. Best Waterproof: MAKE UP FOR EVER Aqua Liner 13 Mat Black
Where can I shop these high performance makeup and tools?
Sephora and Noon in the KSA have a wide range of products in all the categories below
Face
Eyes
Lips
Artistic
Brushes and sponges
Make up removers and cleansers
The best deals for Make Up for ever in Saudi Arabia
Shop high performance products from Makeup artists at Sephora or Noon KSA.
If you want to get the best deals and the best value for your money, grab some Sephora promo codes or Noon coupons at Almowafir.
If this is your first purchase on any of these sites, if you sign up for the newsletter, you can get 15% off your next purchase.
Add your wish list to the shopping cart and finalize your make up selection. As soon as you are ready to order grab the relevant coupons at Almowafir and finalize the purchase.
All orders in the KSA should be delivered within a few days.
Sephora offers door delivery for KSA customers. You can pinpoint your exact location on the map, and all your orders will be delivered right at your door!
Skin types
Both websites sell a range of products according to different skin types and skin tones:
Normal
Combination
Uneven Skin Tone
Dry
Oily
Skin Tone
Skin Coverage
Both of them offer a wide choice of color palettes and product formulation
Color palettes
BEIGE
CLEAR
MULTICOLOUR
PINK
BROWN
WHITE
BLUE
YELLOW
GREEN
Formulation
Liquid
Cream
Stick
Powder
Noom has an extremely precise website with labels specifying the arrival date of each product (if they are not yet available on the site) and another set of labels specifying the delivery conditions.
Popular products from Make Up For Ever
Aqua Eyes Waterproof Eyeliner Pencil: A longwearing and waterproof eyeliner pencil that pairs instant color intensity with an ultra-creamy application.
Aqua Shadow Waterproof Jumbo Eyeshadow Pencil: Aqua shadow is a waterproof eyeshadow pencil with extra colored pigments and long-lasting hold, containing a generous jumbo tip.
HD High Definition Pressed Powder: This powder is translucent , blurs imperfections and imparts a matte finish. It blurs, smooths, and reduces shine with translucent, naturally matte coverage.
Lift Concealer-An oil-free, full-coverage concealer with a matte finish
HD High Definition Blush- HD Blush combines the second skin look of a cream with the ease of a powder and soft focus effect with a matte finish
HD High Definition Foundation-this foundation offers medium to just shy of full coverage.
Super Lip Gloss –a high shine lip gloss that isn't sticky, has better than average lasting power, and gives a nice moistening sensation. There are 17 shades that last through eating and drinking.