Summer is almost here and with this season comes our constant desire to renew our wardrobe and purchase the lightest Shein dresses, maxi dresses and the latest trends.
The rise of Shein as a fast fashion Empire
Shein has turned fast fashion into real-time retail.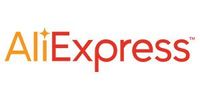 Verified Coupon

Last used 10 hours ago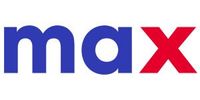 Verified Coupon

1 day left

Last used 10 hours ago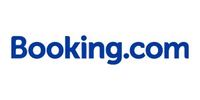 Last used 10 hours ago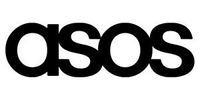 Verified Coupon

1 day left

Last used 10 hours ago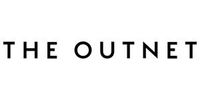 1 day left

Last used 10 hours ago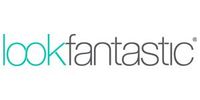 1 day left

Last used 10 hours ago
Zara started revolutionizing the retail industry in the early 2000s by delivering trendy clothing from design to store in a matter of weeks. Shein improved that model and was able to do that in a matter of days. Shein's unique model combines a super-fast supply chain with extremely quick and intelligent market research and customer acquisition based mostly on social media.
Shein's popularity
TikTok Popularity
Shein has a huge social media presence and targets mostly Gen-Z shoppers on TikTok where they spend a lot of their time Simply compare "haul" videos — where young fashionistas show off their latest purchases — the hashtag #sheinhaul dominates all retail competitors, with twice as many views as the hashtag #zarahaul.
Knowledge is power
Social media and website analytics are also where the company finds its design ideas. Shein leverages big data from Google, competitors and its own web site, thus grasping quickly what consumers want in real time — and providing it within a few days only.
Unbeatable prices
But the biggest reason Shein is so appealing to Gen Z consumers? The price of course! Although young consumers care about the environment, their shopping habits are impacted mostly by low prices.
Sign up for Shein style news
We recommend signing up for the newsletter and agreeing to Shein Privacy & Cookie Policy (by clicking the subscribe button).
How and where do I sign up?
Go to the sign-in /register page on Shein.

Fill in the form with:
Your email address. Make sure you can use it, as you will need to press a confirmation link.
Your password (no less than 8 characters, use letters and numbers at least).
Your style preference (non-obligatory).
If you sign up for Shein newsletter you will get an discount on each one of your purchases.
First orders also get a discount.
If you return to the website afterwards, sign in to receive additional discounts.
Maxi dresses at Shein
Maxi dresses are this summer latest craze. Shein offers a huge range of maxi dresses to cover you from top to toe. They have you covered with all styles of maxi dresses (from flowing floor length to fishtails style).
SHEIN mobile app
Now introducing the SHEIN mobile app! Download to enjoy everything you love about the site. SHEIN is a fun, ultra-affordable online shopping platform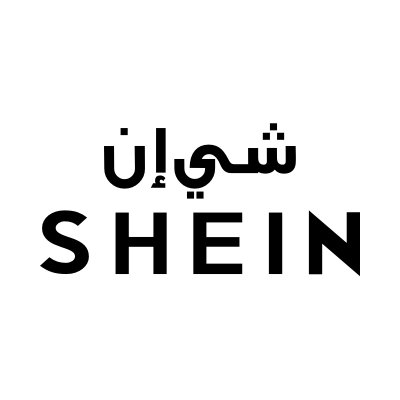 10 Recommendations while Shopping at SHEIN to make sure you get what you expect
Read thoroughly the item description
Double check the sizes for everything and know your measurements. …
When in doubt, choose one size larger
Read all customer reviews & analyze uploaded pictures.(be wary of items that have no customer photos) …
Manage Your Expectations. …
Order swimsuits and athletic clothing for optimal results
Make sure you order in advance if you are planning for a special event
Wash your Shein clothing before wearing
Be aware of the return policy
Look for Promo Codes.
Before paying for your items on Shein website, make sure you check out Almowafir website and get the free Almowafir Shein exclusive coupon promo code. Please check Almowafir 6th street coupon.
Dresses filters
When you browse through all the different dresses (and maxi dresses), you have several filter options
price high to low
price low to high
sleeve length
long sleeve
half sleeve
short sleeve
sleveless
Multicolor
high waist
v neck
maxi dresses
pattern type
new arrivals
top rated
Hot search
If you are not sure what to buy, you can use the search box on the top right side of the website. This search box will automatically give you the hottest items at the moment. (similarly to Google Trends)
If we choose something that is marked with the "Hot" icon, we are buying:
A product with many sales.
A garment that has a lot of comments and reviews.
A trendy color
This can make your life easier because it gives you clues of what other buyers are loving.
Popular Shein dresses
Ditsy Floral Tie Front Ruffle Hem Milkmaid Dress
This is a flattering dress for most body shapes! Make sure you are tall enough to wear this dress because it is a bit long. If you want a more fitted look, we would recommend sizing down one size.
Ditsy Floral Lettuce Frill Ruffle Hem Split Dress
This dress has a lightweight material making it a perfect fit for summer weather and humidity; The dress has a lining that goes to the mid-thigh area, so it's not too see-through. The dress fits true to size and there are adjustable ties on either side of the waist which help give the dress good shape. (The ties on the sides are right under the bust and are functional)
Ditsy Floral Print Backless Frill Trim A-line Dress
This dress can be dressed up or down for any occasion. The style shows your waist and the cut out back is sexy. Material not see-through. (the material is actually really good for Shein – the skirt is double lined – and the dress as a whole is really very flattering.)
Shein's homepage
It is always very useful to take a look at Shein's homepage. Sometimes, we are busy directly looking for something and we forget to check out the home page to find interesting things: new items in the catalog, clothes suggestions based on our searches or previous purchases, the latest promotions, and last but not least the latest trends in fashion.
Some other things to keep in mind and a note about SHEIN:
Shipping times can be long, so if you have a trip booked or a special event in mind, be sure to order at least 2-3 weeks in advance. But, you can return your items – not swimwear – for up to 45 days after purchase. That is reasonable return policy and if you have any other issues, reach out to customer care.