Classic fashion pieces have been increasing in numbers over the years, as many people are considering a lot of popular fashion items to be modern classics in today's era. Today, there are only a few pieces that are as iconic as the Balmain t-shirt.
The Balmain t-shirt is a simple shirt that features either the old-school logo or the relatively new logo of the Balmain brand. This t-shirt can come in a variety of colors, but two of the most popular colors are black and white, and the Balmain logo printed on it can be in silver, gold, black, or white. You can easily buy the Balmain t-shirt in online stores like Farfetch, where you can use a Farfetch promo code to get big discounts on items.

One of the biggest reasons why the Balmain t-shirt is popular today is because it has been frequently worn by dozens of different celebrities around the world. It is expected that celebrities would usually control the latest fashion trend, so it is already a given that the Balmain shirt will become a part of the trend. But, other than being a popular fashion piece, the Balmain t-shirt's popularity is also attributed to the brand itself. So, to know more about the brand, here are things that you should know about Balmain and its iconic t-shirt.
What is Balmain?
Balmain is a French luxury brand and fashion house that was founded in 1945 by Pierre Balmain, a fashion designer known for emphasizing elegance and sophistication in his designs. Currently headquartered in Paris, France, Balmain operates about 16 mono-brand stores in different cities around the world, including Los Angeles, Miami, London, New York, and Milan. Balmain also sells fashion items on their own website and also in online stores like Farfetch. Be sure to get a Farfetch discount code so that you can reduce the price of Balmain items you like to purchase.
The Balmain brand has been owned by Pierre Balman and his successors for many years until 2016, when Mayhoola Investments, an investment entity based in Doha, Qatar, acquired the brand for $548 million. Despite being acquired by another company, 70 percent of the brand is still being controlled by the heirs of Alain Hivelin, a businessman that was responsible for the revival of the Balmain brand years after Pierre Balmain's death in 1982.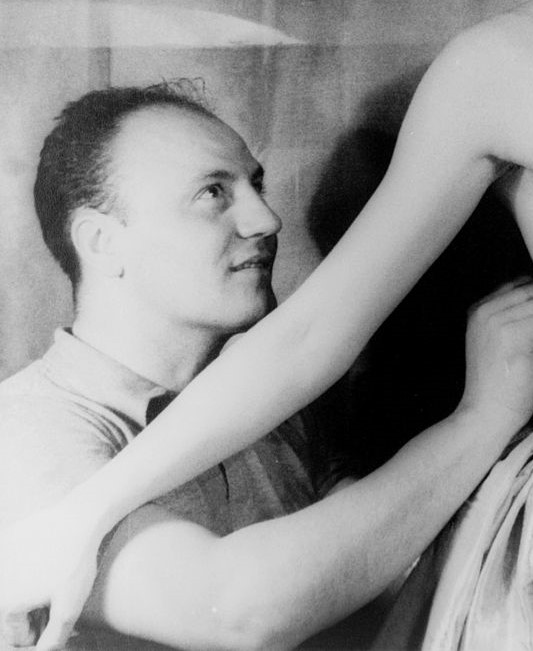 Who is Pierre Balmain?
Pierre Balmain was born in 1914 in Savoie, France. Balmain's father owned a drapery business, while his mother and sister had a fashion boutique where Balmain mostly got his passion for designing clothes from. After his father's death in 1921, Balmain started working at his mother's boutique, and from there, he learned more about fashion design and its intricacies.
From 1933 to 1934, Balmain would attend the École des Beaux-Arts to study architecture, but he spent most of his time designing clothes, specifically dresses. During his time at the said school, he would work as a freelance artist atelier Robert Piquet before becoming an apprentice for Edward Molyneux. Then, in 1934, he left school in order to focus his time working for Molyneux.
But, in the late 1930s, he would leave Molyneux's studio in order to serve in the French army pioneer corps and air force. After the war, Balmain would then work for Lucien Lelong. Pierre Balmain would later open his own fashion house in 1945, and the opening was accompanied by the release of his first collection of clothing. The brand's first fragrance called Jolie Madame would be released in 1949.
The Balmain brand quickly became popular in France and other countries, as Pierre Balmain would begin to be the main fashion designer for celebrities like Brigitte Bardot and Ava Gardner, as well as royalties and politicians like Queen Sirikit of Thailand and the former first lady of Nicaragua Hope Portocarrero.
Successors of Pierre Balmain
After Pierre Balmain's death in 1982, the Balmain brand would then be helmed by Erik Mortensen, who served as Pierre's right-hand man for many years, and he specifically started working as Balmain's assistant in 1951. In the year of Balmain's death, the fashion house hired Peggy Huynh Kinh, who would serve as the artistic director for the women's clothing and accessories lines of the brand.
Erik Mortensen would become one of the best successors of the Balmain brand, as he would win two Golden Thimble awards for two of his haute couture collections. Mortensen would later leave Balmain in 1990 to pursue other endeavors. He would then be succeeded by Herve Pierre as the lead director of the brand, although he was specifically tasked to take over the haute couture and the ready-to-wear lines.
Herve Pierre would leave in 1993 and will be replaced by Oscar de la Renta, who is considered the most influential designer for Balmain, and he served as the director from 1993 to 2002. De la Renta is widely known for having the same design philosophies as Pierre Balmain, as de la Renta also likes to focus on the sophistication and elegance of clothes. However, de la Renta wanted to showcase the elegance of his designs through simplicity rather than extravagance.
Christophe Decamin would then replace de la Renta as director of Balmain in 2005. Decamin was drastically different from his predecessors, as he wanted a more modern take on the Balmain brand instead of sticking to the classic and past designs. Many critics call Decamin a "star designer" because of his controversial celebrity status that overshadowed even the Balmain brand. Decamin would later be replaced by Olivier Rousteing in 2011. Rousteing would be credited for adding unique elements to the brand, particularly Asian-inspired elements that helped Balmain become even more popular in various countries in Asia.
Under Rousteing, Balmain would begin to collaborate with numerous brands and celebrities. In 2017, Balmain collaborated with L'Oreal to launch a new lipstick collection, and in the same year, Balmain also released a capsule collection with Victoria's Secret. At the end of 2018, Balmain introduced a new logo, which looks much simpler than the old logo and is most likely inspired by the modernity of the brand in the late 2010s and beyond.