Gone are the days when you had to stick to a specific time to catch your favorite TV shows and series. Now, you can enjoy all your favorite dramas and programs anytime, anywhere, thanks to online streaming platforms.
Among the leading platforms in this field, ensuring your enjoyment of the most exciting movies and the latest global dramas, especially Korean ones, is Viu.
Viu boasts the largest library of dubbed and translated Korean dramas, entertainment shows, as well as a variety of Asian and international series and films.
If you're a fan of Korean and Asian dramas and want to follow your favorite series freely at any time, now is the time to sign up for the platform.
What is Viu?
Launched in 2015 in Hong Kong, Viu quickly became the preferred destination for Asian art enthusiasts in many countries, including Singapore, Hong Kong, Malaysia, Indonesia, the Philippines, Egypt, Kuwait, Oman, Qatar, Saudi Arabia, and more. Today, it has over 66.4 million monthly active users and over 12.2 million premium subscribers, with numbers continuing to rise.
On the other hand, the platform provides dubbed dramas in many local languages, along with the option of translation into several languages, including Arabic.
You can follow these dramas through the official website viu.com or the Viu app on Android and iOS devices, as well as smart TVs
You can download the Viu app for Android devices from here and for iOS devices from here.
Features of Viu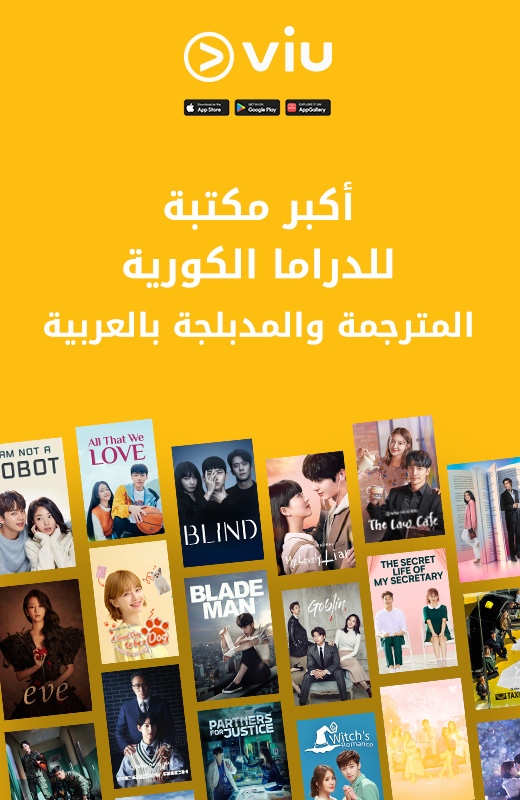 If you're not subscribed to Viu yet, perhaps today is the perfect time to do so and enjoy Korean dramas whenever you want.
But you may ask, what sets Viu apart from other platforms? What features make subscribing to it a wise idea?
Let us answer your question. Among the features that make Viu a preferred choice for millions to follow dramas, entertainment programs, and movies, we find the following:
Exceptional Viewing Experience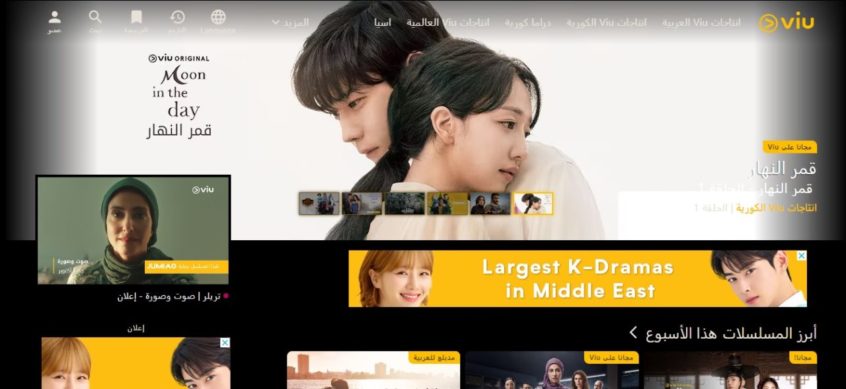 Ensures the highest possible quality for Korean dramas, movies, and series without interruptions, utilizing cutting-edge online streaming technologies.

Boasts an extensive library of popular and sought-after Korean and Asian dramas.

Diverse content, including Arabic, Indian, action, comedy, and Western romantic films and series.

Viu Originals category, featuring highly-rated original series.
Ease of Use with Viu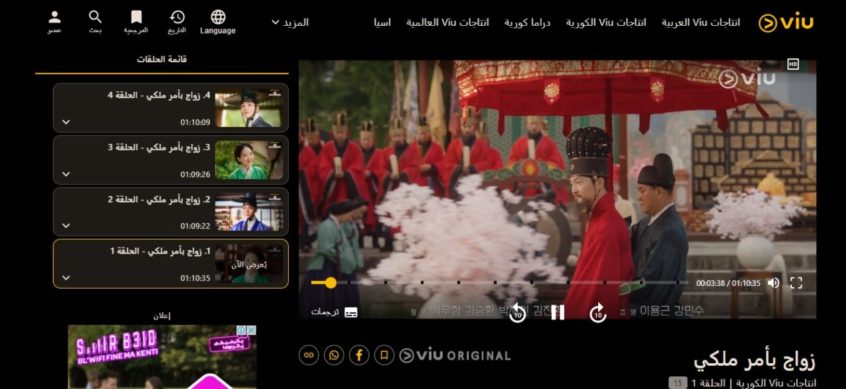 Accessible from any device, including laptops, desktops, tablets, smartphones, and smart TVs.

User-friendly website and application design for easy navigation to series and films.

Enables you to spend a lot of time watching high-quality content anytime, anywhere.
Uninterrupted Series Watching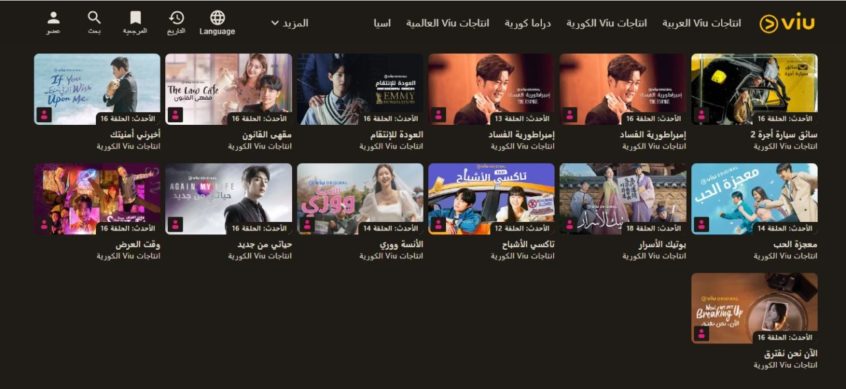 With Viu's premium account, enjoy uninterrupted access to all programs, series, and films.
Download series and movies limitlessly through the app for on-the-go or travel viewing.
Watch on up to 5 devices in high definition without interruptions or advertisements, as opposed to the regular account.
Stay Updated with the Latest Drama News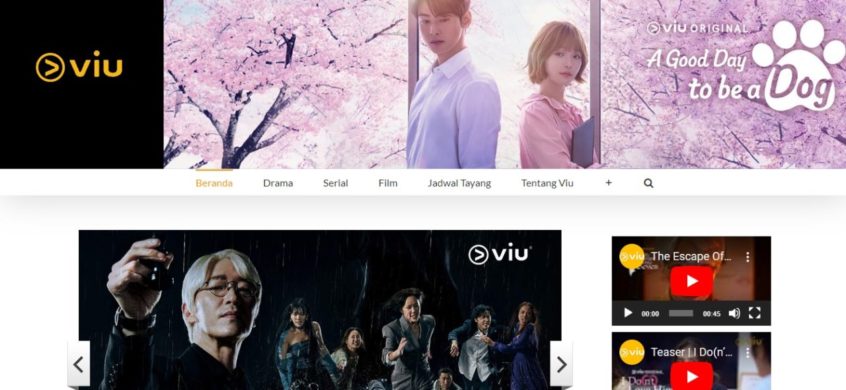 Follow Viu's blog for the latest news on Korean, Asian, and global dramas, including updates on Korean celebrities, their shows, and projects.
Explore celebrity skincare tips, dietary and fitness regimens, and more, all without the need for a premium account—this content is entirely free.
Early Access to Korean Dramas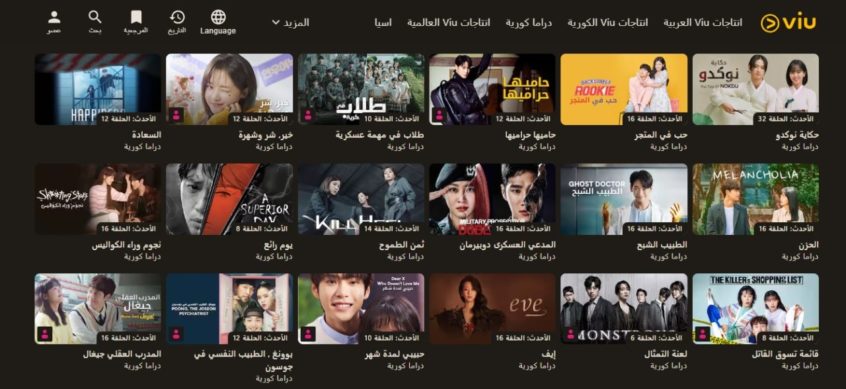 Subscribe to Viu and be the first to watch numerous Korean series and films.
Access a variety of dubbed works, Western films, and original productions exclusive to Viu, providing a unique viewing experience not available elsewhere.
My Experience with Viu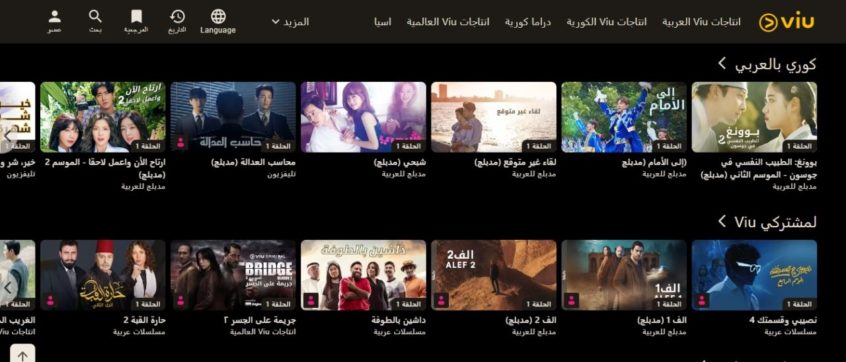 Through the following lines, we will share with you a series of experiences with Viu that users have posted online.
Experience 1
I used the free Viu service before but found the unlimited download feature for series and movies beneficial after subscribing to Viu Premium. This was particularly useful during my time in Malaysia, where Viu became my go-to entertainment platform. Unlike the Free Viu account, which allows you to download content for free only once, Viu Premium enables unlimited downloads at any time.
Experience 2
With a Viu Premium account, I can smoothly follow drama series without any advertisements. Even if an ad appears, it's a one-time occurrence, unlike the regular account that forces you to watch multiple ads throughout the series. A friend shared with me that she follows this method to avoid notifications on her phone, which could distract her. Additionally, if you dislike watching any ads, you can download the episodes and watch them offline.
Experience 3
A Viu Premium account allows you to watch new episodes eight hours before their original broadcast time. In contrast, the free account allows viewing after 72 hours, provided the content is available to everyone. This quick access sets Viu apart from many other online streaming platforms, addressing past frustrations of delayed access to new dramas.
Experience 4
Viu proves to be an excellent choice for Korean drama enthusiasts who crave immediate access to new episodes. Personally, I feel a sense of security using Viu, unlike other websites plagued with pop-ups that often trigger concerns about potential malware. An interesting feature on Viu is the Lifestyle category, a collection of videos similar to YouTube, featuring influencers like Liah Yoo and Joan Keem, though I haven't explored this category extensively.
Moreover, Viu stands out by allowing content streaming on up to 5 devices simultaneously, unlike other platforms like Netflix (based on subscription plans). I successfully tried watching shows on my phone and laptop simultaneously. These distinctive experiences were shared by users online regarding the Viu service.
Subscribing to Viu Premium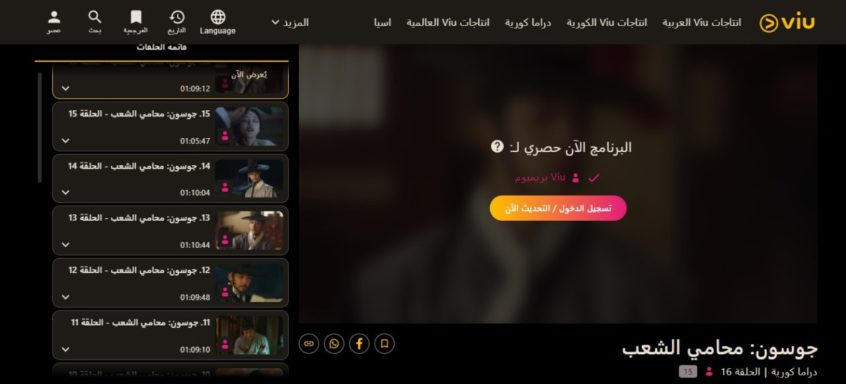 After learning about the numerous features and user experiences, the question remains: when should one subscribe to Viu? If you're a casual Korean drama fan or don't follow them regularly, the free account may suffice, offering limited access to Korean series, especially those produced before 2018. However, for a premium service, allowing you to watch your favorite programs immediately after release from anywhere at any time, a subscription is recommended.
With Viu Premium, you can download shows for offline viewing at any time, enjoying the largest library of Korean dramas without notable ad interruptions. Consider subscribing to this premium service and use a viu coupon code for an additional reduction.
In conclusion, Viu boasts the largest library of dubbed and translated Korean, Asian, and global dramas in Arabic and many other languages. Its advanced features, such as unlimited content downloads and simultaneous streaming on 5 devices, set it apart from other platforms, all at affordable subscription rates. Don't hesitate to subscribe and enjoy a plethora of high-quality Asian content at your convenience.