Shop Millions of Items at the Lowest Prices – Add an amazon promo code for Extra Savings
Amazon Prime is the best thing to happen since online shopping kicked off! You just bought a birthday gift on Amazon, and now you're wondering if it's going to get shipped in time for the big day or maybe you made a quick purchase yesterday and need it fast. What would life be like without having anything in the world delivered right at your door two days after purchasing without paying any additional fees? That might sound too good to be true, but what do we have here? A service called Amazon Prime which makes this possible! Add into the mix an amazon promo code or amazon coupon code found on Almowafir, and you have all the makings of super discount shopping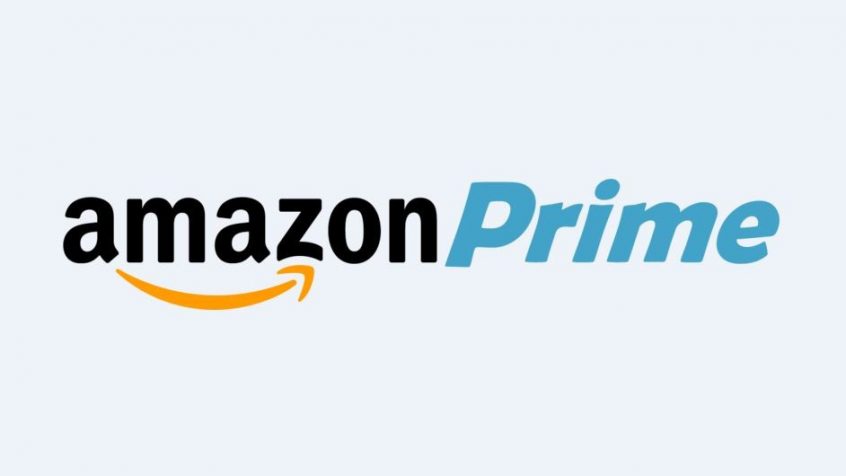 Here's How Amazon Prime Makes Online Shopping Perfect
Amazon Prime is a paid subscription service that gives Amazon shoppers a variety of perks and a plethora of services; from super-fast delivery, to unlimited music and video streaming with Prime Video, which is like Netflix, but better! Watch all the movies and TV shows you could ever dream of without having to leave home.

The biggest perk, however, is free one- or two-day shipping on most items sold by Amazon. You can get anything in the world delivered to your door just two days after purchasing it without paying any additional fees as an Prime subscriber.
Amazon customers are eligible for a one time only free 30-day trial, giving you access to all the amazon prime membership benefits and as long as you cancel membership before the end of the trial period you won't be charged a penny. You can easily access over 40 million products, like electronic gadgets, clothes, books, home entertainment and so much more plus enjoy time limited flash sales and special offers ONLY for Prime Members. If you take into account an amazon promo code deal from Almowafir you are looking at super savings and really discounted shopping
Amazon Prime for UAE & KSA Online Shoppers
The Amazon Prime service is not free, in fact the annual subscription is AED 140 or SAR 200. So is the service worthwhile for our local shoppers in the UAE and KSA.?
We say a resounding yes, with a caveat, that you need to be a regular customer on amazon.ae or amazon.sa for the deal to really shine and help out your pocket.

What You Will Gain for Your Amazon Prime Subscription:
One of the initial perks of amazon prime and a cornerstone of the brand, is free shipping & fast delivery . For people who shop online a lot, shipping fees can really pile on. Prime membership eliminates that cost for over 100 million items. In addition, while two-day shipping is the Prime standard, other options can get your package home even sooner. Amazon Prime has one-day and same-day shipping for millions of products and essentials
Expect to gain:
FREE Next-Day Delivery on eligible items with no minimum purchase
FREE Expedited International Delivery on orders over AED 100 of Prime eligible items sold and shipped by Amazon US (through the Amazon.ae)
FREE Same-Day Delivery on eligible items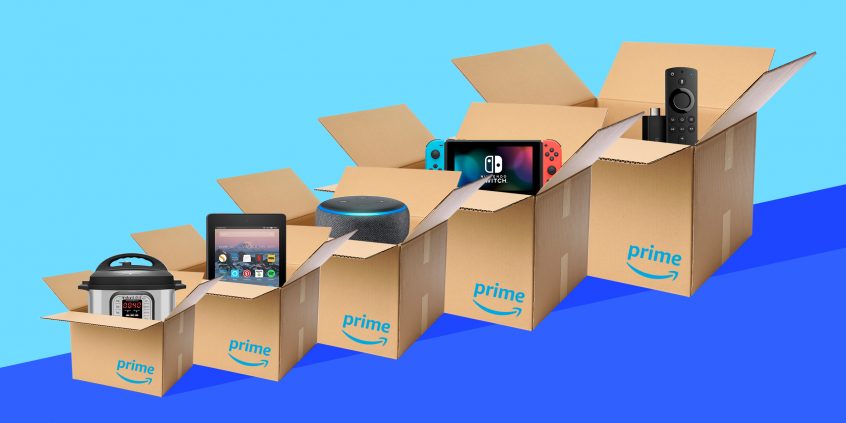 Amazon Prime opens up a world of exclusive deals, Prime Exclusive Brands  delivers on super saving shopping benefits. Prime users have access to products unavailable to regular users. An entire section of Amazon's site is devoted to brands that only offer products to amazon prime users, including several owned by Amazon themselves. More than that, amazon prime subscribers can enjoy special deals and savings, starting with 20% discounts on diapers and baby food through Amazon Family. Amazon Prime also racks up additional savings and offers deals on many pre-sale items. Add an amazon coupon code from Almowafir to ensure you are covered for discounts from every angle!
Expect to gain:
Prime Exclusive Deals: Members get exclusive access to a selection of member-only shopping deals on Amazon.ae. And Amazon.sa
Prime Early Access ensures you get 30 minutes early access to Prime eligible Lightning Deals on Amazon.ae and Amazon.sa
There are some exciting entertainment deals exclusively for members that any savvy online user would really enjoy.

Check out Prime Video which is included with an amazon prime account subscription. Streaming is available on any device for hundreds of movies and TV shows including Prime Originals.
Prime members on Amazon.sa and Amazon.ae can enjoy in-game content like skins and currency for popular games, plus an ever-growing collection of games they can claim and keep forever together with a free Twitch Prime subscription, all included with the Prime bundle.
Subscribers can enjoy content for some of the world's biggest games like League of Legends and Legends of Runeterra, are available now for Saudi and Emirati gamers to enjoy. This is a real plus for frequent players of video games. Twitch Prime gamers get free in-game loot every month and other exclusive surprises within their computer games. Users of Twitch Prime also get to stream the platform ad-free.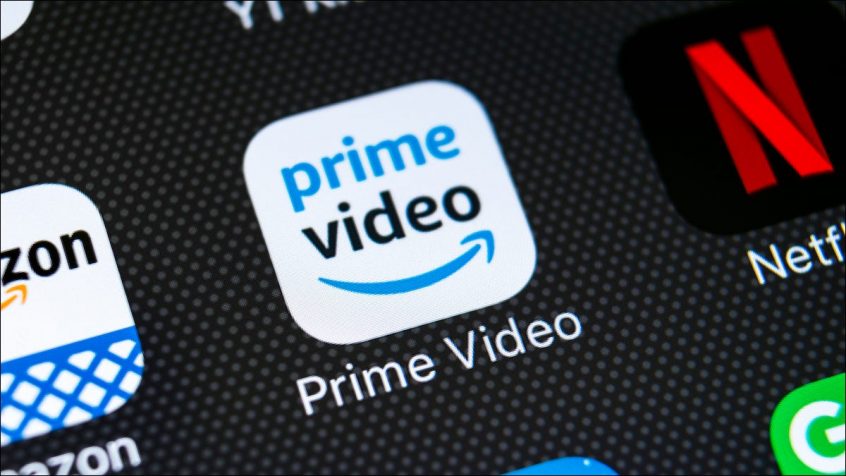 Prime Music lets you listen to two million songs on any device while picking from curated playlists and personalized stations. In addition you will gain Ad-free music with unlimited skips and can download music for offline listening.
Prime Audible entitles Amazon Prime members to simply download the Audible app and start listening with unlimited access to channels, scores of audio programs and are entitled to one free audiobook every month.
Expect to gain:
Prime Video gives members within the UAE unlimited streaming of movies and TV episodes.
Exclusive access to AMAZON ORIGINAL SERIES
Prime Gaming where you get free PC games, in-game content, and a free channel subscription on Twitch.tv every month.
Prime Music Playlist
Prime Audible collections
Enjoy Free Prime Reading as a amazon prime subscriber. Amazon began as an on-line bookstore, so it makes sense that this should be a benefit for readers. Prime Reading gives users a library of books, magazines, news stories, and more for phones, tablets, or Kindles. That's a wow!
Shop Smart with Almowafir amazon coupon code offers
In the UAE and Saudi Arabia the most popular amazon prime deal categories into 2021 are health & fitness products, beauty and perfumes collections, baby products, and pet products. Prime shoppers enjoy exclusive access to special shopping deals and events including Prime Day Sales which includes slashed prices on these popular categories.
Amazon has a special section on its website called Just for Prime. Here you'll find exclusive deals that only Prime members can enjoy. The deals range from electronics to home and kitchen devices. You can browse some of the deals here and be among the first to decide what's hot and what's not. Browse Almowafir for additional amazing discounts, amazon coupon code deals and amazon promo code offers, to make your shopping a real cash saving experience. Almowafir have a offer you can't refuse of with an exclusive amazon promo code free tryout. Go onto to Almowafir and see just how the combo with Amazon and the bevvy of amazon promo code offers will save you BIG MONEY!
Get more Amazon shopping tips here on the Almowafir retail blog.