Laptops For Cheap, Best Coupons & Deals In KSA & UAE (Feb 2023)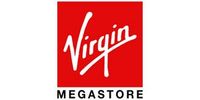 Show details
Hide details
›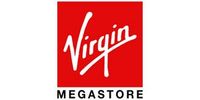 Save 10% On Microsoft Surface Pro 6 Laptops
Virgin Megastore discounts for advanced laptop lovers!
10% Virgin Megastore discount on the famous Microsoft Surface Pro 6 laptop!
Microsoft Surface Pro 6 is an amazing laptop, high-screen resolution and stunning Up to 13 hours battery that serves all your needs, whether for work or study.
Click now to grab Microsoft Surface Pro 6 and save 10% of the total amount!
Receive your order at your doorstep in all regions in United Arab Emirates, Saudi Arabia, Kuwait and Qatar.
Show details
Hide details
›
Best Deals of Laptops
Are you looking for the best budget laptops that have amazing battery life, for web browsing, or maybe a backlit keyboard?
Well, you're at the right place! Here, you can find the best budget laptops and cheap laptops as a part of some of the best deals available via Almowafir!
Just browse our store, and find the best coupons and discounts for laptop deals that are out of this world.
Regardless of if you're looking for a budget laptop, a cheap laptop, or just a laptop that has an operating system that you can use for web browsing and simple tasks such as writing and reading.
You can find whatever you're searching for through Almowafir. But, you can not only find it, but save money while shopping for these laptops.
Without further ado, let's see some of the best offers for cheap laptops that you can find via Almowafir!
Best Deals For Laptops For Feb 2023
Looking for a new laptop? You're at the right place. Browse our offers and find some of the best devices that have budget prices, but save even more money by using our coupons and discount codes for stores available via Almowafir!
You can start by picking a store that has a discount that you would like to utilize, then click on it, and the code will automatically be copied to your clipboard!
Also, you can find a special deal, and if you do so, you will be redirected to the page that will display all the laptops and other things that are within that special offer.
What are you waiting for?
Let's start shopping!
Here are some of the best deals within some of the best stores available via the provider:
Best Deals From Virgin Megastore For KSA & UAE
If you're from the Gulf, you've probably already heard about the Virgin megastore that offers countless options when it comes to shopping!
Here, you'll find some of the best cheap laptop deals that will meet your standards but won't require you to spend a lot of money.
Chances are you'll find your best budget laptop here, without any difficulties. Gaming laptops can also be found here, but if you're looking to get one, you'll have to spend a bit more money on them. If that doesn't pose a problem, feel free to browse for some of those as well!
With Almowafir, you get 12% off of the Apple MacBook M1 Pro, which is amazing, so let's take a look at what that laptop offers you and why this is one of the best deals when it comes to buying laptops: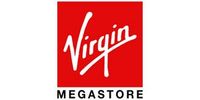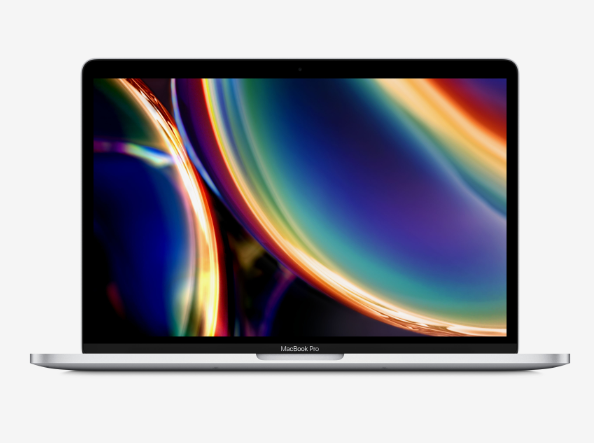 We all know and love the MacBook, and it's probably well-known how good and reliable this laptop is. But, let's take a closer look at the specifications that this laptop brings to the table since this is the best laptop deal on this website:
This laptop has an M1 processor with 8 cores which gives you enough power to run some of the most demanding apps that you wouldn't even dream of running smoothly on other cheap laptops.
The MacBook has 8GB of ram which is quite pleasing for most of you since you won't run games on this laptop. Taking that into consideration, 8Gb will be more than plenty for the majority!
512GB of internal memory that this laptop has is more than plenty to store all your files, pictures, songs, and anything you'll need to store on your MacBook. Also, don't forget that you have additional cloud storage which comes in handy if half a terabyte isn't enough.
The screen on the MacBook is widely known as one of the best screens on the market, and with a diagonal of 33.8 cm (13.3″), it gives you the best portability while being decent enough for work.
Unfortunately, this model doesn't have a tablet mode but don't be worried about that. This is a budget laptop in the world of Apple laptops, so if you're looking for a budget-friendly laptop that has an Apple logo on it, this is it!
Best Laptop Deals For KSA & UAE – Find The Best Budget Laptops For Feb 2023 via Almowafir
Are you in search of the best budget laptop? You're at the right place!
Almowafir gives you a wide variety of best budget laptop deals that you can browse and find your desired laptop – regardless of the operating system. We offer you everything from a Windows laptop to Chrome OS and Mac OS.
Find what you're looking for and save money via Almowafir!
Some of our partner stores offer cheap laptops that are discounted up to 70%, so don't waste your time and find any laptop you'd like among the best laptop deals in the Gulf!
Also, if you're interested in buying a budget gaming laptop, you can potentially find the best budget gaming laptop deals on our laptop deals page.
Shopping for budget laptops was never easier!
Shop for windows laptops, laptops that have a Chrome OS, and a lot more with Almowafir.
Lenovo Store
If you're interested in laptops and laptop deals, you've probably heard of Lenovo and their amazing Lenovo Chromebook duet along with a lot of other Lenovo offers with Intel Core processors as well as AMD setups.
Here, we're going to take a look at some of the best budget laptops that you can purchase at Lenovo. You can pick and choose from some of their most well-known line of laptops, and of course, utilize the coupon code from below: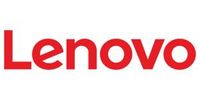 Go to
Lenovo.com
and paste the code at checkout to get your discount
Laptop deals that you can find there include:
Think Pad
Think Book
Idea Pad
Yoga
Legion
All of these lines of laptops are amazing, but you can find cheap laptops with good battery life here!
Here are our top picks:
This is one of the most reliable laptops on the market. When it comes to budget laptops, this is the peak of the offer. With amazing battery life, an amazing processor, and plenty of storage, this is the combination that has it all!
ThinkPad X1 Extreme Gen 5 specifications:
Intel i9 processor
Wi-Fi 6 with 5G (the most reliable Wi-Fi technology)
USB C port (Thunderbolt 4 X2)
Headphone Jack
Full HD monitor
90Wh battery with rapid charge technology
All these specs are amazing, and with the combination of the right price, it's a steal! The excellent battery life of this laptop, paired with rapid charging means you will never run out of battery. Use Almowafir to get a discount code and snag this laptop!
Yoga is one of the most popular and well-sold Lenovo laptops out there. It's easy to use, it's affordable, and you can always do simple tasks carefree via this device.
ThinkPad X1 Yoga specifications:
14 inch foldable screen (touch functionality available)
Intel Core i7 12th generation
Up to 32GB of RAM
57Whr battery with rapid charge
Bluetooth, WLAN, NFC connectivity along with WiFi 6
Plenty of ports including Thunderbolt 4, a USB c port, a headphone jack, and HDMI 2.0b
Yoga is the perfect combination of useful and affordable price, which is what the majority of you are looking for.
Basic specs allow you to enjoy full HD videos or just stream video content over it. The build quality of this laptop is amazing, and it really feels like you're holding a premium product in your hands.
The Intel Core processor allows you to do basic tasks with no difficulties, and even do some potential video editing! The USB C allows you to transfer data seamlessly to and from this laptop which comes in handy every now and then!
This unusual-looking laptop is one of the most original-looking "cheap laptops" which doesn't mean it's cheap but compared to what you're getting and for what price from other companies, it can be considered cheap.
Two screens are rarely seen in the laptop world, so when you run into one, you're destined to stare for a while, and we don't blame you!
The ThinkBook Plus offers you a wide array of jobs you can do on it, but can it be considered a cheap laptop? Well, for a laptop to be considered cheap, it needs to hold a lower price than the rest of its competitors, and that's exactly what the ThinkBook Plus does.
ThinkBook Plus specifications:
Intel Core I7 12th gen
Up to 32GB LPDDR5 RAM
Up to 2 terabytes of internal SSD storage
Up to 11 hours of battery life (which is amazing!)
Intel Iris X integrated graphics card
WiFi 6E & Bluetooth 5.2
Many ports such as Thunderbolt, regular USB C, and regular USB A
With all these specifications and two screens that can work up to 11 hours, this is a premium laptop amongst the laptop deals that will require more money for fewer screens and lower specs.
This is also one of the Windows laptops that support other operating systems such as Linux.
Searching for a Cheap Laptop? Search Our Offer And Find The Best Budget Laptop For Feb 2023
If you're searching for a budget laptop or a cheap laptop, you should definitely browse our offers that will allow you to save money by using Almowafir promo codes and coupons that will help you save money!
This means that you can either buy a better laptop, or that you can get the cheap laptop even cheaper!
Need a laptop for video editing? Are you concerned about the build quality of budget laptops? You can find the perfect balance of budget systems and budget build qualities right here, by browsing the Almowafir offers for the best cheap laptops out there.
Everything from backlit keyboard features to basic machines such as HP Chromebook or Asus Chromebook can be found here! Even Samsung Chromebook (if you're lucky!), all you have to do is browse our offer.
Extra.com Offers For Feb 2023 – Best Cheap Laptop Offers for KSA & UAE
Extra.com is one of the most well-known websites when it comes to technology and tech gadgets in the Gulf.
This is for a good reason since they have some of the widest offers out there, and with Almowafir, you can save up to 25% on your laptop purchase, which is a quarter of the price!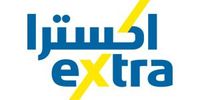 Go to
Extra.com
and paste the code at checkout to get your discount
Now, let's see what Extra.com has to offer: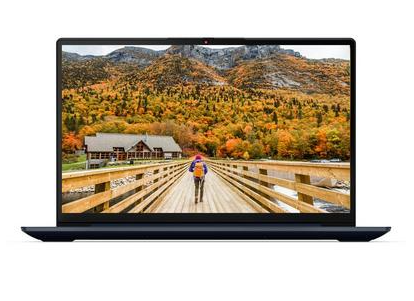 We mentioned Lenovo previously, but that doesn't mean that we are done with Lenovo laptops. They are some of the best budget laptops out there, so we will mention them a few more times throughout this article!
The IdeaPad 3 is one of the most popular cheap laptop options out there, and for a good reason. Amazing battery life and good specs make it a phenomenal combination.
IdeaPad 3 specifications:
AMD Ryzen 3 processor
15.6-inch Full HD screen (1080p)
128GB internal SSD memory
4GB of RAM
This is a true cheap laptop option that you should consider. When talking about a good cheap laptop, the IdeaPad 3 comes to mind instantly. If you're looking to save some money and get a laptop that you can do almost anything with, paired with a battery life worth mentioning, this is the choice for you.
When it comes to cheap ultrabooks that have a good Intel Core processor, Microsoft Surface Go is an amazing choice.
Good build quality paired with a display with thin bezels and the same price as some laptops with worse specs, this is the bang for the buck everybody's looking for!
Microsoft Surface Go specifications:
Intel Core i5 quad-core processor
8GB of RAM
128GB of SSD memory
12,4 inch 1536 x 1024 Touch Screen
USB C & Headphone plug
When you take into consideration everything we've just told you, you can see that this is one of the best ultrabooks, especially if you take into consideration that this one has the all-day battery life if you know how to utilize its battery!
Huawei isn't a popular brand when it comes to laptops, but you'd be very wrong if you'd disregard their offerings.
Their laptop deals are some of the best out there, and the prices they put on their machines are more than affordable. An affordable price, alongside the discount that you can get by using the Almowafir website really is a combination out of this world!
Huawei MateBook D15 specifications:
15,6-inch 1080p screen
Intel Core i3 10th generation processor
8GB of Random Access Memory
156GB of internal memory
Fingerprint reader with touch ID
Headphone plug and USB type C
This is truly one of the best laptops on this list, and it can serve you well, regardless of the type of work you're going to do in this machine. It has an amazing processor that can outperform some of the most common processors like intel Celeron. We know that intel Celeron isn't as powerful as this one, but it is often used in budget laptops.
Best Laptop Deals In KSA & UAE For Feb 2023, Save Money With Almowafir And Buy A New Laptop
Buying a new laptop can be stressful, and we're aware of that. But what if we told you that you can buy a new budget-friendly laptop and save money while doing it?
Almowafir offers you a ton of promo codes and discounts for laptops from all over the internet! Countless websites offer you to shop for their best products at lowered prices just by using Almowafir.
Go on to our website and pick a store that you'd like to shop from. With that, you can then browse their discounted articles and pick the best one for yourself!
Get the best prices for laptops ever just by using Almowafir and our special offers for the best cheap laptops out there!
NewEgg Discounts For Laptops In Feb 2023, Best Budget Laptops At NewEgg Website
NewEgg is another quite popular website store in the Gulf. If you've shopped for appliances and tech items, chances are you've already seen their website.
Well, now we're going to take a look at some of the best deals for budget laptops that they offer, and see what's worth your time and money. Of course, we have a great Newegg discount code for you!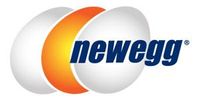 Go to
Newegg.com
and paste the code at checkout to get your discount
Here are some of the best offers on the NewEgg website: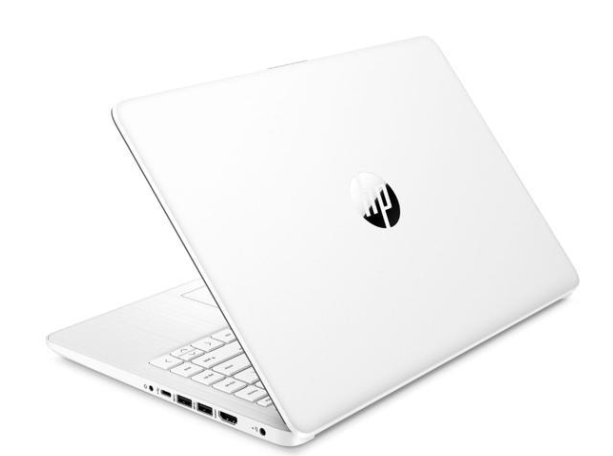 HP is another amazing company that makes all kinds of laptops, including budget laptops that you're searching for.
This model is one of the most sought-after models since it's the true meaning of a "budget laptop".
HP 14 specifications:
14″ HD (1366 x 768) Display
Intel Celeron N4020 1.10 – 2.8GHz
4GB DDR4 RAM
64GB eMMC
Card Reader
HDMI
Wi-Fi, Bluetooth
With these specs, you can do almost anything. Basic tasks such as writing, watching clips, or browsing the web have never been easier and cheaper. A laptop such as this is a real testament to the middle class of laptops.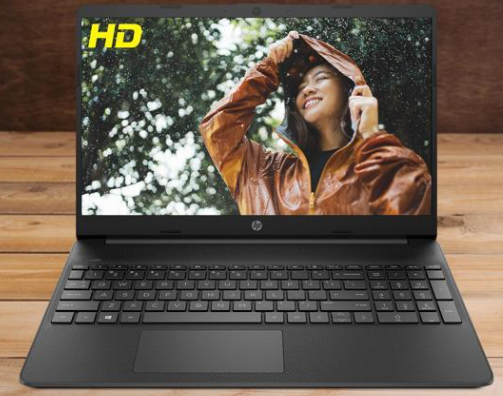 This is another amazing HP budget laptop that you should consider in your pursuit.
HP is aware of the fact that most people don't buy expensive and premium laptops, but instead go for something more friendly to their wallets.
This machine is another great example of a budget laptop with a fantastic battery life that offers a lot to its user.
HP 15s specifications:
15.6″ HD Display
AMD 3020e 1.20 – 2.6GHz
8GB DDR4 RAM
Upgraded 256GB NVMe SSD
Vega 3
Card Reader
HDMI
Wi-Fi, Bluetooth
The connectivity and usability of this laptop are amazing. Basic tasks are easy to complete, and you can even maybe run some games if you'd like
A perfect combination of budget-friendly and usable is shown in this laptop, and you shouldn't toss it aside, but instead consider it as one of the best options on this list.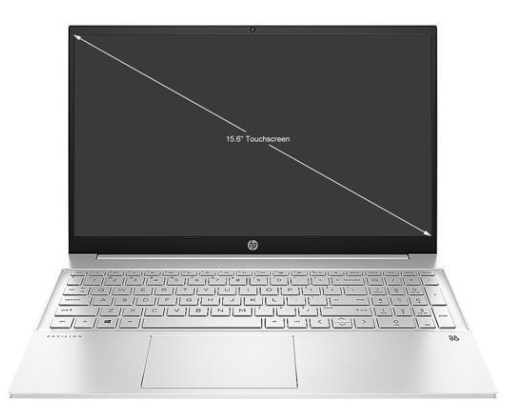 HP Pavilion is one of the most well-known laptops out there. It's a bit more expensive than the previous two HP models, but for a good reason.
The quality of the build of this laptop along with the specs it holds inside a sturdy frame is a winning combination.
HP Pavilion specifications:
AMD Ryzen 5 5000 Series 5500U (2.10GHz)
8GB Memory 512 GB PCIe SSD
AMD Radeon Graphics
15.6 Inches Touchscreen 1366 x 768 resolution
With 8GB of RAM and a fairly strong processor, you can complete almost any everyday task that's put in front of you.
This is exactly what the majority of you are looking for, and HP understood that. This Pavilion laptop is one of those machines that seem to be made to meet all of the consumer's needs.
Best Cheap Laptops Deals KSA & UAE Feb 2023 – FAQ
Where can I find the best deals for budget laptops in KSA & UAE?
You can find the best budget laptop deals on the Almowafir website. Shop for laptops and save money at the same time!
What is the best deal for laptops on Almowafir?
You can get a discount worth up to 70% on laptops via Almowafir, depending on what store you are going to shop from.
What are the best stores for buying laptops?
Almowafir offers you over 10 stores that you can shop from and save money. Some of the best stores available are: NewEgg, Extra, and Virgin Megastore.