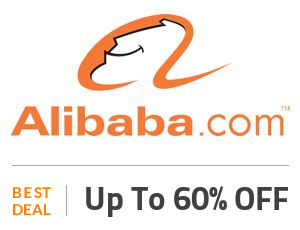 Check Out Alibaba's Dec 2023 Extensive Range Of Products And Save Money With The Alibaba Promo Code (Up To 60% Off)

When shopping on Alibaba, using Almowafir's promo codes is a savvy way to unlock substantial savings. These promo codes, updated regularly, give you access to discounted rates on a vast array of items. Presently, you can enjoy up to 50% off on phone… Read more about Alibaba coupons
Still Looking?
Here are some offers you might like
Alibaba Promo Codes & Deals
Alibaba Coupon Stats
Used today: 1
Total offers: 4
Coupon codes: 0
Best discount: Up To 60% OFF
Alibaba Discount Tips – Increase Your Savings When Shopping At Alibaba With Almowafir's Promo Codes
When shopping on Alibaba, using Almowafir's promo codes is a savvy way to unlock substantial savings. These promo codes, updated regularly, give you access to discounted rates on a vast array of items. Presently, you can enjoy up to 50% off on phone accessories and home and garden items, and up to 60% off on sports and entertainment products, without needing to enter any code.
In addition to these promotional codes, make sure to keep an eye out for Alibaba's sales events. During these periods, you can secure popular electronics at discounts of up to 10%, coupled with free shipping. These sales events can offer remarkable value and help you stretch your budget even further.
For those looking to purchase in large quantities, whether for a group or a business, Alibaba's provision for bulk purchases is an excellent way to save. By purchasing items in more significant amounts, you can often get a lower price per unit, leading to substantial overall savings.
Lastly, one unique feature that sets Alibaba apart is the opportunity it provides for buyers to negotiate directly with sellers. This can be a highly effective way to secure further discounts on your purchases, ensuring you get the most value for your money. Remember, every penny counts, and with these tips, you can make your shopping experience on Alibaba not only more enjoyable but also more cost-effective.
About Alibaba
Alibaba is an outstanding Chinese multinational technology conglomerate and a world-leading platform for online commerce. Founded in 1999, the company has revolutionized the digital marketplace by providing unparalleled access to a broad spectrum of products from over 40 diverse categories, establishing itself as a one-stop solution for global wholesale trade.
Bridging the gap between sellers and buyers, Alibaba offers a multitude of product categories catering to virtually every aspect of a consumer's lifestyle. These categories encompass clothing, consumer electronics, home supplies, accessories, and a wide range of other products. Whether you are in search of the latest fashion trends, innovative tech gadgets, exquisite home decor, or outdoor equipment, Alibaba stands as a robust online portal that promises to meet all your shopping needs.
A distinguishing feature of Alibaba lies in its extensive selection of consumer electronics. Here, buyers can explore cutting-edge gadgets, smartphones, home appliances, and much more from top-tier brands around the globe. The platform also excels in offering high-quality clothing options for men, women, and children. From everyday basics to exclusive designer pieces, Alibaba showcases a comprehensive variety of apparel to suit different tastes, occasions, and budgets.
The offerings extend beyond clothing and electronics, reaching into sectors like home supplies and accessories. These collections feature everything from furniture, lighting, and kitchen appliances to home decor items, bringing the latest home trends to your fingertips.
Moreover, Alibaba's comprehensive platform has become a go-to place for sports and entertainment merchandise. Whether you are a fitness enthusiast seeking the latest sports equipment, a music lover hunting for high-quality instruments, or a gamer in need of the newest releases, Alibaba has got you covered.
Alibaba's massive inventory, coupled with its commitment to affordability, quality, and variety, makes it a universal hub for a wide array of products. It continues to be a premier destination for global consumers and sellers, reshaping the landscape of e-commerce with its user-friendly interface, competitive prices, and vast product range. Alibaba not only simplifies shopping but also provides an exciting and diverse shopping experience for all its users.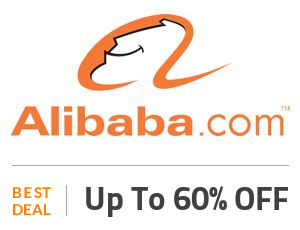 How Do I Use Alibaba Promo Code
Using Alibaba promo codes is a straightforward process designed to save you money with ease. Follow these steps:
Begin by browsing through the vast array of products available on Alibaba. Once you've identified the item you want to purchase, click on it to see the product details.
If you're satisfied with the product details, including quantity, price, and shipping, click on the 'Add to Cart' button.
If you've chosen to add the product to your cart, you can continue shopping and add more items.
Once you're done shopping, click on the 'Cart' icon located at the top right corner of the website.
Before proceeding to checkout, look for a field that says 'Enter Promo Code'. Here, enter the Alibaba promo code.
After you've entered the code, click on the 'Apply' button. If the code is valid, you will see the discount applied to your total cost.
Now, you can proceed to checkout, fill in your shipping details, and complete your purchase.
Remember that you can only use one promo code per order. However, it's always a good idea to have a few additional codes at hand in case one doesn't work. Happy shopping and saving at Alibaba!
Alibaba Store Features
Alibaba prides itself on delivering excellent customer service. Customers can reach out to the support team by calling the toll-free phone number (888) 983-1688. They can also send a fax to 408-748-1218. For real-time assistance, customers can use the live chat feature available on the Alibaba website. The service team is dedicated to resolving queries efficiently.
Alibaba's return policy is largely determined by individual sellers. Therefore, the provision of free returns can vary significantly between sellers. Buyers are strongly advised to check the return policy, including potential return shipping costs, before making a purchase.
Extended warranties on Alibaba are primarily managed by individual sellers and can greatly vary from one to another. As a potential buyer, it's crucial to inquire about the availability and terms of any extended warranties directly from the seller prior to purchase. Alibaba's platform facilitates buyer-seller communication. Keep in mind that while some sellers may offer extended warranties, others may not.
Shipping Methods
Alibaba offers a range of shipping methods that caters to customers worldwide. The options available depend on the individual seller and the buyer's location. Commonly used shipping methods include express couriers such as DHL, FedEx, and UPS, as well as standard postal services and freight shipping for larger orders.
Each shipping method has its own costs, delivery times, and tracking options, all of which can be viewed and selected during the checkout process. Be sure to consider your specific needs, such as delivery speed and shipping cost, when choosing the right shipping method for your Alibaba purchase.
Payment Methods
Alibaba offers a diverse range of payment methods for global transactions. This includes Visa and MasterCard credit/debit cards, Apple Pay, Google Pay, PayPal, and wire transfers. Other payment options include Afterpay, DOKU, Dragonpay, Boleto, Bancontact, EPS, Giropay, iDEAL, PayU, Przelewy24, Sofort, Trustly, MOLPay, and Pay-easy. Each of these options has its own unique transaction limits, fees, and processing times.
Return Policy
The return policy on Alibaba is largely determined by the individual sellers, making it crucial for buyers to communicate and clarify this before purchasing. Buyers generally have the right to return products within a specified period if they do not meet the agreed-upon standards.
However, the specifics of the return process, including costs and timeframes, can vary significantly from seller to seller. If a dispute arises, Alibaba has a resolution process in place to facilitate a fair outcome.
Alibaba Deals And Coupons For Dec 2023 FAQs
Question 1: Does Alibaba offer free shipping?
Answer: Free shipping on Alibaba is usually determined by the individual sellers and may vary significantly. Some sellers may offer free shipping depending on your location and the amount of your order. Always check the shipping details before making a purchase.
Question 2: Can I return items on Alibaba?
Answer: Yes, you can return items on Alibaba, but the terms of return are usually set by the individual sellers. Always check the seller's return policy before purchasing. Alibaba also has a dispute resolution process to assist with any issues that may arise during returns.
Question 3: How can I track my order on Alibaba?
Answer: Once you've placed an order on Alibaba, you can track its progress directly from your account. Go to 'My Orders' and select the relevant order. From there, you can view details of the shipment and tracking information provided by the seller.
Question 4: Can I negotiate prices with sellers on Alibaba?
Answer: Yes, Alibaba's platform allows buyers to communicate directly with sellers, which often includes the ability to negotiate prices. This feature is particularly useful when making bulk purchases.
Question 5: Are all products on Alibaba from China?
Answer: While Alibaba is a Chinese company and many of the products available are from China, it is a global trading platform. This means you can find products from sellers around the world, not just in China.
Question 6: Can I sell my products on Alibaba?
Answer: Yes, Alibaba provides a platform for suppliers to reach a global audience. By setting up a seller account, you can list your products for buyers around the world to view and purchase.
Shipping Methods
Standard shipping (Depends on your location)