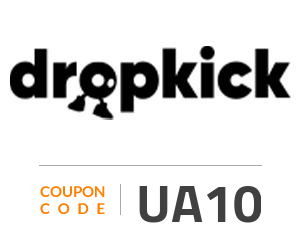 Get a 10% Discount with Almowafir's Exclusive Jun 2023 Dropkick Promo Code: Your Key to Affordable Streetwear Fashion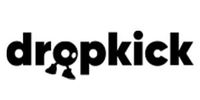 Verified Coupon

Last used 10 hours ago
Show details
Hide details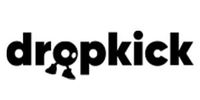 Verified Coupon

Last used 10 hours ago
Still Looking?
Here are some offers you might like
Dropkicks Promo Codes & Deals
Dropkicks Coupon Stats
Total offers: 2
Coupon codes: 2
Best discount: Up To 10% OFF

Dropkick Discount Tips – Grab Almowafir's Jun2023 Coupon Code (UA10) And Save 10% On Your Next Purchase
When shopping with Dropkick, there are several tips that can help customers secure the best deals and save money. Firstly, the platform regularly offers discounts and promotions on their range of sports apparel, footwear, and accessories. Customers are encouraged to frequently check the Dropkick website for any such deals or promotional offers.
Next, using the exclusive discount code offered by Almowafir can provide an extra 10% discount on all products. To take advantage of this exciting offer, you can apply the discount code (UA10) at the checkout. The code is applicable on all orders from Saudi Arabia, the UAE, and Kuwait, lowering the price of their favorite clothes, shoes, and sports fashion from various collections on the Dropkick website.
Additionally, signing up for the Dropkick newsletter allows customers to receive timely updates on the latest product arrivals, exclusive discounts, and promotional offers. Lastly, considering seasonal sales and special events like Black Friday, Cyber Monday, and Holiday sales can lead to substantial savings. By employing these money-saving tips, customers can enjoy top-tier, stylish sportswear without straining their wallets.
About Dropkick
Dropkick is the ultimate destination for sports enthusiasts searching for top-quality, stylish athletic wear and accessories. Offering an extensive range of products from globally recognized brands such as Nike, Adidas, Puma, Reebok, and more, Dropkick serves a wide variety of customers across Saudi Arabia, the UAE, and Kuwait.
The selection at Dropkick is a fusion of style, comfort, and functionality, designed to ensure maximum performance while maintaining a high aesthetic appeal. From cutting-edge sportswear to durable footwear and versatile accessories, Dropkick presents a comprehensive catalog for all fitness needs. The collections cater to all, from professional athletes to beginners, and extend to men, women, and children of all ages.
In collaboration with Almowafir, Dropkick proudly offers an exclusive 10% discount on all products. To seize this fantastic offer, customers can use the discount code (UA10) at checkout. This code is applicable on all orders from Saudi Arabia, the UAE, and Kuwait, slashing the price of favorite clothes, shoes, and sports fashion from various collections on the Dropkick website.
With Dropkick, customers are introduced to a perfect blend of style, comfort, and performance. Its dedication lies in providing an unmatched shopping experience, guaranteeing customers find the right product that suits their needs and surpasses their expectations.
By shopping at Dropkick and utilizing the exclusive Almowafir discount code (UA10), customers unlock outstanding value on premium sports apparel and accessories. Dropkick is the perfect place to discover the distinction in quality athletic wear.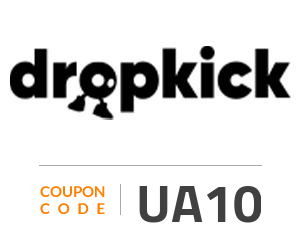 How Do I Use Dropkick Promo Code
Using the Dropkick promo code is a straightforward process designed to provide customers with an effortless shopping experience. Here are the steps to use the promo code:
Visit the Dropkick website and browse through their extensive collection of sports apparel, footwear, and accessories.
Once you have selected your desired items, add them to your shopping bag.
After adding all the items to your bag, proceed to the checkout page. Here, you will find a field marked 'Enter Promo Code' or similar.
In this field, input the Dropkick promo code – in this case, (UA10) for a 10% discount. After entering the code, make sure to click on the 'Apply' button to activate the discount.
You will then see the discount applied to your total purchase amount. Proceed to make the payment at the reduced price.
Congratulations, you have successfully applied the Dropkick promo code and made savings on your purchase!
By following these simple steps, customers can enjoy significant savings on their orders, making their shopping experience at Dropkick even more rewarding.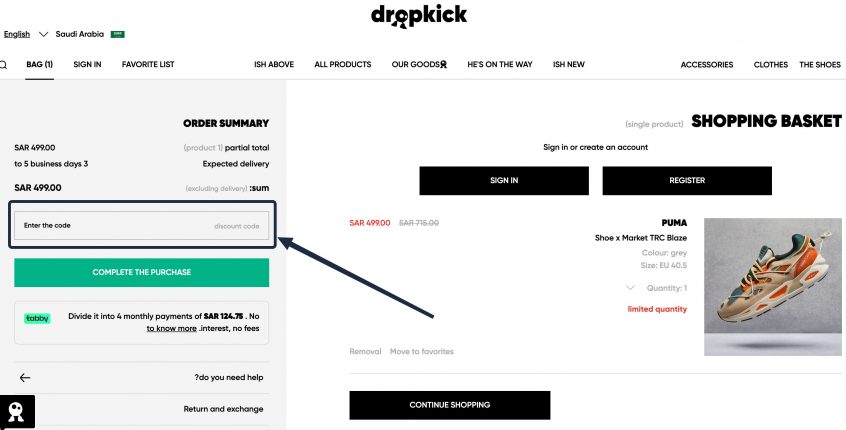 Dropkick Store Features
Dropkick understands the importance of providing comprehensive and responsive customer support to ensure a seamless and satisfying shopping experience. Their dedicated customer service team is available from Saturday through Thursday, from 9:00 am to 6:00 pm, ready to assist with any queries or concerns.
Customers can directly reach out to the team by dialing 800-DROPKICK. This toll-free number offers a convenient and effective way to communicate, ensuring customers' needs and queries are addressed promptly.
Alternatively, for customers who prefer written communication or have queries outside of operating hours, Dropkick provides an email support system. To get in touch via email, simply navigate to the bottom of their website. You'll find an 'Email Us' button that will open up a direct communication channel with their customer service team. This is an efficient and straightforward way to ask any questions, seek advice, or express concerns about your order.
In addition, while Dropkick doesn't explicitly offer extended warranties on their products they do ensuree a hassle-free shopping experience by offering a free return policy within 14 days of purchase.
Shipping Methods
Dropkick offers a well-defined shipping policy to provide customers with clear expectations for delivery times and costs. Dropkick ships to UAE, KSA, and Kuwait.

For orders exceeding AED 149 in UAE, SAR 149 in KSA, or KWD 70 in Kuwait, Dropkick offers free shipping. Otherwise, a minimal shipping cost of AED 15 is charged for orders below AED 149 in the UAE. Additionally, customers can opt for Cash on Delivery (COD) for an extra AED 10.
The expected delivery time is 1 to 3 working days. However, orders placed after 2 pm UAE time will be processed the following business day. Importantly, Dropkick reserves the right to refuse delivery to certain areas, in which case customers can arrange for pickup with the customer service team. Please note that if you're shopping from the UAE online store, shipping is restricted to locations within the UAE only.
Payment Methods
Dropkick offers a variety of convenient payment methods to cater to their customer's diverse preferences. Customers can choose to pay using several secure options such as credit or debit cards (Visa, Mastercard), Tabby, and Apple Pay. The platform ensures safe and secure transactions, giving customers peace of mind with each purchase they make.
In addition to these methods, Dropkick also provides the Cash on Delivery (COD) option for customers within the UAE. This allows customers to pay for their items in cash upon delivery, adding an extra level of convenience. It's important to note that an additional AED 10 is charged for COD transactions.
Return Policy
If customers are not pleased with their order from Dropkick, they can return it within 14 days of receipt for a full refund to their credit/debit card, provided the returned products are unused and with the original tag attached. If a wrong, damaged, or faulty item is received, customer service should be contacted within 48 hours of receiving it.
Refunds may take up to 14 working days to process. Unfortunately shipping fees, taxes, and/or customs duties will not be refunded. For COD orders, a voucher code for the returned order's amount will be provided.
Methods of Contacting Dropkick Customer Service
UAE:
Phone: 80037675425
KSA:
Phone: 80037675425
Saturday – Thursday from 9:00 am – 6:00 pm
Kuwait:
Phone: 80037675425
Email: customercare@dropkicks.com
Social:
Current Dropkick Top Offers and Deals for Jun 2023 – FAQs
Question 1: Can I use more than one Dropkick promo code per order?
Answer: Typically, only one promo code can be used per order. However, Dropkick's promotional policies may vary, so it's always a good idea to check the specific terms and conditions of the code you're using.
Question 2: What should I do if my Dropkick promo code isn't working?
Answer: First, check that the code has been entered correctly. If it's correct and still not working, it may have expired or may not apply to the items in your cart. If you're still having trouble, reach out to Dropkick's customer support.
Question 3: How long does it take for Dropkick to deliver orders?
Answer: In the UAE, delivery typically takes between 1 to 3 working days. Orders placed after 2 pm UAE time will be processed the following day. Please note, delivery times may vary depending on your location.
Question 4: What should I do if I receive a wrong, damaged, or faulty item from Dropkick?
Answer: If you receive an incorrect or faulty item, contact Dropkick's Customer Care within 48 hours of receipt. They will guide you through the return process and ensure you get a suitable replacement or refund.
Question 5: Can I return a product if I've changed my mind?
Answer: Yes, Dropkick allows customers to return items within 14 days from the date of receipt, provided that the products are unused and with the original tags still attached.
Question 6: What if I miss the delivery of my Dropkick order?
Answer: If you miss a delivery, the courier will typically attempt delivery on the next working day. If you miss multiple delivery attempts, contact Dropkick's customer service or the courier company to arrange a convenient time.
Question 7: Does Dropkick deliver to all areas within the UAE?
Answer: While Dropkick delivers to most areas within the UAE, there are some non-delivery areas. Customers residing in non-delivery areas can arrange to pick up their orders by contacting the customer service team.
Shipping Methods
Standard shipping (1-3 days)