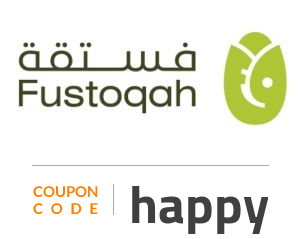 Score Amazing Discounts With Almowafir in Oct 2023 : Use Fustoqah Promo Code for a Spicy 10% Off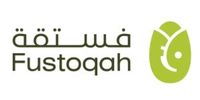 Verified Coupon

Last used 10 hours ago
Show details
Hide details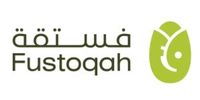 Verified Coupon

Last used 10 hours ago
Still Looking?
Here are some offers you might like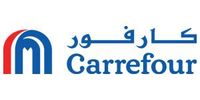 Verified Coupon

Last used 10 hours ago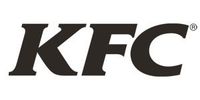 Last used 10 hours ago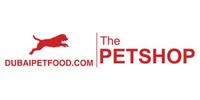 Verified Coupon

Last used 10 hours ago
Fustoqah Promo Codes & Deals
Fustoqah Coupon Stats
Used today: 1
Total offers: 2
Coupon codes: 2
Best discount: Up To 10% OFF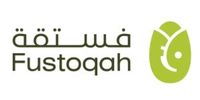 Verified Coupon

Last used 10 hours ago
Show details
Hide details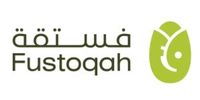 Verified Coupon

Last used 10 hours ago
Fustoqah Discount Tips – Grab Almowafir's Promo Code And Save Up To 10% Discount On Your Next Purchase
With Almowafir's discount code 'happy' for shopping at Fustoqah, you can enjoy up to 10% off on your purchases, making the experience far more rewarding.
Please note that the (happy) code is not universally applicable. Each region may have its specific valid codes, so always ensure the one you're using applies to your location. Almowafir simplifies this process by providing a comprehensive list of current offers and discounts valid in your location.
Another crucial tip is to always verify the validity of the coupon code. Many online codes tend to expire, so it's important to use trustworthy coupon sites like Almowafir to prevent wasting time and money on expired codes.
Lastly, to maximize your savings, try combining Almowafir's promo codes with any ongoing sales, offers, or promotions on Fustoqah's website. This way, you'll get the best out of both worlds, increasing your savings significantly.
By utilizing these tips, you can ensure a smooth, cost-effective, and enjoyable shopping experience at Fustoqah, courtesy of Almowafir's promo code.
About Fustoqah
Fustoqah is a highly regarded online store in Saudi Arabia, established in 2017, with a strong focus on providing the finest, freshest, and highest quality nuts, dried fruits, spices, legumes, coffee, tea, and saffron. The online shop stands out for its commitment to quality, ensuring only premium food products reach the hands of their customers.
Fustoqah recognizes the importance of having access to high-quality ingredients for food preparation. Therefore, they provide a diverse array of products, specifically suited to Arabic cooking.
Their offerings include a variety of nuts, spices, seasonings, seeds, dried fruits, and legumes. Fustoqah serves as a culinary delight for its customers, enabling them to enhance their cooking and baking skills using their wide array of products.
In addition to food ingredients, Fustoqah provides customers with top-notch baking necessities, including ingredients and garnishes for a variety of pastries. From different types of coconuts, almonds, and semolina to ground cinnamon, dried flowers, and orchids, they have everything to make your pastries look visually spectacular and taste delicious.
Whether you're a professional chef or a home cook passionate about cooking, Fustoqah is your go-to online store. By focusing on the finest quality products and dedicated customer service, they have positioned themselves as one of the best places to buy cooking and baking ingredients online in Saudi Arabia. Visit Fustoqah today, and explore the richness of Saudi Arabian cuisine.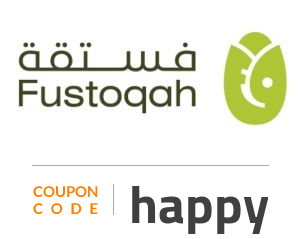 How Do I Use Fustoqah Promo Code
Using a Fustoqah promo code is simple and straightforward. Here is a step-by-step guide on how you can apply it to your next purchase:
Visit the Almowafir website or use their app and navigate to the Fustoqah store page.
Browse through the available Fustoqah discount codes or coupons. Select the one that fits your needs best.
Click on the chosen discount code. The code will automatically be copied to your device's clipboard, and you will be redirected to the Fustoqah online store.
Start shopping! Add the items you want to your shopping cart.
Once you're done, proceed to the checkout page.
In the order summary section, you will see a field for entering a promo code. Paste the Fustoqah promo code you previously copied here.
Click "Apply" to activate the discount code. The total amount to be paid will be recalculated to include your discount.
Continue with the checkout process by entering your shipping and payment details.
Confirm your order.
And that's it! You've successfully used a Fustoqah promo code. Enjoy your savings!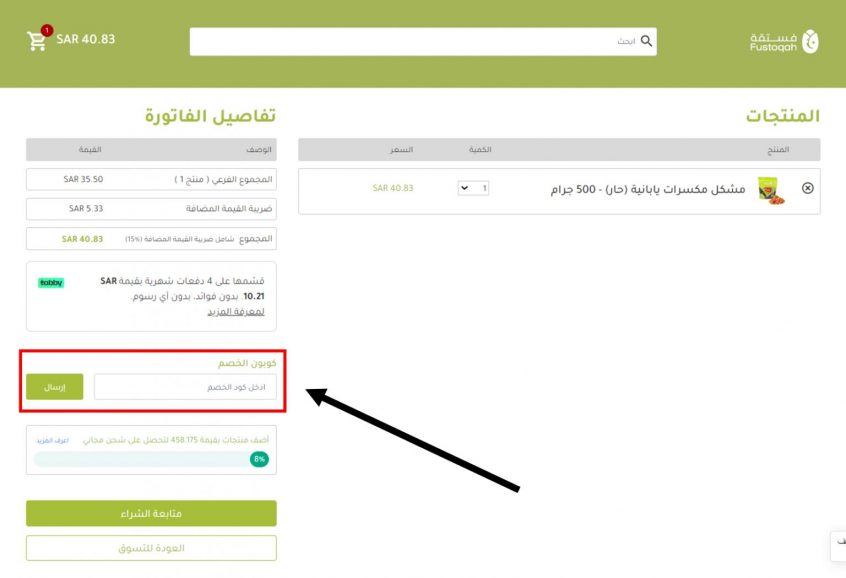 Fustoqah Store Features
Customer Service at Fustoqah is designed to be a rewarding and seamless experience for all its customers. The Fustoqah team is committed to addressing your inquiries and providing assistance whenever you need it.
Here's how you can reach them:
Email: For any concerns, feedback, or queries, feel free to drop an email at info@fustoqah.com. They aim to respond to all email inquiries as quickly as possible.
WhatsApp: For an instant and more interactive mode of communication, reach out to them via WhatsApp at 0504288800. Their customer service representatives are available round the clock to assist you with your concerns and provide immediate solutions.
When it comes to returns, while Fustoqah strives to ensure that every order is fulfilled to the customer's satisfaction, they do not cover the cost of returns. And in terms of warranties, Fustoqah does not currently offer extended warranties on their products. While they stand by the quality and freshness of their goods, they encourage customers to inspect their order upon receipt and immediately report any issues.
Shipping Methods
Fustoqah offers reliable and efficient shipping services to its customers in Saudi Arabia. They primarily use two shipping providers: Aramex and R2.
Aramex covers Al-Hariq, Al-Kharj, Al-Dalam, and 256 other cities with a standard shipping charge of 23 SAR.
On the other hand, R2 provides services within Riyadh for a fee of 18 SAR and extends its services to Al-Hariq, Al-Kharj, Al-Dalam, and 119 other cities for a charge of 20 SAR.
Payment Methods
Fustoqah accepts several payment methods including Tabby, an installment payment solution that allows you to split your purchase into manageable payments. They also accept major credit cards like American Express, Visa, and MasterCard for direct and easy payments.
For those who prefer digital payment solutions, Apple Pay is also a supported payment option at Fustoqah. In addition, customers in Saudi Arabia can also opt for Mada, a widely accepted payment method in the country
Return Policy
Fustoqah's return policy prioritizes the safety of their customers due to the nature of their products being food items. Customers have the right to cancel their orders before they are handed over to the shipping company. However, once the order has been passed to the shipping company, no returns or replacements can be made.
If an error is made by the store in processing the order, or if the product arrives in poor condition, Fustoqah is obligated to compensate for the product itself, provided that customer service is notified within 48 hours of receipt. Refunds for canceled orders are processed back to the original payment card.
Fustoqah Oct 2023 Deals And Coupons FAQ
Question 1: What is the best Fustoqah promo code available for the KSA?
Answer: The best Fustoqah discount code available as of now is (happy), which provides up to a 10% discount on select items. This coupon code is exclusively available via Almowafir.
Question 2: Can I pay for my Fustoqah order upon receiving it?
Answer: No, Fustoqah currently does not offer a cash-on-delivery payment option. However, they accept a variety of other payment methods including credit cards, Mada, Apple Pay, and Tabby.
Question 3: What are the shipping methods available on Fustoqah?
Answer: Fustoqah uses two primary shipping providers, Aramex and R2, to deliver their products to various cities in Saudi Arabia. The shipping charge varies depending on the provider and the city to which the order is being delivered.
Question 4: How long does it take for Fustoqah to deliver my order?
Answer: Orders within Riyadh typically arrive within 72 hours, while orders to areas outside of Riyadh can take up to seven business days.
Question 5: What should I do if I receive a wrong or damaged product from Fustoqah?
Answer: If you receive a wrong or damaged product, you should contact Fustoqah's customer service within 48 hours of receiving the order. They are obligated to compensate for the product itself in such circumstances.
Question 6: What types of payment does Fustoqah accept?
Answer: Fustoqah accepts various payment methods including Tabby, American Express, Visa, Mastercard, Apple Pay, and Mada.
Question 7: Can I cancel my order on Fustoqah?
Answer: Yes, customers can cancel their orders before they are handed over to the shipping company. However, once the order has been passed to the shipping company, no cancellations can be made.
Shipping Methods
Standard shipping (depending on location)