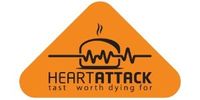 Verified Coupon

Last used 10 hours ago
Show details
Hide details
Still Looking?
Here are some offers you might like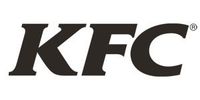 Last used 10 hours ago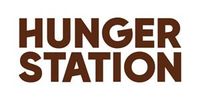 Last used 10 hours ago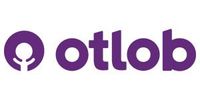 Last used 10 hours ago
Heart Attack Promo Codes & Deals
Heart Attack Coupon Stats
Used today: 2
Total offers: 1
Coupon codes: 1
Best discount: Up To 10% OFF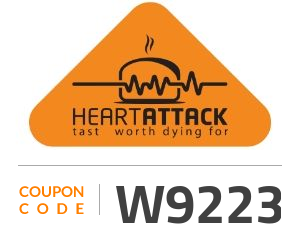 If you're an avid food-ordering enthusiast, you must have heard about Waffarha. It's one of the leading brands in the food delivery business, and for a good reason.
They offer plenty of choices to choose from when it comes to restaurants, and they deliver fast.
But, they also find ways to promote the available restaurants while giving their customers a way to enjoy food for lower prices. That's why today, we present you with the heart attack code (ALM1) that will give you a discount of 10% off on your Heart Attack orders via Waffarha!
Isn't that amazing? This coupon code will allow you to save money while eating your favorite food. Even if you're ordering for one person, you can get your favorite dishes and meals delivered right to your doorstep and save money at the same time.
This discount code will allow you to use it more than once, thus enjoying a Heart Attack multiple times without having to worry about coronary artery blockage or risk factors that come with a real heart attack!
What Can You Order In Heart Attack Via Waffarha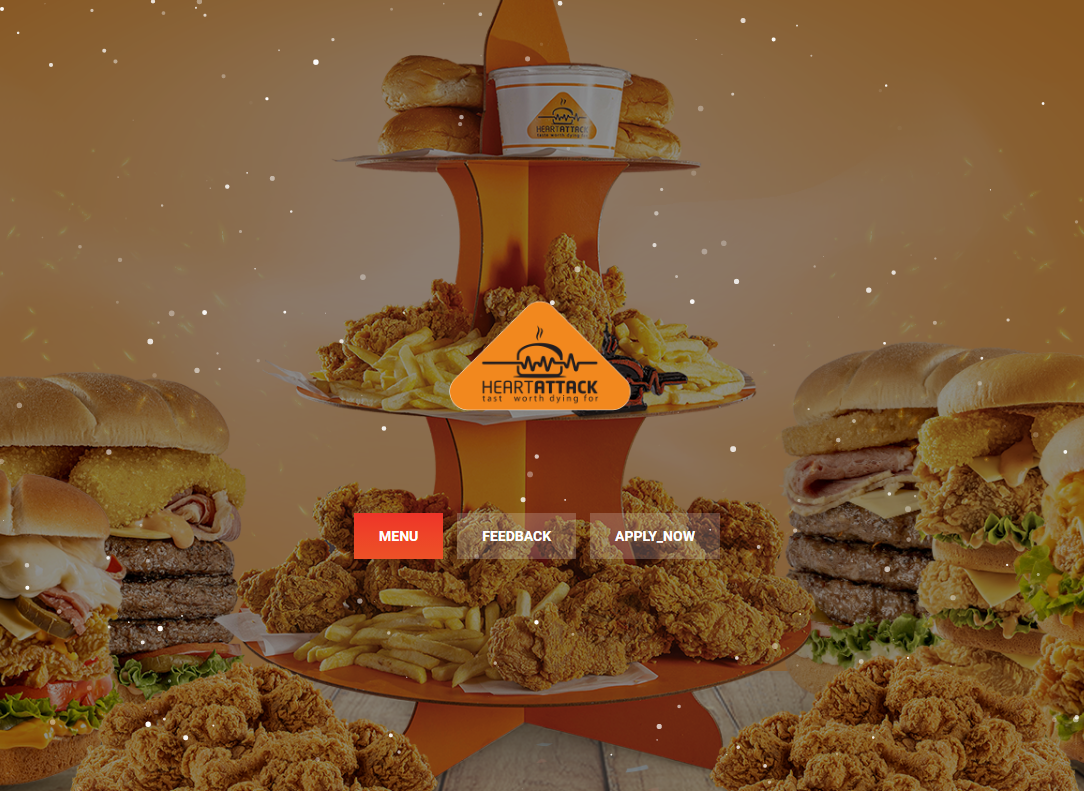 Heart Attack is known not for being the leading cause of death but for its tasty menu!
They offer a variety of delicious meals, and you can all enjoy them with 10% off with our Heart Attack code (ALM1). You can pick one (or more) of your favorite meals and enjoy them while saving money.
Our Heart Attack codes (ALM1) allow you to get 10% off of your orders if you place them via Waffarha. Use our promo code and enjoy your meals while not worrying about money (or deaths!).
You can enjoy amazing chicken sandwiches, beef burgers, economy sandwiches, or premium sandwiches!
If you're not up for something as serious, you can always go for appetizing appetizers, or if you feel like you could eat a whole plate, you can be brave and order a chicken torta!
Chicken torta is an amazing cake-like structure made out of fried chicken and fries. It has multiple layers and is enough to feed a whole room of people.
At Heart Attack, you can also go for single meals, and those include:
Snack box
Heart Attack dinner
Super Attack
5-piece white meat meals
Heart attack strips
5-piece dark meat meals
Besides these, you can also go for a Rezzeto, which is fried chicken dipped in amazing hot sauce!
Another amazing thing that's only available in Heart Attack and can be ordered with our coupon code (ALM1) is a cheese fountain which is a fountain of cheese that you can dip your food into!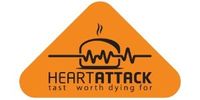 This is one of the most amazing dishes you'll be able to order online, and with our promo code, you can save 10% on your orders.
Family Meals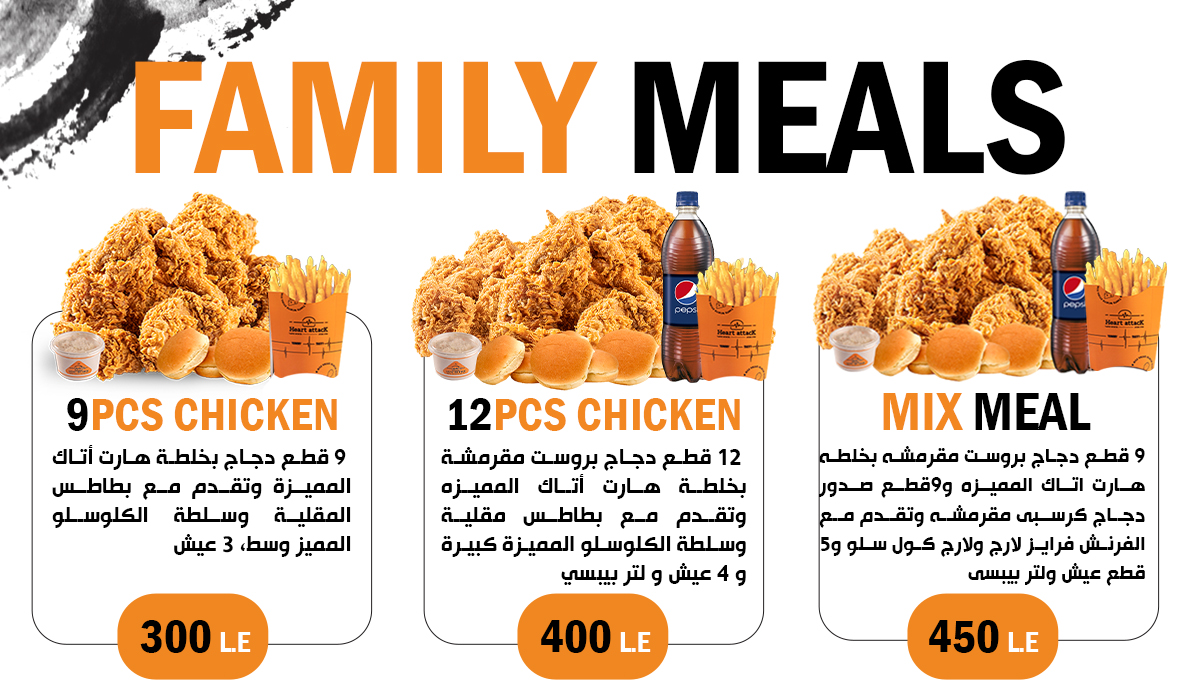 Besides the meals we've mentioned earlier, you can go for family meals that are also an amazing option for a full family! These include:
9-piece chicken menu
12-piece chicken menu
Mix meal
15-piece chicken menu
18-piece chicken menu
21-piece chicken menu
10-piece dark meat menu
10-piece strip menu
20-piece strip menu
The Kids' Menu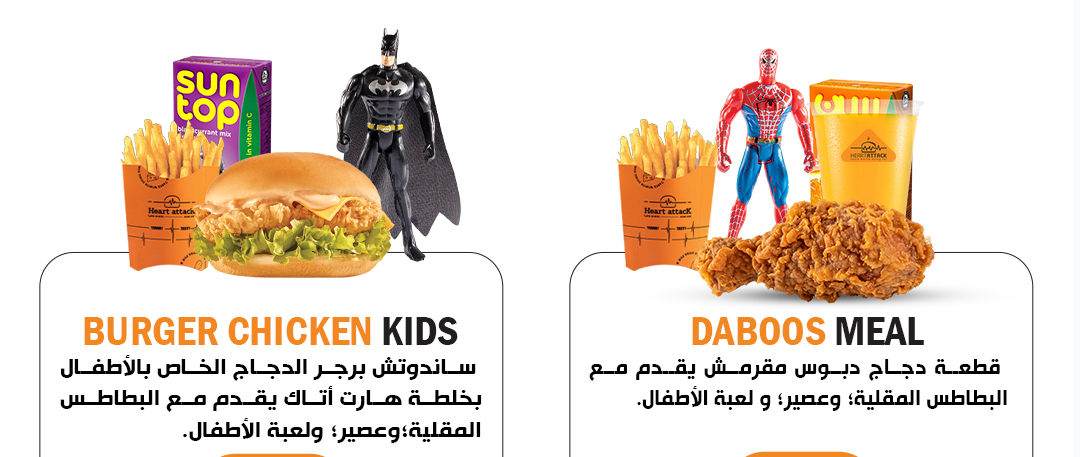 Since some of these can easily feed multiple adults, there need to be options to feed the smallest among us. Heart Attack thought of that and created kids' menus.
Kids' menus are fun, enjoyable, and sized perfectly so they can feed a child. Options include:
Chicken burger kids' meal
Daboos kids' meal
Beef burger kids' meal
Chicken fingers kids' meal
All of these are nutrient meals that don't offer too many calories to the children. If you have a kid around and want them to enjoy some high-quality food, these are among the best choices!
Boneless!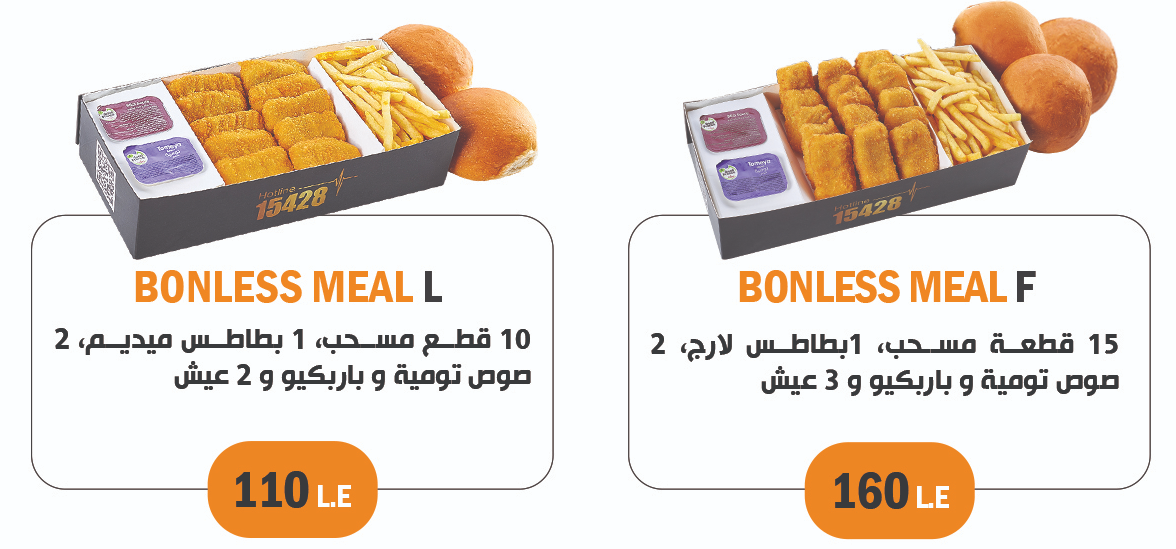 Boneless is the name of the new meal pack at Heart Attack! These are chicken nuggets or boneless chicken. They come in various packs and sizes and are extremely fun to eat by yourself or split with a friend (or multiple friends).
Available boneless menus as of this moment are:
Boneless kids' menu
Boneless meal M
Boneless meal L
Boneless meal F (Family)
All of these menus are amazingly tasty, and there are options for as many people as you need to feed!
Sides & Drinks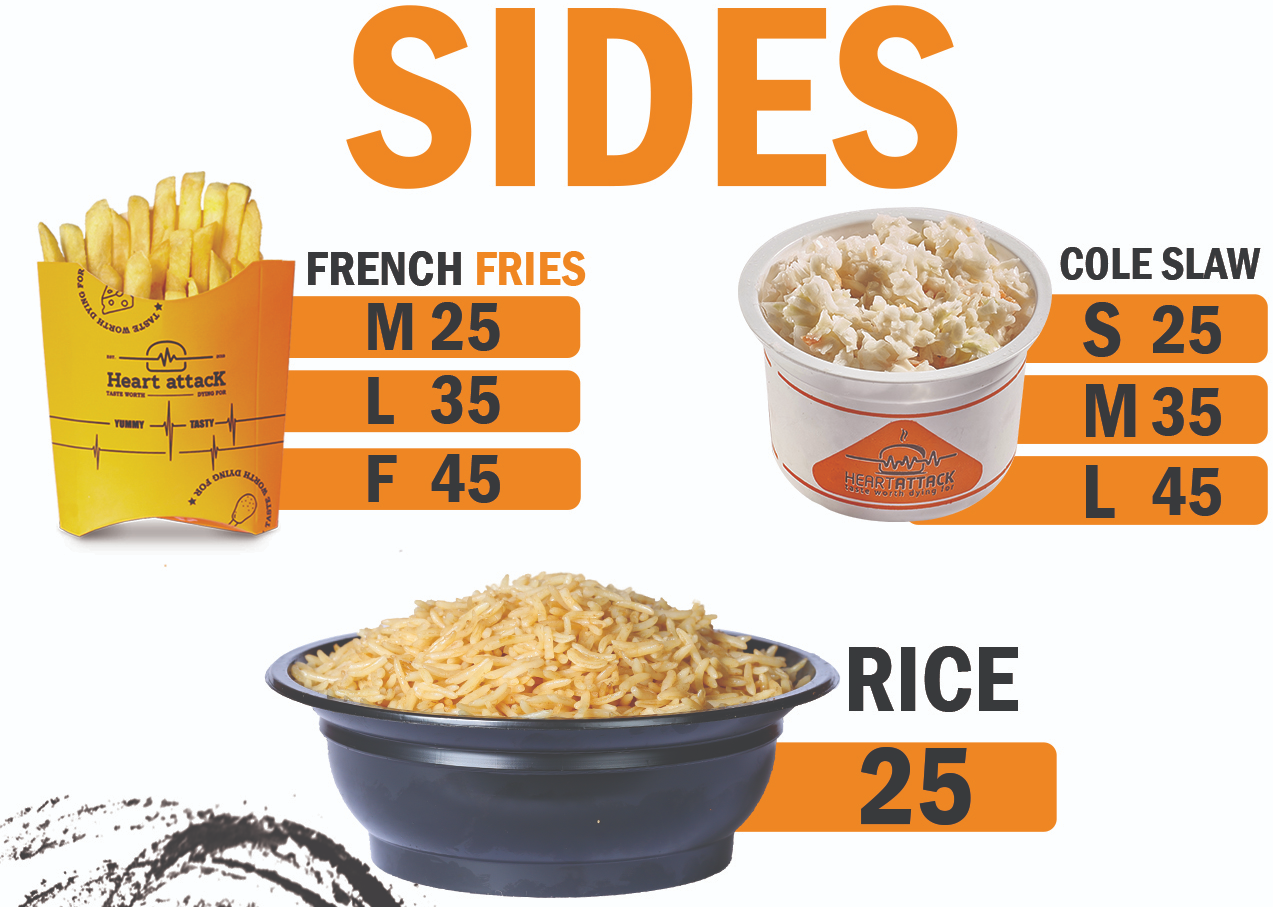 All of the meals and options we listed above don't come with just the main dish. They come with a lot of different sides and options, as well as sodas and soft drinks!
Every meal has some kind of a side, drink, and sauce or sauces. This further enrichens meals and makes your experience while eating at Heart Attack a full one.
When it comes to sides, you can choose from three different options:
French fries
Rice
Cole slaw
French fries come in medium, large, and family packs. Cole slaw comes in small, medium, and large packs. The rice amount is always fixed.
These sides make for an amazing addition to the chicken or beef that you enjoy as your main dish. If you go with a meal, you'll get to choose which side you want, as well as a soda of your choice.
You can choose from Pepsi, 7Up, Mirinda, Evervess, orange juice, and more. These can all be separately bought, as well as given with a meal.
Toys
In kids' meals, toys are a mandatory occurrence! A wide variety of toys are available for the youngest fans of Heart Attack, and we won't disappoint!
Every time a child opens their kids' meal, they'll be greeted with a main dish, some sides, a drink, and finally – a toy of their choice!
We constantly change the pool from which the kids can choose their toys, so it's unlikely that the same child will eat twice in Heart Attack and get the same toy!
The Best Discount Code For Heart Attack for May 2023
The best discount code for the restaurant Heart Attack is available via Almowafir. With our code, you can save 10% off your order.
The best thing is the fact that you can reuse the coupon and get a discount next time you order from Heart Attack.
We know that this restaurant is popular in the UAE, and we wanted to give you the opportunity to try the food from this famous restaurant, all while saving money.
Without any minimum spending, the 10% discount is yours with the code W9223.
Try out their amazing burgers and nuggets at a discounted price!
How To Use The Discount Code (ALM1)
Our discount codes are easy to use.
Here, we'll teach you how to use our discount code (ALM1) for Heart Attack when ordering via Waffarha!
Here are the steps for using our discount code (ALM1):
Go to our website's dedicated page for the Heart Attack code
Click the "GET CODE" button
Our website will automatically take you to the Waffarha website
Find the Heart Attack restaurant
Make an order
Paste the coupon code in the designated spot
Congratulations!
You've successfully saved 10% off your order by using our discount code!
Heart Attack Discount Code – Frequently Asked Questions (FAQ)
Question: Where can I find the best Heart Attack discount code?
Answer: You can find the best discount code for the Heart Attack restaurant right here, on Almowafir's website. Use our promo code (ALM1) and save 10% off your order!
Question: Will Heart Attack get me sick?
Answer: Contrary to its name, the Heart Attack restaurant won't do significant damage to your heart! There are some tasty yet healthy options for you on their menu, and you can always feel full when eating at the Heart Attack.
Question: What are Heart Attack specialties?
Answer: At Heart Attack, you can order some pretty crazy things, but the most special thing is the cheese fountain. It's a huge fountain of cheese in which you can dip various finger foods. It's amazing for parties and other big gatherings!