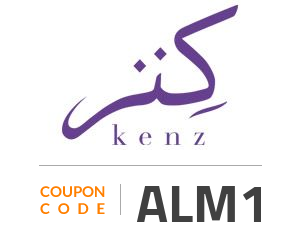 Save Big With KenzWoman Promo Code: A Comprehensive 2023 Shopping Guide to KenzWoman Online Store

In search of affordable, high-quality lingerie? Look no further than KenzWoman, and make your shopping experience even better with Almowafir's KenzWoman Promo Code (ALM1). This promo code offers you a 15% discount on your purchase, effectively slashing the… Read more about KenzWoman coupons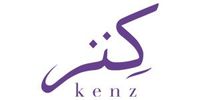 Kenzwoman Coupon: 15% Off Sitewide
15% Get KenzWoman discount code sitewide.
Kenzwoman Offer is only available for Saudi Arabia online shoppers.
Apply 15% extra off to your next order using the Kenzwoman promo Code. There is no minimum spend.
| | |
| --- | --- |
| Code | ALM1 |
| Discount | Up to 15% off |
| Valid for | KSA, UAE & KUW |

Verified Coupon

Last used 10 hours ago
Show details
Hide details
Still Looking?
Here are some offers you might like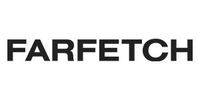 1 day left

Last used 10 hours ago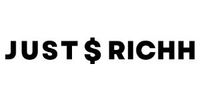 Verified Coupon

Last used 10 hours ago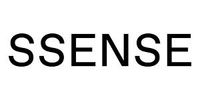 Last used 10 hours ago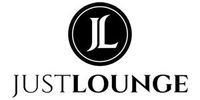 Last used 10 hours ago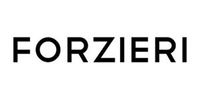 Last used 10 hours ago
KenzWoman Promo Codes & Deals
KenzWoman Coupon Stats
Total offers: 1
Coupon codes: 1
Best discount: Up To 15% OFF
KenzWoman Discount Tips – Save 15% On Your Next Online Purchase With Almowafir's Promo Code
In search of affordable, high-quality lingerie? Look no further than KenzWoman, and make your shopping experience even better with Almowafir's KenzWoman Promo Code (ALM1). This promo code offers you a 15% discount on your purchase, effectively slashing the cost of your favorite lingerie pieces. For this discount, simply input the code (ALM1) at checkout and enjoy your savings.
But that's not the only way to save at KenzWoman. The brand frequently offers additional discounts and special offers on its website. Keep an eye on these promotions to get the most out of your shopping.
Another cost-effective shopping tip is to take advantage of KenzWoman's free shipping offer. When your order totals more than 300 SAR, you are eligible for free delivery, providing an additional avenue to save.
Lastly, consider subscribing to KenzWoman's newsletter. By doing so, you'll receive regular updates about new products, exclusive sales, and additional promo codes, all directly in your inbox.
With these discount tips, shopping at KenzWoman becomes not only an indulgent experience but also a savvy one, helping you get the best value for your money.
About KenzWoman
KenzWoman is a premier online destination catering to the lingerie needs of women, particularly in the Kingdom of Saudi Arabia. Established with a mission to help all women, regardless of their size or body shape, feel confident and beautiful, KenzWoman sets itself apart with its commitment to quality and a wide range of sizes and designs.
The brand boasts an impressive collection of cotton lingerie from top-tier names such as Fantasy, Hooked Up, Jeremi, Le Mystere, Moonlight, and Nazik, among others. KenzWoman's product portfolio includes everything from bras and underwear to corsets and other lingerie pieces, ensuring that women find the perfect fit and style that suits them best.
More than just a lingerie retailer, KenzWoman is a platform that aims to provide a personalized shopping experience. Recognizing lingerie as the most intimate type of clothing a woman wears, KenzWoman understands the impact it can have on a woman's overall feeling throughout the day. Hence, it strives to make women feel more comfortable when wearing or buying lingerie.
What differentiates KenzWoman is its commitment to inclusivity. The brand acknowledges the struggles many women face when finding well-fitted lingerie. To bridge this gap, KenzWoman carries an extensive range of sizes, offering designs that many other stores may not have. It is not merely about selling lingerie but about helping women discover their perfect fit – a hidden treasure, as they like to call it.
Whether you're looking for an everyday bra, a special occasion corset, or comfortable underwear, KenzWoman's extensive collection is sure to cater to your needs.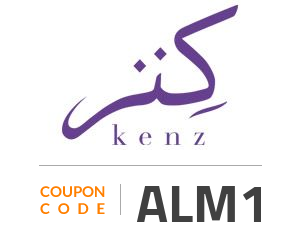 How Do I Use KenzWoman Promo Code
Using your KenzWoman promo code is a straightforward process. Here are the steps you need to follow:
Select your items: Browse through the extensive collection of lingerie on the KenzWoman website and add your preferred items to your shopping cart.
Access your cart: Once you've selected all the items you wish to purchase, navigate to your shopping cart by clicking on the cart icon, usually located at the top-right corner of the page.
Enter the promo code: In the shopping cart, you'll find a field labelled 'Promo Code' or 'Discount Code'. Enter the KenzWoman promo code (ALM1) in this field.
Apply the code: After entering the code, click the 'Apply' button next to the field. The total amount of your purchase should now reflect the 15% discount.
Proceed to checkout: If the code has been applied successfully, you can now proceed to the checkout to finalize your purchase.
Remember to ensure that the code is entered exactly as it appears and check that the discount has been applied before completing your transaction. Happy shopping with KenzWoman!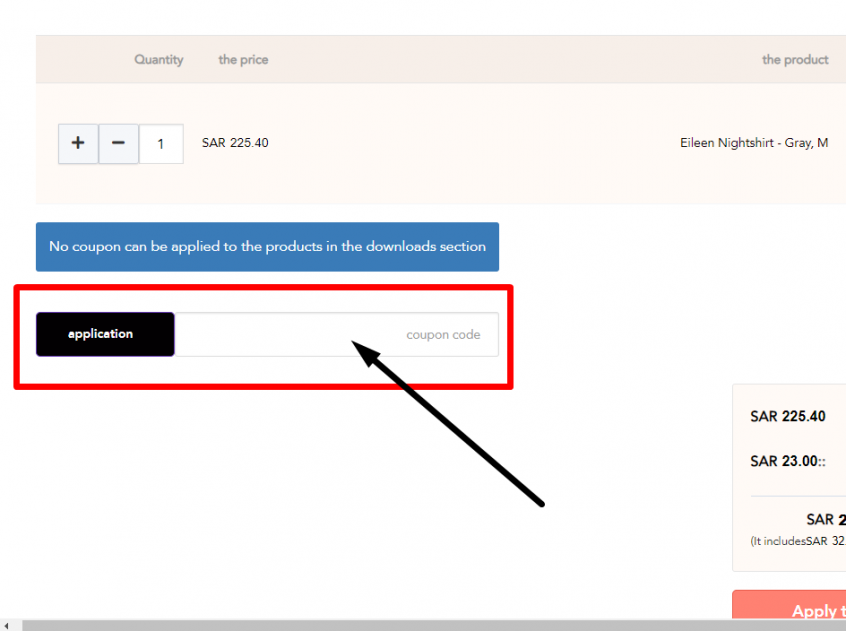 KenzWoman Store Features
For any queries, concerns, or support, KenzWoman provides a robust customer service network. You can get in touch with their support team by phone at +966115112013 or via email at hello@kenzwoman.com.
They are dedicated to ensuring your shopping experience is as smooth and hassle-free as possible. From product inquiries to help with placing an order, their customer support team is ready and willing to assist.
However, KenzWoman doesn't appear to offer an extended warranty. In addition, while they do accept returns, it's not specified if they are free of charge. For clarity on whether returns are free or not, it's best to reach out directly to KenzWoman's customer service.
Shipping Methods
KenzWoman offers convenient and confidential door-to-door shipping services for its lingerie, corsets, and underwear. Here are some key points:
Shipping is currently available in the Kingdom of Saudi Arabia, United Arab Emirates, Bahrain, Kuwait, and Oman.
For orders within Saudi Arabia, a shipping fee of 20 Saudi Riyals applies, though shipping is free for orders exceeding 300 Riyals.
For orders to the Emirates, Bahrain, Kuwait, and Oman, the shipping fee is 40 Saudi Riyals.
The shipping duration ranges between one to three weeks (excluding public holidays and weekends), varying according to the ordered item and the specified shipping period for each piece.
Payment Methods
KenzWoman offers a variety of secure and convenient payment methods to cater to all customer needs. Here are the options available:
Mada: This payment option is available for customers who hold a Mada debit card issued by Saudi Arabian banks.
Tabby and Tamara: These are Buy Now, Pay Later services, allowing customers to pay for their orders in installments.
Visa and Mastercard: KenzWoman accepts both Visa and Mastercard credit and debit cards for seamless online transactions.
Cash on Delivery (COD): For those who prefer to pay upon receipt, KenzWoman offers a Cash on Delivery option.
Return Policy
KenzWoman offers a return policy to ensure customer satisfaction. For health and safety reasons, certain items such as corsets, panties, or lingerie pieces cannot be returned or exchanged. All products eligible for return must be unused, in their original packaging, and can be returned within 7 days of receipt.
The refund process is straightforward: If a product meets return conditions, the amount is credited back to the customer's KenzWoman wallet on the site, which can be used for future purchases. If you've paid in instalments using Tabby, the product can be returned in exchange for a credit to your site wallet while continuing to pay off Tabby instalments.
Please note the customer bears any costs resulting from the contract termination. The entire return process takes approximately 14 days. KenzWoman does not offer a direct exchange service; instead, customers can utilize the return feature and place a new order.
KenzWoman Dec 2023 Deals And Coupons FAQ
Question 1: What is KenzWoman's return policy?
Answer: KenzWoman offers a return policy within 7 days of order receipt. The product must be unused and in its original packaging. Due to health reasons, certain items like corsets, panties, or lingerie pieces can't be returned.
Question 2: How long does KenzWoman take to deliver?
Answer: The shipping time for KenzWoman varies from one to three weeks depending on the specific item ordered.
Question 3: Does KenzWoman offer free shipping?
Answer: KenzWoman offers free shipping within Saudi Arabia for orders over 300 SAR.
Question 4:What payment methods does KenzWoman accept?
Answer: KenzWoman accepts various payment methods including Mada, Tabby, Tamara, Visa, Mastercard, and cash on delivery (COD).
Question 5: Can I exchange products at KenzWoman?
Answer: KenzWoman doesn't offer a direct exchange service. However, you can return a product in accordance with the return policy, receive a refund to your KenzWoman wallet on the site, and then place a new order.
Question 6: How do I contact KenzWoman's customer service?
Answer: You can reach KenzWoman's customer service through their phone number: 00966115112013 or via email: hello@kenzwoman.com. They offer assistance in Arabic and English.
Question 7: Is there a KenzWoman promo code available now?
Answer: Yes, Almowafir offers an exclusive KenzWoman promo code (ALM1) that gives you a 15% discount on your purchases.