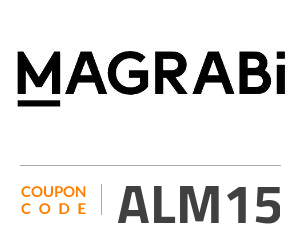 MAGRABi Coupon Code – Get Yourself A New Pair Of Glasses And Save Big With Almowafir In Oct 2023
Still Looking?
Here are some offers you might like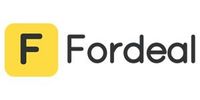 Verified Coupon

Last used 10 hours ago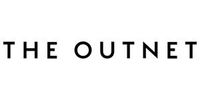 1 day left

Last used 10 hours ago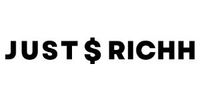 Verified Coupon

Last used 10 hours ago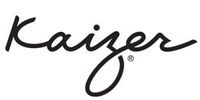 Last used 10 hours ago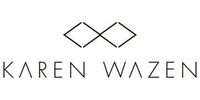 Last used 10 hours ago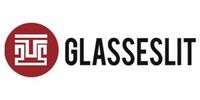 Last used 10 hours ago
Magrabi Promo Codes & Deals
Magrabi Coupon Stats
Used today: 2
Total offers: 7
Coupon codes: 6
Best discount: Up To 20% OFF
MAGRABi Discount Tips – Save Up To 20% With Almowafir
To make the most of your Magrabi shopping experience, here are a few discount tips to keep in mind. The most valuable of all is to leverage Almowafir's promo code, a tool that makes attaining stylish and premium quality eyewear more affordable.
Almowafir's platform regularly hosts an updated Magrabi coupon code that can save customers up to 20% off on selected sunglasses. This unique offer, designed specifically for customers in UAE and KSA, is a great opportunity to get your hands on high-end eyewear at a discounted rate.
Just visit the Almowafir website or app, navigate to the Magrabi store page, and choose the current Magrabi promo code. Click to copy it and then use it when checking out your desired products from the Magrabi online store. The discount will be applied instantly, leading to significant savings on your purchase.
Moreover, keep a keen eye on Magrabi's website for their latest promotions, deals, and new arrivals. Combining these offerings with Almowafir's promo code will maximize your savings. Remember, style and eye health go hand-in-hand at Magrabi, and with Almowafir's promo codes, they come at an even better price.
About MAGRABi
Established in 1927, Magrabi is a pioneer in the world of eye care and fashion eyewear. Serving as the premier destination for optical innovation and style, Magrabi has set itself apart in the Middle East market with its unique fusion of medical eye care expertise and an impressive collection of designer eyewear brands.
With its roots in Cairo, Egypt, Magrabi began its journey with a single store and has since expanded to over 150 stores spread across five countries. This growth testifies to their unwavering commitment to providing the highest standards of customer service and product quality.
As an industry leader, Magrabi not only offers an extensive range of stylish frames and advanced contact lenses, but they also continually push the frontiers of ophthalmology. They have been at the forefront of numerous groundbreaking medical procedures, such as the first corneal transplant surgery and the first laser refractive surgery in the Middle East.
In line with its vision, Magrabi ensures that its customers have access to the latest trends in eyewear, along with top-of-the-line medical eye care. The company's ethos, inspired by founder Amin Magrabi, is deeply rooted in the belief that eye care is both a science and an art. His son, Dr. Akef Magrabi, carried on this legacy by investing in non-profit eye care hospitals via the Magrabi Foundation and expanding the Magrabi retail chain.
Not only does Magrabi offer an enjoyable shopping experience with its wide selection of quality eyewear, but it also makes it cost-effective. By utilizing the Magrabi promo code available on Almowafir's website, customers can enjoy significant savings on their purchases. This exclusive offer enables shoppers to save up to 20% off on selected sunglasses, allowing them to experience high-end, designer eyewear at the best prices.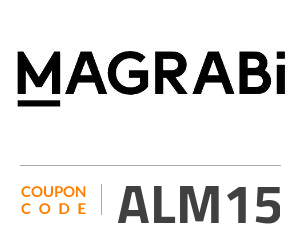 How Do I Use MAGRABi Coupon Code
Using the Magrabi promo code is a straightforward process. Just follow these simple steps to take advantage of great savings:
Begin by navigating to the Almowafir platform, a trusted source of valid and active discount codes.
Once you're on Almowafir, locate the Magrabi store page. This is where you'll find all available Magrabi promo codes and deals.
Choose the Magrabi coupon code that suits your needs best. Click on it to reveal the code.
The system will automatically copy the promo code to your clipboard. You'll then be redirected to the Magrabi online store.
Browse through the vast selection of eyewear on Magrabi's website. When you find the items you wish to purchase, add them to your shopping cart.
Click on your cart and proceed to checkout when you're ready to finalize your order.
During the checkout process, you'll see a box or field to enter a promo code. Paste the Magrabi coupon code you copied from Almowafir here.
Click "Apply" to activate the discount. You should see the total amount of your order reduced according to the value of the promo code.
After confirming that the promo code has been successfully applied, complete your purchase as usual.
Now, you're all set to enjoy quality eyewear at discounted prices thanks to the Magrabi promo code from Almowafir. Happy shopping!
MAGRABi Store Features
MAGRABi offers top-notch customer service, designed to enhance your shopping experience and address your inquiries efficiently. The best way to get a hold of MAGRABi customer care team is via email or the contact us page on their webiste.
Also, for any inquiries, customers are encouraged to reach out to the Customer Service team at MAGRABi. They can be contacted at customercare@magrabi.com or by phone at 800 2000 137 for customers in the UAE, and 800 8200 222 for customers in the KSA.
Although specific details on extended warranty are not provided, items with manufacturing defects can be returned within 30 days.
Moreover, returns are accepted within the stipulated timeframe, but return shipping fees and cash-on-delivery fees are non-refundable. In certain cases, the entire invoice becomes non-returnable if returnable and non-returnable items are purchased together.
Shipping Methods
MAGRABi provides efficient shipping services in the UAE and KSA. For customers in Dubai, Sharjah, and Ajman, orders placed by 5 pm during the 3-day super sale can expect a swift 4-hour delivery.
For regular orders, expect a 2-business day delivery in the UAE, and 2-4 business days in KSA. Same-day delivery is also available in select cities in the UAE and Jeddah, KSA, for orders placed between 2 pm and 10 am the next day, with no minimum order value. However, delivery times may slightly vary during holidays, potential lockdowns, or high-demand periods.
Payment Methods
MAGRABi offers a comprehensive array of payment methods to ensure a convenient shopping experience:
Credit Cards: American Express (Amex), Visa, and Mastercard are accepted.
Digital Wallets: Payments can be made using Apple Pay or Google Pay.
Mada: This popular Saudi Arabian payment system is also supported.
Tabby: For customers who prefer to pay in installments, Tabby is an available option.
Cash-on-Delivery (COD): For those who prefer to pay upon receipt of their items, the COD option is offered.
This array of payment methods ensures a flexible and secure shopping experience for all customers.
Return And Refund Policy
MAGRABi values customer satisfaction and provides a flexible return and exchange policy. In-store purchases can be returned within 14 days (2 days for KSA and Kuwait) with the original invoice. Online orders have a 14-day return window from the delivery date. Notably, items with manufacturing defects can be returned within 30 days in Egypt.
However, contact lenses and ophthalmic lenses are not eligible for return or exchange. Products must be returned in their initial condition, unworn and unscratched, in the original packaging. Refunds are processed using the original payment method. Exchange for accessories, sunglasses, and optical frames is also welcomed within 14 days of purchase, subject to the same conditions.
MGRABi Oct 2023 Discount Codes And Offers FAQs
Question 1: How can I apply Almowafir's MAGRABi promo code to my order?
Answer: You can apply Almowafir's MAGRABi promo code to your order at the checkout page. Simply input the promo code into the 'Promotion Code' box and then click 'Apply'.
Question 2: How long does it take for MAGRABi to deliver my order?
Answer: Delivery times at MAGRABi can vary depending on your location. Typically, orders are delivered within 2 business days in the UAE and 2-4 business days in KSA. Same-day delivery service is also available in selected cities in UAE and KSA.
Question 3: Are all products returnable?
Answer: No, there are some exceptions to MAGRABi's return policy. Specifically, all contact lenses and ophthalmic lenses cannot be returned or exchanged.
Question 4: What's the refund policy for orders paid with cash-on-delivery?
Answer: For orders paid with cash-on-delivery, the refund will be issued to the customer's bank account. This process usually takes between 3-7 working days.
Question 5: Can I exchange optical frames that have been fitted with lenses?
Answer: Yes, optical frames that have already been fitted with lenses can be exchanged for a different model, provided they meet the conditions of being in the same initial condition, unworn, and in their original packaging and unscratched.
Question 6: If I want to exchange an online purchase, what's the process?
Answer: To exchange an online purchase, you will first need to return the item in-store. After the return process is completed, you can then make a new purchase for the item you wish to exchange for.
Question 7: What are the costs involved when exchanging optical frames?
Answer: Customers will bear the cost of the new lenses and any difference in price for the optical frame, if applicable when exchanging optical frames.
Shipping Methods
Standard shipping (1-2 / 2-4 business days)