Still Looking?
Here are some offers you might like
My Protein offers premium quality supplements at unbeatable direct prices. With a massive range of over 2500 products and a reassuring price guarantee, customers can shop with confidence for all their health and nutrition needs. Key product lines include accessories, clothing, My Protein whey, vitamins, My Protein bars, amino acids, protein supplements, snacks, and My Protein Powder. There is even a specialty line of products free of gluten, dairy, and artificial additives.
Almowafir offers you the best My Protein Coupon Codes to save money!
My Protein is a leading British online store in the world of sports nutrition in the world, and the first in the European continent. The sportswear that helps the athlete perform his activity, in addition to many products that are free of lactose and gluten, and natural products that depend on plants only without any animal material in them and that are suitable for all vegetarians around the world.
My protein store offers its services to many countries around the world, including the Arab countries, including the United Arab Emirates, the Kingdom of Saudi Arabia, the Kingdom of Bahrain, the Arab Republic of Egypt, and others.
My Protein Store offers its customers many discounts and discounts on a wide selection of products, in addition to giving them My Protein coupon codes on the best-selling and most popular products, to save a lot of money. Provider site is unique – and exclusively – by offering the best my protein coupon codes on the best products on My Protein site, in order to help the processors to exercise and physical fitness to save a lot of money when purchasing what nourishes their sports bodies.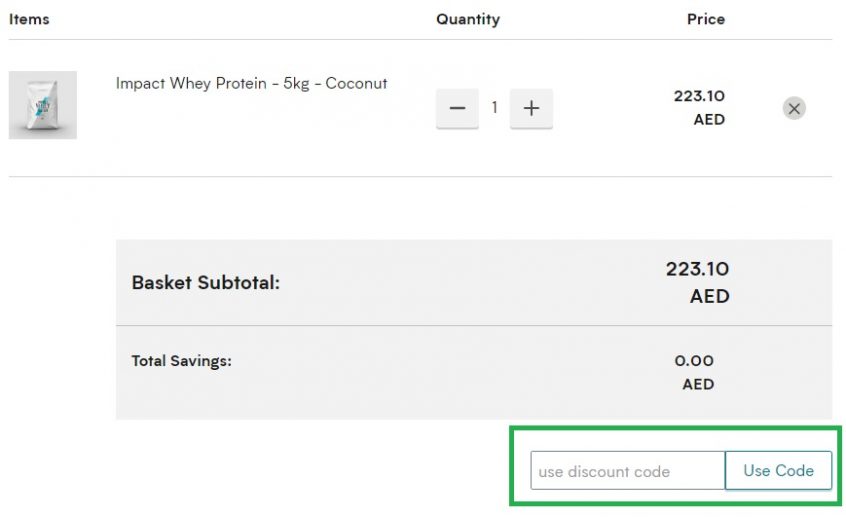 My Protein website offers good shopping services, including shipping and delivery to many countries around the world, a comfortable return policy by following easy procedures, a customer service center that enables communication with it from various channels and others.
My protein site offers the athlete or anyone who wants to gain weight or lose weight everything they need to achieve their goals. Among the most important reasons that we recommend it to be your next destination for shopping sports food online:
Original Products with Quality Assurance and Efficiency – My protein website is committed to offering high-quality original products that have been tested and evaluated and ensure their contribution to achieving the goals of athletes.
Competitive Prices – May Protein delivers products to its customers without third party mediation, as it manufactures products and offers them to its customers, which makes prices competitive with distinction, and not even matched at the European level.
Saving Money – My Protein gives its customers many offers of discounts and discounts in addition to My Protein coupon codes throughout the year and on its best products.
Almowafir will always collect it for you to save you money!
Shipping and delivery to many countries of the world, including the Arab countries.
Satisfactory Return Policy – allows customers to return products using easy returns procedures.
My protein store provides the athlete with everything he needs for his physical fitness, caring for his muscles and mass, and through several categories, we give you the most important things in it:
Nutrition – the main category on the My Protein website, which is the broadest, broadest and largest, and includes several subcategories, including My Protein powder that include all types of protein, amino acids, weight regulation with increasing or decreasing mass, exercise and the products that an athlete needs during Exercise, before and after it, vitamins and minerals, My Protein Bars, alternative foods for snacks and snacks of drinks and nuts and "sugar-rich protein-free sweets" and others, glucose-rich foods as an immediate source of energy, foods rich in beneficial fats necessary for the body such as fish oils and omega-3 fibers, in addition to some accessories Equipment that an athlete needs, such as bottles of water and bowls for mixing protein, boxes for meals, bags, and hats, and various accessories for exercise and training, such as weight-lifting gloves, girdles, belts and more.
Protein – one of the most important subcategories on the My Protein site, and is undoubtedly the most popular and best-selling ever on the My Protein site, and includes all kinds of My Protein powder that an athlete needs, such as Whey Protein, a whey protein, or Casein or vegetable protein and others.
Clothing and accessories– This category includes all men's and women's sportswear, including sports suits, trousers, T-shirts, etc., for a variety of purposes, which are determined according to the athletic activity, performance, or training site, among others. In addition, many accessories are offered in this category that the athlete needs in his activities such as bags, hats, gloves, socks, and accessories for gyms, gym, and others, all of which are at competitive prices.
Dietary Needs – It is an innovative and surprising category for fanatics in maintaining complete fitness and proper nutrition to the highest standards, it provides them with alternatives for all foods that athletes avoid, but in formulas and components that elevate their athletic performance and exercises and nourish their bodies properly, so you find plant foods and natural foods Gluten-free foods, dairy-free foods, and vegetarians only without animal and other sources.
Health & Fitness Goals – It is a class close to the right guidance and practical and scientific guidance for My Protein clients, and it is a very important category because it directs the customer to his goals and provides him with what he needs according to his goal of exercise and building muscle, for example, is completely different. On weight gain, both of which differ from weight loss or dieting, among others. This category includes four different programs: building muscle or building muscle mass, losing weight or losing weight, improving overall health, and finally improving athletic performance. Each program has its rules, foundations, and of course its own products and specific nutritional elements, so after selecting the optimal program that suits the aspirations and goals of the exercise, the client can market the products that serve him to achieve his goal only.