Seize this amazing opportunity from Shobak, exclusively for customers in Saudi Arabia. Use the promo code (ALMR9) to save a staggering 90% on your first Shobak order, including delivery fees! This unbeatable deal is available for customers using the ToYou app … Read more about Shobak coupons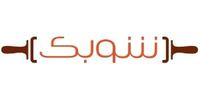 Verified Coupon

Last used 10 hours ago
Show details
Hide details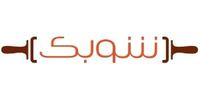 Verified Coupon

Last used 10 hours ago
Show details
Hide details
Still Looking?
Here are some offers you might like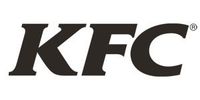 Last used 10 hours ago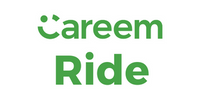 Verified Coupon

Last used 10 hours ago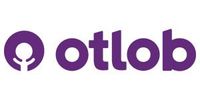 Last used 10 hours ago
Shobak Promo Codes & Deals
Shobak Coupon Stats
Total offers: 2
Coupon codes: 2
Best discount: Up To 90% OFF
Shobak Exclusive Offer for KSA – Save 90% On Your First Delivery
Seize this amazing opportunity from Shobak, exclusively for customers in Saudi Arabia. Use the promo code (ALMR9) to save a staggering 90% on your first Shobak order, including delivery fees! This unbeatable deal is available for customers using the ToYou app in KSA, enabling you to savor Shobak's delightful, innovative, and appetizing menu options at an irresistible price.
Shobak Discount Tips
Craving a culinary adventure that combines great taste, innovation, and value? Look no further than Shobak, your go-to destination for redefined pies, delicious pancakes, and signature dishes that will leave you feeling satisfied and delighted.
To make the most of Shobak's amazing deals, it's essential to keep a few tips in mind. First, start by exploring their website to discover the latest active promotions and discounts. You might find irresistible offers that can save you a considerable amount on your next meal.
In addition to the deals available on Shobak's website, maximize your savings by looking for extra discount codes online. Before making a purchase, ensure that the coupon code you find is still valid and applicable to your order.
Finally, when searching for discount codes, opt for trustworthy sources like Almowafir. These reliable sites will provide you with up-to-date and valid promo codes that can be used in your region. By choosing a dependable source, you can guarantee the best savings on your order.
By keeping these tips in mind, you can enjoy Shobak's mouthwatering pies, pancakes, and other culinary creations without breaking the bank. Experience the delightful flavors and innovative takes on classic dishes from their diverse menu, all while taking advantage of incredible discounts.
About Shobak
Shobak is a place where passion and a borderless vision come together to create an unparalleled culinary experience for its patrons. Established with the desire to redefine the world of pies, Shobak's main concept revolves around crafting fresh, delectable pies using homemade ingredients. Their relentless pursuit of improvement and out-of-the-box creations set them apart as the perfect integrated model for breakfast restaurants.
At Shobak, they specialize in preparing and serving pancakes with an array of flavors that cater to every taste bud. They understand the importance of variety and choice, which is why they offer different types of bread and accommodate diverse dietary preferences by including vegetarian and keto options on their menu.
Their extensive menu features a selection of appetizers, salads, chicken pies, seafood pies, beef pies, classic pies, and veggie pies, ensuring there is something for everyone. For their younger patrons, they have introduced a new kids' meal that promises to be both delicious and fun. Shobak's signature dishes, including the Philly steak pie, club deluxe, fajita pie, and French toast, have gained a loyal following and are sure to leave guests craving more.
As patrons embark on their culinary journey at Shobak, they will discover that each dish is a masterpiece, meticulously crafted using the finest ingredients and cooked to perfection. Shobak prides itself on its commitment to continuous improvement, and their innovative creations are a testament to their dedication to offering the best dining experience.
So, whether one is looking to indulge in a scrumptious breakfast, a hearty lunch, or a comforting dinner, Shobak's diverse menu and cozy atmosphere will have them coming back for more. Join them today and experience the unique, redefined world of pies at Shobak.
How Do I Use Shobak Promo Code?
Redeeming and using the Shobak coupon code (ALMR9) is a breeze, allowing you to save 90% on your online order via the ToYou app. Just follow these simple steps:
Visit the Shobak store page on the Almowafir website.
Select the Shobak coupon or promo code you'd like to use from the range of offers and discounts available. The code will be automatically copied when you click on it.
You will be redirected to the ToYou app within a few seconds.
Choose the Shobak meals you want, add them to your shopping cart, and proceed to the checkout process.
Paste the Shobak discount code (ALMR9) that you copied into the order summary.
After clicking "Apply," the savings will be deducted from your order's total.
Congratulations! You've successfully saved 90% on your Shobak order from the ToYou app by using Almowafir's coupon code. With Almowafir's discount coupons, shopping becomes both easy and affordable, making you wonder how you ever managed without them.
Shipping Methods
Experience fast and convenient delivery when you order Shobak through the ToYou app. With delivery times ranging from just 30 minutes to an hour, you can enjoy your fresh, delicious, and innovative meal in no time.
ToYou app ensures that your food arrives at your doorstep promptly, allowing you to savor Shobak's redefined pies, pancakes, and signature dishes while they're still at their peak of freshness. Trust the ToYou app for speedy and reliable shipping that will enhance your dining experience.
Payment Methods
When ordering Shobak through the ToYou app, customers can enjoy a variety of convenient payment options to suit their preferences. You can choose to pay for your order in cash upon delivery, allowing for a seamless and hassle-free transaction.
Alternatively, opt for a secure and quick payment using your VISA or MasterCard credit or debit card when placing your order through the ToYou app. With these flexible payment options, ordering Shobak has never been easier or more convenient.
Return Policy
While there is no return policy for Shobak orders placed through the ToYou app, customers do have the option to cancel their requests. Users may cancel their orders, offering a more accommodating experience for Shobak customers. Please note that a cancellation fee may be charged in such cases.
Shobak Promo Code – FAQ
Question 1: What is the best way to order from Shobak?
Answer: The best way to order from Shobak is through the ToYou app, which offers convenient and fast delivery services.
Question 2: Which payment methods are supported in the ToYou app?
Answer: The ToYou app supports various payment methods, including cash-on-delivery and VISA or MasterCard credit or debit cards.
Question 3: What is the expected time to receive my order?
Answer: Delivery times might range from 30 minutes to an hour, depending on how close the retailer is to the specified drop-off site.
Question 4: Can I cancel my ToYou app-placed Shobak order?
Answer: Orders placed through the ToYou app are not subject to a return policy at Shobak. Customers may, however, cancel their orders at any moment before the Independent Service Provider accepts them. Please note that a cancellation fee may be charged in such cases.
Question 5: Can I modify my Shobak order?
Answer: Yes, for courier service orders, you can modify your order before the representative reaches the pickup point. To make changes or add items to your order, contact Customer Support.
Question 6: Does Shobak offer any exclusive discounts or promotions?
Answer: Yes, Shobak offers exclusive discounts and promotions, which are regularly updated on their website and social media channels. Additionally, you can check out Almowafir for the latest Shobak coupons and promo codes.
Question 7: What types of menu items does Shobak offer?
Answer: Shobak specializes in redefined pies, pancakes, and signature dishes, with different types of bread, vegetarian and keto options, and a new kids' meal. Their extensive menu also includes appetizers, salads, chicken pies, seafood pies, beef pies, and classic pies.
Shipping Methods
Standard shipping (30 minutes to 1 hour)