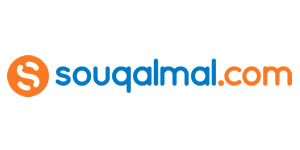 Exclusive Souqalmal Car Insurance Discounts & Deals.
Sorry, Souqalmal coupons are not active right now.
Sign up HERE and be the first to know when they are back:
Still Looking?
Here are some offers you might like
Awarded start-up of 2018 by Forbes, Souqalmal.com is the #1 financial and insurance comparison website in the Middle East.
Souqalmal allows consumers the opportunity to search and compare over 2800 products in 12 product verticals in 2 languages.
This is the go-to site for comparing credit cards, mortgages, personal loans, car loans, car, health and travel insurance. But that's not all. Souqalmal.com offers comparisons of over 95% of the products available in the UAE and Saudi Arabia in sectors ranging from finance and insurance to mobile plans, broadband services, even schools and nurseries.
Presenting independent consumer reviews of all products, consumers are confident they're getting the most accurate reviews available, in order to help them make the best choice.