The Amazon Prime home for gamers. Get free games and in-game loot every month and a free monthly channel subscription on Twitch.
Amazon is one of the most recognizable names in the consumer world. The company provides a wide range of products and services that elevate user experiences. One of these is Amazon Prime.
Amazon has announced that it plans to create 1,500 direct and indirect jobs in the United Arab Emirates this year as it expands its customer base and operations in the Middle East,
The bulk of the jobs created will come from Amazon's delivery and warehousing operations.
Amazon had also, earlier this year, announced that its cloud service unit, Amazon Web Services, will launch three data centres in the first half of 2022 in the UAE.
To get coupon codes for Amazon in the UAE, Enter Almowafir's Amazon coupon section, where you can find coupons across almost every category.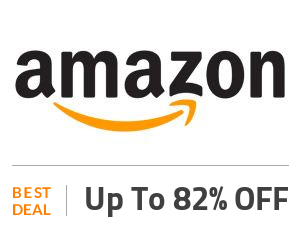 Amazon Prime is a premium paid subscription service that provides users access to several services, including Prime Video.
Prime Gaming is a premium experience on Twitch included with an Amazon Prime membership that includes a handful of new games (for free), extra goodies such as exclusive in-game content, & Exclusive Emoticons – Access emoticons such as KappaHD, ScaredyCat, and others, reserved only for Prime Gaming and Turbo members. If you are an Amazon prime member
While you don't have to take advantage of these offers, it's nice to know that they're available to you. We'll break down below everything you need to know about Amazon Prime Gaming and whether it's worth using. (Prime Gaming is included with: Annual and monthly paid Prime)
Prime Gaming is only available on a Windows PC. To download the app on your PC, please follow the link below https://gaming.amazon.com/amazon-games-app#Home
The titles featured so far have included quite a few notable releases and, given how the free games come attached to a subscription service that grants other benefits, it's understandable why people see Amazon Prime Gaming as a good deal.
Price
If you are a Prime customer, Prime Gaming is part of your normal Amazon Prime subscription for $12.99 per month so you don't have to pay any extra for it. You can also sign up for a free 30-day trial and cancel anytime if you're not satisfied.
Prime gaming benefits
One free subscription per month to a Twitch channel of your choice
A badge in Twitch chat
Advanced options for chat colors
Perfect for those who regularly order from Amazon
Raffles of games, DLCs and other extras (Prime Loot)
Exclusive Twitch-Prime Emotes
Streams on your channel can be stored for up to 60 days instead of the usual 14, provided you have affiliate status
Prime gaming disadvantages:
Involves costs
Unlike Twitch Turbo, does not grant freedom of advertising
Even if there is no need for Amazon Prime, membership must be acquired to use Prime Gaming
Free games for February 2022
Prime Gaming's next batch of games has been revealed. Starting February 1, Amazon Prime members will be able to get five free games, including the great 4X strategy game Stellaris. As always, Prime members can also secure in-game goodies (with weapons, characters, skins, boosts, upgrades) for popular games, including Destiny 2, Splitgate, FIFA 22, and the newly released Rainbow Six Extraction.
Available starting February 1
Stellaris (Paradox's space strategy )
As Far As The Eye (City Building)
Ashwalkers: A Survival Journey (survival )
Double Kick Heroes (Zombie Shooter)
Golazo Soccer League (Football game)
Throughout February 2022, exclusive goodies (will be available for a whole host of games, including Rainbow Six Extraction, FIFA 22, Blankos Block Party, and Lords Mobile.
Further content will be available for New World, Apex Legends, Battlefield 2042, Fall Guys and more.
Riot Games recently announced a partnership with Amazon to give out free Valorant loots for Amazon Prime Gaming subscribers. With various skins collections showed off already by a lot of players. (Riot Games biggest titles are League of Legends, Legends of Runeterra, VALORANT, and League of Legends: Wild Rift.)
League of Legends has been in a partnership with Prime Gaming since 2018, however, up until recently you just had a few skin shard tokens to redeem per month. All of that is going to change for the better with the new Partnership between Riot Games and Amazon!
Users who have both a Riot Games account and an Amazon Prime account only need to log in and link both accounts to receive the in-game rewards as soon as they are available.
You can also do the same for your EA account.(Make sure the Prime Gaming account you link is the one that you will have access to for the lifetime of your Electronic Arts Account or you may lose access to redeeming loot on your linked EA Account.)
Previous free games
Prime Gaming gave away some classic LucasArts point-and-click adventure games to Amazon Prime members during summer 2021. July's free LucasArts game was The Secret of Monkey Island: Special August free game was Indiana Jones and The Fate of Atlantis and September's free game was Sam & Max: Hit the Road.
In December 2021, Prime Gaming offered nine free games, including : Criterion Games' 2010 racing game Need For Speed: Hot Pursuit, apocalyptic survival game Frostpunk, colorful outer space adventure Journey to the Savage Planet, and stylish co-op puzzle game Morkredd. Spellcaster University— along with Youtubers Life, a sim where you get to live your influencer dreams, Stubbs the Zombie, an action game where you play as a zombie chomping on people, Football Manager 2021, a sport team management sim, and finally, the complete Tales of Monkey Island–a graphic adventure game.
Members were able to collect these offers throughout December at gaming.amazon.com.