What is Amazon prime?
If you're not already a Prime member, you're probably wondering what all the hype about Amazon Prime is or if it is really worth your money. Well, Amazon Prime is actually an excellent subscription service that gives members access to many Amazon perks.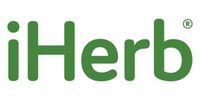 0 days left

Last used 10 hours ago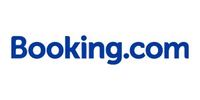 Last used 10 hours ago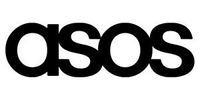 Verified Coupon

0 days left

Last used 10 hours ago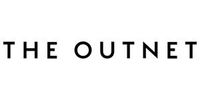 0 days left

Last used 10 hours ago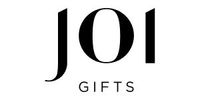 Verified Coupon

0 days left

Last used 10 hours ago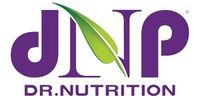 Verified Coupon

0 days left

Last used 10 hours ago
The benefits of Amazon Prime
The benefits of Amazon Prime include:
fast shipping, (free same day delivery or one day or free two day shipping depending on the items with no minimum order value across Saudi Arabia,)
access to exclusive Amazon Prime day deals,
free movie streaming,
access to Prime Gaming, another Prime service offering free gaming benefits for all gamers out there. Members enjoy loads of free, exclusive content and free games for their favorite PC, console, and mobile games. In addition, they are entitled to receive a collection of new PC games for free every month and a monthly Twitch channel subscription.
unlimited photo storage,
and access to other services. (Prime video with hundreds of popular movies, Amazon Music, Prime music, Prime video channels)
For many people who tend to shop on Amazon frequently, Amazon Prime is a no-brainer for the shipping benefits alone.
How much does Amazon Prime Student cost?
Amazon prime students receive even more perks and discounts than regular Amazon prime members because of their specific status.
First of all, an Amazon Prime Student can try out Amazon Prime for free for six months. Usually the Amazon Prime free trial is 30 days but college students receive a free six month trial. Once it ends, prime students who choose to continue the subscription service will pay a discounted rate of $6.49 per month, or $59 per year.
Usually students are eligible for a wide range of discounts on fashion, tech, and travel through a huge range of companies. But one of the most valuable student discounts available right now is Amazon Prime Student. It includes many benefits of Amazon Prime at half the regular price, but that's not all. Amazon Prime Student also boasts student-only discounts for services like:
Grubhub+ (With a GrubHub Plus subscription, you can enjoy $0 delivery fees on orders over $12 from restaurants enrolled in the GrubHub Plus program, as well as other membership benefits)
Calm, (A Calm subscription unlocks hundreds of hours of original audio content designed to help you ease stress, sleep better and live a happier, healthier life)
Course Hero (Course Hero is an online learning platform where you can access over 25 million course-specific study resources)
Up to 10% off already-discounted flights and hotels from StudentUniverse plus free premium customer support with every booking (a $7.95 value)
Exclusive services for college students
Prime Student subscribers also have access to these exclusive services for college students, including:
Showtime for 99 cents per month for up to one year (instead of $10.99/month)
Epix, Allblk, Lifetime Movie Club, and more channels for 99 cents each per month (instead of $10.99 per month)
Amazon Music Unlimited for 99 cents per month (instead of $7.99 per month with Prime)
Two months of Kindle Unlimited for free
Up to 90% off college textbooks, which can be traded for an Amazon Gift Card later
Additional perks for Amazon prime members in the UAE and Saudi Arabia
Amazon Prime members in Saudi Arabia & the UAE can enjoy an exclusive a six month free trial on Anghami Plus. Anghami is the leading music streaming platform of the Gulf region which gives users access to over 57 million Arabic and international songs. The trial period will be followed by a subscription fee at half the price for the next six months.
How long does it last?
The Amazon prime membership will last four years or until your listed graduation date, depending what comes first.
How to sign up for Amazon Prime Student
To sign up for Amazon Prime Student, all you have to do is provide an email address ending with a .edu and the intended graduation year (you need to enroll to at least one class).
Please note that if you can still access your university email, this offer will be available to you.
If you don't have an university email address, you should use another proof of enrollment such as a college ID card.
To join Amazon Student:
Go to Prime Student sign-up.
Complete and submit the sign-up form.
Select the verification link in the email we send to confirm your email address and complete the sign-up process.
How can I get an Amazon student prime coupon in Saudi Arabia?
Check out the Almowafir website for Amazon KSA coupons. The team at Almowafir constantly researches the best deals and promotions for you on the main shopping platforms so before making any purchase, make sure to get your Amazon coupon through Almowafir.
Amazon prime in Saudi Arabia
Amazon launched Amazon Prime in Saudi Arabia in January 2021. The Prime membership program price is SR16 ($4.2) per month, or SR140 per year.
Amazon prime members in the KSA are entitled to:
Free One-day shipping
Free International Delivery on eligible orders over SAR 200
Exclusive access to movies and TV shows (available with Arabic subtitles) with Prime Video
Access to a selection of free content and in-game loot, a Twitch channel subscription and more with Twitch Prime
Free Same-Day Delivery in Riyadh and Jeddah when shopping a selection of over half a million eligible Amazon Prime products. (Customers need to place their orders by 12:00pm and select Free Same-Day Delivery at Check Out)
Amazon Prime will gradually offer more value over time in Saudi Arabia as new services such as Prime Music or Alexa skills are added .
If they have an Amazon gift card balance, customers in Saudi Arabia can pay their Amazon Prime membership fees using this balance.