The COVID-19 pandemic has drastically altered consumer purchasing habits, largely out of necessity but also thanks to our evolving digital media consumption. There was a 15% jump in time spent engaging with digital media between 2019 to 2020, up to a total of nearly eight hours a day.
Projected to increase every year, it's clear that digital media (and the technology that we use to consume it), will continue to play a significant role in our lives, and that consumer buying behavior will continue to transform.
Since the pandemic began, the ways consumers engage with retailers have undergone a dramatic shift. As a result, retailers worldwide have had to adapt their in-store and online strategies to meet consumers' needs.
We shop now mostly online and we are always looking for the best deals. Many of you are shoe addicted and looking for the latest boots, sneakers or sandals. So if you are shopping online for the latest footwear, read the information below and get the best promotions.
1. How Many People Shop Online?
In 2021, an estimated 2.14 billion people worldwide purchased goods online. The growth of online shopping is simply impressive and it doesn't seem like it's going to slow down any time soon. This is good news for you, whether you're an online buyer or an online seller.
2. Shopping Begins Online
No matter where customers are finally making the purchase (online or in a brick-and-mortar store), their customer journey is starting online – in most cases on Google or Amazon, where they're doing their research.
3. Consumers Shop via Mobile
Consumers are using their mobile devices for all steps of the buyer journey, and that includes various online shopping activities.
4. The Biggest Marketplace Worldwide
Chinese platform Taobao is the biggest online marketplace. The biggest marketplaces in the UAE are Amazon, Namshi and Noon.
5. Most Popular Online Payment Method
Digital and mobile wallets are the preferred payment method among online shoppers worldwide.
6. Impact of COVID-19 on Shopping Behavior
With countries across the globe imposing strict measures in a bid to limit the spread of the virus, the number of consumers shopping online has skyrocketed.
7. Shoppers Expect to See New Products Constantly
It comes as no surprise that the needs of shoppers are constantly growing. Online shoppers are in demand of new products constantly.
8. Primary Reason for Online Shoppers to Abandon Their Carts
According to recent online shopping statistics, 49 percent of cart abandonments are due to high extra costs, which can include anything from shipping to taxes and fees.
UAE footwear imports triple in five years
UAE footwear imports have increased three times in the last five years, amid an explosion in demand for leather shoes. The increase in demand is attributed to the rapidly growing population and the increasing number of tourist shoppers.
Tourist shopping constitutes 30 to 40 per cent of retail sales of footwear. UAE nationals on average buy six pairs of footwear a year compared to four pairs by expatriates.
The market for trendy sports footwear is dominated by three leading US brands while the leather footwear market is characterized by smaller brands, producers and distributors.
Here Is The List Of The Most Popular Brands In UAE
Adidas
Clarks
Golden Goose
Puma
Nike
Aldo
Skechers
New Balance
Under Armour
Fila
Ginger by Namshi
Adidas originals
Adidas Originals (often stylized as Adidas Originals) is a brand of a line of casual and sportswear created by German multinational corporation Adidas. It consists of a heritage line, specializing in athletic shoes, t-shirts, jackets, bags, sunglasses and other accessories.
Shop online at Noon for Adidas in UAE: ✓ 3.5% Cashback ✓ AED 500 Welcome Bonus ✓ Convenient choice of payment options: use cash on delivery, credit and debit cards, Apple Pay and even easy installment options on checkout.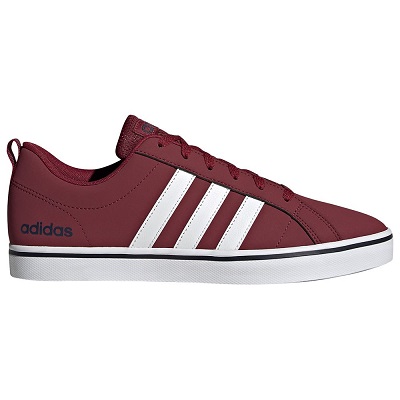 Hush Puppies
Hush Puppies is an American brand of casual footwear for men, women and children. The shoes have been described as "the classic American brushed-suede shoes with the lightweight crepe sole". A division of Wolverine World Wide, Hush Puppies is headquartered in Michigan. Wolverine markets and completely licenses the Hush Puppies name for footwear in over 120 countries throughout the world including the UAE.
New Balance
New Balance is one of the world's major sports footwear and apparel manufacturers and maintains a manufacturing presence in the United States, as well as in the United Kingdom for the European market, where they produce some of their most popular models such as the 990 model—in contrast to its competitors, which often manufacture exclusively outside the United States and Europe. New Balance claims to differentiate their products with technical features, such as blended gel inserts, heel counters and a greater selection of sizes, particularly for very narrow or very wide widths.
Timberland
Timberland LLC is an American manufacturer and retailer of outdoors wear, with a focus on footwear, which is often known colloquially as "Timbs." It is owned by VF Corporation. Timberland footwear is marketed towards people intending outdoor use. It has also become a mainstay in urban attire.
Puma
Puma SE, branded as Puma, is a German multinational corporation that designs and manufactures athletic and casual footwear, apparel and accessories, which is headquartered in Germany. Puma is the third largest sportswear manufacturer in the world and was founded in 1948 by Rudolf Dassler. In 1924, Rudolf and his brother Adolf "Adi" Dassler had jointly formed the company Gebrüder Dassler Schuhfabrik (Dassler Brothers Shoe Factory). The relationship between the two brothers deteriorated until the two agreed to split in 1948, forming two separate entities, Adidas and Puma. Both companies are currently based in Herzogenaurach, Germany.
Lacoste
Lacoste S.A. is a French company, founded in 1933 by tennis player René Lacoste, and entrepreneur André Gillier. It sells clothing, footwear, sportswear, eyewear, leather goods, perfume, towels and watches.
Nike
Nike, Inc. is an American multinational corporation that is engaged in the design, development, manufacturing, and worldwide marketing and sales of footwear, apparel, equipment, accessories, and services. Nike markets its products under its own brand, as well as Nike Golf, Nike Pro, Nike+, Air Jordan, Nike Blazers, Air Force 1, Nike Dunk, Air Max, Foamposite, Nike Skateboarding, Nike CR7, and subsidiaries including Jordan Brand and Converse.
Under Armour
Under Armour, Inc. is an American sports equipment company that manufactures footwear, sports and casual apparel.
Sandals, flip flops , sneakers and boots
Shop shoes, sandals, wedge sandals, boots, slippers and more at Noon. Find a great selection of comfortable and stylish footwear for men, women and kids.
You can either shop by brand, by category (formal shoes or casual shoes), by color (grey, yellow, blue, pink, beige, white) or browse through the new arrivals. From sneakers to heels, casual shoes to evening shoes, our range of shoes has something for every occasion. We've got a staggering collection of excellent quality shoes .
It is the destination marketplace for shoes from top brands such as:
New Balance
Nike
Adidas originals
Puma
Lacoste
Fila
Hush puppies
Vans
Reebok
Skechers
Converse
90 MINUTE DELIVERY IN DUBAI – SAME DAY DELIVERY IN THE UAE – FREE SHIPPING AND RETURNS
Best Deal Site for Coupons and Promo Codes
Our sources recommend Almowafir for its vast collection of online promo codes and coupons that can be used on Noon's website. Consumers can find promotions for the perfect pair of Nike, Timberland, Puma and Hush Puppies. Savvy shoppers might even be able to combine coupon codes and maximize savings. Make Almowafir Your First Stop for Exclusive Coupons, Codes & Discounts.
Noon can deliver to your doorstep anywhere in Dubai, Abu Dhabi and across all UAE.
Would you like to find out about the new arrivals before everyone?
Sign up for our newsletter and get the best prices all on new arrivals.