In the fashion world, there are a few brands that are considered classics and timeless, and one of those brands is Guess. This American clothing brand has been around since 1981 as a premium retailer for men's and women's clothing, but the brand has also branched out to include accessories, shoes, bags, and perfume in their product line.
While the clothing pieces of Guess are regarded as their most popular items, there are some customers that prefer the brand's bags more than anything. What's great about the bags made and sold by Guess is that they have high-quality materials and are quite durable compared to most bags on the market. Moreover, they are also very easy to get in online shops like Sivvi, where you can use a Sivvi code for reduced prices. If you want to get the newest items and bestsellers in the bags catalog of the brand, here are details about the Guess bags that are popular in 2022.

Aqua Tote
One of the newest bags that you can get from Guess in 2022 is the Aqua Tote, which is designed like a regular tote bag but is actually made from premium materials like premium leather and antique bronze hardware. The Aqua Tote has an open weave design that makes the bag fairly lightweight, but to keep important items hidden, Guess has included a detachable bag made from natural fibers. What's nice about the detachable bag is that it has its own strap for carrying, so you are basically getting two bags in one with the Aqua Tote.
Kasinta Raffia Mini Cutout Tote
Next on the list is the Kasinta Raffia Mini Cutout Tote, a small tote bag that has a leather strap that matches the color of the cutout handle on the top. The cutout handle adds both style and function to the bag, as it embraces the mini tote bag appeal while still allowing the owner to handle the bag sturdily without the need to wear the shoulder strap. Speaking of the shoulder strap, you can actually remove it from the bag since it is detachable.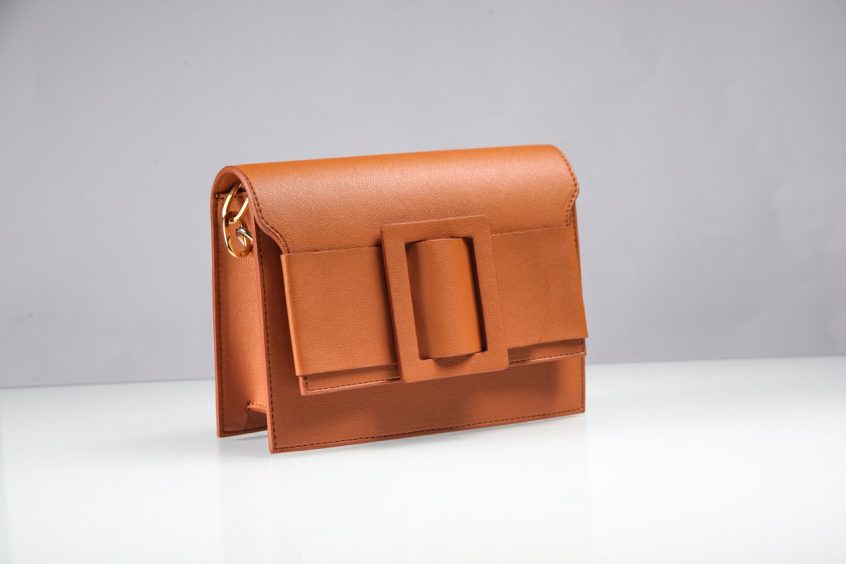 Kasinta Raffia Top-Handle Satchel
Another product in the Kasinta Raffia series is the Top-Handle Satchel, which is slightly smaller than the mini cutout tote. So, if you want a more compact bag, then you should get the Top-Handle Satchel in the Kasinta Raffia series. This Top-Handle Satchel has faux-leather logo-printed panels and a fold-over flap that has a turn-lock closure to secure the items you store inside. As for handling the bag, it has a removable crossbody strap and its signature top handle.
Katey Mini Croc Shoulder Bag
The Katey Mini Croc Shoulder Bag is a very "chic" accessory to have for young women, as it features bright colors and crocodile embossed faux leather that further emphasizes the colors of the bag. In terms of style, it is a mini shoulder bag with a slender design so that it wouldn't look bulky, especially if you are wearing a relatively slim outfit. The Katey Mini Croc Shoulder Bag also has a shoulder strap, as well as a chain strap when you want to carry it with your hand. Use a Sivvi promo code so that you can get the Katey Mini Croc Shoulder Bag at a discounted price.
Katie Mini Croc Satchel
If you want a bag that is bigger than the Katey Mini Croc Shoulder Bag, then you should check out the Katie Mini Croc Satchel, which features the same colorways as the shoulder bag but with a much bigger item capacity that is perfect for those that bring a lot of items in their travels or while running errands. Much like the Katey Mini Shoulder Bag, the Croc Satchel features a crocodile embossed faux-leather design and a detachable crossbody strap. But the difference between them is that the Satchel is much large, and it has a dangle G-logo for extra flare.
Kasinta Raffia Mini Hobo Bag
The Kasinta Raffia Mini Hobo Bag is another product in the Kasinta Raffia series that features an exterior made from natural fibers and a faux-leather shoulder strap. But, what makes this different from the other bags in the series is that it has a much rounder shape, which is suitable for those that don't want a bag with too many edges that can be quite uncomfortable to carry. In addition, it has a curved top so that it won't rub too much on your hips or waist, which is what a lot of rectangular bags do.
Vicky Straw Tote
For those looking for a very simple bag from Guess, the best bag for them to get is the Vicky Straw Tote. As its name suggests, the Vicky Strat Tote is made from woven straw that looks simplistic yet elegant because of the extrinsic weavings, but for extra strength on high-wear areas like the strap and the top, the bag has faux-leather straps and top panels that also increases its durability. The Guess logo at the front is also made of faux leather and is stitched onto the straw exterior.
Aqua Perforated Flap Crossbody
The bag with a similar design to the Aqua Tote is the Aqua Perforated Flap Crossbody, which also has an open weave design and an added detachable bag made from natural fibers. But, this bag is much smaller compared to the Aqua Tote, and its detachable bag doesn't have a chin strap on it, so this is more suitable for those that want to travel light. However, if you are looking for a highly stylistic bag that is also functional, you should get the Aqua Perforated Flap Crossbody.
And these are the most popular and newest Guess Bag in 2022 that you should definitely check out. It is guaranteed that these bags are very durable and can last you for years, depending on how much you use them. No one knows when these bags are still available, so while Guess has stocks of them, you should check these bags out and see if they are suitable for your style or outfits.