H&M UAE online store has a huge collection of clothing and accessories for women and girls at affordable prices.
If you are looking for online shopping in the UAE or in in Dubai, search no more. Shop a variety of H&M women handbags, clothes, shoes, lingerie, jewelry, accessories and watches on their e-commerce website.
Whether you choose to shop by product or by category, you are sure to find and buy the finest quality products in the UAE. To make sure you receive the latest H&M promo codes for your purchases, leverage Almowafir personal saving assistant and get the best promo codes, coupons and discounts. Almowafir coupon site is full of coupons and discount deals and will allow you to enjoy the latest style at the best price.
Women fashion trends H&M style
Along with Britney Spears and Paris Hilton, shop H&M women winter high quality Y2K-era flared pants on the site.
In Instagram's recent trend report, the social media company predicted that maximalist fashion would grow this year, with more people "using fashion to express joy and optimism." Perfect for fans of the flare trend, you can wear these corduroy trousers with platform shoes to complete the retro look.
If you're someone who likes to stick to a more neutral palette, you can still rock this patterned wrap dress. The dress features a fun flower pattern and long wide sleeves making it a wardrobe must-have.
Global fashion shopping platform Lyst recently shared its predictions for the 2022 top trends and survivalism was among them. According to this platform, the survivalist mood is gaining traction, and searches for items like these quality cargo pants have been in high demand since December and are expected to continue to rise this year.
You can also stay stylish and stand up to cold weather with puffer coats, jackets and hoodies.
New Arrivals
Dressing for winter can be tricky. One minute we feel cold, the next minute we're enjoying a sunny day. In February, we're slowly crawling towards spring. We're using it as an excuse to update our wardrobes and shop the best new arrivals and trends at H&M. Full of dresses, fun prints and must-have styles, shopping H&M women winter clothing on the website is the easiest way to discover the latest trends.
Company overview
Hennes & Mauritz AB (H&M brand) is a Swedish multinational clothing company headquartered in Stockholm. It is known for its fast-fashion clothing style for men, women, teenagers, and children. It is one of the world leading fashion companies.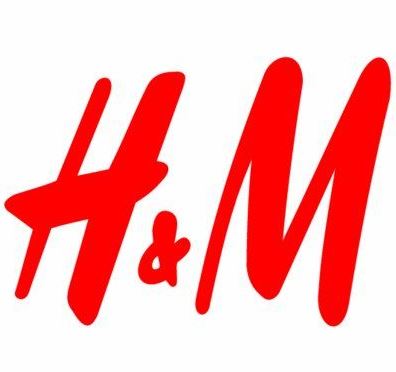 H&M's business concept is to offer fashion, style and quality at the best price in a sustainable way.
China, Bangladesh and India are top three countries where H&M sources its products.
The brand offers everything from the latest trends to lasting classics and basics that can be worn season after season. With collections for women, men, teenagers, children and babies, the H&M product range also includes sportswear, underwear, beauty products, accessories and shoes
Despite an increasingly difficult market to succeed in, the mega-brand has only reinforced its market share , continually seducing us all with affordable basics, statement must-haves, sustainable clothing and, of course, all those specific collaborations (such as the one with Iris Apfel) that make us love each capsule collection even more.
The design team seems to have a talent for choosing and designing exactly what we want to be wearing, and so, unsurprisingly, the brand is one of the most popular in the world. Of course, some products are more in-demand than others, and we thought you might also like a sneak peek into H&M's best sellers (available through the search results on the site or by browsing through the different products available).
H M best selling items
RIBBED VEST TOP
WIDE TROUSERS
RIB-KNIT CARDIGAN
OVERSIZED COTTON SHIRT
RIB-KNIT DRESS
FLOUNCE-DETAIL DRESS
WIDE HIGH JEANS
OVERSIZED JACKET
VINTAGE HIGH JEANS
H&M HOME
Shop online a selection of interior design and home accessories from H M home… Create your own interior design with items from the home collection! Whether you are looking for a fresh look for your living room, kitchen or your bathroom, the Home collection answers your needs.
H&M now dominates not only our wardrobes but also our bedroom, living room or kitchen.
Available online for Dubai & Abu Dhabi!
The Secret to Business Success: Fast Fashion
The secret to its success can be attributed to the fast fashion business model.
Fast fashion relies on moving a large amount of merchandise from the designer mind and table to the showroom floor in the fastest way and at a reasonable price. Aimed at young, fashion-conscious urban consumers, their products are trendy and they're cheap, almost disposable.
The Bottom Line
Since its founding in 1947, H&M has grown to become the world's second-largest fashion retailer, after Inditex, the company behind Zara.
The continued success of both retailers depends on their application of fast fashion, which relies on spotting fashion trends as they appear and getting inexpensive copies of them into their stores as quickly as possible.
They rely heavily on marketing teams that can quickly determine what the target demographic desires and get it into the supply chain fast combined with a strong and sophisticated IT network.
Additional tips
During H&M women winter different sale periods, you'll find incredible discounts and deals on men's, women's, and children's clothing, and on accessories and other beauty items.
We also recommend to subscribe to H&M newsletter and receive straight into your inbox, updates, exclusive trend alerts, offers, first access to each new collection, and more.
shop online at ae.hm.com.
Ordering from the e-commerce site
Residents in Dubai can easily order from the website and expect to receive their package within one to two business days for Dubai and Abu Dhabi, or one to three days for other emirates. Home delivery services are Dhs20 or free for orders over Dhs99, but you can also click and collect from your local store. You can also return or exchange your products in-store or online – check the website for further details.