Bras are an important element of our day to day life because they need to be comfortable and match our body shape and our bust of course. In addition, we need to make sure that each type of bra is the perfect fit for the type clothing we are wearing.
Picking up the right bra online among the huge choice of options available (push up bras, balconette bras, convertible bras, strapless bras, demi-bras) makes the whole task of dressing up easy and worry free.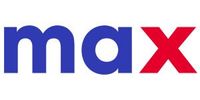 Verified Coupon

3 days left

Last used 10 hours ago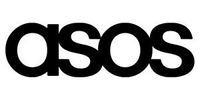 3 days left

Last used 10 hours ago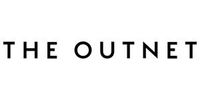 3 days left

Last used 10 hours ago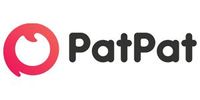 Verified Coupon

3 days left

Last used 10 hours ago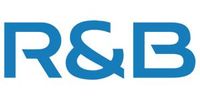 Verified Coupon

3 days left

Last used 10 hours ago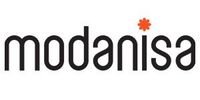 Verified Coupon

Last used 10 hours ago
We will review below some types of bras that are designed for specific periods in life or for specific occasions to try and help you find the right option for your needs.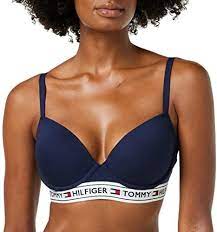 Last but not least, we will indicate which online platform has the widest choice of models and brands.
Body hugging outfits
The oversized trend is everywhere but this does not mean you should give up on figure hugging clothing.
Here are a few tips to choose figure hugging clothes
Knowing your body shape will save you a lot of hassle and time when choosing any piece of clothing. If you already know your body shape , you will be able to pick the pieces that work for you and feel comfortable.
Make sure to choose quality fabrics when you select tight fitted clothes otherwise instead of looking chic and comfortable, you will look miserable and uncomfortable.
Considering adding a couple of layers that are larger to balance out the look
If you are wearing a hijab, you can mix a tight fitted dress with a shirt over it to make the whole outfit look cohesive
What types of bras should I wear with figure hugging outfits?
We highly recommend choosing a seamless bra. Seamless bras are available in different colors, with full coverage or medium coverage, adjustable shoulder straps of course and are either padded or non padded.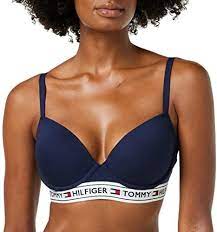 What type of bra should I wear under a T Shirt?
The answer is quite obvious: a T-shirt Bra. A t-shirt bra is also a seamless, molded cup bra with a mid coverage and it disappears under any dress.
T shirt bras are versatile and comfortable and they are a wardrobe must-have, whatever your shape or size.
Best bra options for dresses
A multiway bra is a bra with detachable straps that you can wear in lots of different ways to get the look – and support – that you're looking for. This is the perfect option for backless dresses or off shoulder outfits.
Best bra for deep neck dresses
A plunge bra is the go-to bra with all plunge tops and deep neck dresses.
A push-up bra has padded cups with extra padding at the lower part of the cup and are designed to enhance the cleavage. A push-up bra is usually worn with party & low neck outfits.
What is the difference between a demi bra and a push up bra?
A demi bra (as the name suggests) exposes the top portion of the breasts. A push-up bra does exactly what its name suggests— to push the breasts up.
Bandeau bra
A bandeau bra is similar to a strapless bra but a bit wider (they have a thick elastic band at the bottom and the top).
It allows you to wear cute summer tops, strapless outfits & strapless dresses and never worry about your bra straps.
Longline bra
A longline bra looks very similar to a regular bra but it has more fabric and usually covers your torso. Longline bras offer more support and coverage than regular bras. It can be a good option underneath a modern wedding gown, or a deep neck dress. It can also be used as a sports bra as some models serve both as sports bras and sports tops.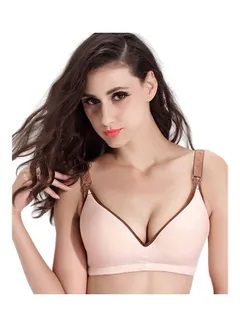 Maternity bras
Maternity bras and nursing bras are designed to adjust to all the changes women go through during pregnancy and after giving birth (they are usually wireless bras). It is recommended to use maternity bras during this period and not regular bras There is also a concern about underwire bras and breast milk production so we therefore feel it is best to switch to a maternity bra. They are usually softer and lighter bras and they have wider shoulder straps to support your growing breasts (and prevent sagging breasts afterwards as much as possible). Nursing bras focus on breastfeeding and have specific clasps to allow easy breastfeeding.
Sports bras
Sports bras are often full coverage to support the bust from the impact generated by sports activities.
A sports bra is usually a very popular bra because it is extremely versatile and comfortable (like a T shirt bra).
Sweetheart neckline
These bras have a heart shaped neckline (as the name suggests) and they are a favorite for evening dresses thanks to their flattering style.
Sexy lingerie
If you would like to feel sexy, reach for a balconette bra. This bra type offers half of the coverage a regular bra provides, and will give you a fuller and sexier look. Usually a balconette bra is made of rich silk and lace.
Both the balconette and demi bra styles offer half of the coverage than full coverage bras. The balconette bra pushes breasts forward and usually has a sweetheart neckline (the bra is designed to create an upward lift, like a balcony) whereas the demi cups have more of a square neckline.
Where can I find the best deals for bras online?
Noon and Amazon are the largest online retailers in the Gulf States and they offer you a wide choice of bra styles for every breast shape.
Noon has more than 2500 items in this category and Amazon has a whopping list of 50,000 items.
Both of them offer very competitive prices but we strongly recommend to check out the Noon coupons at Almowafir that are guaranteed to give you additional discounts on your purchase.
Amazon constantly offers deals but to maximize your purchase, check out the Amazon coupons at Almowafir and make the most profitable deal.