Adidas Men Clothing and shoe categories
Shop Adidas clothes, running shoes and accessories on the adidas.com.sa website.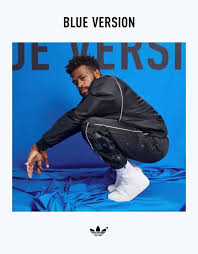 The Adidas shoes sub category is divided into 5 other inner areas (you can use the shoe categories filter)
Originals
Football
Running
Basketball
Skateboarding
The apparel area is divided into 7 subsections:
T-shirts & Polos
Hoodies & Track Tops
Sweatshirts
Jackets
Jerseys
Shorts
Pants
Last but not least, the Adidas Men's accessories page is divided into 3 more categories:
You can use a filter to sort according to price low high or price high low.
Kids
A specific area of the site is devoted to kids' apparel and accessories. In this category, buyers can shop sandals, running shoes (including iconic shoes resulting from collaborations with brands such as Disney, Lego or event the famous footballer Messi), t-shirts and headwear.
Adidas App
The Adidas app is everything you need to shop Adidas Men sportswear and sneakers through your mobile phone easily and quickly.
How do I get the best Adidas Men promo codes?
As expected the Adidas site has a huge range of items for every style and in many cases some great discounts. So we highly recommend having a look first at the Adidas site.
If you can, sign up for free for the newsletter (join Adiclub get 15% off). Once you sign up, you will get a 15% promotion on your next order and you will receive exclusive offers and updates straight into your inbox. After you have selected the trainers or the other items that suit you, before making any purchase, check out the exclusive Adidas promo code & Adidas coupon on Almowafir.
Level Shoes, another big platform to purchase Adidas men's items usually have hundreds of Adidas products so if you do not find what you are looking for on the main Adidas saudi website, we invite you to visit this e-retailer.
Almowafir can also help you here with the newest Level Shoes code for any purchase.
Level Shoes important shipping and delivery info
For deliveries within the KSA:
If your purchase amount is less than 500 SAR, you will be charged 50 SAR and if your amount is over 500 SAR, the shipping is free and the product will arrive within 3 to 4 days.
Adidas offers free delivery on all orders
Adidas offers free delivery on all orders in Saudi Arabia. There is no minimum order amount to avail free shipping. Once you finish the check out process, you can choose your delivery location.
Benefits of creating an account on Adidas site
Quick checkout with your details.
Order history
Order tracking
Create and save your wishlist
Whenever you come back to the site, you can then log in to access all saved information.
Company info
There is no need to present Adidas the famous sports company that originated in Germany and its iconic logo recognizable everywhere. Adidas AG is a German conglomerate, founded and headquartered in Germany and it is the largest sportswear manufacturer in Europe, and the second largest worldwide, just behind Nike.
Everything Adidas does is rooted in sports. The company's strategy focuses on strengthening brand credibility, elevating the experience for our consumer, and pushing further the boundaries in innovation and sustainability.
The consumer is at the heart of everything the adidas brand does. By constantly developing desirable products and inspiring experiences, the brand strives to build a strong image, trust and loyalty with consumers.
Adidas Originals
To differentiate the brand from its competitors, Adidas has partnered with many brands, artists and athletes to create unique footwear in the game — The resulting shoes were in many cases quickly adopted by the public who did not even realize it started as a collaboration at all. Some famous artists who have created footwear with the three-striped brand include Beyonce, Kanye West, Sean Wotherspoon, and even Prada.
Adidas Originals, Adidas Athletics, Stella Mc Cartney, Adidas Skateboarding are all the brands available on the KSA site.
Which Adidas shoe is best?
Shop the top sellers for 2022 below and keep your feet looking either classic or unique.
Adidas Gazelle Shoes. These sneakers are the latest craze and are relevant for men who love staying trendy.
Adidas Samba Classic Shoes. Adidas simply took a classic sneaker and revamped it with a vegan design.
Adidas Stan Smith Shoes. The iconic San Smith is the perfect choice of running shoes for every occasion. Some aficionados even use it as an evening shoe.
Adidas Ultraboost 5.0 DNA Shoes. The Adidas Ultraboost shoes are famous for many reasons, including their comfort, design, and their material (Parley ocean plastic)
Adidas Y-3 Shiku Run Shoes. This is the best fit for sneakers to wear for all of your daily tasks?
Adidas Sean Wotherspoon SuperEarth. These Adidas shoes are the result of a collab with artist Sean Wotherspoon who gave the classic Adidas Superstar a modern and fun revamp.
Adidas Retropy E5 Shoes. A new shoe replacing the beloved Adidas Iniki runner sneaker.
Adidas Ozweego Shoes. Another year has passed, and the chunky shoe is still a trend with its modern style.
Market Share in Saudi Arabia
The website adidas.com.sa, operated by The adidas Group, is an online store with a focus on national market sales. The eCommerce net sales are generated almost entirely in the KSA. With regards to the product range, adidas.com.sa achieves the greatest part of its eCommerce net sales in the "Toys, Hobby & DIY" category. Furthermore, products from the "Fashion" category are part of the offer. That website sold items for a total turnover of more than $1M in 2021.
The sportswear market in Saudi Arabia
Nike, Puma, and Adidas were the top brands in Saudi Arabia's sportswear market in 2021.
Saudi Arabia's sportswear market is categorized into sports clothing, sports footwear, and sports accessories. As expected, sports clothing represented the largest share in 2020 and 2021, followed by sports footwear, and accessories.
The major brands in Saudi Arabia's sportswear market include global names such as Nike, Adidas, Puma, Under Armour, Lactose, Champion, New Balance, Reebok, Hummel, Lotto, Lululemon, Gymshark, HOKA ONE ONE, Dhb, and Mitre.