We will give you today a short overview of the leading bra brands in the UAE and the KSA.
Whenever you go bra shopping, do not be distracted by fancy designs for which you will probably need to compromise on comfort. Since a bra is worn extremely close to your skin and underneath several layers of clothing, a comfortable bra with a soft fabric can be a blessing in disguise.
Like other countries in the world, women tend to choose their bras not only based on their comfort but also based on a series of criteria such as:
Model
t shirt bra (one of the most popular models)
sports bra (specific bras that allow a lot of movement)
underwire bra (underwire bras are available in a variety of styles, with an added wire all along the bottom of the cup to provide more support). These bras usually offer stronger support for bigger breasts.
balconette bra (This bra is designed with short cups, an horizontal top, and straps that sit wider apart)
strapless bra (designed for clothing that shows your shoulders)
wireless bra (wireless bras are available in a variety of styles. If you don't like dealing with underwires that might be uncomfortable and dig into your skin all day long, a wireless bra is ideal)
push up bra (a great choice to to accentuate your curves). This model became famous a few decades ago thanks to a brilliant advertising campaign featuring Eva Herzigova.
traditional bra
plunge bra (a great choice for rocking a very low-cut top like a deep V-neck)
bralette (these bras are stylish and can even be worn as outerwear) Bralettes are appropriate for small breasts that can go without much support.
half cup bra (A half cup bra can also be known as a demi bra or a shelf bra. this bra style has half the material of a full cup bra as the cup will only cover about half of your bust)
Cup sizes and half cup sizes
The two major aspects of bra size are the band size and the cup size.
If you are in between cup sizes you should go up or down a half-cup.
Features
Removable padding
Padded cups (A padded bra has material added to the cups)
Supportive underwire
Adjustable straps
Wide straps
Flattering shape
Full coverage (The cup fabric goes around your full breast)
And Fabrics
Delicate lace
Buttery soft fabric
Bras are like shoes. If you are not wearing the right kind, they are not going to feel good, no matter how great they look.
Shop the best bras at Noon or Amazon
As expected, Noon the largest retailer in the Gulf States has a wide range of bras for all body types. Whether you are looking for something sexy like savage x fenty, bare necessities or a comfortable bra, you can be sure to find a few options you like.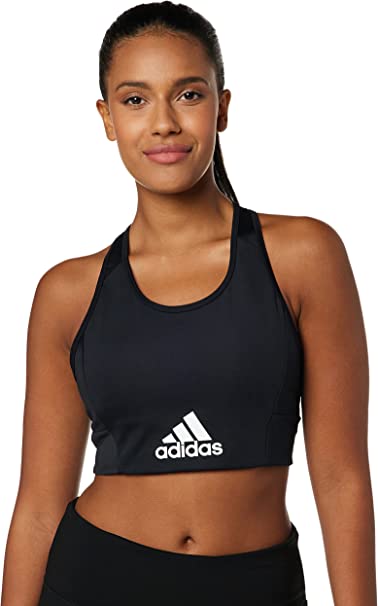 Amazon the international retailer obviously has most bras available on the market. The website has a huge choice of models and even the new arrivals category is impressive. The choice of colors, styles and fabrics is enough to make you dizzy. But again, if you already know more or less what you are looking for based on what we described above, use the different filters and narrow down your results. Then, go ahead and enlarge the images and read the reviews to make sure you make the best decision.
Before making your purchase, grab a Noon coupon or an Amazon discount code at Almowafir.
You will make huge money savings thanks to the discount codes available at Almowafir.
The most popular bra brands on the website
TOMMY HILFIGER
FOREVER 21
Chicco
GUESS
MANGO
PUMA
Reebok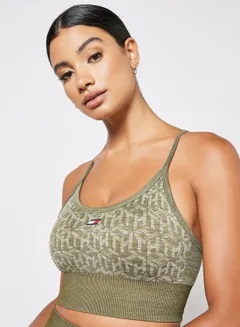 Bras for every occasion
Casual
Sport
Beach
Sports Lifestyle
Modest
Evening
Formal
Street Wear
Everyday wear
T-Shirt Bras
A T-Shirt Bra is everybody's favorite style. These bras come with seamless and molded cups, that provide a smooth look, which makes this bra an ideal choice for everyday wear. They get their name because they're seamless, making this an ideal choice for a smooth look under a T-shirt.
Bare necessities has some great t-shirt bras and shapewear in different nude shades.
Dubai- a paradise for shoppers and lingerie shoppers
Dubai has some of the top lingerie brands known worldwide, such as Victoria's Secret, Agent Provocateur, La Perla, savage x fenty (this brand has an impressive size range) and more.
If you are looking for sports bras, then you are sure to find them either online or offline in stores such as Nike, Adidas, DKNY and Guess.
Recommended bra material
Both cotton and microfiber bras are impeccable for everyday wear, and while cotton offers more softness, microfiber bras provide a lighter feeling.
Since cotton is a thicker fabric, bras made out of this material aren't necessarily the best option for exercising. Spandex sports bras are a common option because of the elasticity. Finally, microfiber is a thin, synthetic fiber that is popular for its moisture-wicking ability.
Today, many comfortable bras are being made with a blend of silk and spandex known as stretch silk charmeuse.
Another popular material is bamboo because its fabric is a suitable option in making bras thanks to its softness, antibacterial properties, and high absorbency.
Jersey is one of the best options for creating supportive lingerie.
A lot of women love a lace trim or lace details on their bras. This detail adds a lot of sophistication and softness but does not necessarily give the best support.
Sports bras
Noon has a huge sub category dedicated to sports bras with over 800 items and brands such as Adidas, Mango, Rebook, DKNY.
Amazon has over 10,000 sports bras with all the major sportswear names such as Champion, Under Armour or Reebok.
Choosing the right bra size
It is extremely important to choose the right bra size and pay attention to weight changes as they are likely to impact also the size of our bras.