Men can be as demanding as women when it comes to their personal fragrance.
They like to choose precisely a fine fragrance (or 2, or 3) that matches exactly their personality.
Some men tend to prefer a pretty universal cologne to refresh their necks while others prefer a sophisticated scent such as a woody vanilla perfume, a bright fragrance or a spicy blend.
What are the top 5 Perfumes For Men in UAE
Consumers in the UAE seem to purchase mostly the perfumes for men from the list below:
GUCCI The Alchemist's Garden The Last Day of Summer Eau De Parfum.
Roberto Cavalli Uomo.
Jo Malone Wood Sage and Sea Salt.
Dior Sauvage – Long Lasting Perfume.
Bleu de Chanel by Chanel.
The Best Smelling Colognes for Men
Bleu de Chanel– This woody aromatic fragrance for men is a real gentleman's cologne. It's crisp, refined, elegant and young.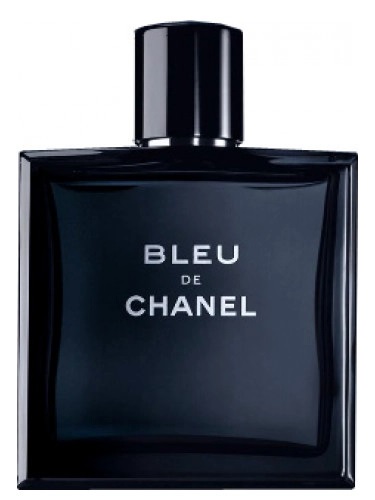 Versace Eros: It has fresh notes, woody notes and is slightly oriental. It has a strong Italian influence as it is packed with orange, Italian lemon zest, citrus notes, green apple, tonka beans, amber, woody vanilla, vetiver, and moss. Ihis explosion of different scents is perfect in the summer and has a universal appeal.
Giorgio Armani Acqua di Gio: This is a summery scent with musk combined with bergamot, neroli, rosemary, and patchouli. Similarly to Versace Eros, Acqua di Gio has italian citrus notes combined with rosemary intertwined with sea salt nuances.
Tom Ford Tuscan Leather: For people who love the smell of leather, this bold scent merges leather and suede with notes of jasmine for a sensual fragrance and sophisticated scent.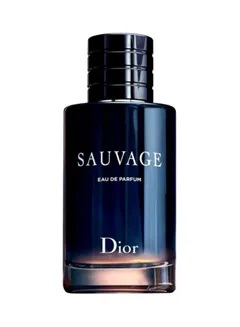 Christian Dior Sauvage: Sauvage is a spicy, fresh and masculine fragrance sure to grab the attention of anyone you pass.
Maison Margiela: Replica Jazz Club. A warm fragrance with spicy notes, it boasts notes of lemon, pink pepper, rum, vanilla and tobacco leaf.
Jo Malone London Oud & Bergamot Cologne Intense: The top note is bergamot and it provides a citrus freshness and the base note is oud which brings intensity to the fragrance—it all unites to form a clean, masculine fragrance.
Prada Luna Rossa Ocean Eau de Toilette: A luminous cocktail of bergamot and citrus combined with a lively duo of lavender and sage. This citrusy scent is a classy and elegant blend.
Gucci the Alchemist's garden- the Last Day of Summer With notes of cedar, cypress, and nutmeg, along with woody undertones of patchouli and vetiver swirling inside, this cosy scent from Gucci's Haute perfumery line is luxury by definition.
Calvin Klein Eternity for men's cologne. Top notes are Lavender, Green botanics and Mandarin Orange; heart notes are Clary Sage, Juniper Berries, Basil, Geranium, Coriander, Jasmine, Orange Blossom, Lily and Lily-of-the-Valley; base notes are Sandalwood, Vetiver, Musk, Rosewood and Amber.
Tom Ford Private Blend Oud Wood. This woody scent is luxury in a bottle– Itsheart notes are oud wood, sandalwood, and vetiver. Rounding it all off are tonka bean, eastern spices and sensual amber for warmth and intimacy.
Luna Rossa Sport BY Prada. This classic scent hasnotes of lavender, ginger, juniper berries, tonka beans, and vanilla and it is the perfect way to refresh yourself after a work-out.
Which sexy evening scent should I choose?
Night fragrances as opposed to functional fragrances are supposed to be stronger and therefore hold a higher concentration of aromatic compounds in order to last through the night. The best fragrances for night time are "Eau de parfum" and musk and spices are usually associated with nighttime scents.
Here is a short selection of popular perfumes for men that are perfect as evening scents:
YVES SAINT LAURENT LA NUIT DE L'HOMME EAU DE TOILETTE POUR HOMME SPRAY
Armaf Club De Nuit Intense Men's EDT Perfume
Nautica Voyage Eau de Toilette For Men
Calvin Klein CK Be EDT
Paco Rabanne Pour Homme For Men
Tom Ford Santal Blush.
Chanel Sycomore Eau de Parfum.
Byredo Bal d'Afrique Eau de Parfum.
Gucci The Alchemist's Garden A Kiss from Violet Perfumed Oil.
Where can I find the best deals on perfumes for men in the UAE?
The largest retailers in the Gulf States such as Noon and Amazon are offering both a wide choice of men's fragrances at unbeatable prices.
In spite of these advantageous prices, it is always worth grabbing a Noon coupon or an Amazon coupon at Almowafir. Almowafir is your shopping assistant and continuously provides you with the best coupons and discount codes every month for most of the websites in the UAE and the KSA. Before making any purchase on the web, double check Almowafir.
What is the difference between an aftershave, a pure perfume, an eau de parfum, eau de toilette, eau de cologne and eau fraiche?
The fragrances are all the same–the difference lies in how long the smell stays on your neck and face.
A "fragrance" is generally a unisex term for, any smelly liquid usually made up of a small amount of fragrance oil diluted in alcohol and water.
Aftershave
Typically aftershaves contain a a low concentration of fragrance (around 1%to 3%) and as a result, the aftershave does not last very long.
Its main purpose is to disinfect freshly shaved skin by killing surface bacteria
Pure Perfume, Parfum or Extrait De Parfum
Pure perfume is the highest concentration of fragrance available — usually between 15 and 30 percent perfume oil — and the scent will be noticeable and last all day.
Eau de Parfum (EDP)
Eau de parfums have the next-highest concentration of perfume oils, between 15 and 20 percent.
Eau de Toilette (EDT)
Eau de toilettes have a lower concentration of perfume oils, usually 5 to 15 percent, and are made to have a lighter wear on the skin.
Eau de Cologne
Cologne is usually an umbrella word for masculine scents in North America, but eau de cologne actually holds a very light concentration of perfume oils.
Eau Fraiche
Like eau de cologne, eau fraiche also has a very low concentration of alcohol, sometimes 1 to 3 percent.
This is only a short overview of some of the most popular perfumes for men. We of course invite you to constantly check new collections and discover new signature scents.