In the UAE, there are many online brands that you can check out if you want to purchase different types of fashion pieces that suit your style. Although there are many of them, there are only a few that are regarded by many experienced buyers to be the best when it comes to providing high-quality clothing and great service for their customers. One of these brands is Nykaa Fashion, which does not only have its own online shop but also other online retailers that carry the brand, such as Noon and others. In Noon, you will be able to get discounts using a Noon coupon or voucher.

Nykaa Fashion is a branch of Nykaa, an Indian e-commerce company that was founded by Falguni Nayar in 2012. Despite being a relatively new company, Nykaa was able to quickly rise from the top of the e-commerce industry, and it eventually became the first Indian unicorn startup that is headed by a woman.
Although Nykaa is primarily known for its beauty and wellness products, their Nykaa Fashion branch is actually quite popular too, and the branch has numerous brands that it caters to under its umbrella. To learn more about these brands and the best clothes you can get from them, here are the clothing pieces that you should get in Nykaa Fashion.
Harpa Women High Neck Full Sleeve Printed Top
One of the most popular brands under the Nykaa Fashion umbrella is Harpa, and a great fashion piece that you can get from the brand is the Women High Neck Full Sleeve Printed Top, which features a subtle floral pattern and full sleeves. Moreover, the High Neck Full Sleeve Printed Top also has a high neck that is close in design to the turtle but is much looser and more suitable for the warm weather of the UAE. In order to wear this top with ease, it has a back closure that you can open by unbuttoning the lock at the high neck area.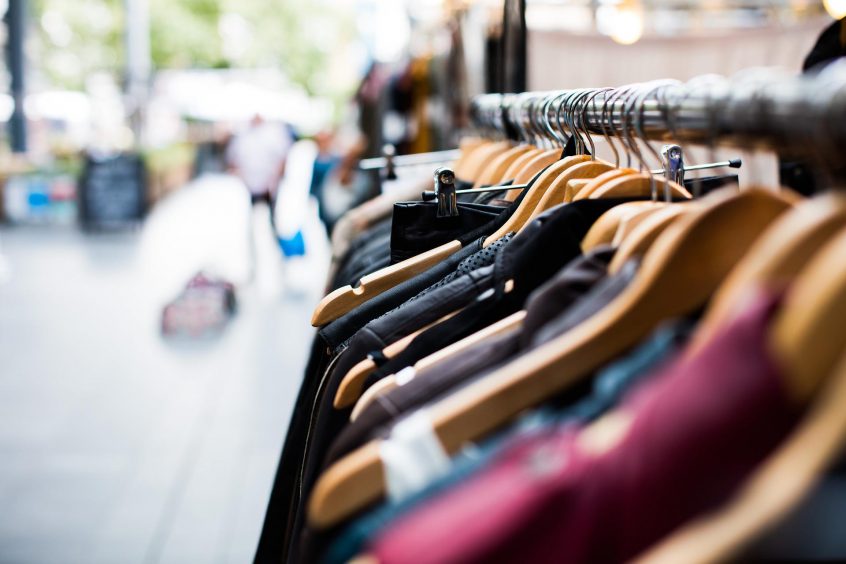 Harpa Women V-Neck Half Sleeves Solid Top
Another good fashion piece from Harpa is the Women V-Neck Half Sleeves Solid Top, which has a prominent v-neck at the top and wide half sleeves that are perfect for the breezy summer weather. Unlike the other Harpa piece that has a floral pattern, this top has a solid or plain color that wouldn't take too much attention from the overall look of your outfit because of its simplicity. The material of the top is polyester, so it is durable and lightweight.
Forever New Tobi Ruffle Midi Dress
If you are looking for a long dress that you can wear for parties or special occasions, then you should check out the Tobi Ruffle Midi Dress that is under the Forever New brand. The Tobi Ruffle Dress features ruffled layers to add a little bit of flair to the fashion piece, and it also has a v-neckline for breathability and comfort.
The dress also has cropped sleeves that are not too short and not too long, and it also has a removable waist tie that you can use to tighten the waist area of the dress. What's neat about the Tobi Ruffle Midi Dress is that it is made from recycled polyester, so it is friendly to the environment and perfect for people that are environmentally-conscious fashionistas. Be sure to use a Noon promo code to get a discount on this item and other pieces by Nykaa Fashion.
Annie Brushed Rib Puff Sleeve Top
For a top or sweater that is simple enough to incorporate into your streetwear or casual outfit, you should get the Annie Brushed Rib Puff Sleeve Top, which is a gray top that is made from polyester and has full sleeves that are suitable for the colder seasons in the UAE. It has a solid gray color and a puffed sleeve with relatively longer ends that offer a different look from what you are used to in sweaters. Nykaa Fashion recommends that you pair this puff sleeve top with jeans or wedges for a classy casual outfit.
Twenty Dresses Maroon Ready For the Royal Ball Gown
One of the most stylish dresses that you can buy in Nykaa Fashion is the Maroon Ready For the Royal Ball Gown by Twenty Dresses. This gown has an elegant maroon color that is perfect for black-tie parties and occasions, and they are also great for dates or family gatherings.
The material used to make this gown is polyester crepe, which is smoother than regular polyester, and it also has layers of crepe on the waist and shoulders. This gown is sleeveless, so it doesn't really feel too warm on your body, and it also has a v-neckline for extra breathability. To wear the dress, there is a concealed side zipper so that you can put the gown on with ease without damaging some of its parts or areas.
FableStreet Black Solid Pant
If you are currently looking for a great pair of pants that you can wear for work, you should take a look at the FableStreet Black Solid Pant, which is a wide-leg and high waist pair of pants that would be suitable to match with tops that you would normally wear in the office, like cardigans and collared shirts.
The Black Solid Pant from FableStreet is a nylon rayon knit fashion piece that is breathable and comfortable, and because it has a wide leg design, you won't feel restricted in terms of movement while wearing this pair of pants. It has a tape detail at the waist that features the inspirational quote, "Shine & Slay," which would motivate you to keep doing your best in work in order to have a successful career.
These are just some of the best clothing pieces that you should get from various brands featured in and carried by Nykaa Fashion. If the Nykaa Fashion online store isn't available in your area for shipping, you can check out other online stores that carry the Nykaa Fashion brand and buy there instead.