In the realm of fashion, there are only a few icons that have cemented their legacy as the most influential figures in the industry. One of those icons is Alexander McQueen, an English fashion designer that founded his brand, which is aptly named Alexander McQueen, in 1992.
Despite being a young brand compared to others like Gucci, Prada, and Chanel, the Alexander McQueen quickly climbed to the top because of its ability to create new fashion trends while also providing quality items or pieces to its customers, which you can at Farfetch at discounted prices using a Farfetch Promo Code. For this article, we'll be focusing on Alexander McQueen's career, from his humble beginnings up to his rise to fame. Without further ado, here is a profile for legendary fashion designer Alexander McQueen.

McQueen's Humble Beginnings
Lee Alexander McQueen was born in Lewisham, London, on March 17, 1969, and is the youngest of six children. His father, Ronald McQueen, worked as a taxi driver, while his mother, Joyce McQueen, was a social science teacher.
McQueen developed his interest in fashion at a young age, specifically when he began to make dresses for his three sisters. According to him, his earliest memory of being interested in fashion was when he was three years old, as he remembered drawing a dress on the wall of his home. Besides fashion, McQueen was also incredibly interested in birds, which would later become evident in his use of bird motifs on some of his designs.
At the young age of 16, McQueen left school in order to take a course in tailoring at Newham College. Then, he applied for an apprenticeship with Savile Row tailors Anderson & Sheppard before becoming a pattern cutter at Gieves & Hawkes. After leaving Savile Row, McQueen then worked for the theatrical costumers called Angels and Bermans. He would later go to Milan to work for Romeo Gigli before returning to London in order to attend the Central Saint Martins College of Art and Design.
McQueen received his master's degree in fashion design in 1992, and the collection he made for his degree, which was called "Jack the Ripper Stalks His Victims," was bought by Isabella Blow, a renowned fashion stylist.
Alexander McQueen's Label
Shortly after receiving his master's degree, Alexander McQueen started his own label, although, during that time, he was living in the basement of Isabella Blow's house in Belgravia. In 1993, he set up the studio of his label in Hoxton Square, which is also the location for new fashion labels created by Pauric Sweeney and Hussein Chalayan.
The first professional runway show that McQueen organized was in 1993 for his 1994 Spring/Summer collection called "Nihilism." The show was held at the Bluebird Garage in Chelsea, an area in west London.
One of McQueen's most controversial collections was launched in 1995, and this collection is called "Highland Rape," which is supposed to refer to the Highland Clearances, a decade-long event in the 1750s up to the 1860s wherein tenants were evicted in the Scottish Highlands and Islands in Scotland. The pieces within the collection were quite controversial, as they would have parts that were torn or slashed, and they would sometimes even have fake blood splattered all over them. McQueen was criticized by many fashion critics for "glamorizing" rape, which would allegedly show his misogyny. However, McQueen stated that he created the collection to empower women.
Because of his popularity and notoriety, McQueen became the designer of choice for many celebrities. Two of these celebrities are David Bowie, who wore the iconic Union Jack coat that McQueen designed for the musician's 1997 tour and the cover of the studio album "Earthling," and Bjork, who wore McQueen's designer dress for her 1997 album "Homogenic."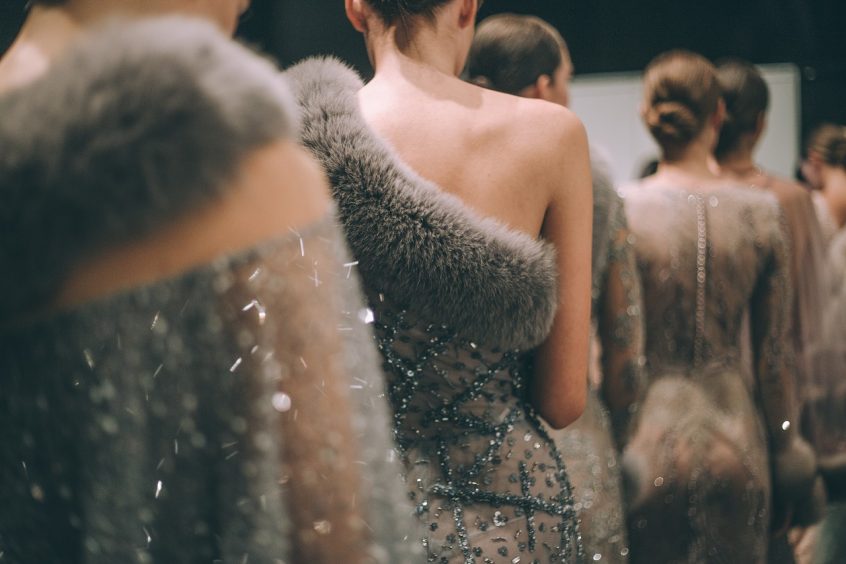 Head Designer for Givenchy
In 1996, Alexander McQueen was appointed as the head designer for Givenchy, one of the most popular luxury brands in the world. McQueen succeeded John Galliano, who moved to become the head designer for Dior. However, when McQueen was appointed as the head of design, the brand's founder, Hubert de Givenchy, reportedly described McQueen's appointment as a "total disaster," but McQueen retorted that Givenchy was "irrelevant."
Unfortunately, McQueen's first show for Givenchy was considered a failure by many critics and was overshadowed by Galliano's collection for Dior. When McQueen's contract with Givenchy ended in 2001, he left immediately without negotiations for a new contract. Although Givenchy didn't have a good reputation during that time, they eventually bounced back to become popular once again. You can shop for the latest Givenchy items on Farfetch, where you can use a Farfetch discount code to greatly reduce the price of the items you will be buying.
Alexander McQueen and Gucci
Even before McQueen's contract for Givenchy ended, he was already signed to a deal with Gucci in 2000. It is important to note that Gucci was Givenchy's rival during that time, and signing a deal in 2000 was a provocation executed by McQueen in order for Givenchy to fire him. However, Givenchy decided to just end McQueen's contract in 2001. After signing the contract, Gucci then bought 51% of McQueen's label, but the designer would remain as the creative director. Thanks to the deal with Gucci, Alexander McQueen was able to open numerous boutiques of his label in different countries around the world.
The last appearance of Alexander McQueen at a fashion show occurred in October 2009, specifically in the "Plato's Atlantis" fashion show held during the Paris Fashion Week. The "Plato's Atlantis" show was the first-ever fashion live-streamed on the internet, although the stream crashed after famous singer Lady Gaga tweeted about it.
McQueen's Death
Alexander McQueen would be found dead at his home in Green Street, London, on February 11, 2010. The cause of McQueen's death is asphyxiation by hanging, and it was his housekeeper that found his lifeless body. According to photographer and McQueen's close friend, David LaChapelle, McQueen was suffering from depression and anxiety while also doing a lot of drugs, which would have worsened the designer's situation.
Prior to his death, McQueen had already designed 16 pieces that were supposed to appear in his upcoming collection. The collection was eventually posthumously launched on March 8, 2010, at the Paris Fashion Week. The collection, which was called "Angels and Demons," was described by critics and editors as "hard to watch," as it is evident that McQueen was inspired by the afterlife in his designs.
In May 2010, Gucci announced that they would continue the Alexander McQueen label by assigning McQueen's long-term assistant Sarah Burton as the new creative director. The first womenswear collection by Burton was then presented in September 2010. Despite Alexander McQueen's death more than ten years ago, his label is still considered one of the best and most popular within the fashion industry.