In the fashion industry, there are only a few names that are known around the world, and one of those names is Christian Dior. If you are currently knowledgeable about the different fashion trends and classic brands, you will know that Christian Dior SE, also popularly known as simply Dior, is one of the legendary brands and names within the world of fashion.
Millions of people around the world buy Dior products as a fashion statement or as a status symbol because of how expensive some of the Dior pieces can be. However, there are sometimes pieces in the brand that are offered at relatively affordable prices, and you can also get a Sivvi code or vouchers to get discounts at online shops.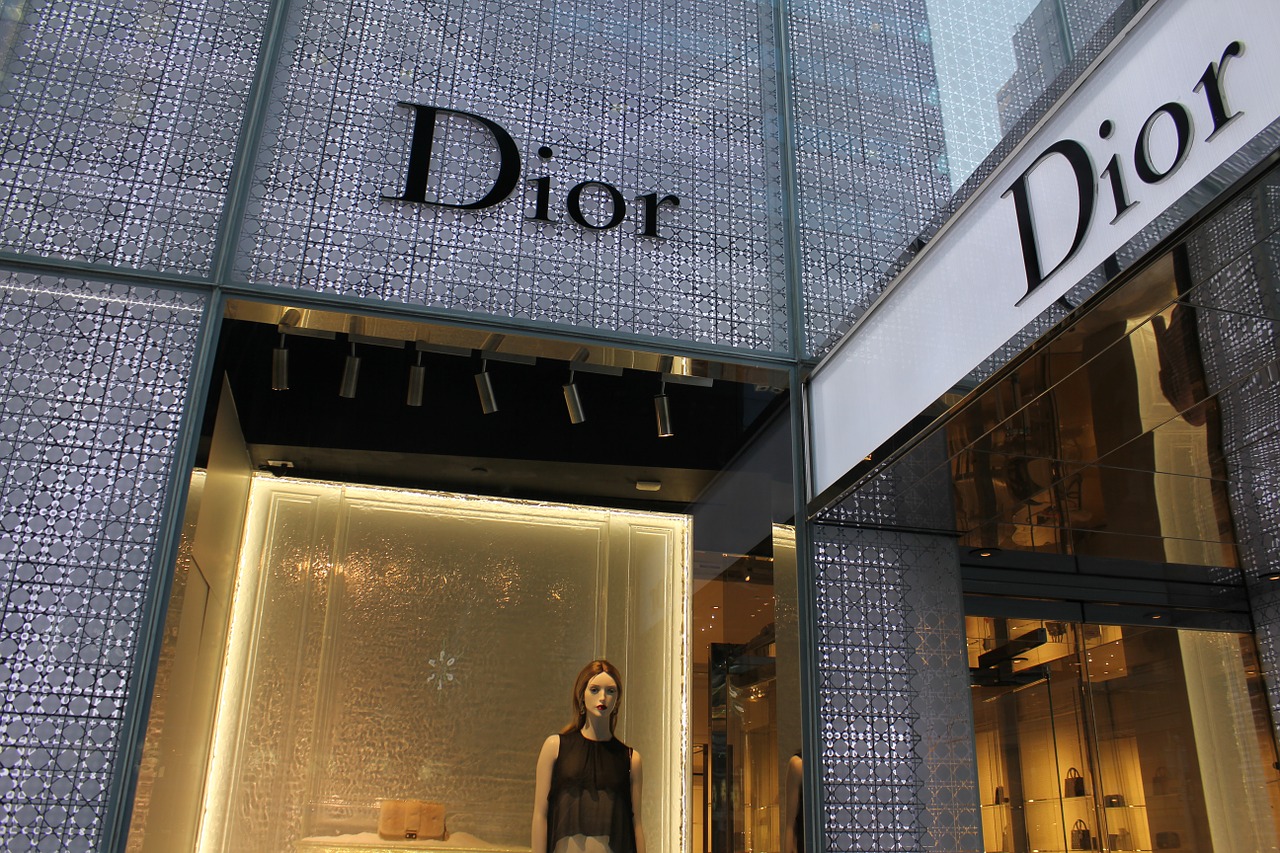 Of course, Dior wouldn't be here without its founder, the French fashion designer named Christian Dior, who was born in Granville, France, and was passionate about fashion at such a young age. Despite being the founder of a well-known brand, there are still a lot of people that don't know much about Dior's founder. So, to fill you in with some details about this legendary fashion designer, here is a profile for Christian Dior.
Christian Dior's Beginnings
Christian Dior was born on January 21, 1905, in Granville, a seaside town located in Normandy, France. Dior's father was Maurice Dior, who was a successful fertilizer manufacturer, and his mother was Madeleine Martin, a housewife who would later influence Christian Dior's passion for designing clothing. Christian Dior was the second among five children, namely Raymond, Jacqueline, Catherine, and Bernard. Although he was born in Granville, Dior's family would eventually move to Paris when he was five years old, but they occasionally go back to Normandy, particularly during the summer holidays.
Because Christian Dior was born into a family that is focused on businesses, many people within Dior's family wanted him to be a diplomat. However, Dior would find passion in art, specifically in creating fashion sketches. In order to make money, Dior would sell fashion sketches outside his house for only 10 cents each.
Dior's Small Art Gallery
Then, in 1928, Dior decided to leave school to form a small art gallery, which was financed by his father at first. In the art gallery, Dior and a close friend sold art pieces that have a similar style to Pablo Picasso's. Unfortunately, the art gallery was closed three years later, which was after the deaths of Dior's brother and mother, as well as his father losing their family business during the Great Depression.
Dior and Robert Piguet
However, Dior was not ready to give up on his dreams. In 1937, Dior started working as a junior fashion designer for Robert Piguet, the renowned Swiss-born Paris-based designer that is also known for mentoring Hubert de Givenchy. With the guidance of Piguet, Dior was able to design three collections within Piguet's fashion house. One of the most popular designs that Dior made under the Piguet brand is the full skirt called "Café Anglais." By the early 1940s, Dior would leave Piguet in order to serve in the army.
When Dior left the army in 1942, he joined Lucien Lelong's fashion, where he became a primary designer alongside fellow Piguet apprentice Pierre Balmain. During World War II, Lucien Lelong and his designers created dresses for French collaborators and the wives of Nazi officers in order to preserve the essence of fashion even during wartime, which is often gloomy.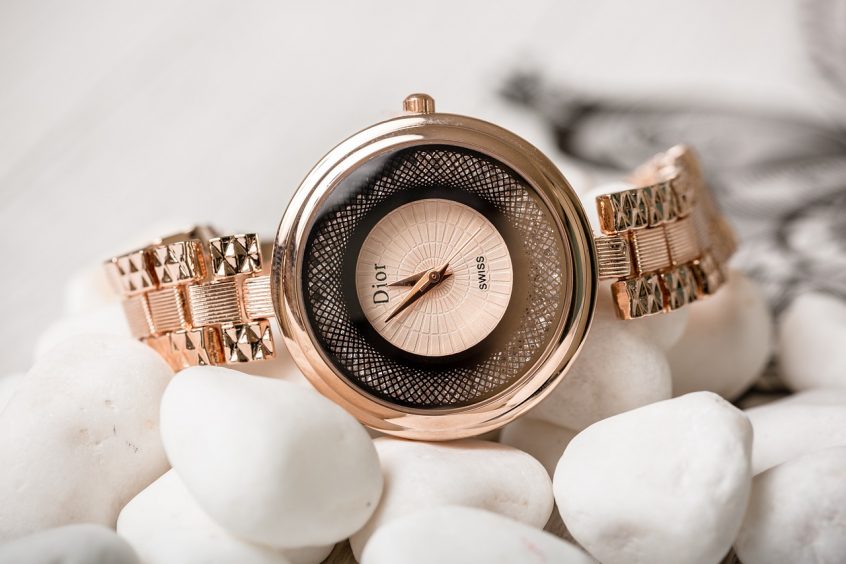 Dior's Fashion House
In 1946, he was offered by the then-richest man in France, Marcel Boussac, to serve as the lead designer for Philippe et Gaston, a fashion house founded in 1925 that Boussac wanted to revive. However, Dior refused Boussac's deal, as he wanted to start his own fashion house under his name. Surprisingly, Boussac helped Dior fund his own fashion house, which would also be named "Christian Dior." The Dior fashion would open on December 8, 1946, although the first collection would only be presented to the public on February 12, 1947.
Dior's first collection, "Corolle" (also referred to as "New Look" when it was coined by Carmel Snow, the then-editor-in-chief at Harper's Bazaar), was heavily inspired by the clothes worn by women during the Edwardian era. So, the dresses and skirts made by Dior were voluptuous and would often have excess fabric because of how thick some of the clothing pieces can be.
Because the fashion trend during that was more catered toward comfort and slimmed down clothes for women, many fellow fashion designers criticized Dior's collection, including Coco Chanel, who called the designs "ridiculous" and calling Dior "a man that designs clothes for women," which is supposed to be an insult because of how they perceive Dior as being clueless in designing women's clothes.
Eventually, Dior's first collection would become famous in Paris, which became the center of fashion after the Second World War. After the success of the first collection, Dior would follow it up with more collections that are announced each season. If you want to get the best pieces in Dior's seasonal collections for a more affordable price, you can use a Sivvi promo code to get big discounts and save more money.
In 1955, Christian Dior met Yves Saint Laurent, the then-19-year old fashion designer that had similar passion and tastes in designing clothes. Saint Laurent would start working for Dior as a design assistant around the same year. Because of his fondness for Saint Laurent, Dior named his successor for the fashion house in 1957, when Dior visited Saint Laurent's mother, Lucienne Mathieu-Saint Laurent. Coincidentally, Christian Dior passed away in the same year due to a sudden heart attack while he was on vacation in Montecatini, Italy.
Despite his death in 1957, Christian Dior's fashion house is still going strong in the 2020s, thanks to the leadership of Yves Saint Laurent and many others that have taken on the helm after him throughout the years. As of 2021, Dior is owned by LVMH, a company that was founded in 1987 through the merger of Louis Vuitton, Hennessy, and Moët & Chandon. The Dior fashion house is operated and chaired by Bernard Arnault, who is also the head of operations for LVMH.