Out of the thousands of popular fashion designers that have been in the spotlight of the fashion industry over the years, there are only a few that are considered to be the best when it comes to creating timeless and innovative designs. One of these great designers is Emilio Pucci.
Emilio Pucci is an Italian fashion designer, aristocrat, and politician that is primarily known for founding his namesake fashion label in 1947 and for designing clothing pieces that have geometric patterns and kaleidoscopic prints, which you can find in the ASOS marketplace, where you can use an ASOS discount code to reduce prices on items. To learn more about this legendary fashion designer, here are some details about the life of Emilio Pucci.

Emilio Pucci's Early Life
Emilio Pucci, Marchese di Barsento, was born on November 20, 1914, in the city of Naples in Italy. Pucci belongs to one of Florence, Italy's oldest noble families, the Pucci family, which is believed to have been founded during the 13th century. During his early years, Emilio Pucci lived and worked briefly in the Pucci Palace in Florence. In addition to being one of the members of a prestigious family, Emilio Pucci is also an avid sports fan, as he has played different kinds of sports, which include tennis, car racing, skiing, fencing, and swimming.
When Pucci was 17, he traveled to Lake Placid, New York as a member of the Italian Olympic team at the 1932 Winter Olympics, but he didn't actually compete in any sports. At the University of Milan, he studied for two years before transferring to the University of Georgia in Athens, Georgia, in order to study agriculture. At the said university, he became a member of the Demosthenian Literary Society, a group that was founded in 1803 and is considered one of the oldest literary societies in the English-speaking world.
In 1935, Pucci was awarded a full scholarship at Reed College in the US state of Oregon in exchange for developing a ski team for the college. In 1937, he was able to get an MA in social science at the same college, and then he was awarded the same year with a doctorate in political science at the University of Florence.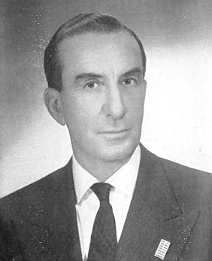 Pucci During World War II
Pucci would join the Italian Air Force in 1938, and during World War II, he would serve as an SM.79 torpedo bomber pilot. Pucci would later be promoted to the rank of captain and receive decorations for his bravery in the war.
Due to unfortunate circumstances involving a mission to save the life of Benito Mussolini's former Foreign Minister, Count Galeazzo Ciano, who also was the husband of Mussolini's eldest daughter Edda, Emilio Pucci was arrested and was taken to the San Vittore prison in Milan. As a prisoner of war, Pucci was tortured by the Gestapo in order to extract information from him. Fortunately, Pucci was able to escape the prison and reached Switzerland, where he would remain in hiding until the last year of the Second World War.
Emilio Pucci's Fashion Label
Before Emilio Pucci established his own fashion label, he was already experienced in fashion design. When he was studying at Reed College, he designed the uniform for the college's skiing team, and this uniform became the very first clothes that he designed. After World War II, he designed skiwear for a female friend while he was in Switzerland. The skiwear would later be photographed by Toni Frissell, a renowned photographer for "Harper's Bazaar."
From then on, Pucci's skiwear design became popular, and he would soon be asked by Frissell's editor to design skiwear for a story that focused on European Winter Fashion. The story would then be published in Harper Bazaar's winter 1948 issue. Interestingly, Emilio Pucci was the first designer to create a one-piece ski suit. Eventually, Pucci would establish his own haute couture fashion house in Canzone del Mare, a resort on the Isle of Capri in Italy.
From skiwear, Pucci would expand his designs to include silk scarves and dresses by the 1950s. Due to the popularity of his fashion house, Pucci was able to establish a boutique in Rome. During the 1960s, a Hollywood star named Marilyn Monroe became a fan of Pucci's designs and began wearing the fashion designer's clothes extensively. After the death of Monroe in 1962, she was interred with a dress designed by Pucci.
Throughout the years, Pucci's dresses and fashion pieces have been worn by celebrities, which include Jackie Kennedy, Sophia Loren, and Madonna. In addition, the brand also became much more accessible around the world, and by the 2010s, the label's items were available in online stores like ASOS, where you can use an ASOS promo code for discounts. Besides celebrity fashion, Pucci was also a prominent figure in the aeronautics industry, as he would be hired to design clothes for the hostesses of the Braniff International Airways and to design the patch for the astronauts that partook in the Apollo 15 mission.
The Political Career of Emilio Pucci
Besides being a fashion designer, Emilio Pucci also became a politician, starting from the time when he became a party-list member of the Italian Liberal Party and participated in the April 1963 Italian election. He would come in second in the slate behind Vittorio Fossombroni, although the party was only able to win one seat. However, he would later succeed Fossombroni in August of the same year for the Italian Chamber of Deputies. He would retain the same seat in the 1968 election but would lose it in the 1972 election.
Emilio Pucci's Successor for the Fashion Label
When Emilio Pucci passed away on November 29, 1992, his daughter, Laudomia Pucci, continued to run the fashion label both as an owner and a primary fashion designer. LVMH, a corporation created through the merger of Louis Vuitton and Moët Hennessy, would then acquire 67% of the Emilio Pucci fashion label in 2000. Through the acquisition, Laudomia Pucci became the Image Director, while LVMH was able to bring in other fashion designers to help with the productivity of the fashion label.
Emilio Pucci remains one of the most iconic fashion designers more than 20 years after his death, and his influence in the industry is mainly attributed to how well his fashion label was handled by Laudomia Pucci and other fashion designers that have become the label's Creative Director over the years.